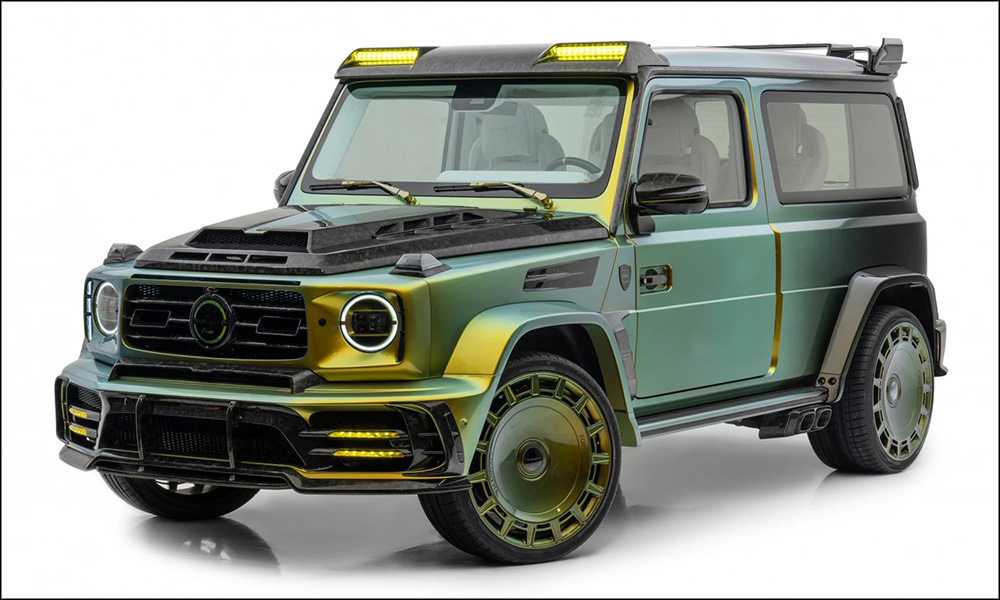 Mansory, the creator of cars for people with a lot of money and a very particular taste in vehicles, is always good for a surprise. And with surprise, we mean yet another outlandish creation that is bound to raise eyebrows and open the wallets of loaded petrolheads with a penchant for being the center of attention.
The latest example: the Mansory Gronos Coupe EVO C. A mouthful of a name for a car that looks like a Rolls-Royce Ghost and a Mercedes-Benz G-Class had a love child that crashed through a paint shop at birth.
No, your eyes are not deceiving you. This really is a G-Class coupe with suicide doors. And a flip-flop paint job, although Mansory prefers if you use its official name: Fludium paint chrome atmosphere.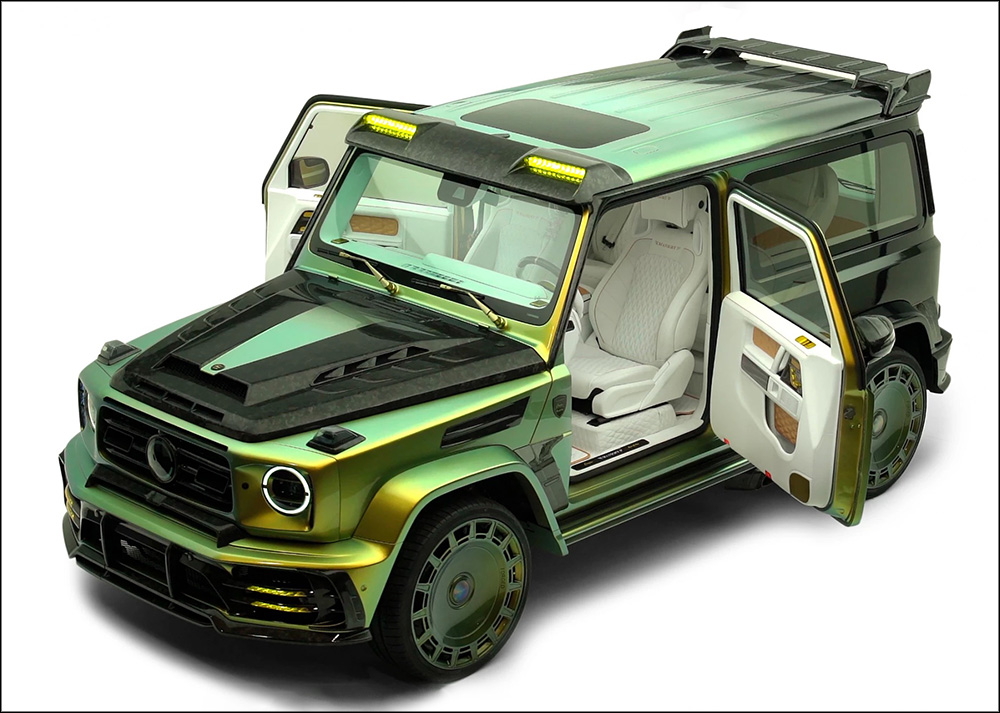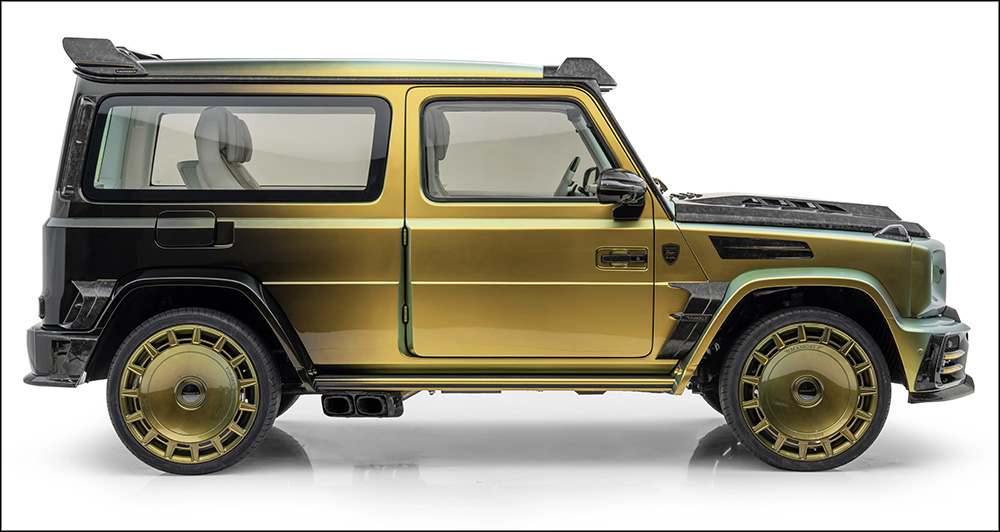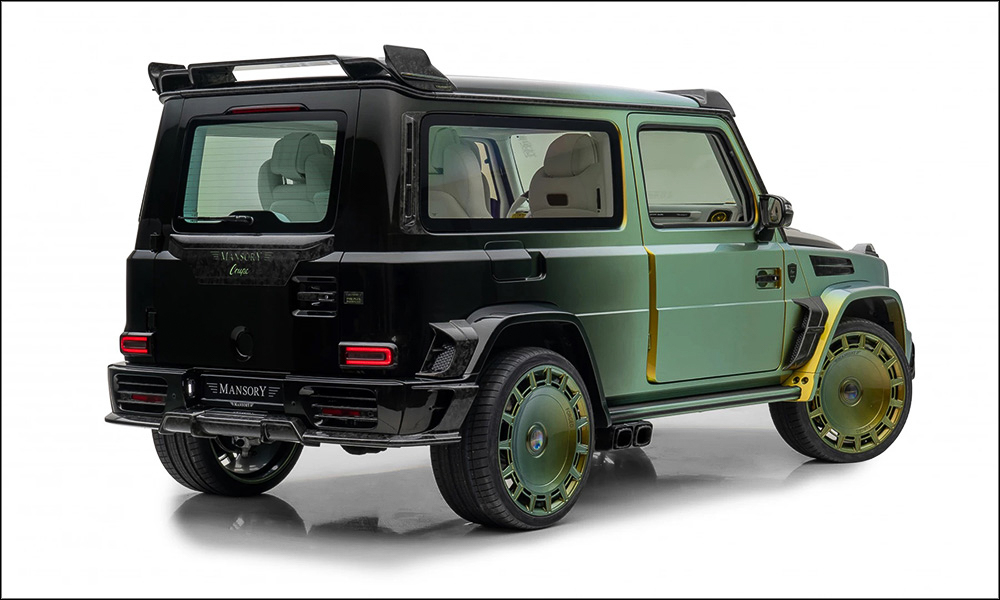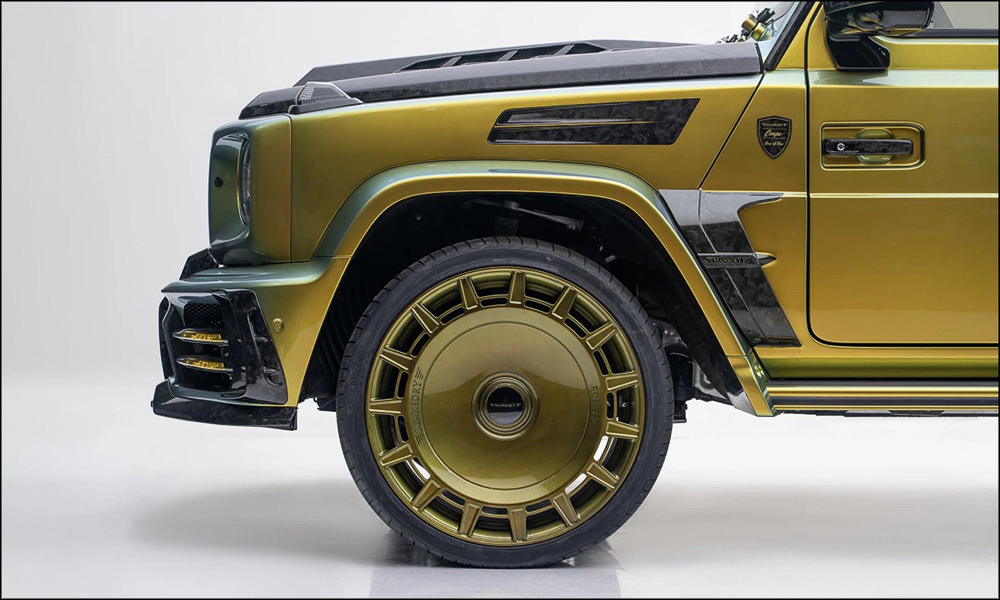 Just why anyone would need such a conversion remains to be debated. Safe to say that someone probably ordered it, or the company wouldn't have gone through the trouble of turning a four-door 4×4 into a two-door coupe.
Apparently, it took one and a half years to convert the car, and there will only be eight of them in total. That's if eight customers can be found to order one.
Rolling along on huge 24-inch rims, the Gronos also had the Mansory typical carbon-fiber treatment—meaning it was doused in superglue and pushed through a bin full of the stuff to cover almost everything, including the front spoiler, the hood, the roof spoilers, the exhaust tips, the rear bumper, and plenty of other parts in it. Even the engine cover was treated to some of it.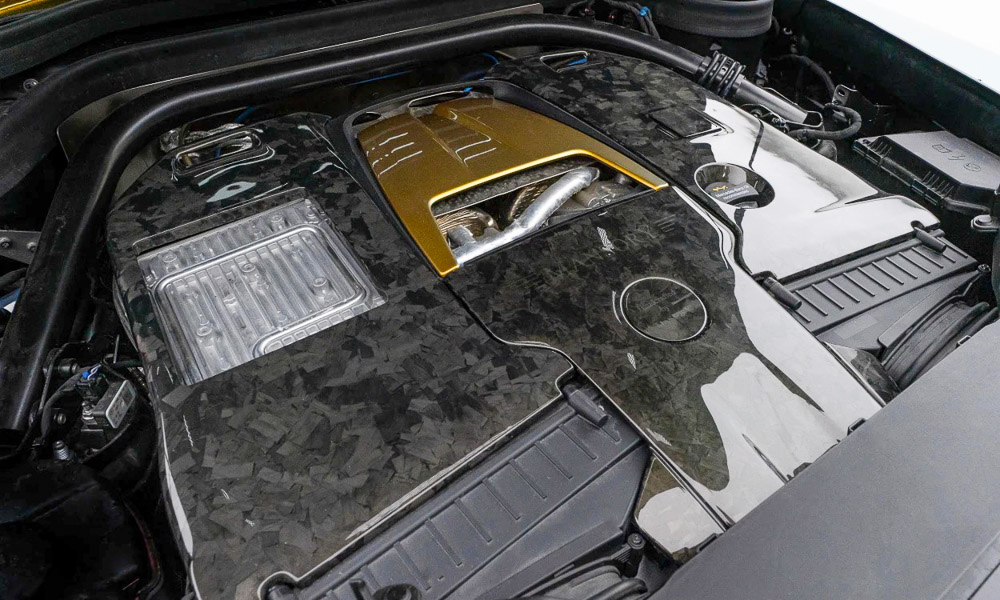 The engine, by the way, received a bit of a boost, and now produces 900hp and 1,200Nm, which is enough for a 0-100km/h time of 3.3 seconds and a top speed of 250km/h.
Not that it will likely ever really drive that fast. Most of these machines spend their lives tootling around tax havens or sprinting from traffic light to traffic light in the center of London, Geneva, or Moscow.
The interior has been modified as well, and now features new front seats that can tilt to give access to the rear. In the back, the stock bench has been replaced with private jet-style seating, making the car a four-seater.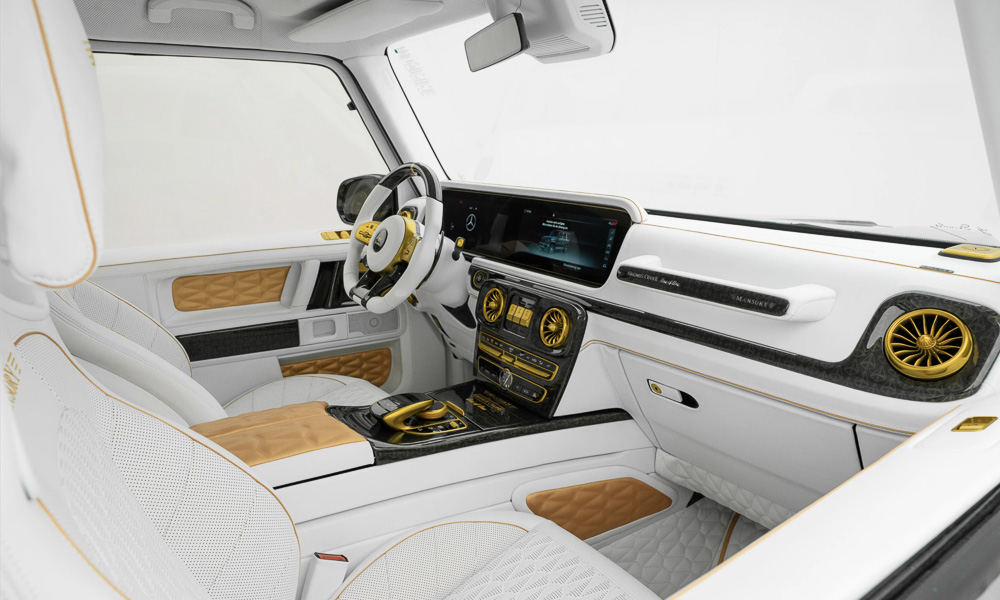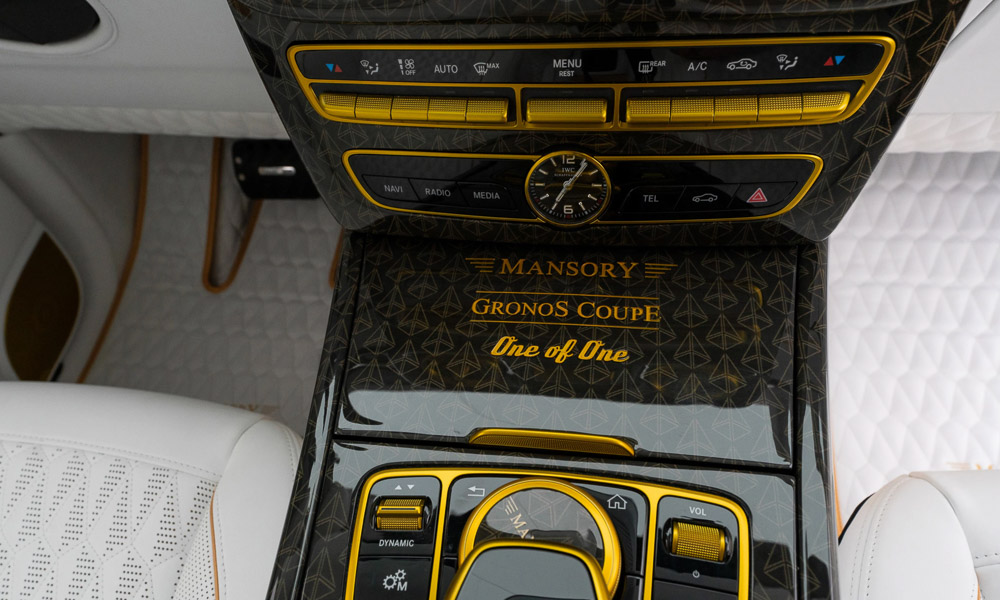 The interior color scheme of this demo car has been finished in a gentle shade of white with subtle gold-colored accents and understated gold-plated buttons, vents, and trim pieces.
Just kidding. The cabin is about as nouveau riche loud as any oligarch could ever wish for, and totally Mansory. Of course, every car is finished to the wishes of the client, so if you want something less outlandish then the German craftsmen at the company's workshop will certainly be able to help you.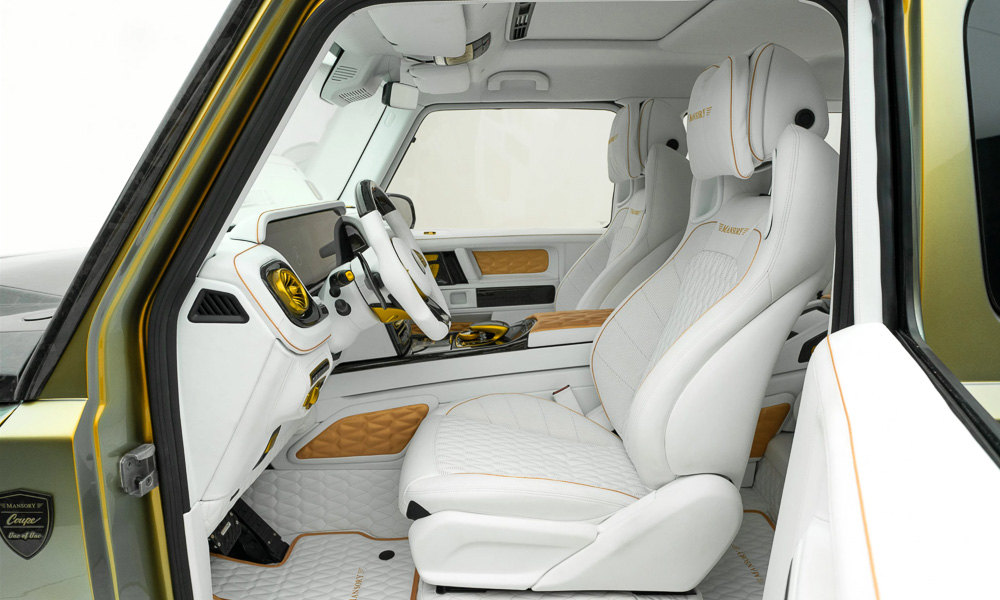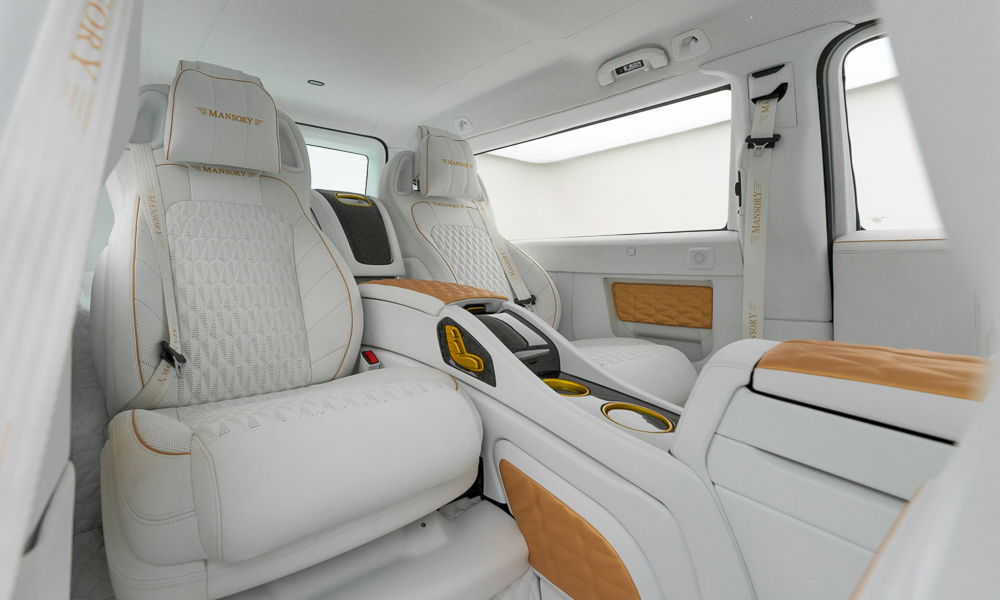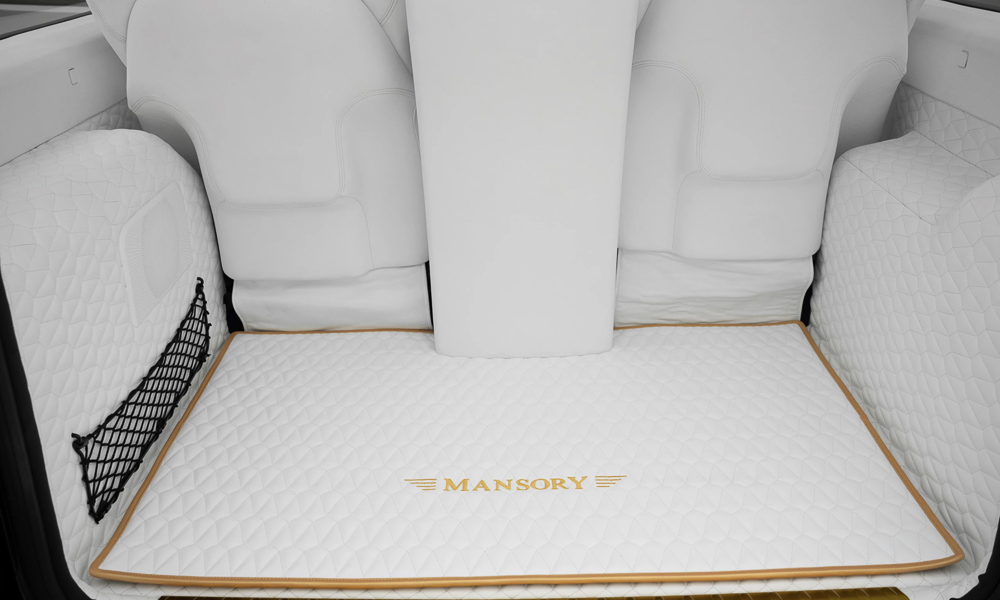 As for the price, none was given, but it will certainly be eye-watering. The Gronos Coupe is based on a G63, which itself isn't cheap. Mansory has tuned that one before, and the four-door version costs north of €500,000, so expect this one to be €600,000+ (P35 million) with ease. Not that it will really matter for the kind of people who buy it.