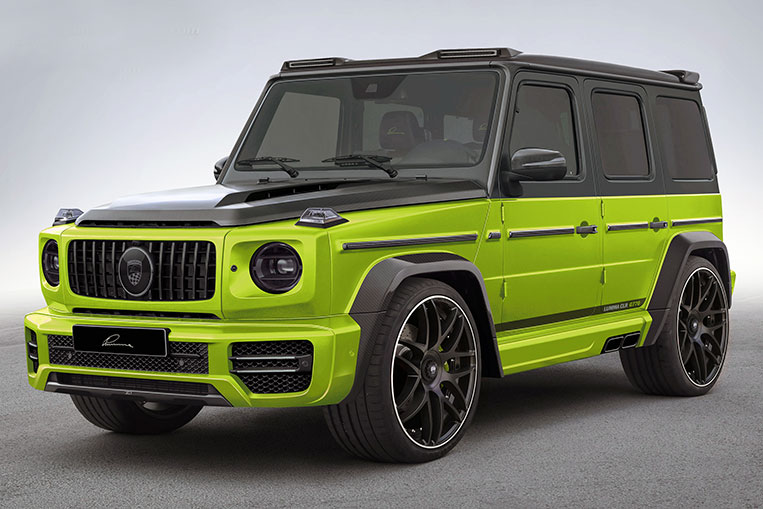 Normally, video games copy reality when it comes to adding objects (such as cars) to the virtual world, but in the case of one newly modified G-Wagen, it looks more like the designers played a little too much Grand Theft Auto before going to work and creating a Benefactor Dubsta lookalike that is bound to get you noticed in the real world.
No sooner did the new Mercedes-Benz G-Class see the light of day than various tuners started producing modifications for it. One of them is Lumma, a German company that in its illustrious 30-year history has not been shy to "think outside the box" when modifying luxury cars, with past projects including a BMW E30-series pickup and a Mercedes W140 S-Class convertible. The latest product of boss Horst Lumma is this CLR G770 based on the new Mercedes-AMG G63.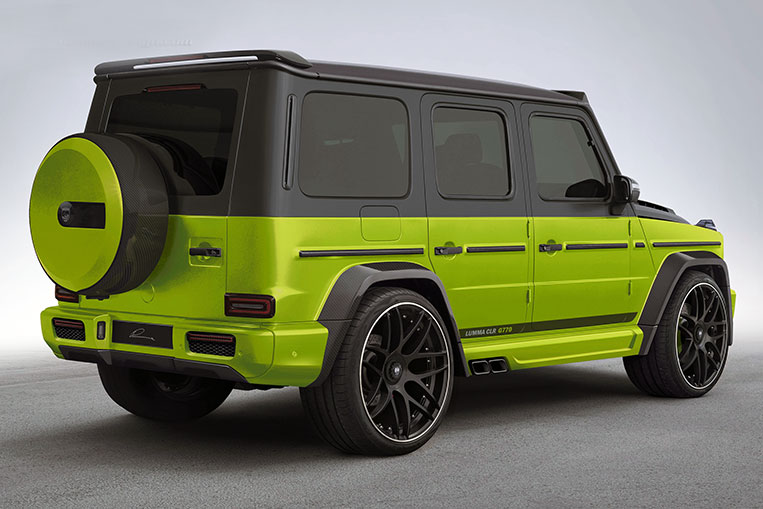 Aimed at people who are concerned that a standard Mercedes-AMG SUV is simply too subtle and understated, this vehicle features a carbon-fiber wide-bodykit that extends its width by 40mm on each side. That is also the carbon-fiber hood, as well as 23- or 24-inch alloy wheels wrapped in 295mm-wide tires at the front and 355mm-wide rubber at the back.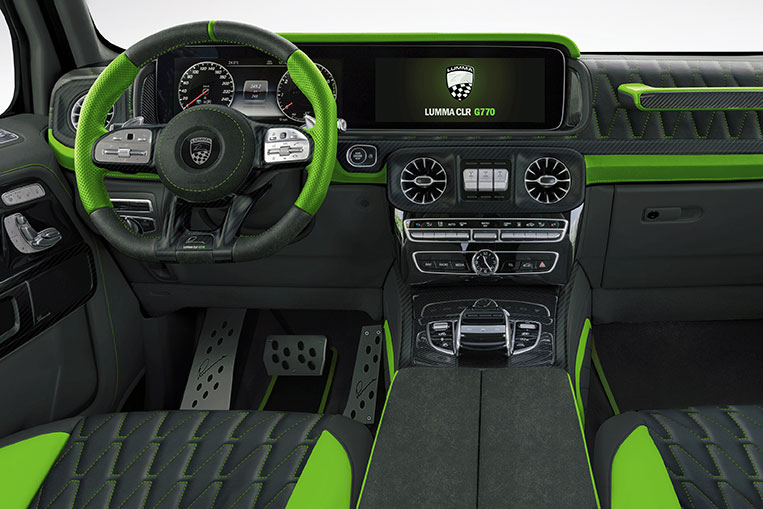 In case the wealthy buyer is still worried that nobody will notice him in his car, Lumma can add a bespoke sports exhaust system with flap control that makes sure he won't wake up the neighbors in the morning while still being able to show off the angry-sounding 4.0-liter biturbo V8 in open traffic.
Engine upgrades are said to be under development right now, and buyers can also opt to have the interior of the car changed to their taste—or lack thereof, depending on how you look at this vehicle. While the Lumma CLR G770 certainly won't be to everyone's liking, it does show that there is still a market for ostentatious cars in an exclusive world where asking for the price tag is almost considered an insult.