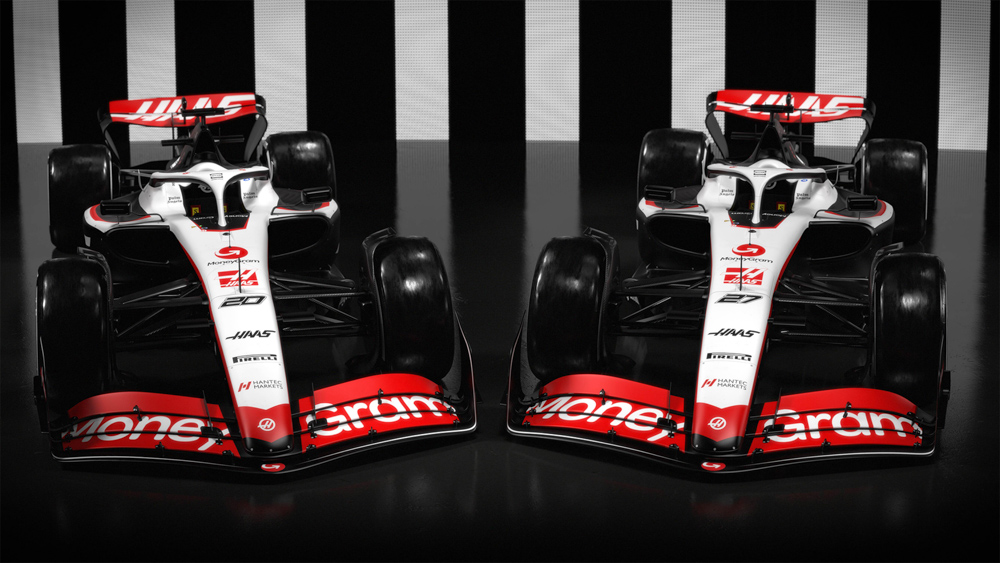 Perhaps, in a cheeky move to steal everyone else's thunder, the Haas F1 team is first to unveil its livery for the 2023 season in a striking black-red-and-white theme, with MoneyGram coming onboard as the new title sponsor.
Rather than a full-scale launch, Haas opted to showcase its 2023 livery on a 2022-style virtual model. The team's new car, the VF-23—which will be driven by Kevin Magnussen and new teammate Nico Hulkenberg—has yet to break cover.
Maybe the Americans are learning a bit of theatrics from a predominantly European sport, delaying the physical reveal of their latest car for the upcoming season and keeping everyone in suspense.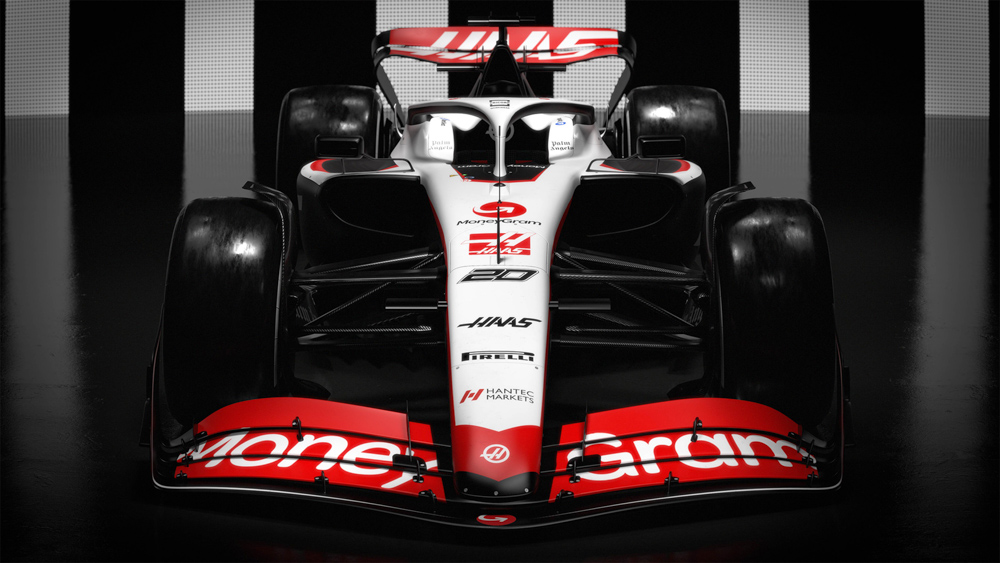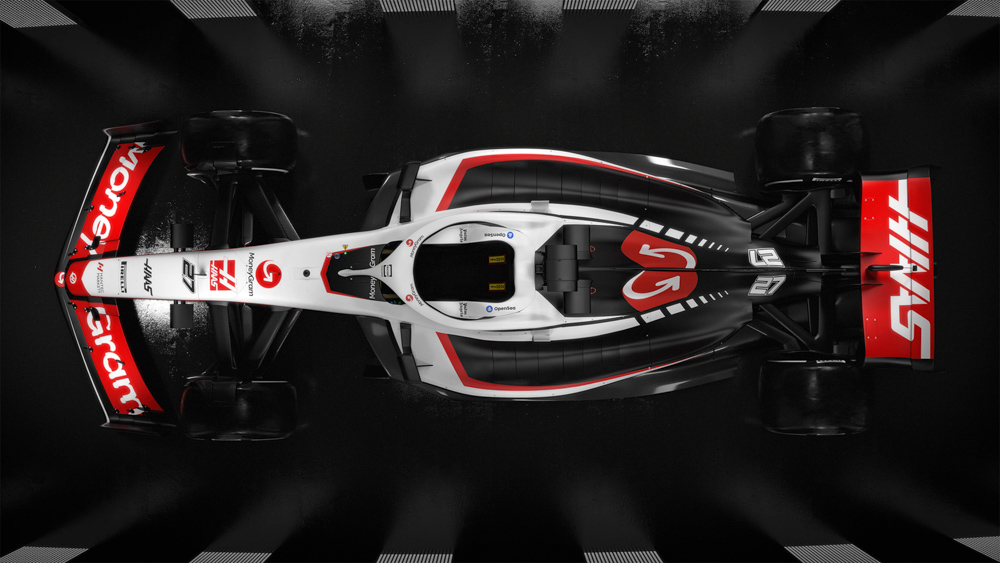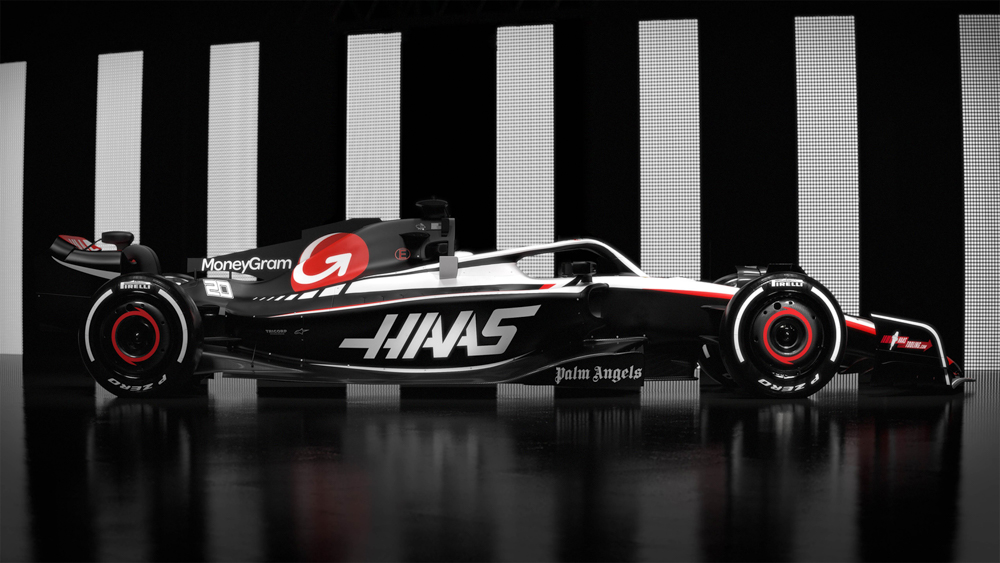 The new livery scheme complements the palette of both Haas Automation—the tooling firm run by team owner and chairman Gene Haas—and MoneyGram.
MoneyGram International, founded in 1980, is an American cross-border P2P payment and money transfer company based in the United States with headquarters in Dallas, Texas. It has an operations center in St. Louis Park, Minnesota, and regional and local offices around the world.
With a huge financial services company coming onboard as the team's title sponsor (and a fellow American firm at that), will we be seeing a better funded, better prepared, more technologically advanced, and perhaps a more 'Americanized' Haas F1 team and VF-23 car for 2023?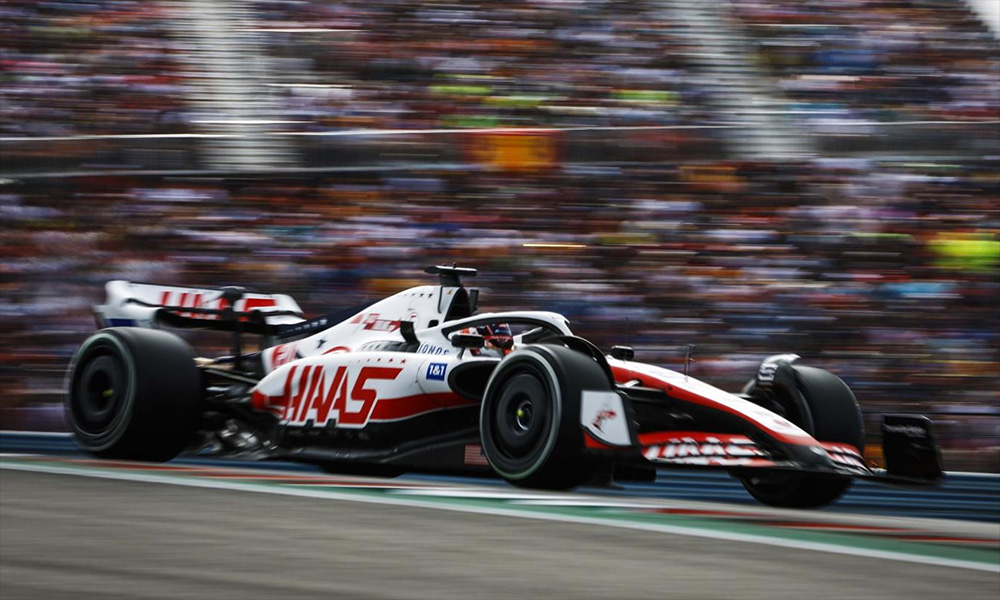 Lack of funding has always been a serious concern for Haas, and the pull-out of title sponsor Uralkali in 2022 (due to the economic embargo sanctioned by the world against Russia for its transgressions against Ukraine) greatly affected Haas's operations for the remainder of last year.
The team was forced to operate on a shoestring budget, and couldn't afford continuous upgrades and improvements unlike everyone else throughout the 2022 season. But despite being short on funds, the team was able to get into the points, and finish strong (eighth overall) with an upward trajectory toward the end of the season.
Thanks to team principal Guenther Steiner's antics and colorful language, the still newish team has won much praise and admiration for its true grit and determination to succeed in a sport dominated by big, old money, almost unlimited resources, and equally massive egos from storied brands.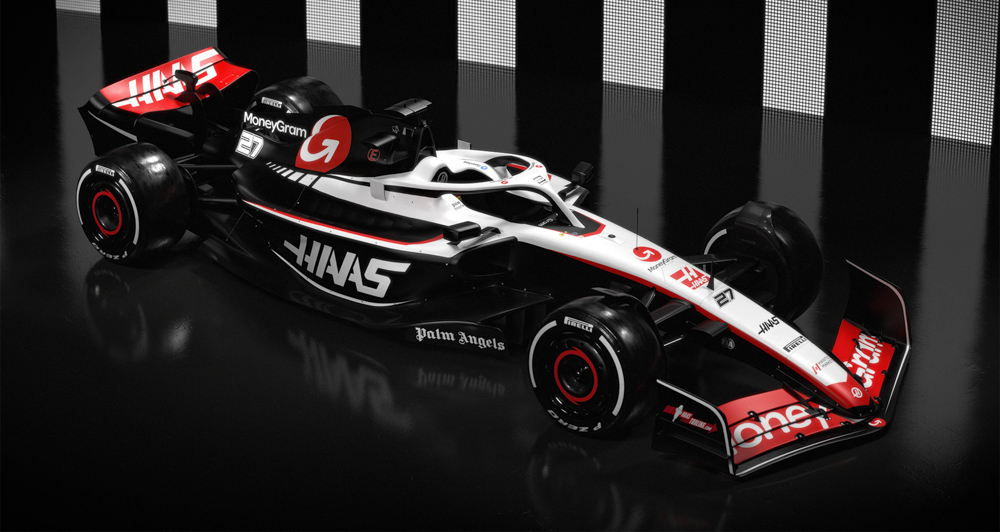 The VF-23 will first roll in anger on February 23-25 for some preseason testing in Bahrain before heading to the opening round in the same venue the week after. Yes, it is barely a month away before the new season starts.
Here's hoping the boys from Kannapolis can bring the fight all the way to the midfield. Exciting times indeed.