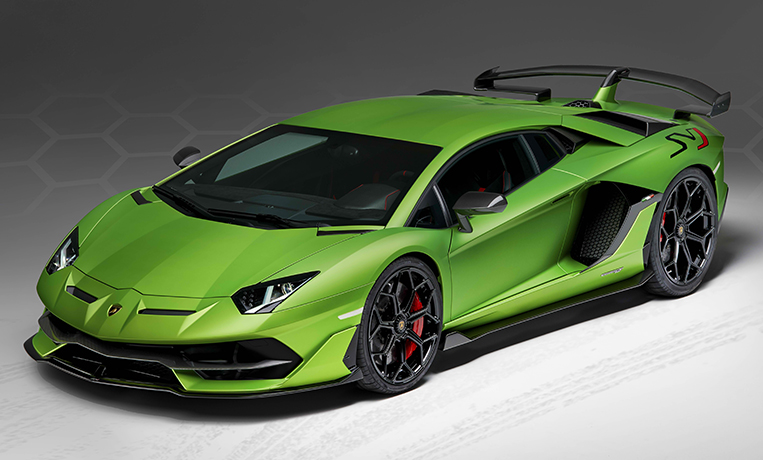 So, here's the story: In September 2013, the hybrid Porsche 918 Spyder became the first production car to breach the seven-minute lap-time barrier around the Nurburgring in Germany, going around the famous 20.8km track in a blistering 6:57 minutes—a record that would stand for years until it was broken by the Lamborghini Huracán Performante (6:52.01) in October 2016.
That scorching run by the Huracán Performante was questioned by motoring critics, forcing the Italian supercar maker to show evidence supporting its claim. Nevertheless, all this seems irrelevant now as Porsche recaptured the record in September 2017, this time via the 911 (991.2) GT2 RS, which submitted a jaw-dropping time of 6:47.25.
Keep in mind that both Lamborghini and Porsche belong to the Volkswagen Group, so this isn't about two bitter rivals trying to humiliate each other. Then again, owning the best Nurburgring lap time is always a nice distinction to have—one that obviously wouldn't hurt any brand's reputation.
Your move, Lamborghini.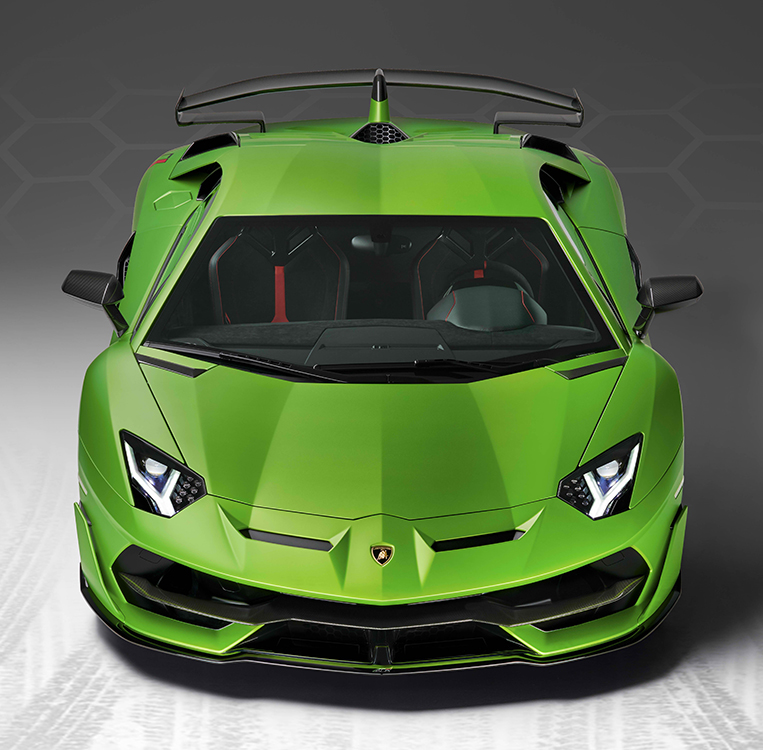 The automotive firm that's based in Sant'Agata Bolognese didn't disappoint: It created the Aventador Superveloce Jota, which lapped the Nurburgring in 6:44.97 just last month. That's the gorgeous car you now see here. Say hello to the Lamborghini Aventador SVJ, the fastest speed machine—for now—around the most iconic stretch of asphalt in the world.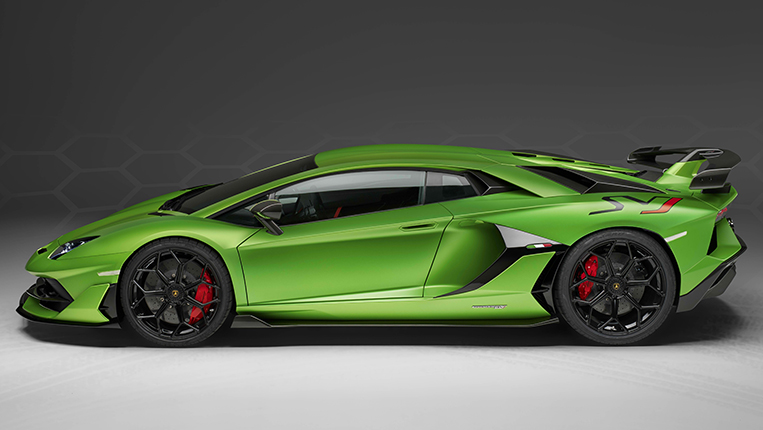 Officially presented at Monterey Car Week in California this weekend, the Aventador SVJ is propelled by a naturally aspirated V12 engine that has been massaged to produce 770hp at 8,500rpm and 720Nm at 6,750rpm. This means the 1,525kg car has a power-to-weight ratio of 1hp per 1.98kg, greatly contributing to a 0-100km/h time of 2.8 seconds and a 0-200km/h time of 8.6 seconds. With a maximum speed of "more than 350km/h," this supercar can also supposedly brake from 100km/h to a dead stop within a distance of just 30m.
The engine is mated to an optimized seven-speed "Independent Shifting Road" transmission.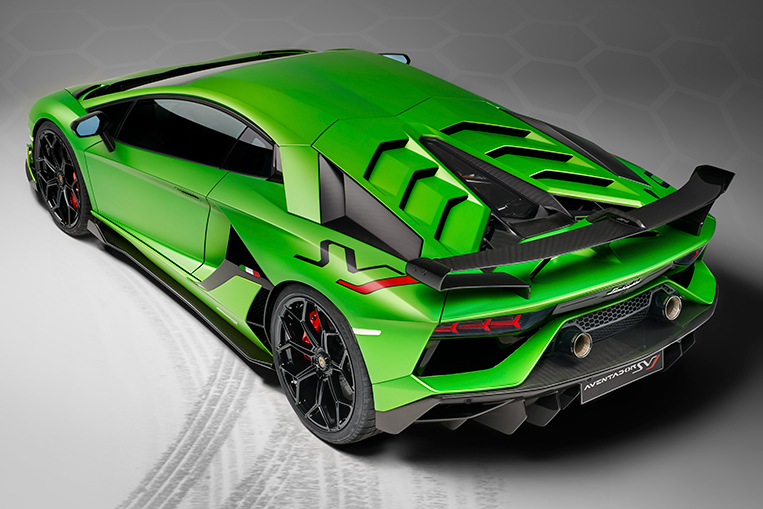 One of the highlights of the car that help make it so quick is the vaunted Aerodinamica Lamborghini Attiva 2.0 system. The engineering boffins at the company explain it this way:
The ALA system actively varies aero load to achieve high downforce or low drag, depending on dynamic conditions. Electronically actuated motors open or close active flaps in the front splitter and on the engine bonnet that steer the airflow, front and rear.
Utilizing Lamborghini Dinamica Veicolo Attiva 2.0 with improved inertial sensors that govern all the car's electronic systems in real time, the ALA system flaps are activated in less than 500 milliseconds to ensure the best aerodynamic setup of the car in every driving condition. When ALA is off, the active flaps are closed, generating the desired high downforce for high-speed cornering and full-brake conditions. When ALA switches on, the front flaps are opened, reducing air pressure on the front spoiler and directing airflow via an inner channel and through the specially shaped vortex generators on the underside of the car. This drastically reduces drag and optimizes conditions for maximum acceleration and top speed.
When ALA is off, the rear flaps are also closed, allowing the rear wing to act as a traditional fixed wing. Stability is enhanced in high-speed cornering and full braking by creating maximum vertical downforce. When ALA is on, the flaps on the engine bonnet open in order to stall the wing for improved drag in high-speed conditions.
Only hardcore petrolheads will obsess like this over the smallest of technical details just to shave even a fraction of a second off a car's lap time.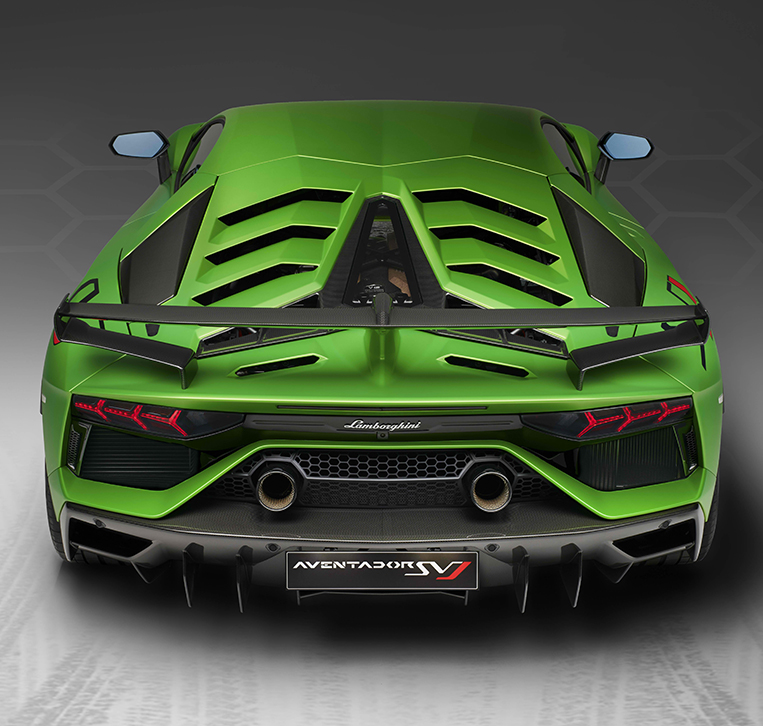 The four-wheel-drive Aventador SVJ runs on specially developed Pirelli P Zero Corsa tires, and boasts such innovations as a titanium intake valve, a lightweight exhaust system, a recalibrated magneto-rheological suspension system, and a rear-wheel steering system.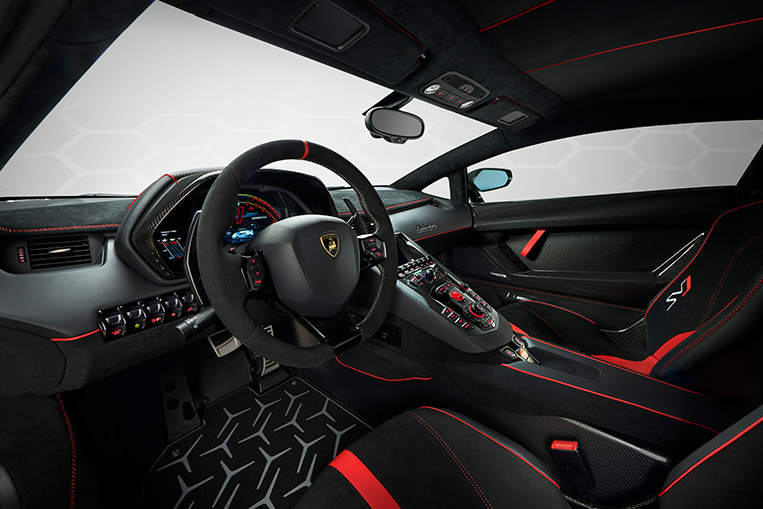 According to Lamborghini, only 900 units of the Aventador SVJ will be made, with the first units to be delivered beginning early next year. We don't need to point out that this record-smashing car is expensive, but if you're curious, it will sell in Europe for €350,000 (P21,700,000), excluding taxes. That price, we suppose, also covers bragging rights from this Raging Bull's Nurburgring feat. Because then you won't need to bring it to the racetrack for your friends to concede that you have the fastest car in the club.