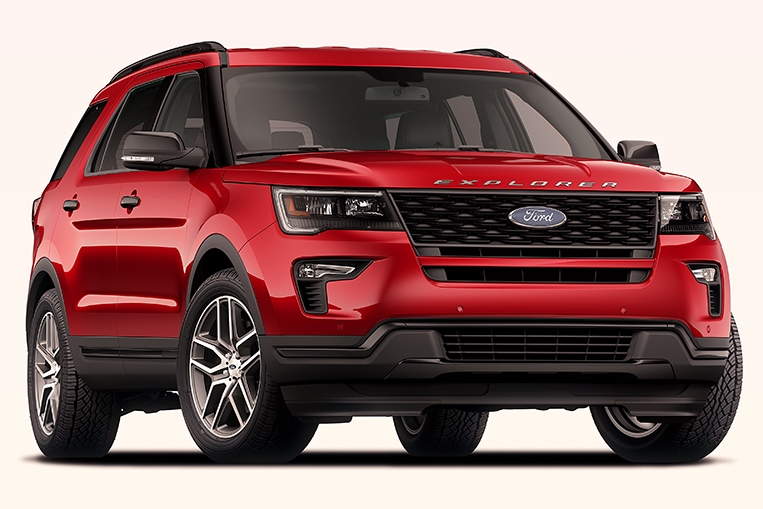 With only half a month of selling remaining on the 2019 calendar, it is totally expected that car companies will offer substantial discounts on slow-moving vehicles to try and hit their sales quotas. Hop from one dealership to another and you'll discover incredible deals that are enough to make your jaw drop to the showroom floor.
Ford Philippines isn't missing the chance to use the Christmas season as an excuse to offer huge discounts under the guise of Yuletide generosity. The American automaker is now tempting customers with P380,000 off the regular price tag of the Explorer 3.5L Sport, which means that said variant currently costs the same as the Explorer 2.3L EcoBoost.
You might recall that Ford initially came up with a P100,000 "Gigantic Deal" discount on the Explorer 3.5L Sport. Presumably because car shoppers didn't really bite, the local distributor is now slashing a further P280,000 from the price, bringing the total price cut to P380,000. Needless to say, that's a hefty markdown.
If you're interested, here's what you need to know: The offer is good only until December 23, 2019. We don't know that the significance of the date is, but that's the expiration of the special discount.
The above-mentioned Explorer 2.3L EcoBoost, meanwhile, can be had for P100,000 less through the whole month of December.
So if you fancy a premium midsize SUV, you might want to check out the Ford Explorer and its big discounts this holiday season. It makes for a great sleigh, we hear.