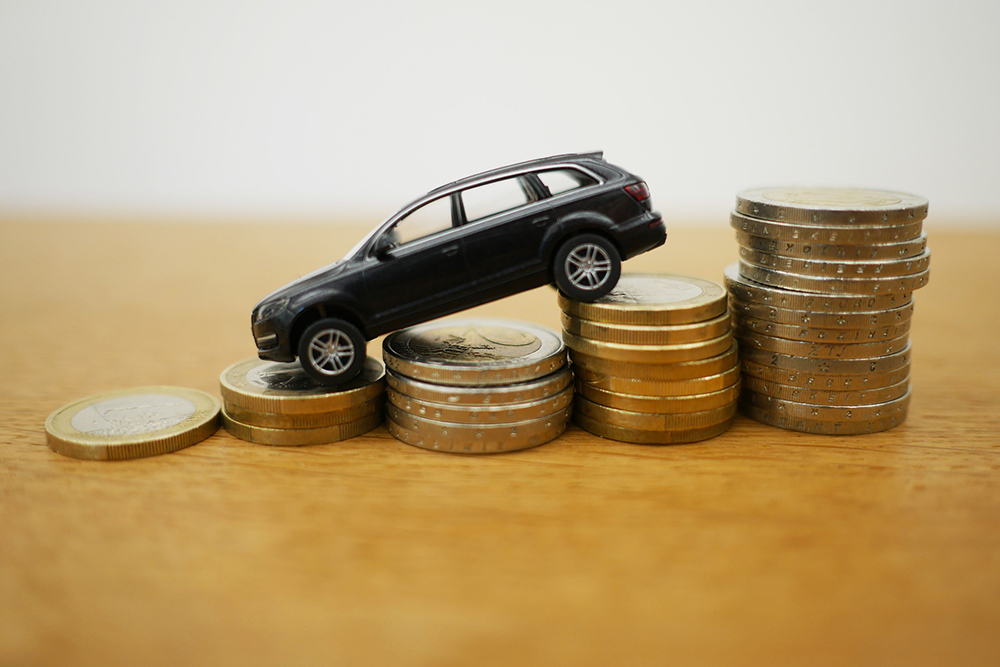 It looks like the local automotive industry can soon go back to the normal business of selling cars. And by "normal," we mean offering products to customers without the provisional safeguard duty that was triggered early this year by Republic Act 8800, which you may know as the Safeguard Measures Act. This is the law that imposes an additional P70,000 on imported passenger cars and P110,000 on imported light commercial vehicles, and which forced automakers to get these amounts from customers via cash bonds or deposits.
The Department of Trade and Industry endorsed the case to the Tariff Commission in January for a formal investigation. This week, said commission presented its recommendation, and it's one that will delight both car dealerships and buyers. In a notice dated July 21, 2021, Tariff Commission chairperson Marilou Mendoza said:
A Final Report on the Formal Investigation on the Imposition of Safeguard Measures Against Importations of Motor Vehicles (Passenger Cars and Light Commercial Vehicles falling under AHTN 2017 Headings 87.03 and 87.04) from Various Countries will be submitted to the Secretary of Trade and Industry, pursuant to Section 14 of Republic Act No. 8800 (Safeguard Measures Act).
If you are interested in the lengthy report, you may read it here. If you just want the gist of the commission's findings, here you go: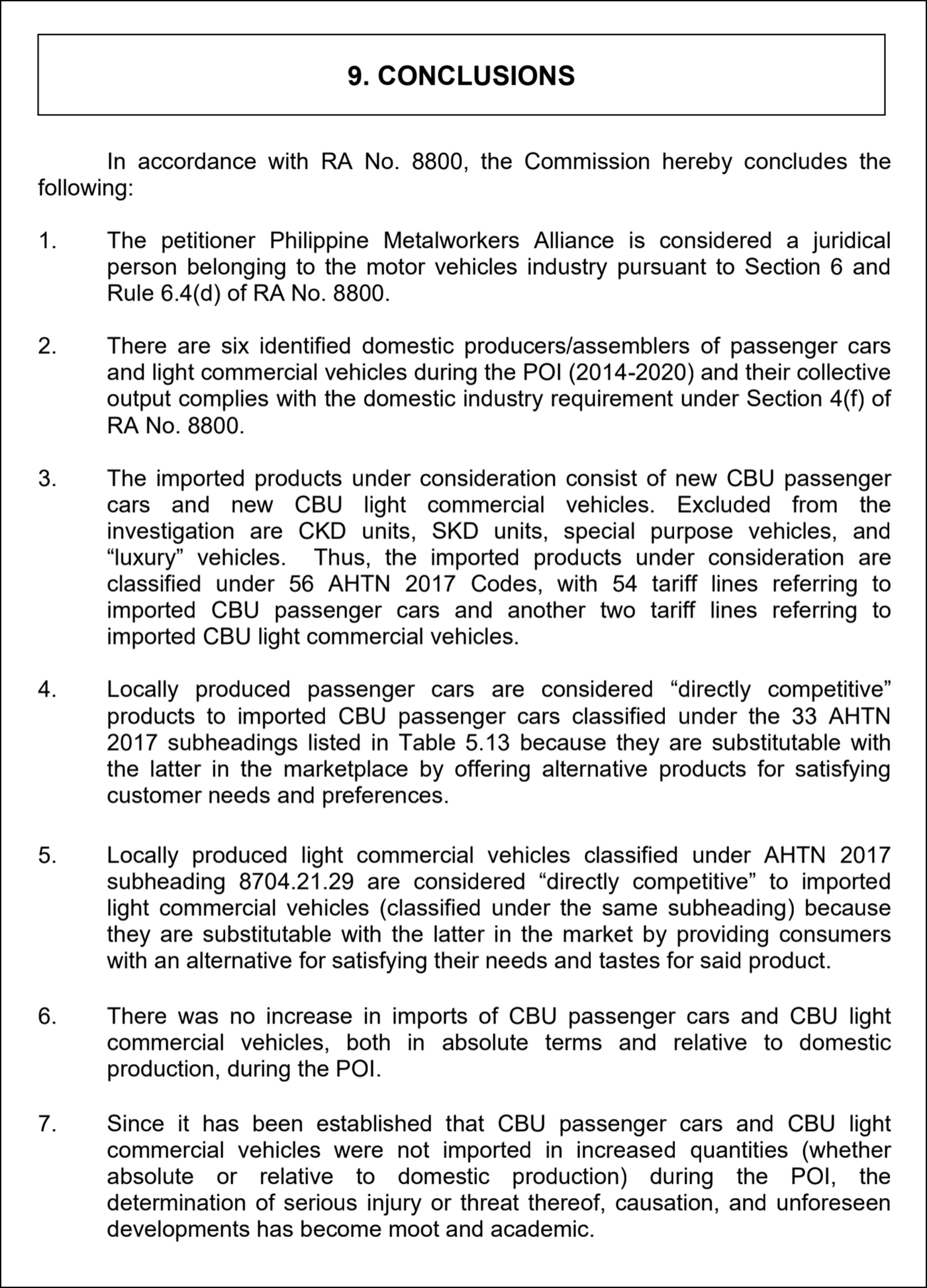 In short, the Tariff Commission is shooting down the petition of the Philippine Metalworkers Alliance, which resulted in the provisional safeguard duties. In large part because all of this is bullshit the arguments for it are weak compared to those against it. Now, before dealerships and car buyers start jumping for joy, let's remember that nothing is final until a formal announcement is made by the DTI (assuming the finding is upheld). Also, we live in the Philippines, where everything is subject to the whims of the powers-that-be.
But yeah, we think this is cause for celebration.