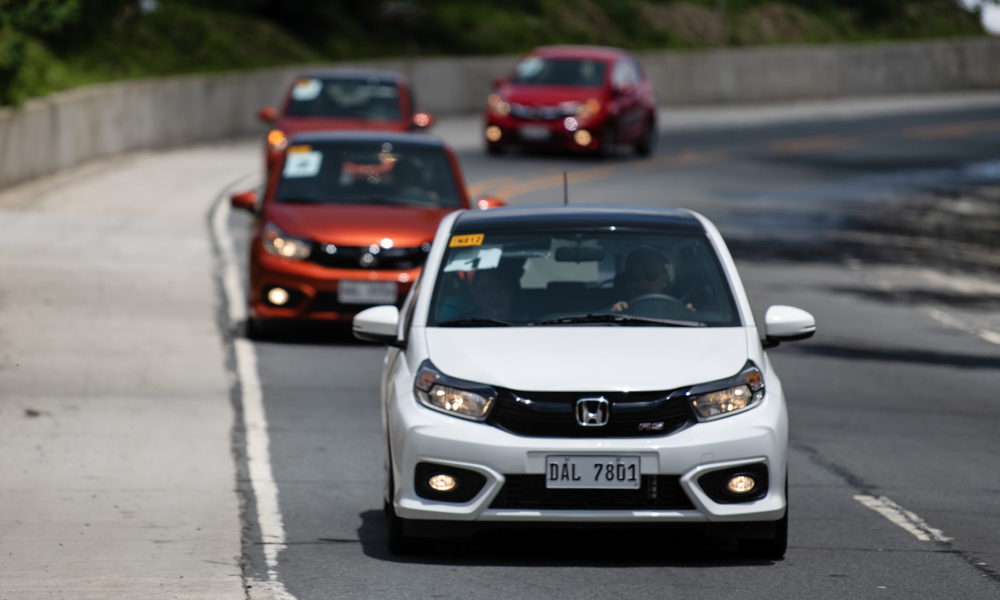 It's interesting to see how various automakers respond to the car-buying confusion brought about by the Safeguard Measures Act. You have Toyota that charges its customers a refundable deposit. Ford, on the other hand, has recently adjusted the retail prices on selected variants of its Ranger and Territory. And now, Honda Cars Philippines is trying out a different approach.
In what seems like a combination of the measures employed by the first two automakers mentioned, Honda will still be charging its clients a refundable cash deposit. But instead of the full amount, the company is giving its customers a little bit of relief by absorbing part of the cost. This, the company says, should make it less taxing for buyers to purchase a vehicle in these already difficult times.
Below is the partial list of affected models and their respective deposit amounts. Honda will issue a separate statement for the remainder of its product line.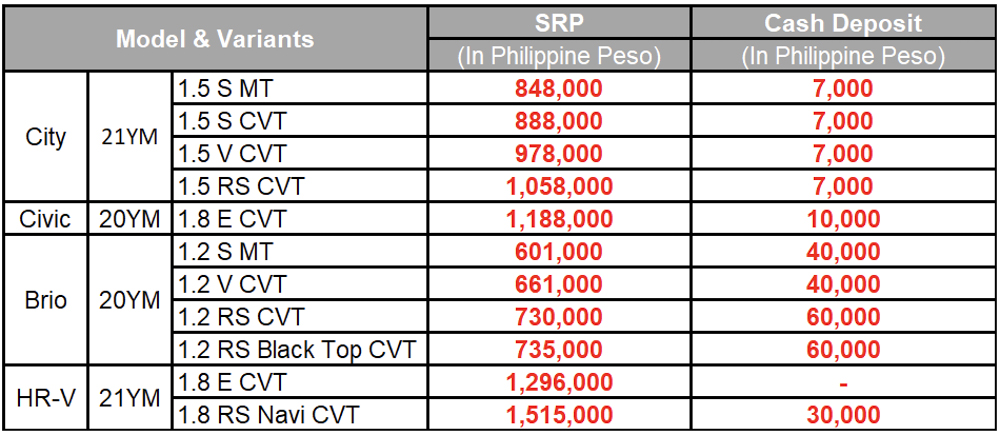 Bear in mind that Honda has a limited number of stocks imported before the implementation of the safeguard duties, which customers can snap up to avoid having to pay the cash deposit.