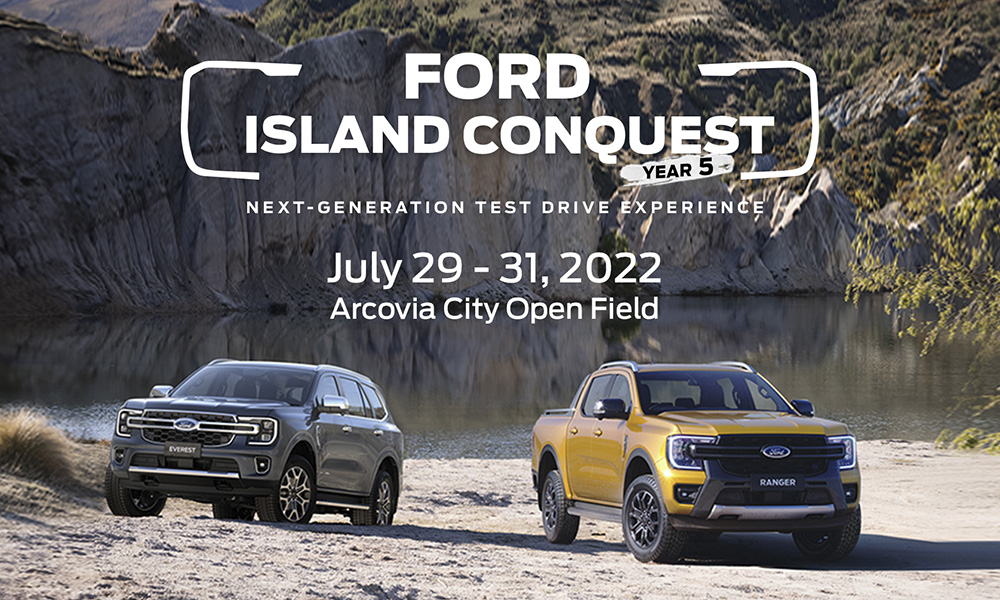 The "Ford Island Conquest" is the automaker's biggest experiential test-drive event, allowing customers to go out and drive the latest Ford vehicles outside of the showroom.
Now in its fifth year, the first leg of the event will take place this July 29-31 from 9am to 8pm at Arcovia City in Pasig, and it will feature the much-anticipated next-generation Ranger and Everest, alongside the Territory
Also, customers who will make a reservation for the Ranger, the Everest, the Territory, the Mustang, and the Explorer during the event will be entitled to pick a prize.
But these are more than just your usual freebies. Over P3,000,000 worth of prizes is up for grabs, including accessory packs for the Ranger and the Everest, premium Ford merchandise, three-year scheduled service plans, and cash discounts of P10,000, P25,000, P50,000, and P100,000.
The event is open to the public, and admission is free. But if you can't make it to the first leg of the event, it will roll out in other locations nationwide in the coming months. Plus, there will be various mall displays across the country so you can see the all-new Ranger and Everest up close during the launch weekend. You can see the schedule of events and different malls below.