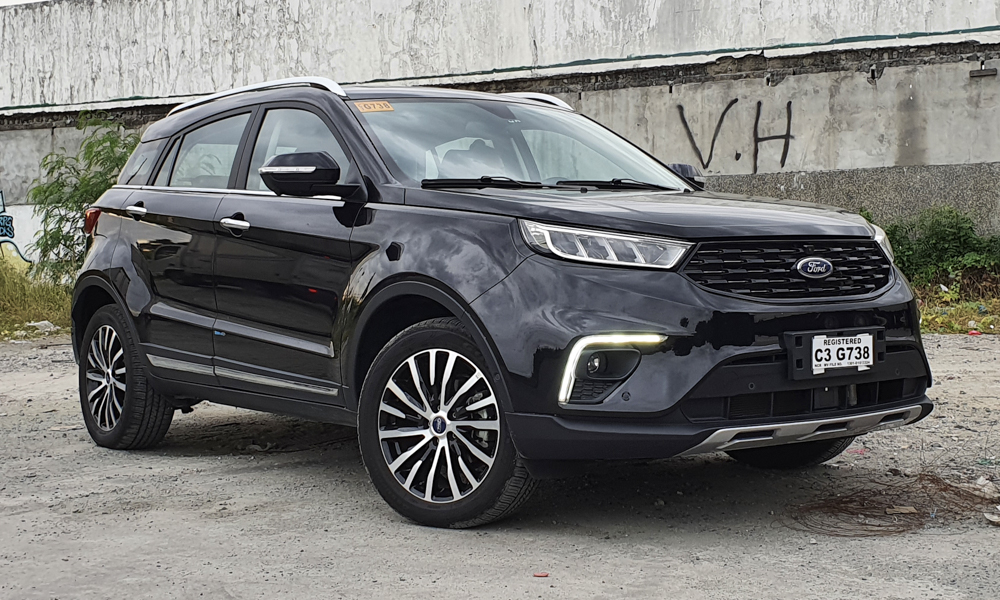 Whenever I see a Ford Territory, bad memories come to mind. But it isn't because of the car.
Before the Territory was launched in August 2020, Ford Philippines had delivered a unit to our editor-in-chief so he could preview the car. He was supposed to make a video of it. But on that fateful weekend, I learned that he had been rushed to the hospital because of a cerebral aneurysm. As the managing editor at the time, the responsibility for the car and its video shoot suddenly fell upon me.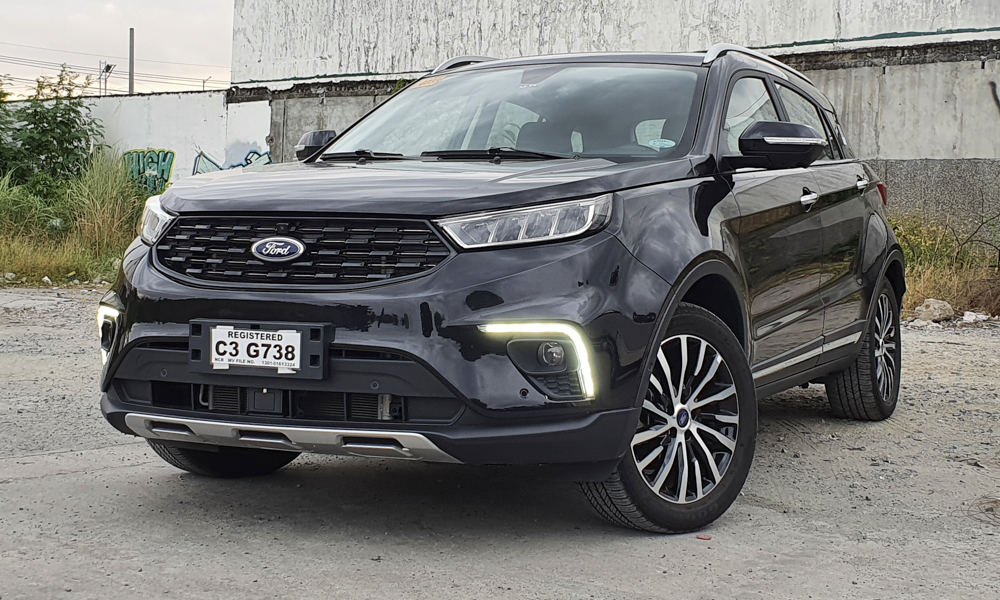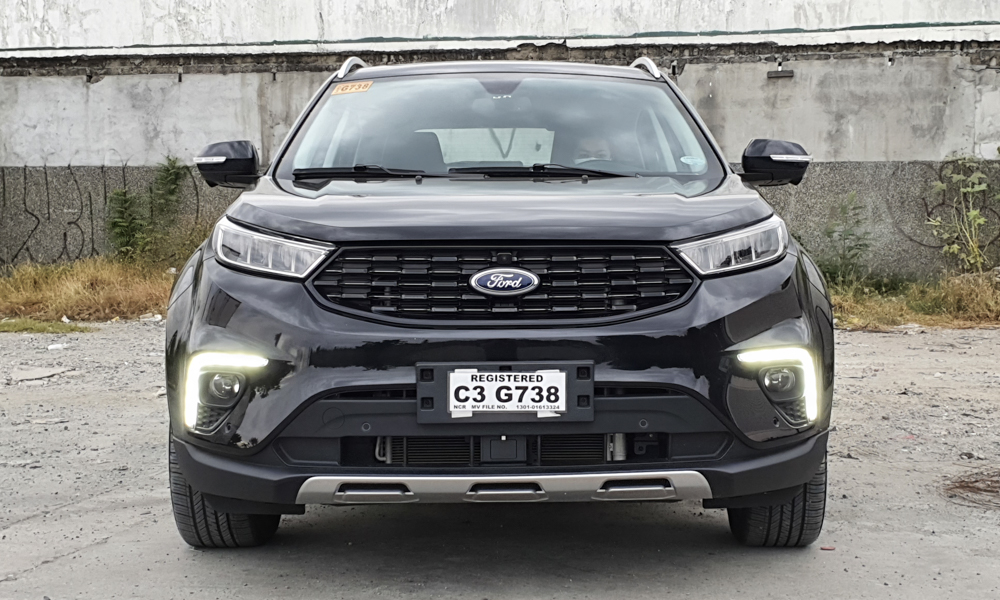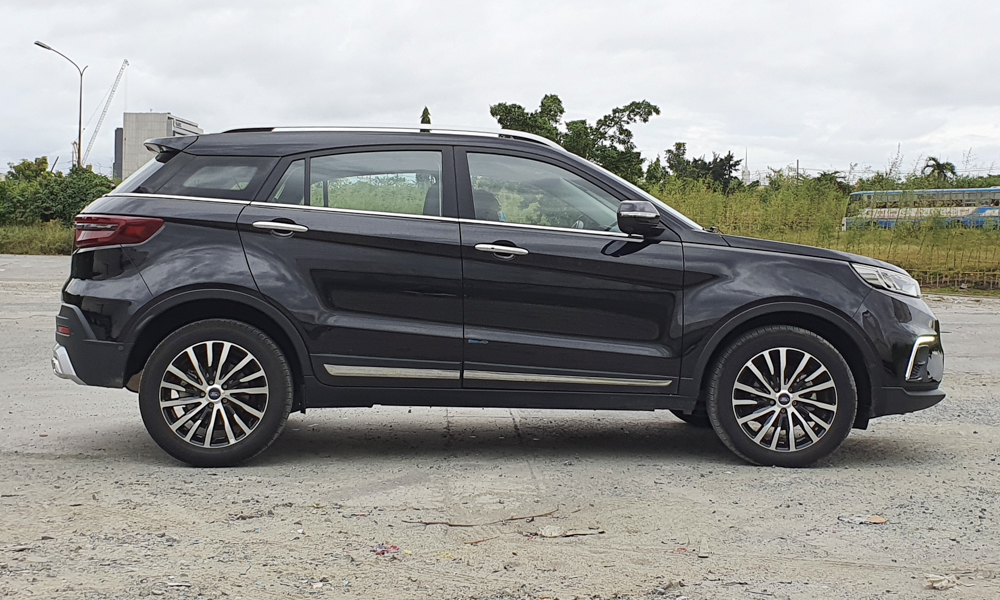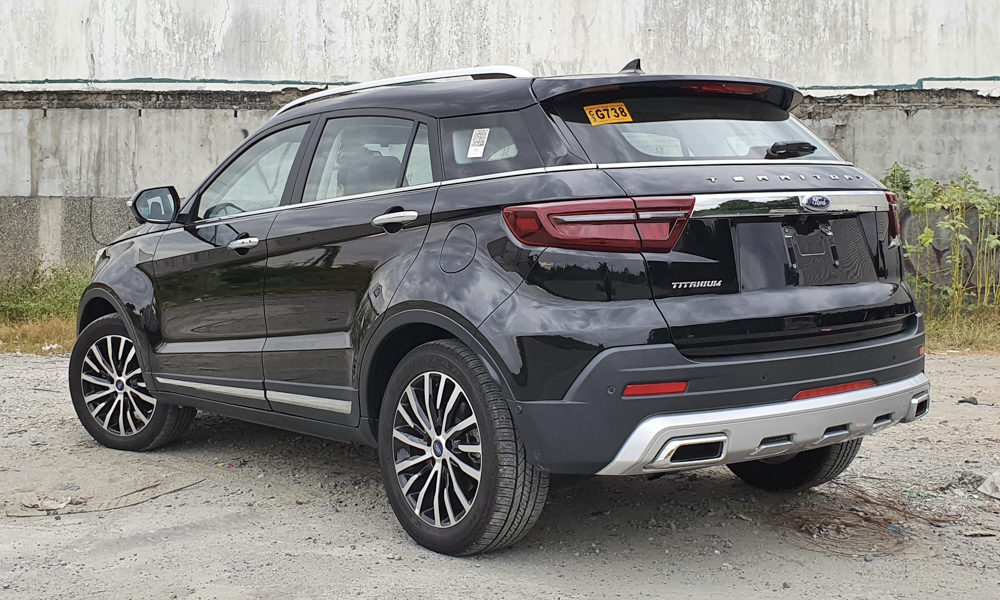 The final product that our team put together was the result of me having just 30 minutes to get to know the Territory. I had not managed to dig through the infotainment system simply because what was running through my mind was if our EIC would live through his harrowing ordeal (in the middle of a pandemic, no less).
Thankfully, he did. And Ford gave me another opportunity to experience its feature-packed crossover. Now that times are better and stress levels are relatively lower, I can finally give this car the proper review it deserves.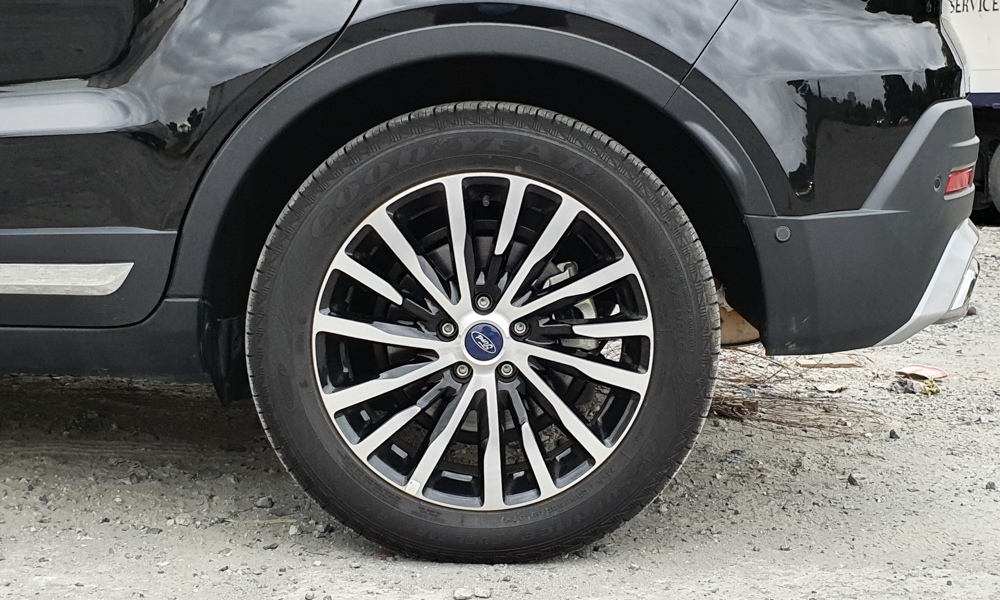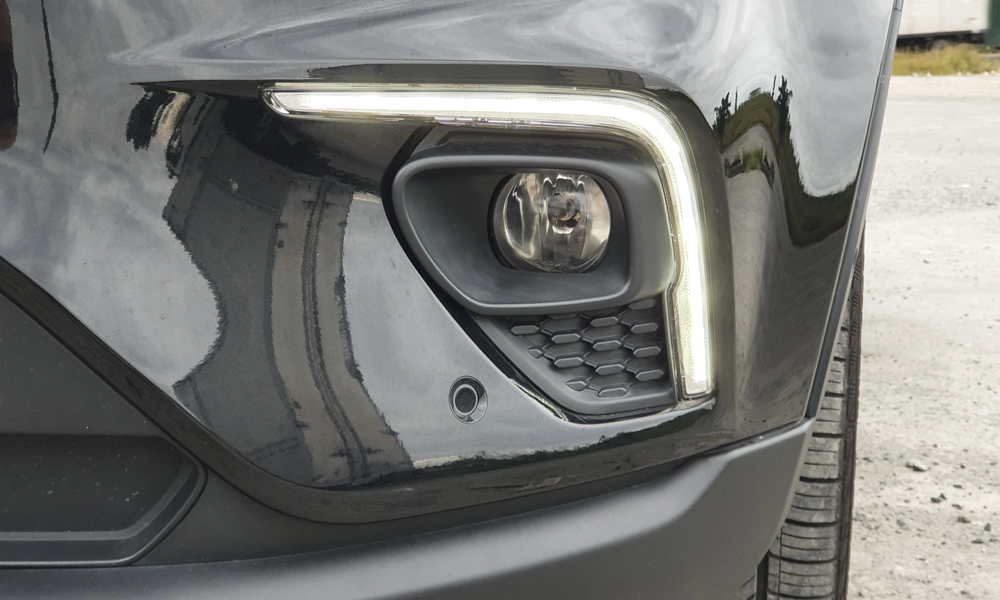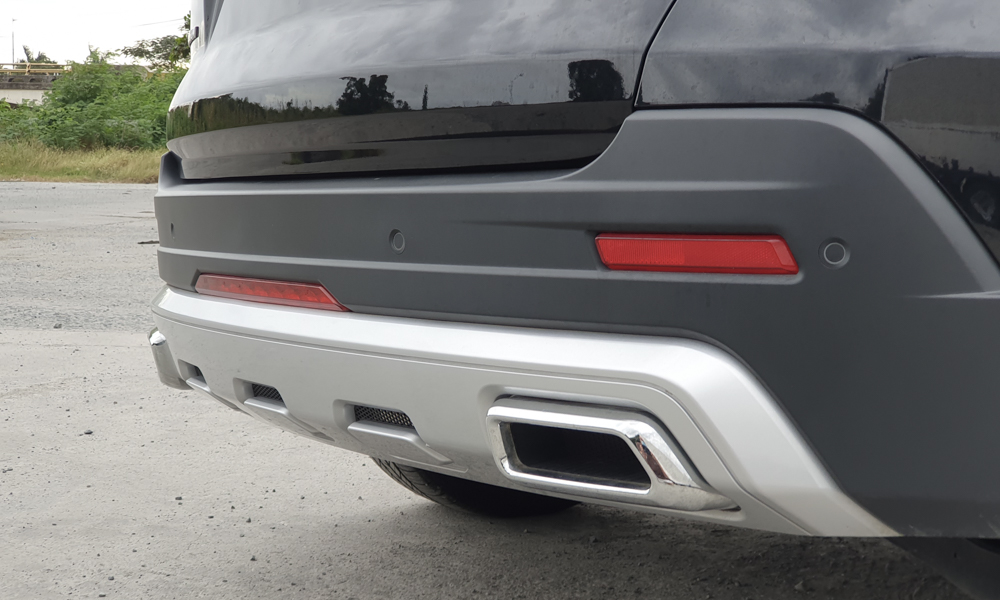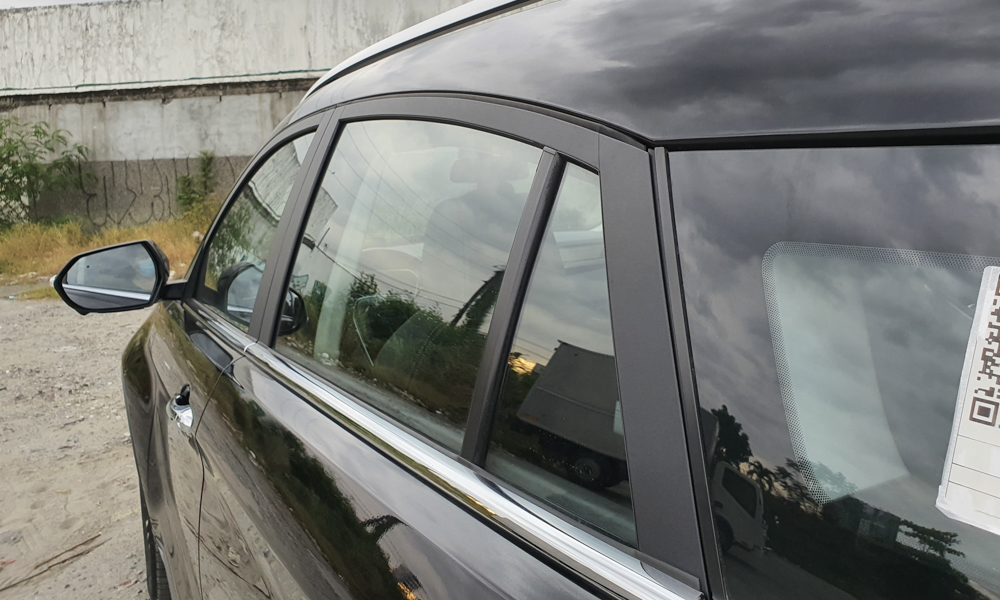 The automaker has openly admitted that the Territory isn't an entirely in-house affair. The car is a product of a joint venture between Jiangling Motors, and it shows. The design doesn't really rhyme with much of the Blue Oval's Philippine lineup. For instance, the grille appears to be hurriedly shaped to look like a Ford part. The rear doesn't have that signature, understated look. Actually, just do a Google search and the Territory simply looks like its Yusheng S330 twin, but with a better face.
Put it side by side with the EcoSport and the Escape, and it doesn't really have a "Ford-ness" to it. I'm not a fan of it, but I never really liked overly styled crossovers anyway. But the important thing is what buyers think of it. And with Ford Philippines proudly boasting the Territory's sales numbers, it looks like it has done the right thing.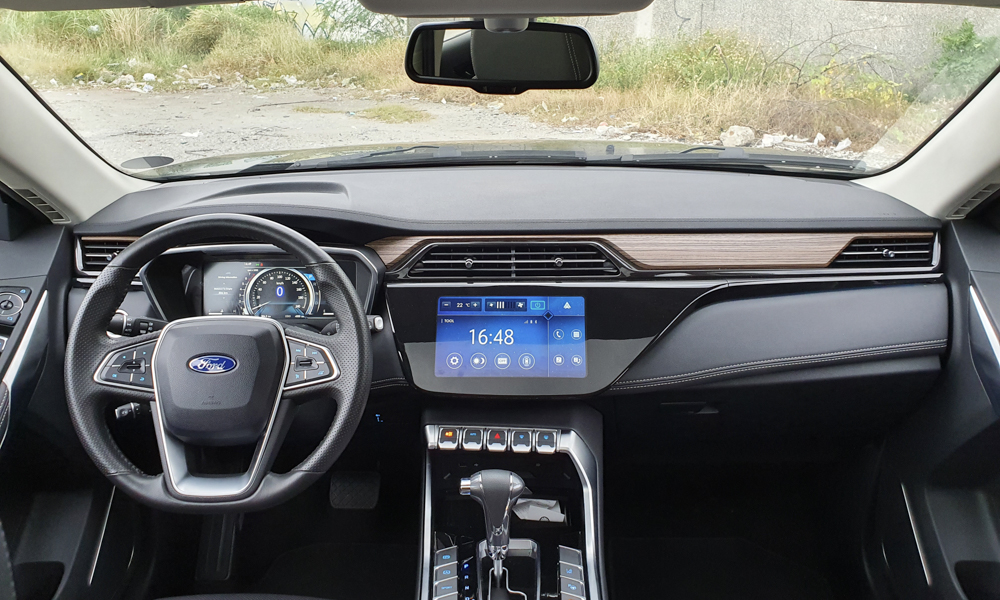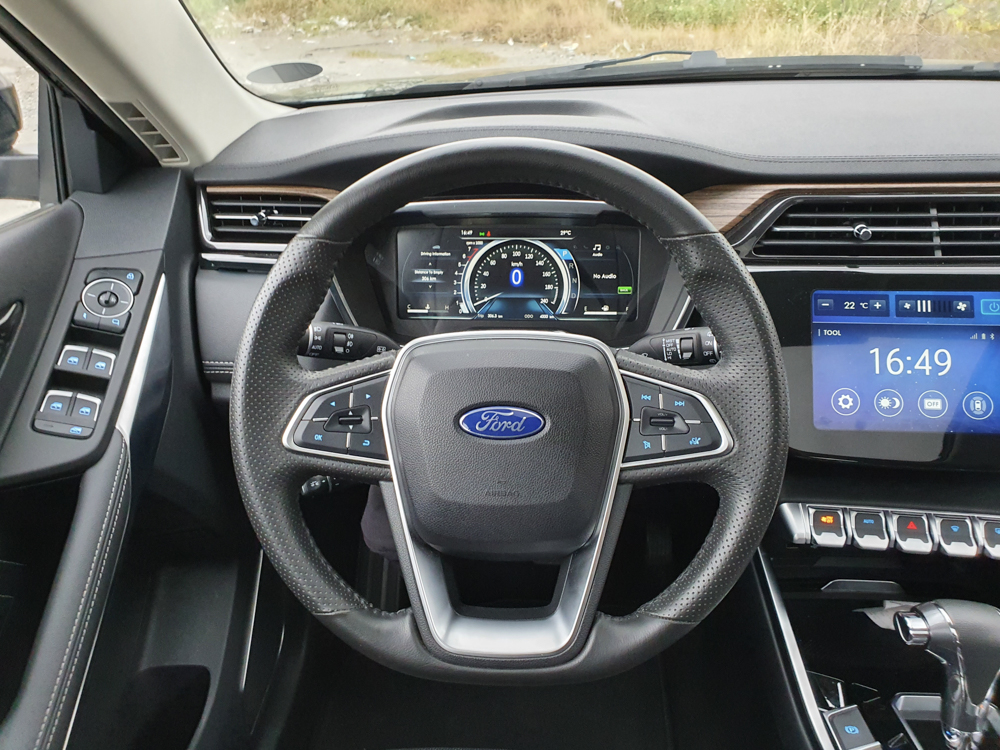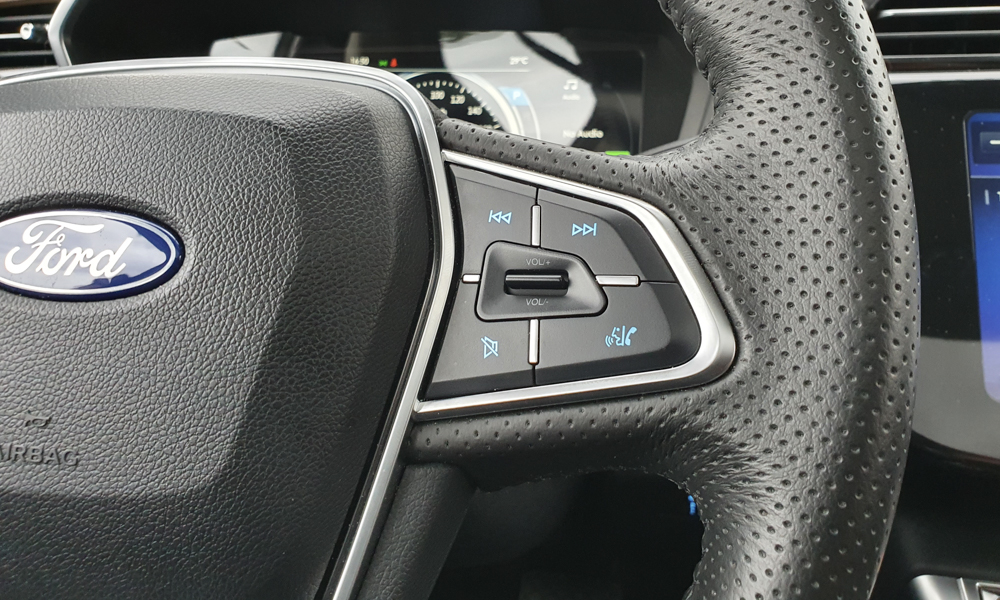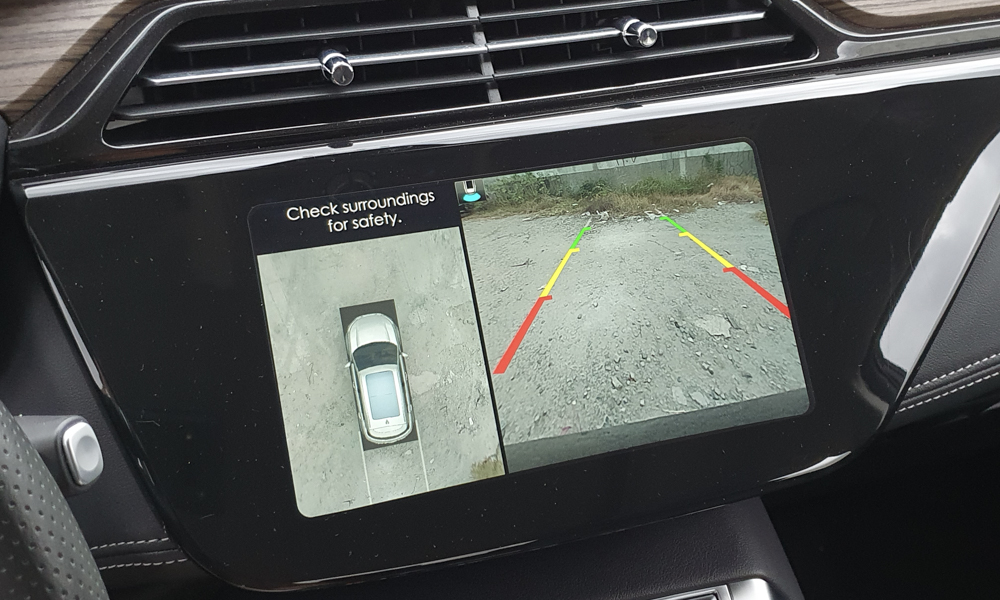 The exterior definitely had me scratching my head, but the interior somehow managed to boggle my mind. It's not bad, but it's not something that I'm used to seeing from Ford. The cabin is made up of several types of materials like fake wood, shiny plastic, piano-black surfaces, and soft-touch spots. Even a Rolls-Royce doesn't have this kind of variety when it comes to interiors.
The controls are also a far cry from Ford's "own" products. The headlights are controlled by a lever instead of a knob, and cruise control is managed by its own stalk instead of steering-wheel buttons. The gear selector is this grotesquely large lever that looks like it belongs somewhere else other than a Ford vehicle. Even the infotainment system doesn't look like it was developed in-house. We have had an Everest in the family for five years, but slipping into the Territory isn't really like wearing an old coat.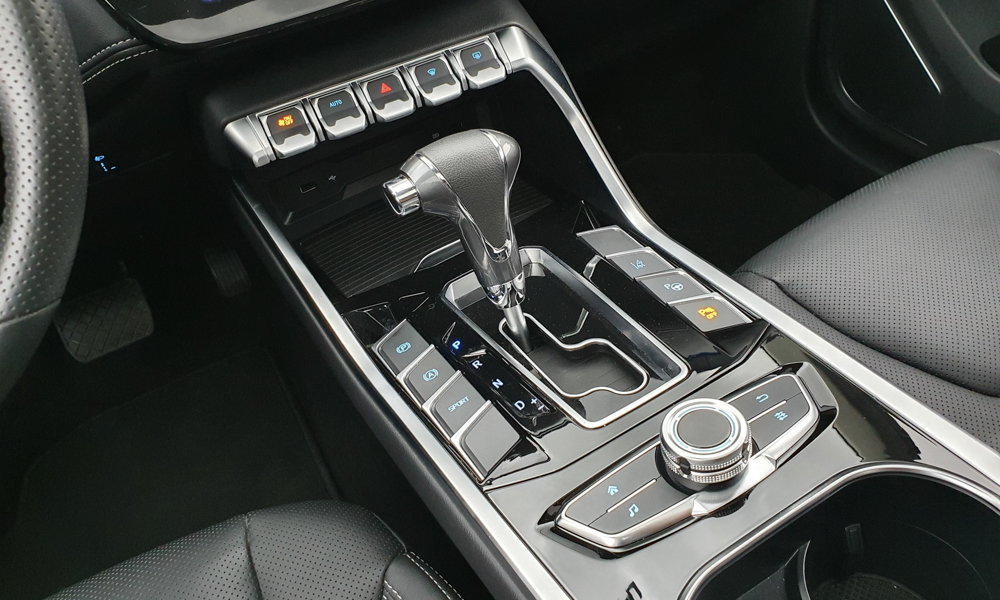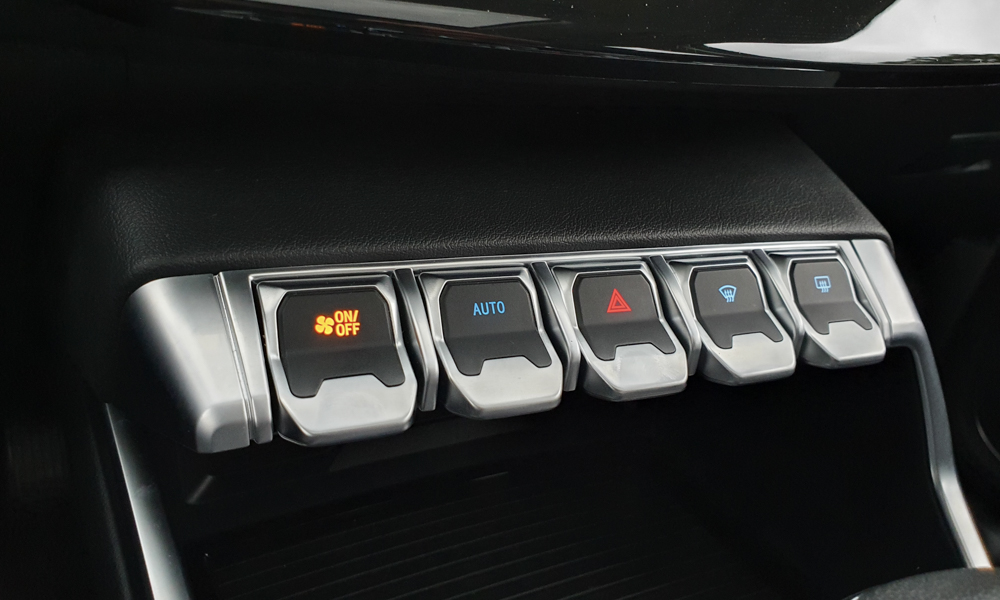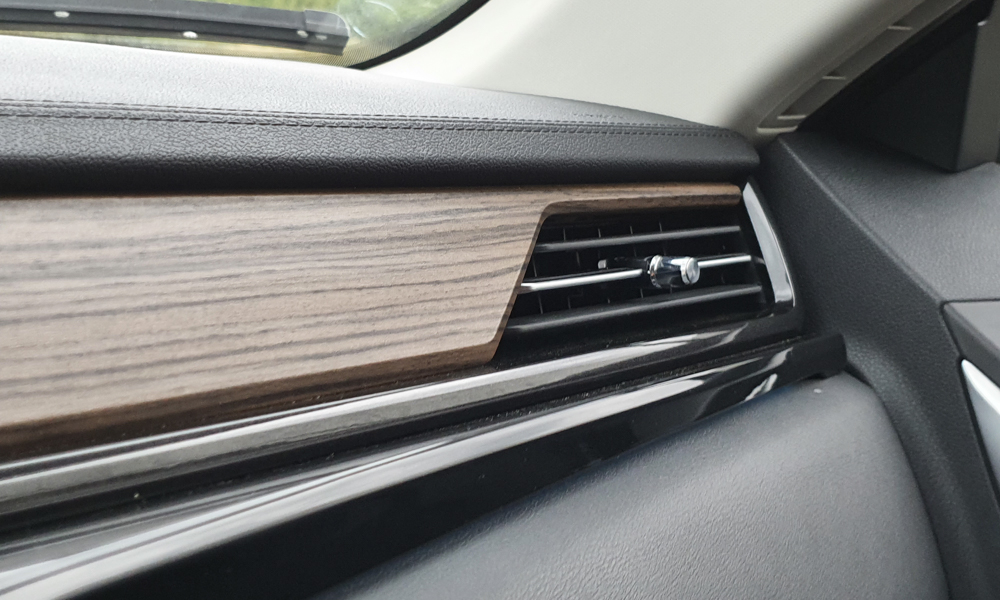 Just like plenty of Chinese-engineered vehicles, the Territory has a lot of interior space. I particularly like that it has far more rear legroom than the EcoSport, and the acutely angled backrests mean passengers aren't forced to sit in an awkward position. Despite how tiny the rear-quarter windows might look, there is decent cargo room that can be accessed with a low load lip.
The feature list is quite noteworthy. Dig through the infotainment system and you'll see that the car is equipped with seat heaters and seat coolers. The screen quadrants can be resized depending on your liking, although I would've wanted separate HVAC controls. There is also quite an extensive suite of driver aids. At the Territory's price point, I was surprised that it had adaptive cruise control, forward-collision braking, blind-spot monitoring, and a 360° camera. While I initially found the configurable instrument cluster a little gimmicky, I eventually learned to appreciate the decluttered single-gauge layout.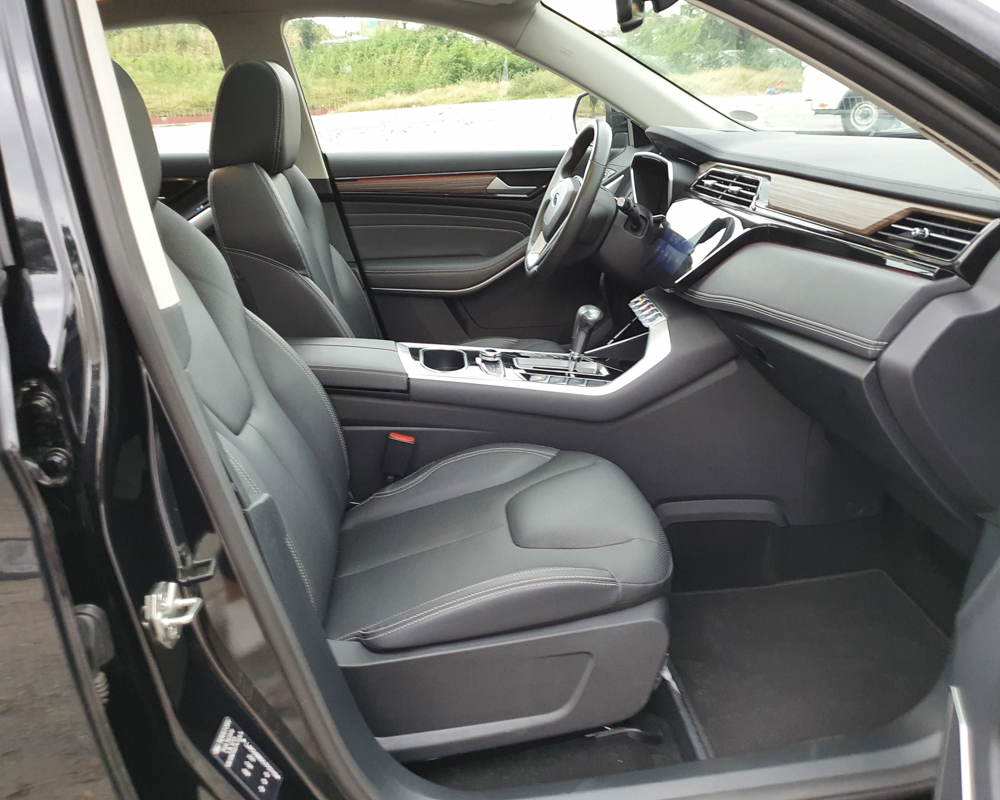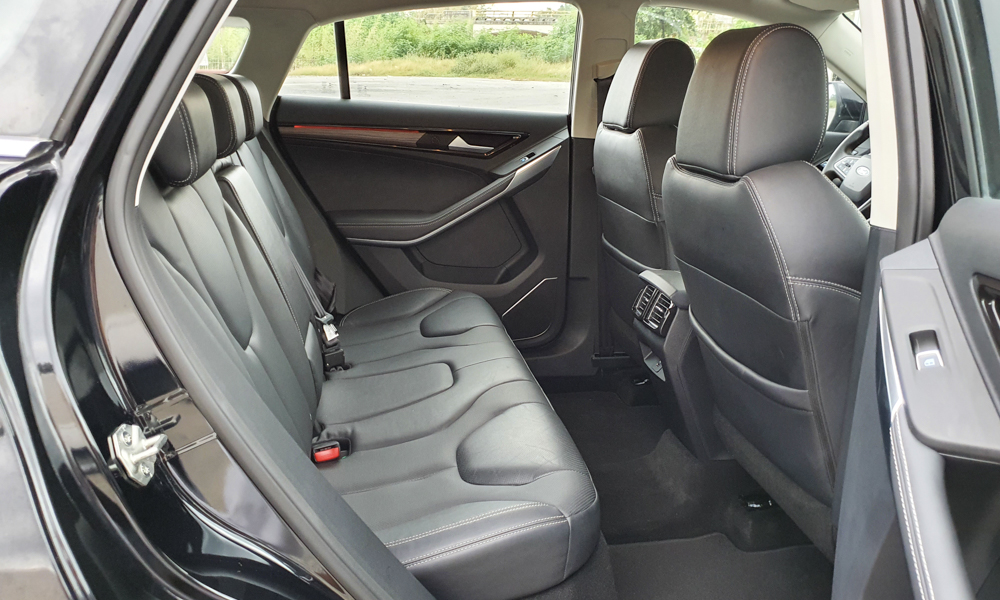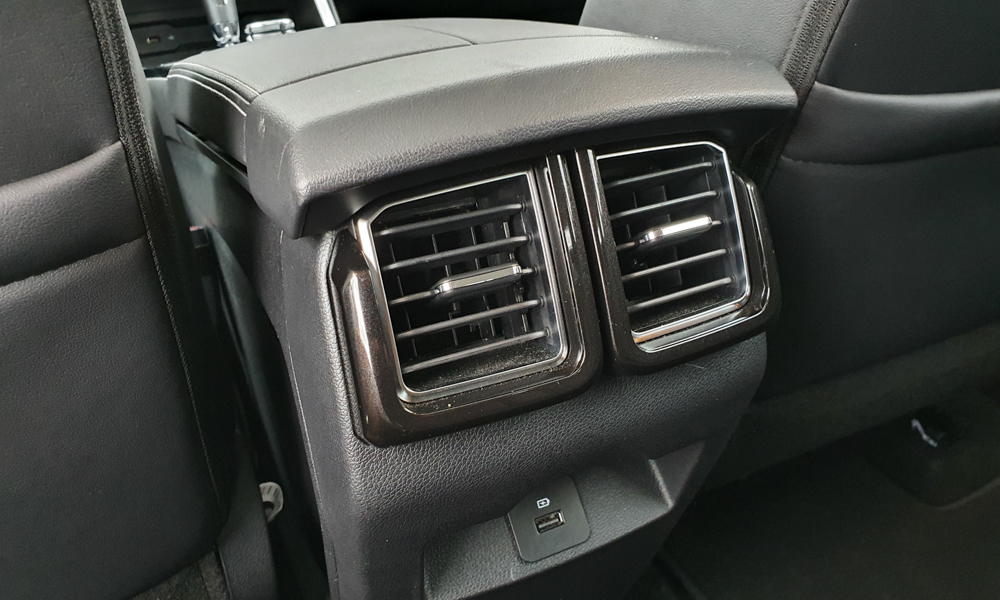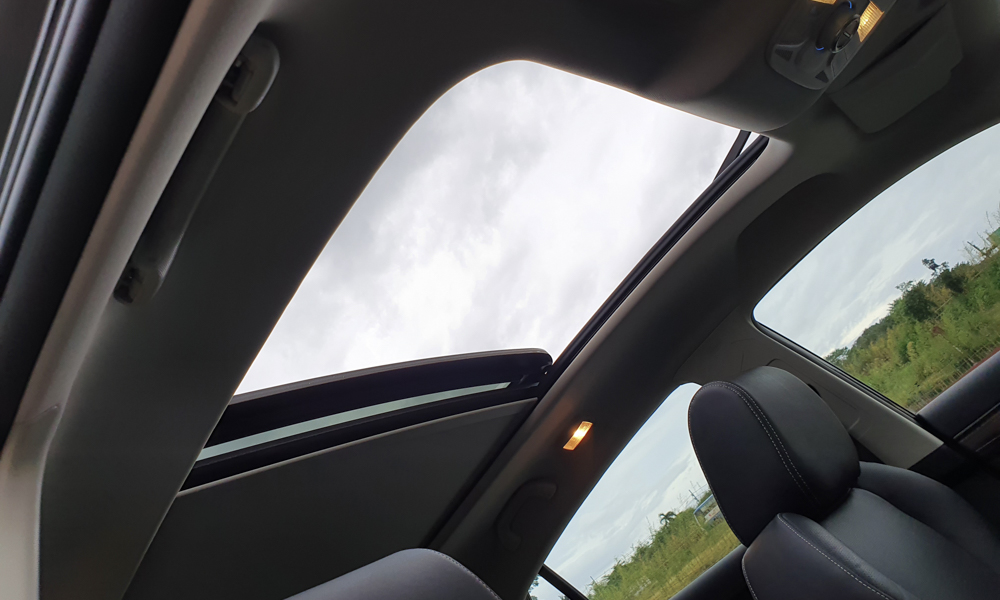 The engine is a 1.5-liter unit that probably isn't sourced from Ford. But given the four-cylinder layout and the turbo, I was left wanting a little more than the 141hp that it could muster. However, I've no complaints with the 225Nm as it is available at low revs. The good thing about the CVT that it is mated to is it behaves like a dual-clutch gearbox. You don't feel the slipping sensation too much. The bad thing about the CVT is it behaves like a dual-clutch gearbox. It tends to second-guess itself when trying to pull away from a standstill, which is annoying when crawling through traffic.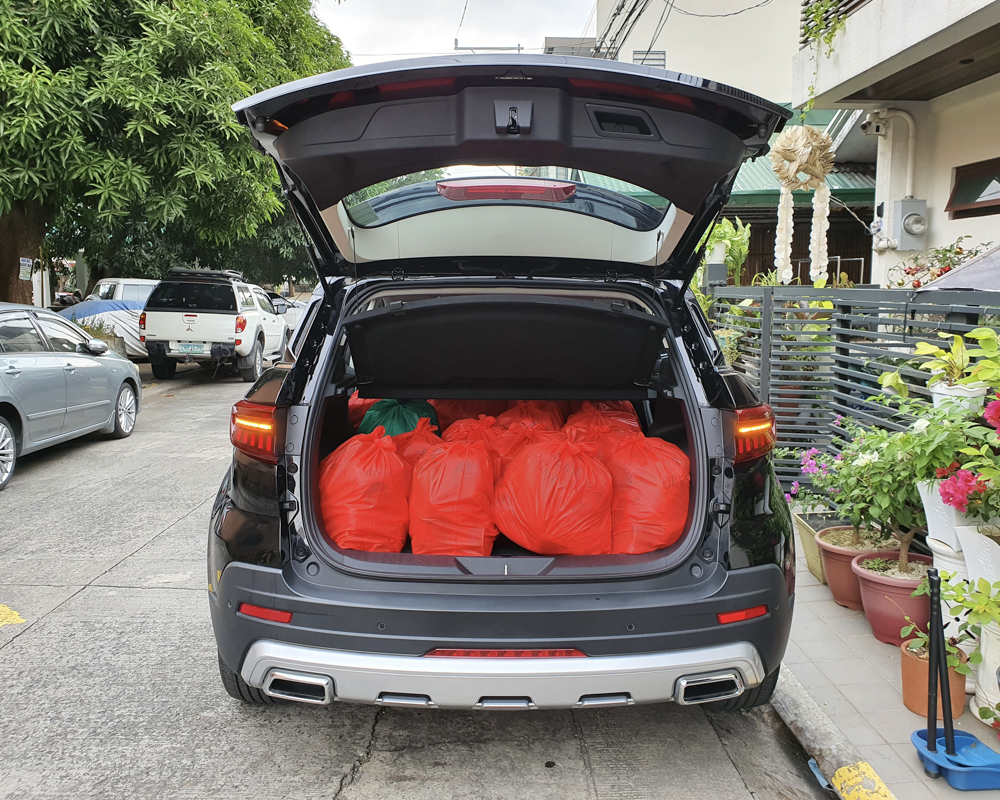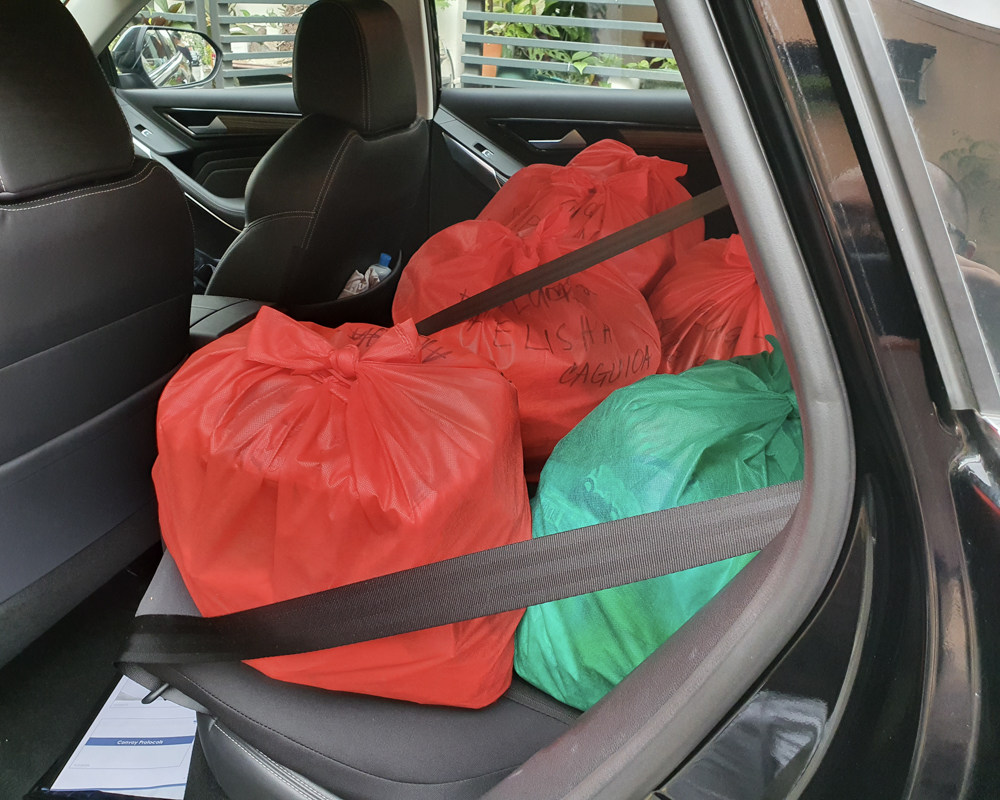 Now, given how much Territory retails for, I kept my expectations low in terms of the driving experience. After all, this isn't a car that's designed to light up my ass. But there was this intermittent fault that somehow plagued the three demo units I have driven. The steering-wheel controls had an annoying tendency of decoupling from the infotainment system. On multiple occasions, the previous-track button would not cycle through my playlist. Even the menu buttons on the left of the tiller had a knack for giving up the ghost.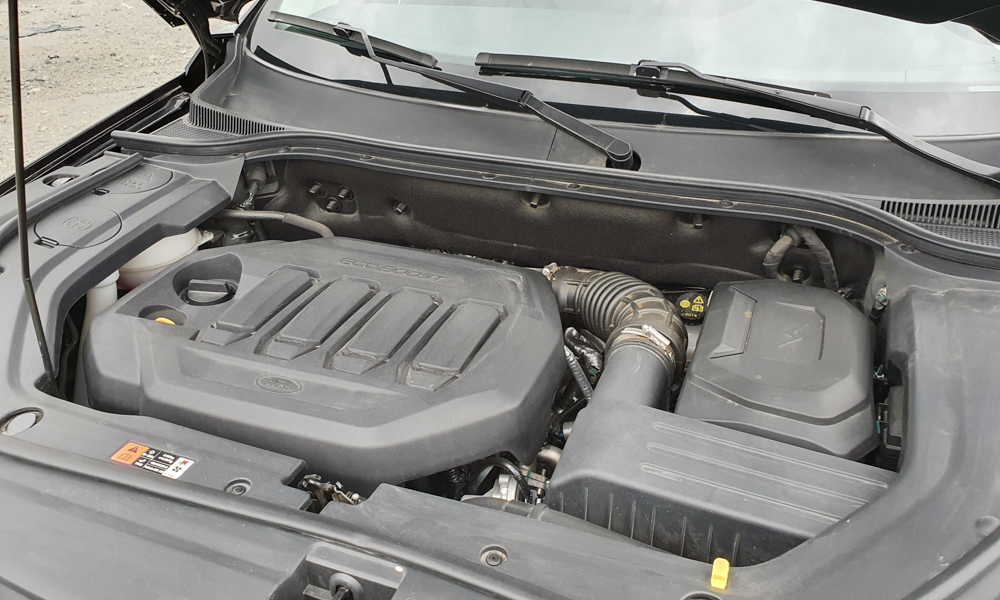 So, has time changed my perception of the Territory? I can say that it has, simply because I am able to understand the car a lot better now. It hasn't necessarily captured my heart, but at least I can finally tell readers with confidence that this car is worth considering especially if you're having difficulty choosing from the sea of crossovers available these days.
And if you can, go for the top-of-the-range Titanium+ variant. It's just P33,000 more expensive than the base Trend, and the additional toys are definitely worth the premium.
FORD TERRITORY TITANIUM+
| | |
| --- | --- |
| Engine | 1.5-liter four-cylinder turbo gasoline |
| Transmission | CVT |
| Power | 141hp @ 4,500-5,200rpm |
| Torque | 225Nm @ 1,500-4,000rpm |
| Dimensions | 4,580mm x 1,936mm x 1,674mm |
| Drive layout | FWD |
| Seating | 5 |
| Price | P1,310,000 |
| Upside | Having cooled seats and adaptive cruise control at this price point is a pleasant surprise. |
| Downside | Some of the interior materials aren't pleasant to the touch, and there's that intermittent fault with the controls. |