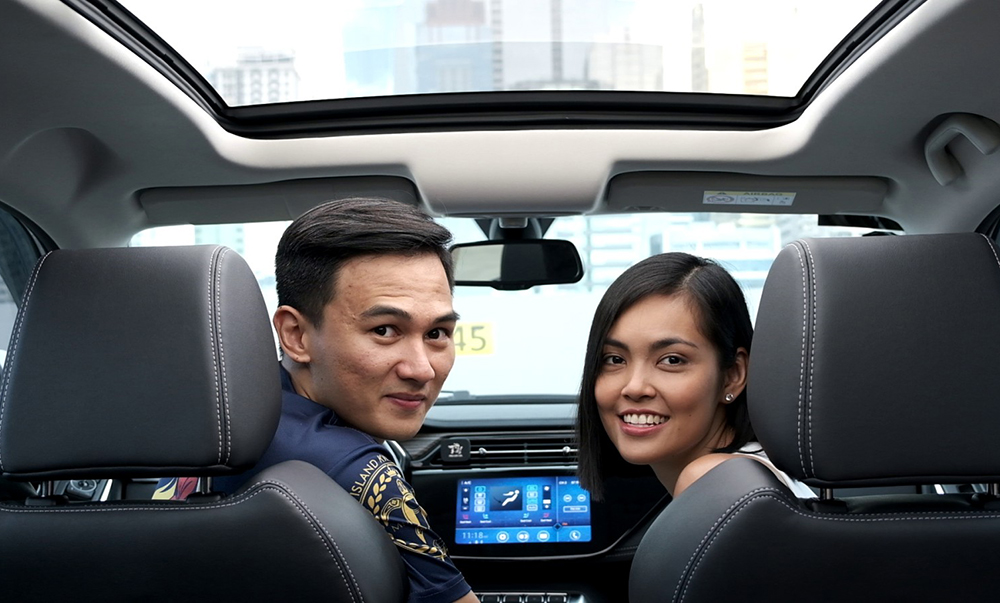 If there is one thing that people have been starved of since this whole coronavirus drama started, it's travel. The need to contain an invisible enemy has relegated most to the protective confines of their homes, eagerly awaiting the strong (and safe) return of tourism.
Such is the case with newlyweds Kahlil and Monica Robles, who both see the joy and excitement of going on long road trips and jetting off to destinations unknown. Initially meeting as colleagues, their relationship blossomed into something that made Kahlil decide to put the ring on Monica's finger.
It was just sheer luck that the couple tied the knot days before the country was placed in a lockdown. The inseparability was frankly inevitable, with the pair now facing something that practically defines 2020. The true test of marriage, however, comes after the cake-slicing and the wine-drinking, and it was up to them how to weather this health crisis that has taken the world by storm.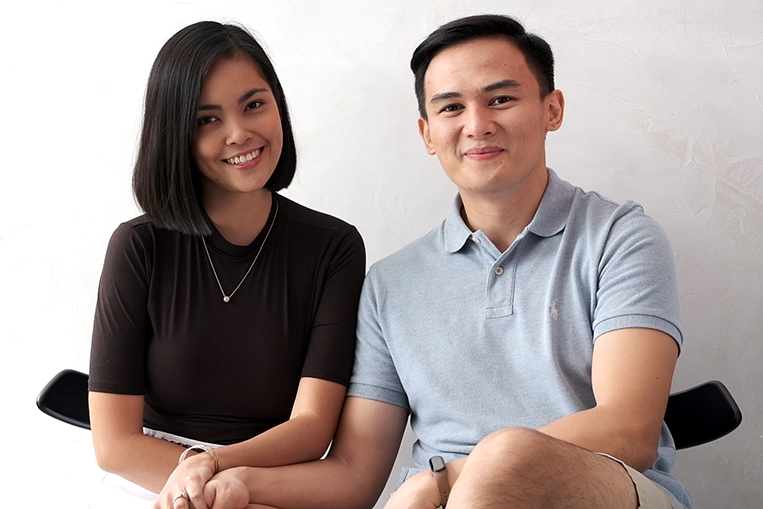 One of the things Kahlil and Monica learned during this period was how to wisely divide household tasks between each other. Discovering each other's strengths and struggles was something they had to do in order to keep their place of residence running like a well-oiled machine. Prioritizing orderliness between the two of them is what they think should see them through their goal to soon have kids of their own.
Of course, one thing that the couple needed to adapt to is the new way of going to work. Kahlil and Monica do still report for work with each one occupying a certain corner of the house in order to avoid getting in each other's way. However, one good thing about the work-from-home setup is that they could just as easily get together to unwind afterward, which they do so with movies and video games.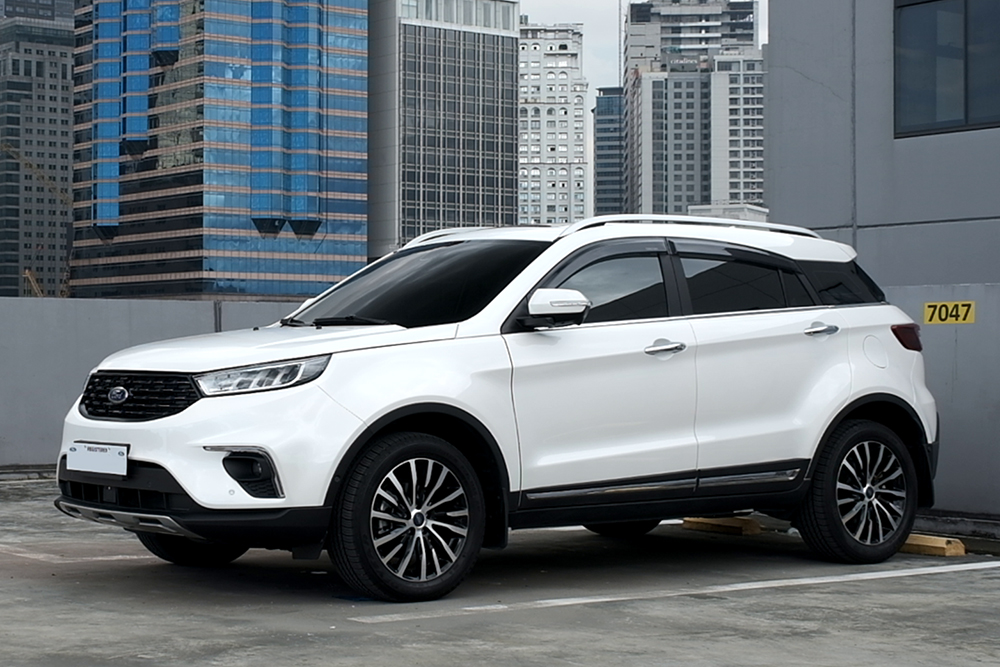 But not physically showing up at the office doesn't mean Kahlil and Monica haven't thought about ways to get around. After all, one of their common interests is traveling. Kahlil thought the time was ripe to replace his trusty, decade-old subcompact sedan with something a little more capable and loaded with tech. And that's where the Ford Territory comes in.
Predictably, no one wants to let go of a huge wad of cash for a car without doing some research. And this is where the power of the Internet came in handy for Kahlil and Monica. Reading reviews and watching videos, they were able to size up the Territory against the competition and make an informed decision. As any couple considers a vehicle purchase to be a long-term investment, they want to ensure that they are making a wise choice.
With an amazing suite of features for an unbelievably affordable price, the Territory has become this couple's perfect runabout
With the current health crisis discouraging as much human contact as possible, Kahlil decided beforehand to call which dealers had the vehicle in the exact specs he was looking for. On the day the couple was to pick up their new Territory, not even the strict safety protocols could temper their excitement at the prospect of driving home in a showroom-fresh car.
With an amazing suite of features for an unbelievably affordable price, the Territory has become this couple's perfect runabout. Kahlil, in particular, adores the panoramic moonroof on rainy days when the sight and the sound of water droplets smashing on the glass ceiling have a calming effect. On the other hand, Monica finds the 360° Around View Monitor helpful in brushing up on her parking skills.
Both have recently developed a liking for wakeboarding with their compact crossover in tow. A long-distance drive to Sagada is something that the couple is looking forward to—surely to be made more fun by having little ones of their own kids seated in the Territory's cozy cabin.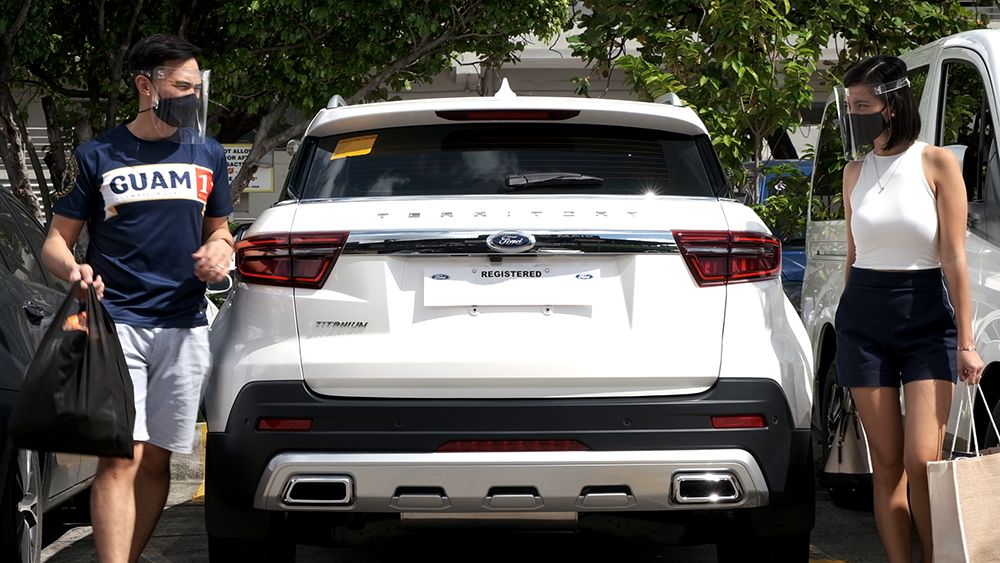 With lockdowns and travel restrictions steadily being eased, Kahlil and Monica's hopes are slowly being raised at the prospect of being able to commune with nature again. Should the time come when they are able to safely venture out once more, the Territory will be the eager wingman taking them on their next adventure.
The Ford Territory is available at a starting retail price of P1,179,000. As an exclusive offer, customers availing of the Territory Trend will get a free five-year scheduled service plan. To know more about the all-new Territory, click here or visit any Ford dealership nearest you.
This branded article was produced in partnership with Ford Philippines.