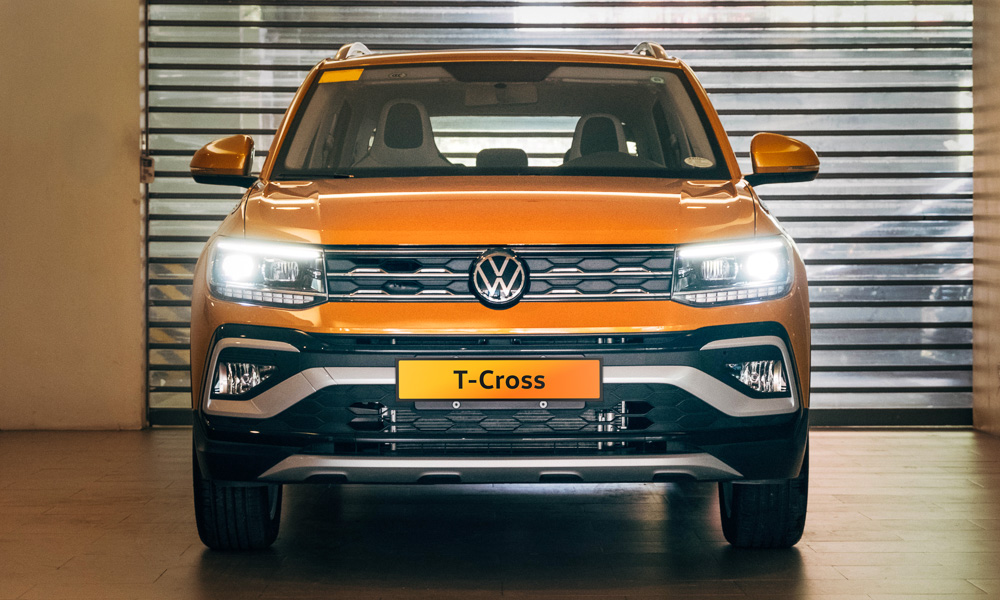 There are cars that are made to serve a function or stir emotions. And then, there are those that combine the best of both worlds. With today's automotive market spoilt for choices in virtually all classes of vehicles, buyers have a wealth of options to find the vehicle that best fits their needs and wants.
With its dynamic styling and vibrant colors, the Volkswagen T-Cross screams youthful appeal that's practically irresistible to anybody with a pulse. Yet under all its good looks lies an amazingly competent vehicle that could only be the product of German engineering.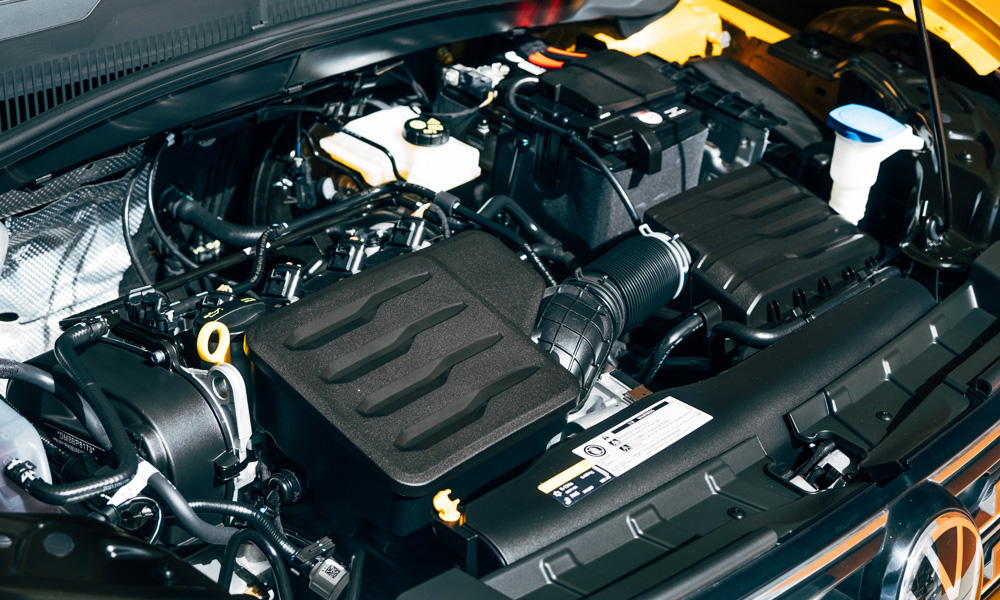 Cruising around the city is nice, but hitting the wide-open roads of the great outdoors and heading to places that provide peace of mind and restoration (much needed during stressful times) are definitely nicer.
With the T-Cross, you will be able to do this and more, for there is no better vehicle to take on a rejuvenating trip. It's a sporty crossover that can take you wherever the spirit moves you.
Its 1.5-liter gasoline engine with 111hp has enough oomph to get you moving briskly, yet it's also economical so you don't waste money at the fuel pump. Aided by a six-speed Tiptronic transmission, Euro-tuned suspension and brakes, and sporty 55-series wheels and tires, the T-Cross gives you impeccable road handling to let you fully enjoy the twists and the turns.
Volkswagen's BlueMotion technology maximizes fuel efficiency in typical urban driving situations, consuming very little fuel while ensuring you still have enough torque to move you from A to B. Peak torque of 145Nm is reached at just 3,900rpm, giving you lots of pulling power without having to rev the engine so high.
Yet when the road opens up for some sporty driving, the engine is a willing playmate, equipped by an efficient transmission so you can have some fun in the twisties.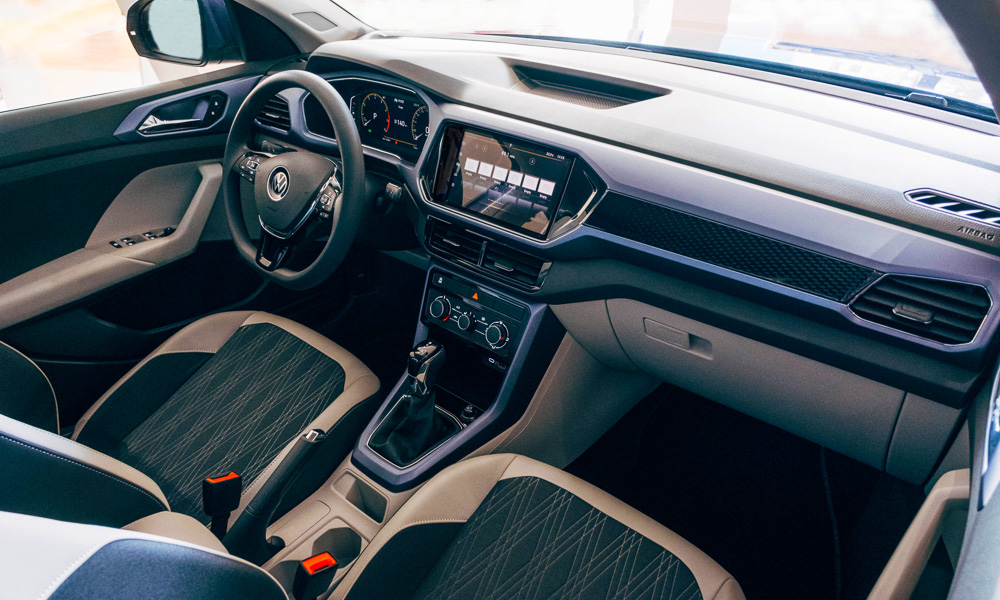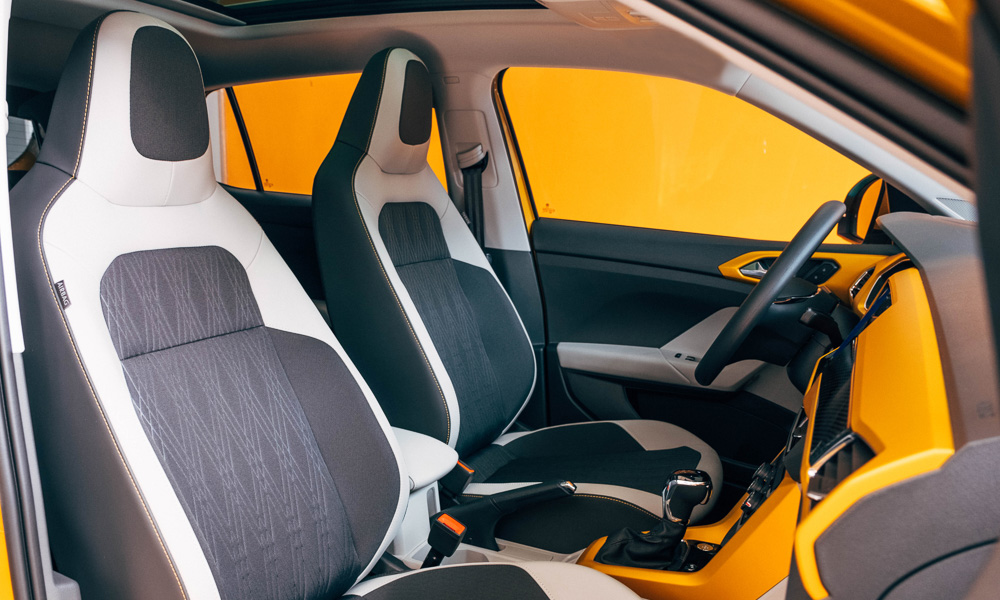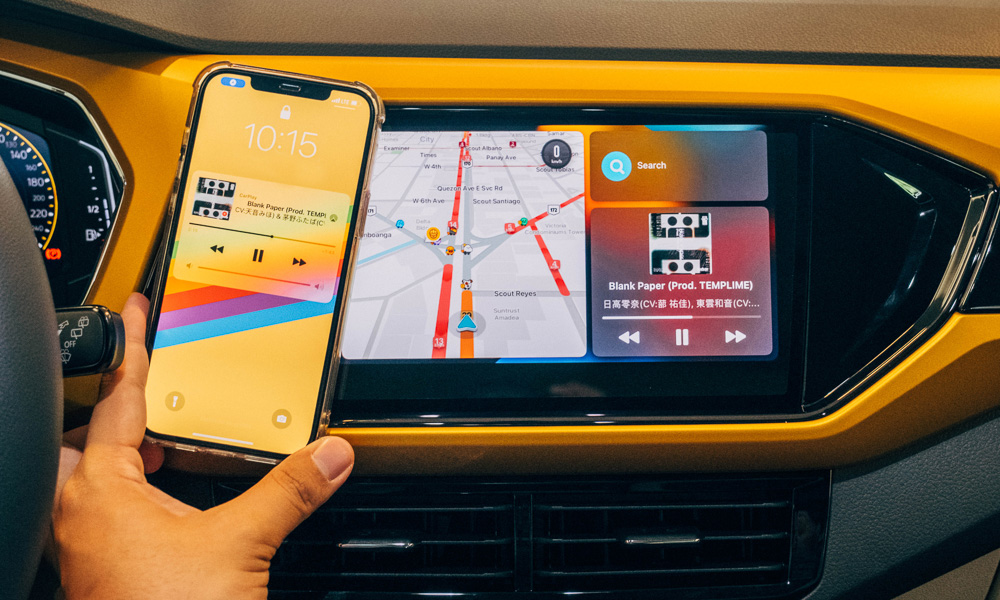 Ergonomically, the T-Cross lives up to Volkswagen's reputation for making cars made for the long haul. The driver's seat has six-way adjustments to help you get the perfect setting, while the front center armrest is adjustable for height and reach. It's sporty without being confining, encouraging you to strap in and enjoy the drive.
The available color-keyed dashboard houses a touchscreen infotainment system with both wired and wireless Apple CarPlay. For fans of the iOS ecosystem, it offers seamless integration of your iPhone into the display so you can more easily access vital travel apps such as Waze and Apple Music. Volkswagen has always been known for making business-like, driver-oriented cockpits, but with the T-Cross it's livened up with bright colors and useful tech without sacrificing functionality.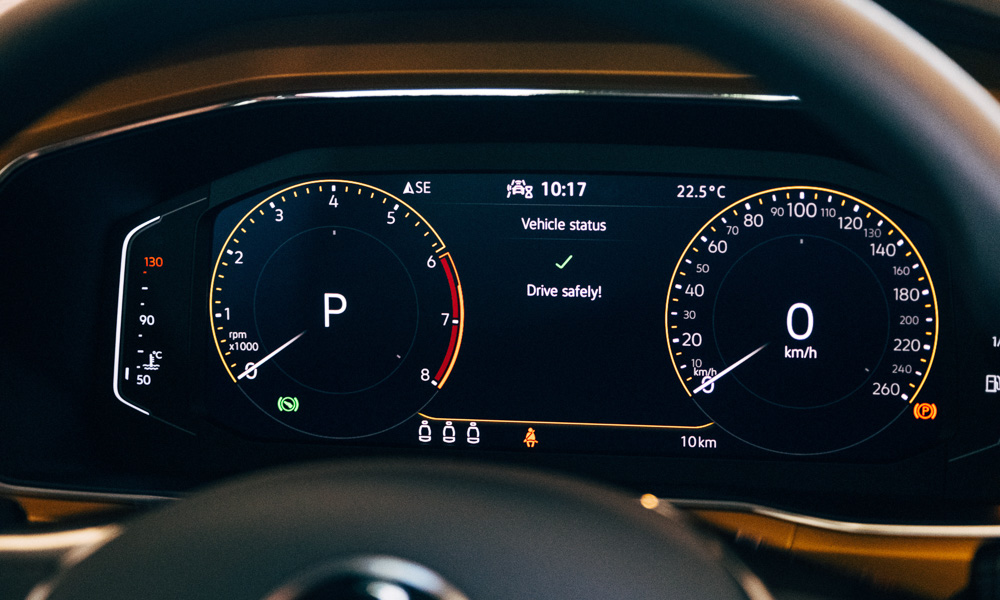 A digital Active Info Display (AID) also awaits tech-savvy drivers of the SE variant. In lieu of traditional analog gauges, the T-Cross benefits from an LCD instrument panel that can be customized to your preferences. Easier to read at a glance, and with adjustable contrast to reduce eye fatigue at night, AID is a futuristic system that looks stylish while helping you become a better and safer driver. This advanced driving aid will surely appeal to drivers who appreciate technology wherever they can get it.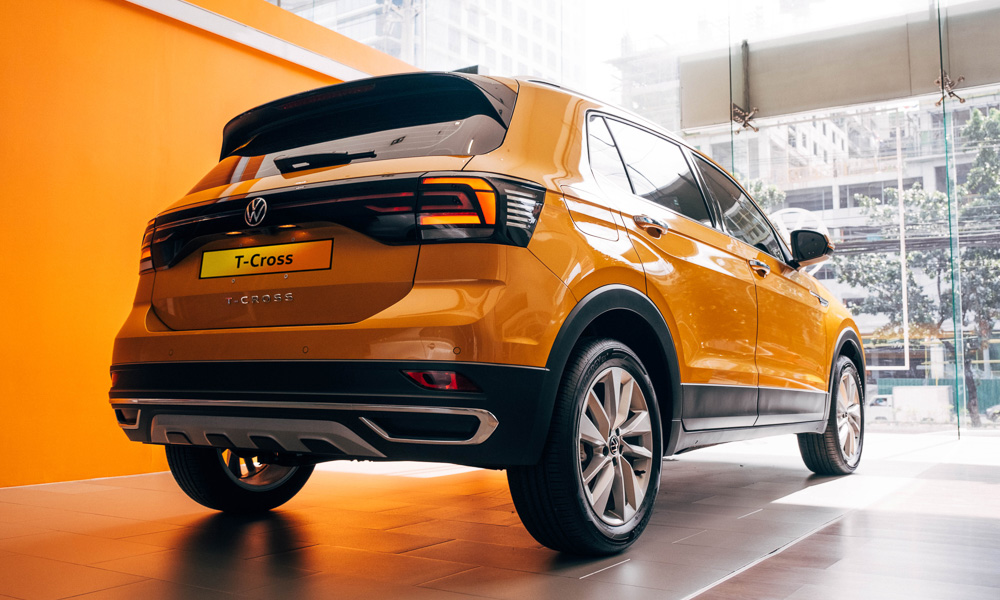 Don't let the T-Cross's compact dimensions fool you as it can carry its fair share of cargo. The rear cargo area holds 329L with the rear seat backs up, but fold them down and you get a whopping 1,319L. Practical storage compartments and pockets placed throughout the cabin further increase its versatility. Roof rails allow you the option of further outfitting the T-Cross with cargo shells and bike racks.
Whether you're planning a long weekend hike, a trip to your favorite dive resort, or even a mega-grocery run, the T-Cross is up for the challenge. It's also packed with features like an available panoramic sunroof, cruise control, multiple USB ports, and one-touch up/down power windows.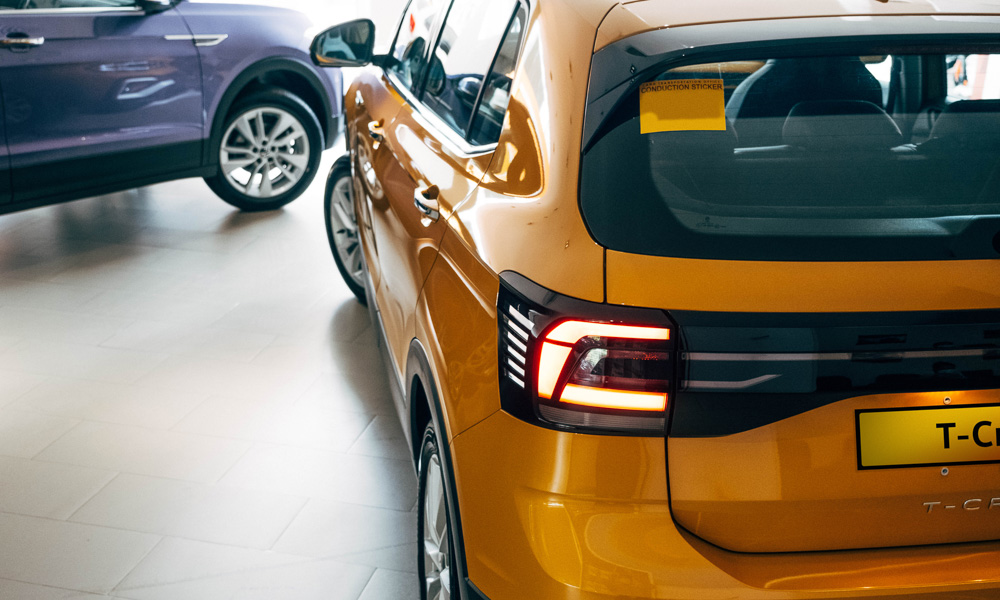 With all this attention to the fun factor and the versatility, Volkswagen did not undermine the importance of safety that goes along with it. On the SE, the driver and the front passenger are protected by front, side and curtain airbags.
Both variants benefit from traction control, ABS, Hill Hold Control, and Anti Slip Regulation. For convenience, Rear Parking Distance Control and a tire-pressure monitoring system are standard for both T-Cross grades, while the SE further adds a rear camera. So, in terms of a safe and secure ride, you are 100% sure that the T-Cross has got you.
With a periodic maintenance service of once a year or every 10,000 km (whichever comes first), one year of free 24/7 emergency roadside assistance, and warranty coverage of three years or 100,000 km (whichever comes first), the T-Cross is easily the practical choice for those looking to get the most out of their vehicle with the least possible cost.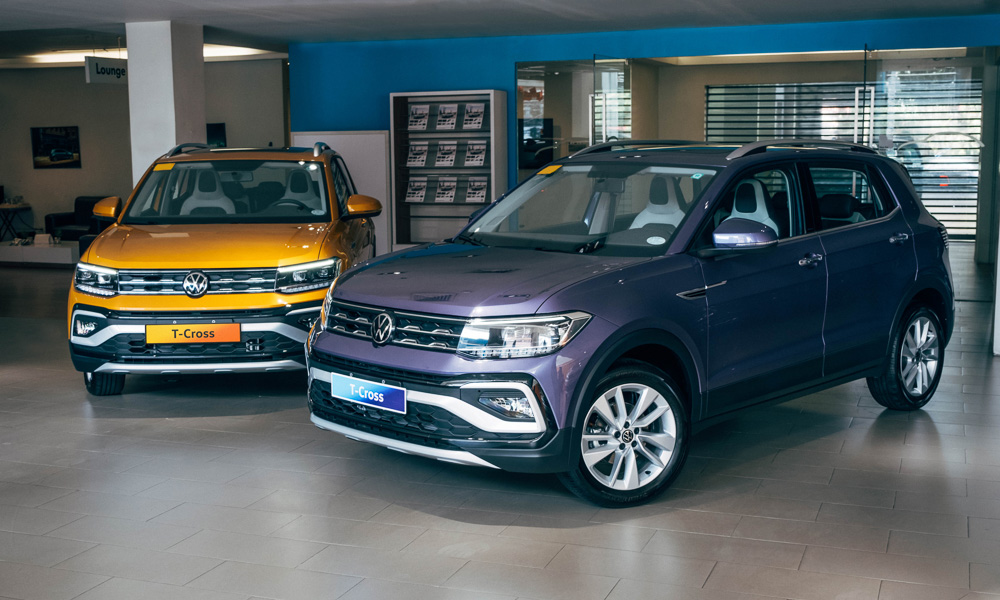 What sets the T-Cross apart is its undeniable sense of style and fun. Whichever color you choose, it is dressed to impress and ready for adventure.
The 2022 T-Cross SE variant, priced competitively at just P1,250,000, comes in Syringa Violet, Tribu Yellow, Romance Red, Polar White, and Chinchilla Gray—shades that will definitely set you apart from every other car on the road. The S variant also comes in the last two colors and is priced at P1,098,000.
Want to know more? Visit the automaker's website or check out its Facebook page or its Instagram account. Or better yet, head to your nearest Volkswagen dealer and schedule a test drive with the T-Cross.
You will love this crossover
This branded article was produced in partnership with Volkswagen Philippines.