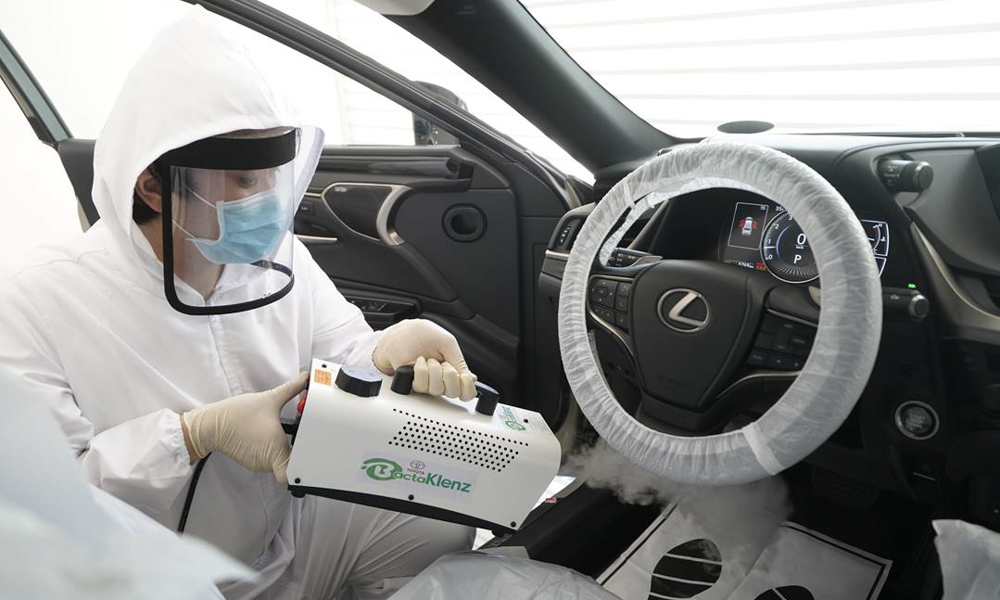 Who doesn't love seeing a clean car? From watching those viral "disaster detailing" videos on the Internet to giving your own ride a quick bath in the garage, it's always important to keep your vehicle's interior and exterior spotless (especially with the ongoing health crisis). But sometimes, even a thorough washing can miss some hard-to-reach areas, and not everyone has the time (or the budget) to get the job done by a professional.
Well, if you're a proud owner of a Lexus car, you can avail of the brand's ongoing sanitation promo at Lexus Manila until May 15.
Lexus's Bactaklenz treatment uses a fogging machine that emits a pine-scented vapor. Hard-to-reach places—like the air-conditioning system and tight crevices—are thoroughly disinfected, getting rid of common molds, fungi, viruses and bacteria. The entire process only takes 15 minutes, and the result lasts up to three months.
You might be saying: "I can get this cheaper somewhere else!" But if you choose to avail of this month's sanitation promo, you get a 20% discount on the Bactaklenz service, and another 20% off a bundle that includes a UV lamp and an air purifier to further help keep your vehicle sanitized (or a 10% discount if purchased separately).
If you wish to schedule a consultation with your service advisor, simply go to this site to book an appointment.