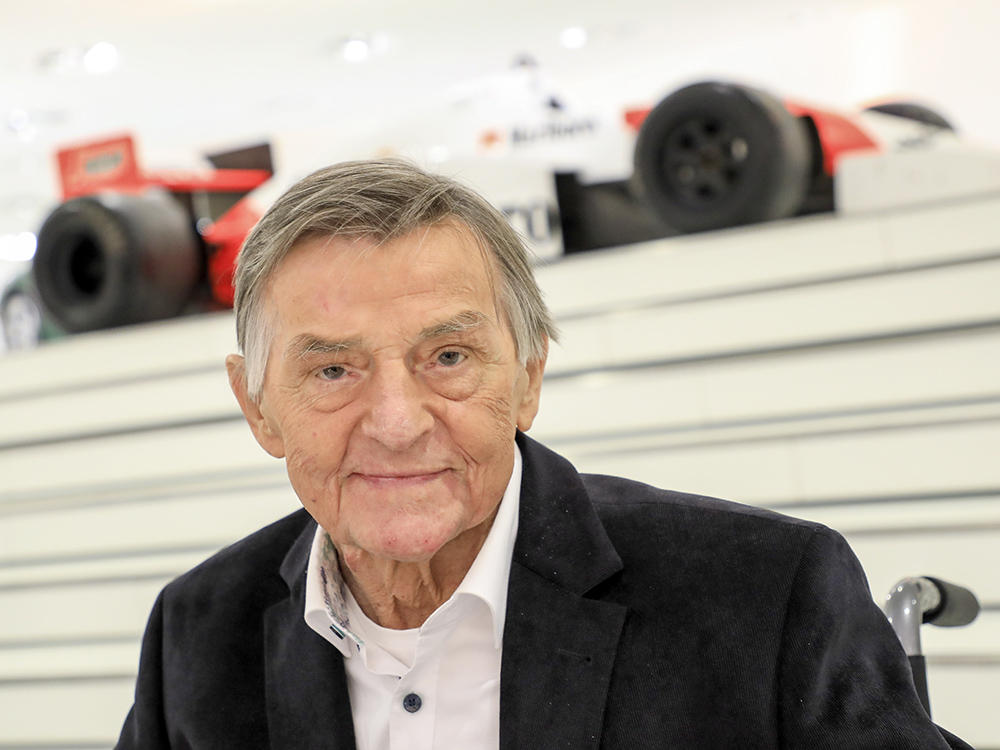 To many longtime Porsche fans, the death of Hans Mezger is a very sad moment indeed. But in a world awash with new money lapping up Porsche products as quickly as they are produced, Mezger is something of an enigma. Just who is this man?
Born in 1929 in Ottmarsheim, a small village near Ludwigsburg, a suburb of Stuttgart and the heartland of German automotive manufacturing (Mercedes-Benz, Bosch and Porsche are located nearby), Hans Mezger is the legend behind Porsche's many racing successes.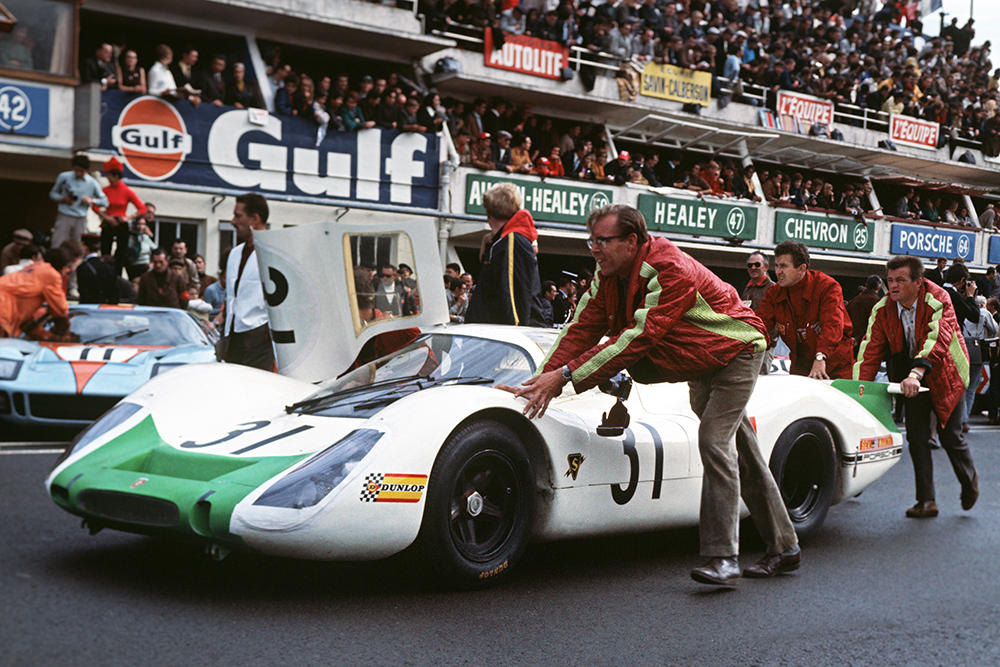 Mezger helped lead the company's racing exploits for three decades, having been inspired by a Porsche 356 he had used in his youth. This very car motivated him to apply at Porsche in 1956. Armed with a Mechanical Engineering degree from Stuttgart, Mezger initially joined the firm's Calculation Department. Thanks to him, Porsche has been the single most successful car manufacturer to compete at the 24 Hours of Le Mans, boasting 19 overall victories in the top category (not to mention numerous class wins in the famed event). Mezger played a crucial part in 16 of these wins.
Mezger's first big break came with the development of the Type 917, which utilized a tubular space-frame chassis that weighed only 42kg and was permanently pressurized with gas to detect leaks in the welded tubular super structure. The flat-12 normally aspirated air-cooled engine was also a Mezger creation. This car gave Porsche its first overall wins at Le Mans in 1970 and 1971, as well as massive success in CanAm racing in North America.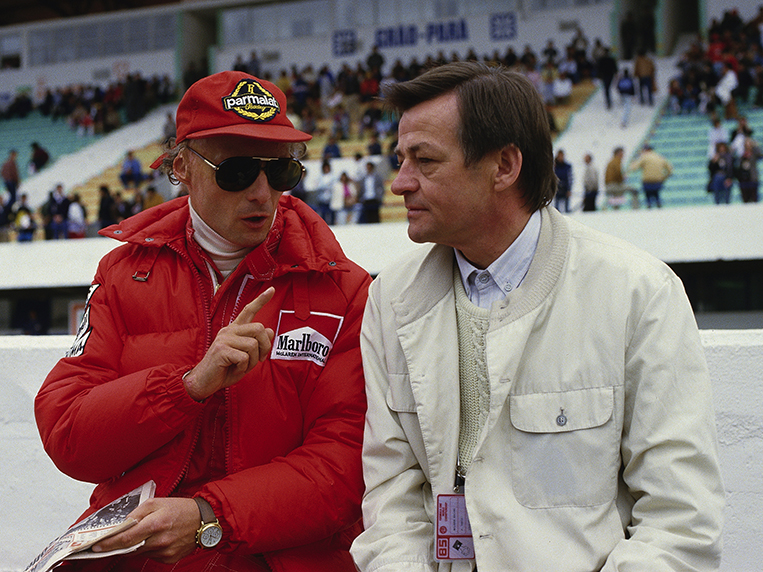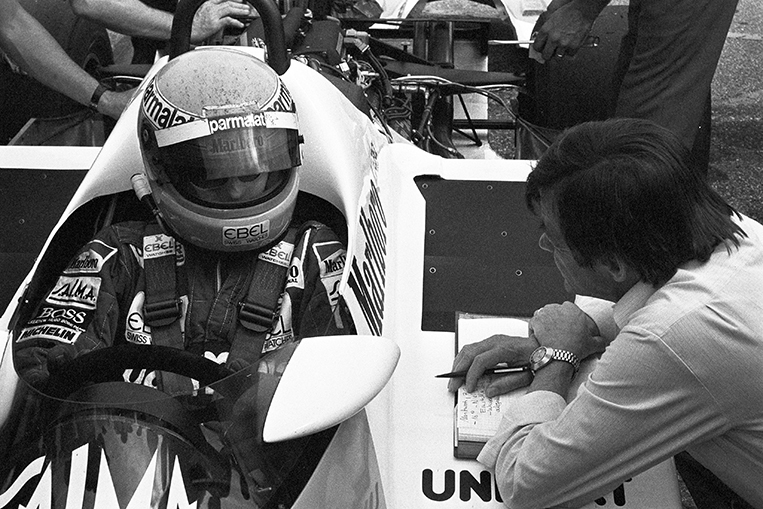 It would be a decade later, in 1981, when Hans Mezger spearheaded the most ambitious and memorable project in his life with Porsche: partnering with a little-known outfit from the UK headed by Ron Dennis, who was looking for an engine supplier for his McLaren Formula 1 team. Porsche was chosen by McLaren, and Mezger sprung into action: He developed a 1.5-liter turbocharged V6 engine with an 80° bank to keep the center of gravity low, producing 1,000hp. Niki Lauda won the F1 championship in 1984 with the McLaren-Porsche combo, and Alain Prost seized a pair of titles with the same tandem in 1985 and 1986. The engine, dubbed the TAG Turbo, would win a total of 25 races, plus two Formula 1 constructors' championships. It was a huge leap for both Mezger personally and Porsche corporately.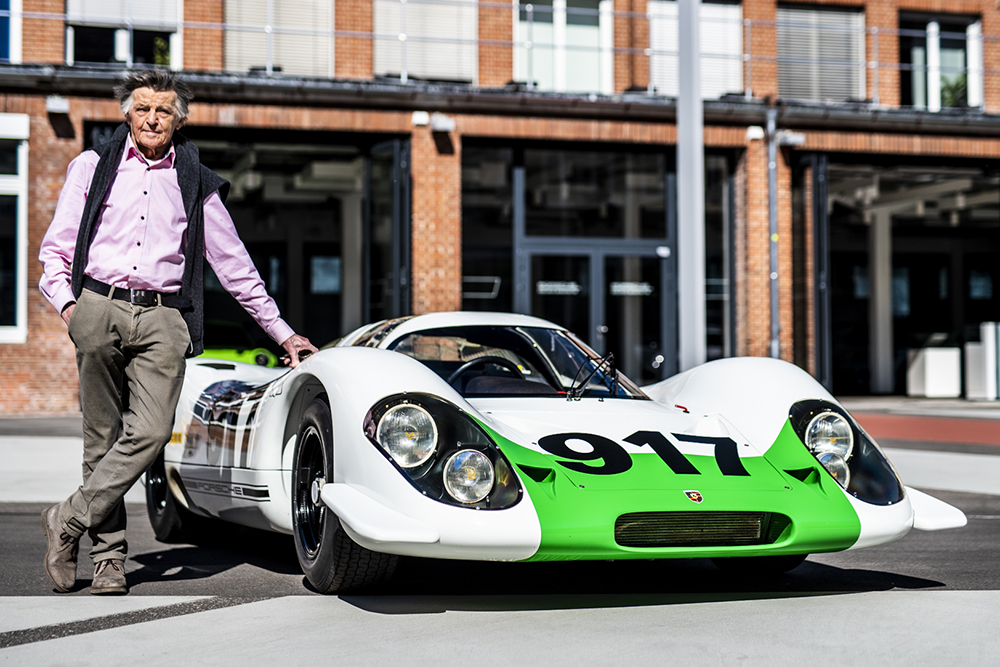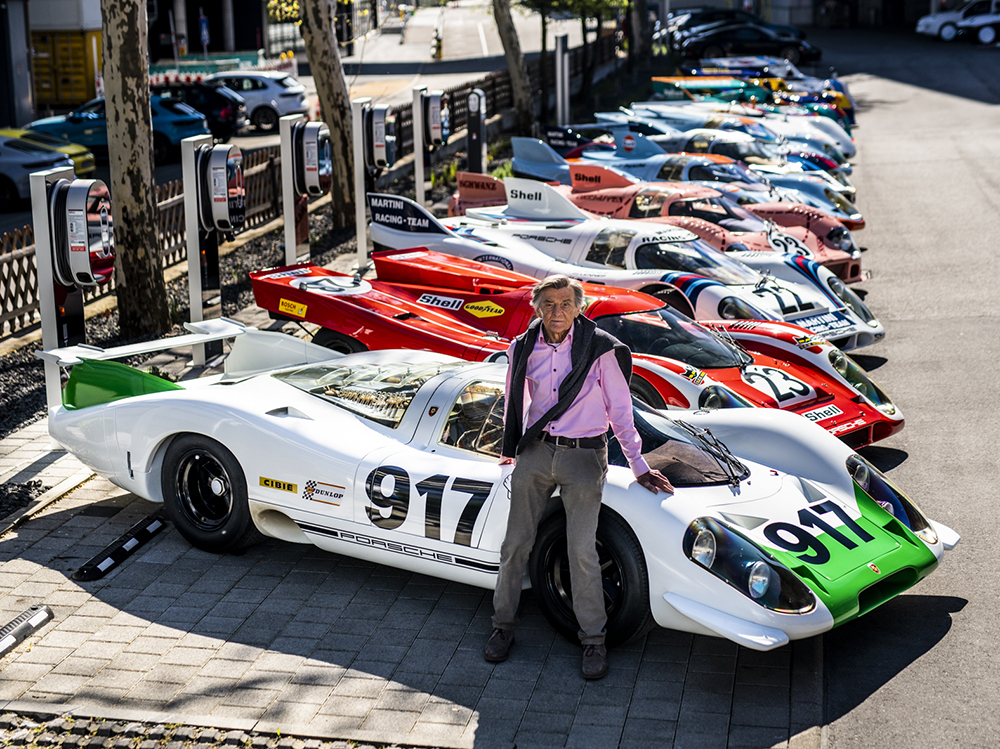 Knowledge gleaned from Formula 1 helped Porsche pioneer the widespread use of turbochargers in production cars, and production-based race cars for the future. In 1996, Porsche introduced the 911 GT1, featuring the front section of a 993-generation sports car, but with the rear directly linked to the older 956/962 Le Mans prototype race cars. It was the last Le Mans Group C sports car which Mezger also played an important role in developing. The GT1 would eventually win Le Mans in 1998, Porsche's 16th overall victory at the time.
Mezger's work would also later be used as a foundation for high-performance street versions of the 911, including the Turbo, the Turbo S, the GT3/GT2 and the RS.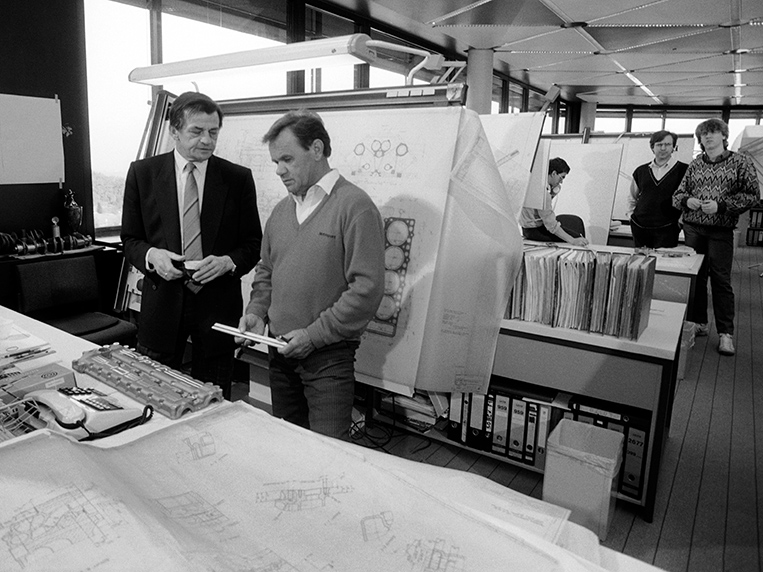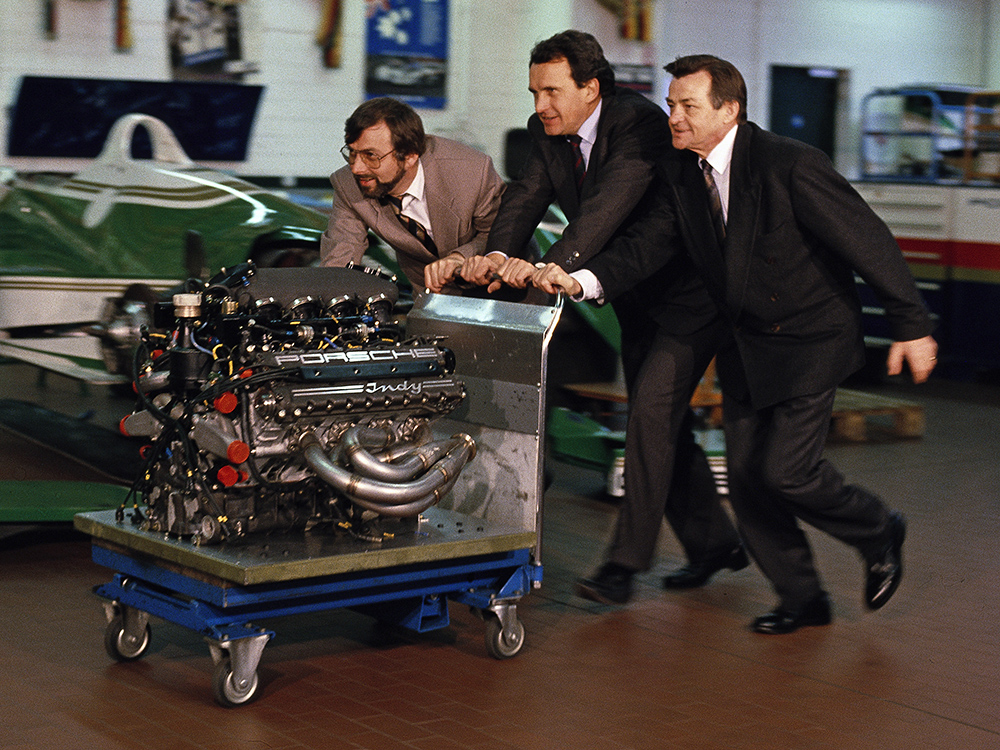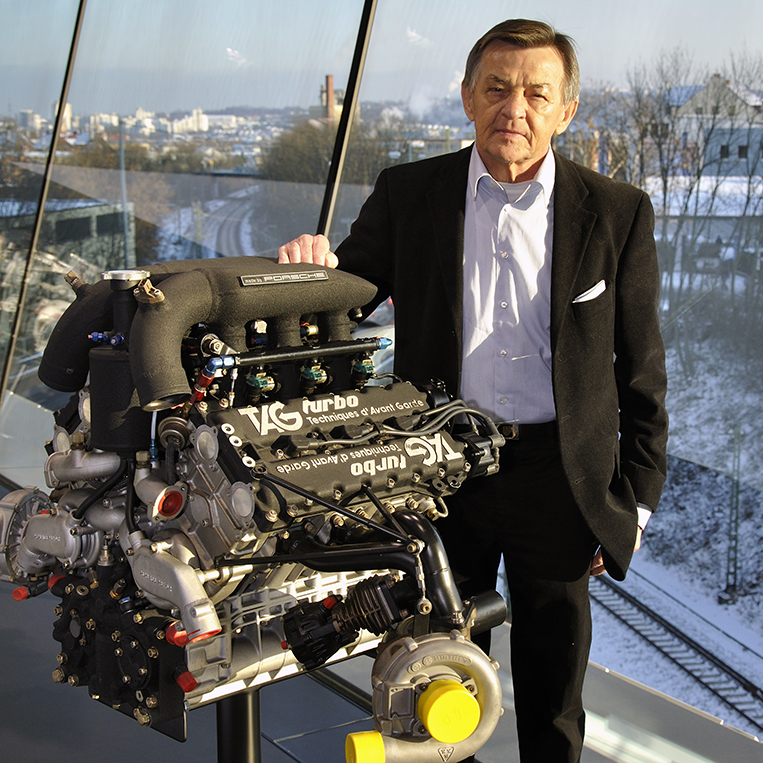 Mezger's real expertise was in engine development. Aside from the venerable flat-six engine he had designed for the Type 901 back in 1963, Mezger also helped design a then-new four-cylinder motor for Harley-Davidson, a nod to Mezger's riding past with a Lambretta that he used daily to go to university. He was also involved in various lesser-known racing engine projects outsourced to Porsche—from Group B rallying to IndyCar racing. And early on in his days at Porsche, he developed a complex formula for calculating valve lift and cam duration without the aid of computers.
The automotive world mourns the passing of Hans Mezger, a real legend and a real car guy. He will be deeply missed by all.