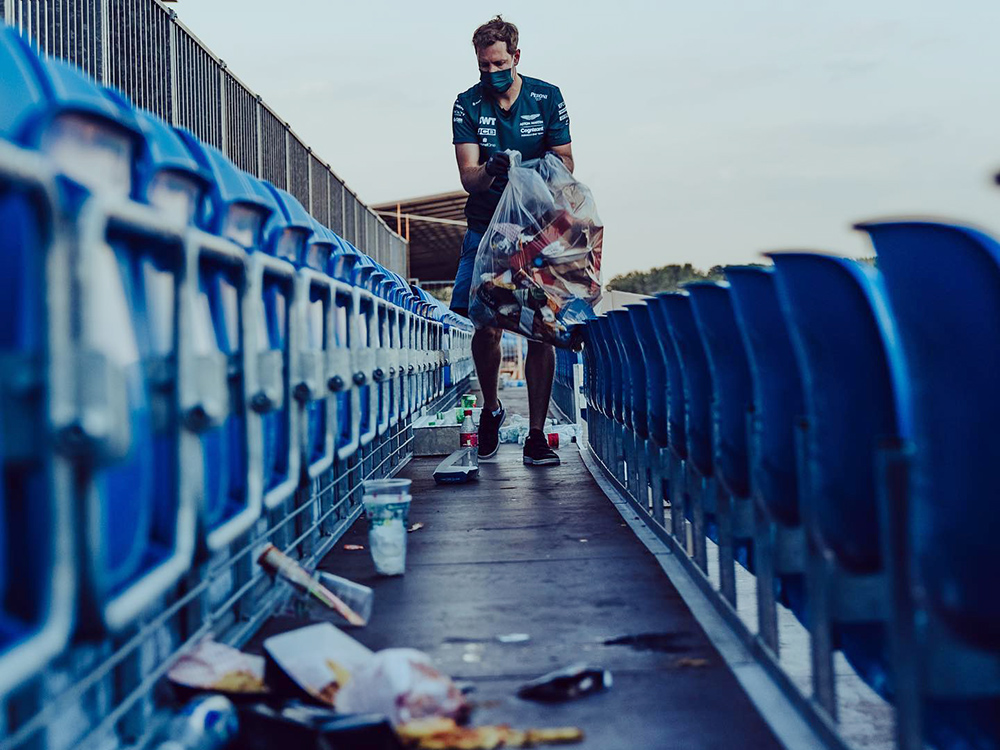 While Lewis Hamilton was celebrating his British Grand Prix victory yesterday, four-time Formula 1 champion Sebastian Vettel—who now drives for Aston Martin—was busy cleaning the stands at Silverstone Circuit. As in he was picking up the garbage left by the spectators. Yes, a popular and multimillionaire race car driver did janitorial work after having failed to finish the race that will now be known as the leg in which championship leader Max Verstappen and Hamilton made contact in a much-debated incident.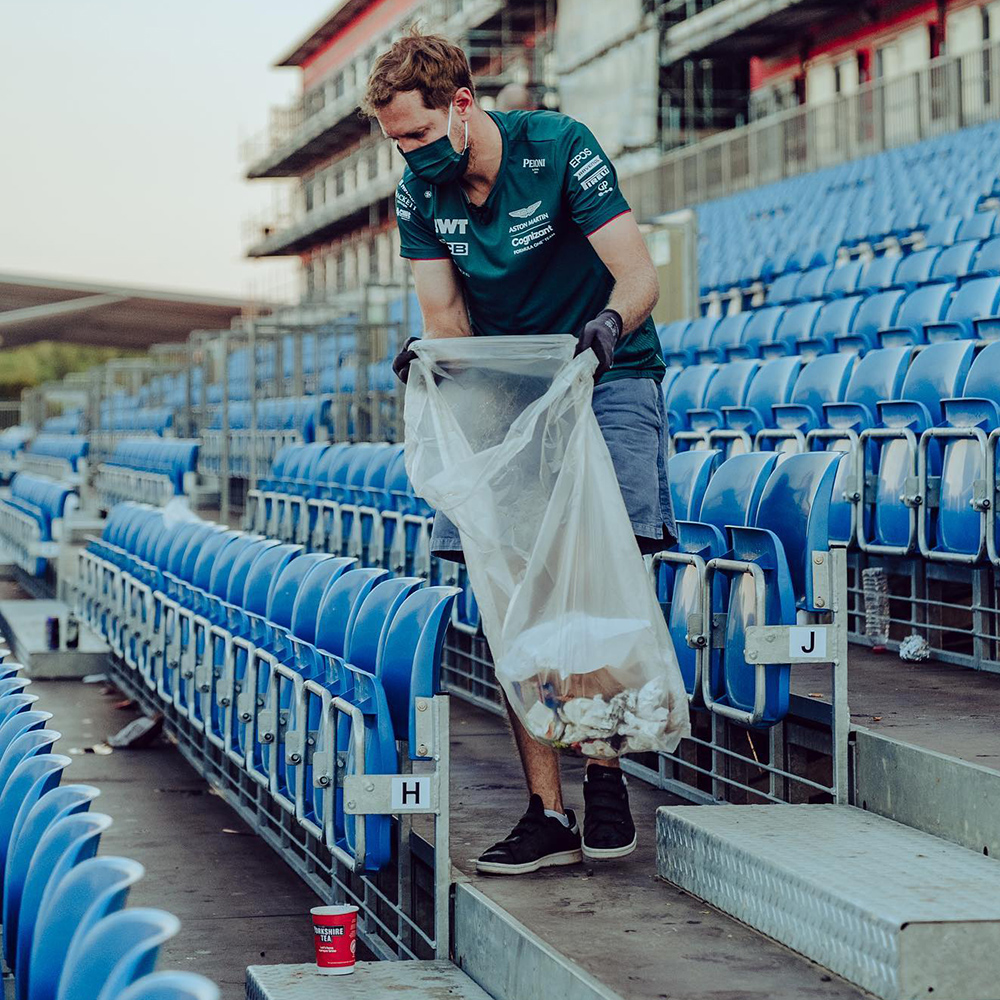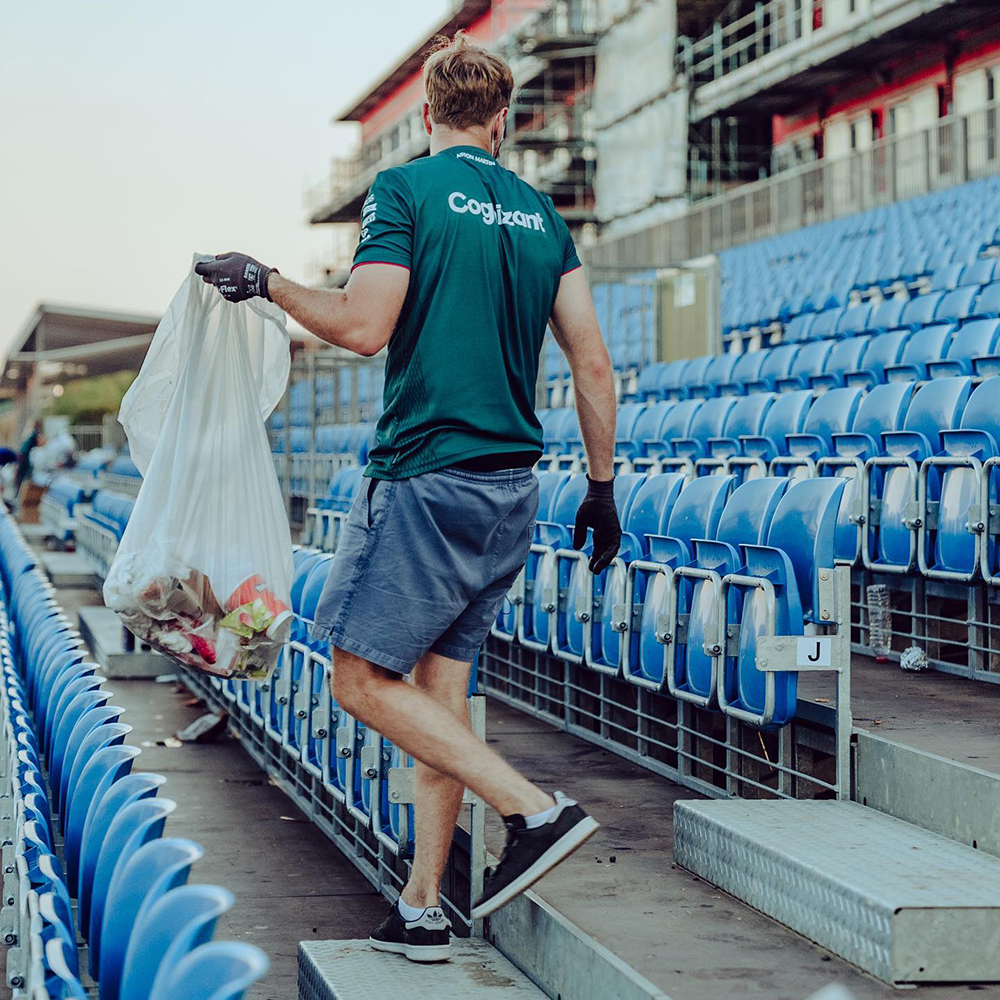 Now, I'm not really a Vettel fan. And I normally consider news like this as pure PR. But I admit I commend the man for even agreeing to do this. Who knows? Maybe the guy truly cares about the environment. If that is the case, I tip my hat off to him.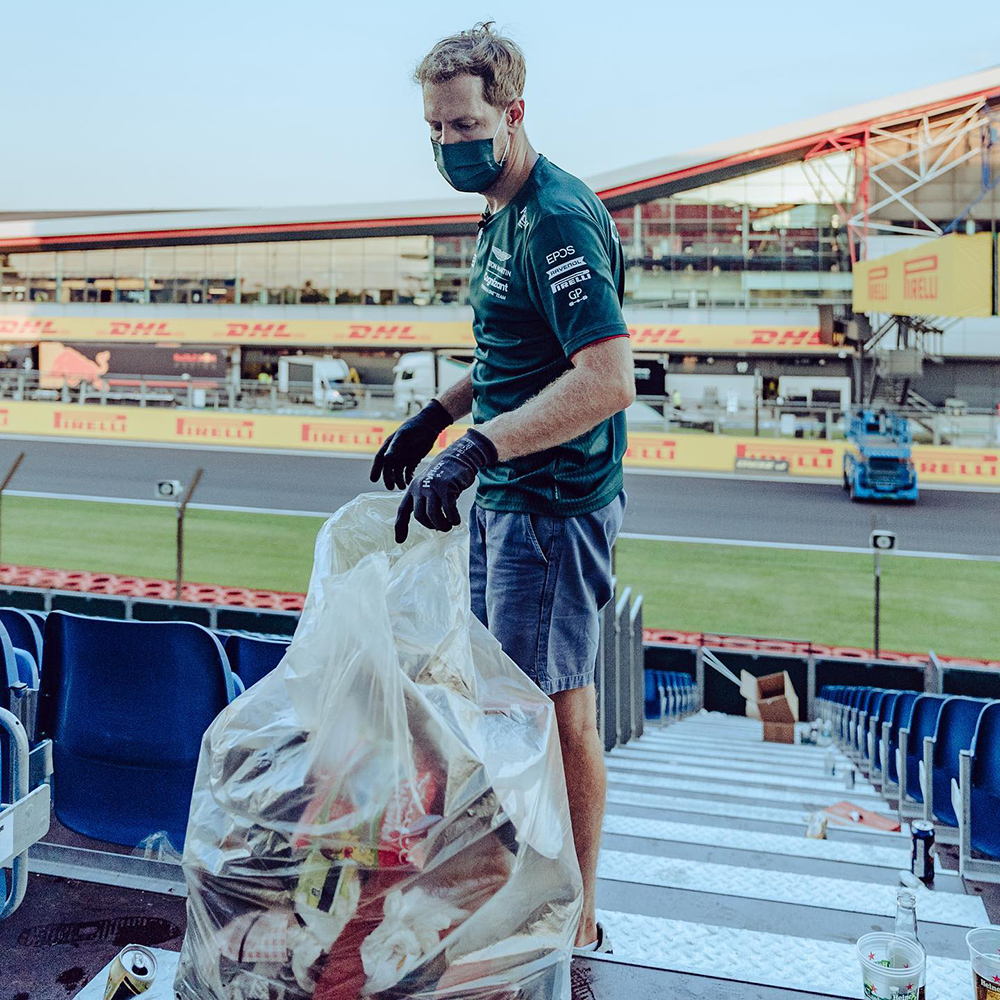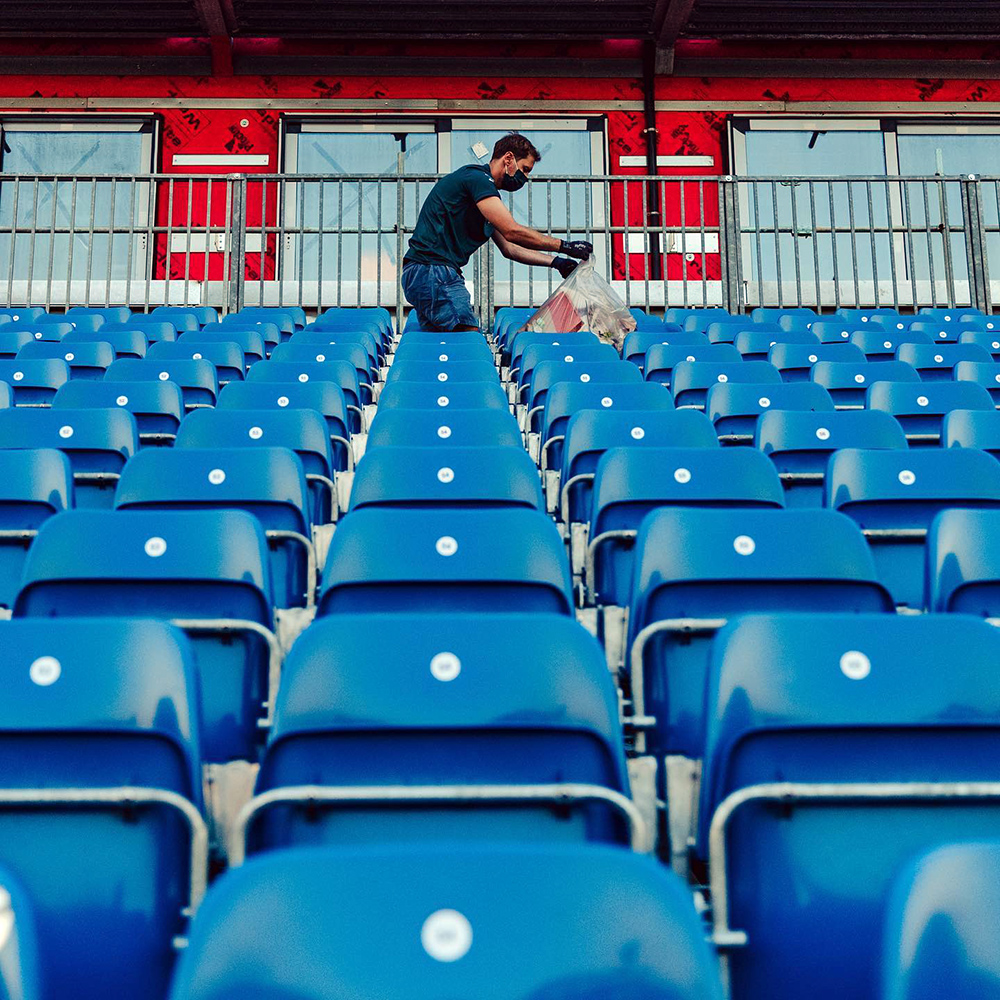 "Sunday evening at Silverstone," the caption said. "The British GP weekend is over. But for Seb, the race for the planet never ends."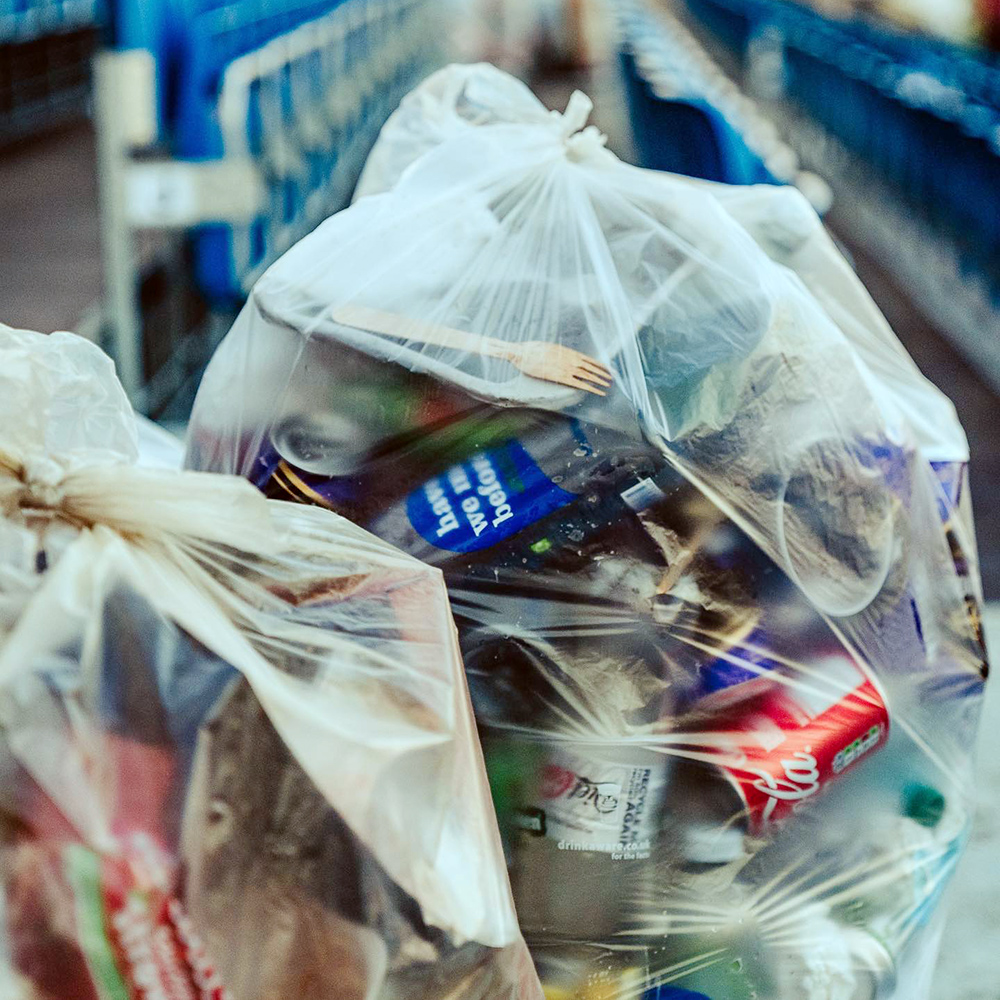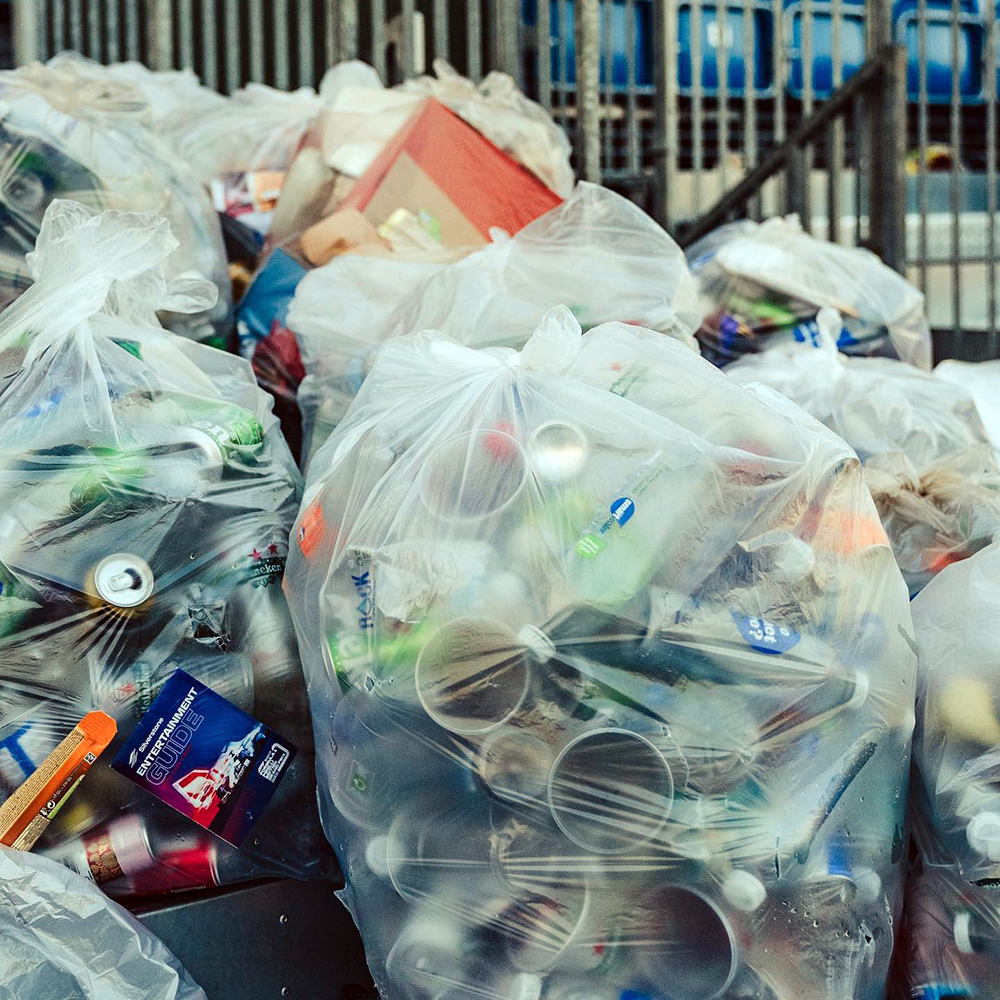 Gotta respect this. If nothing else, at least a celebrity driver is using his influence to encourage fans to look after the world they live in. So…stop leaving trash behind, will you?