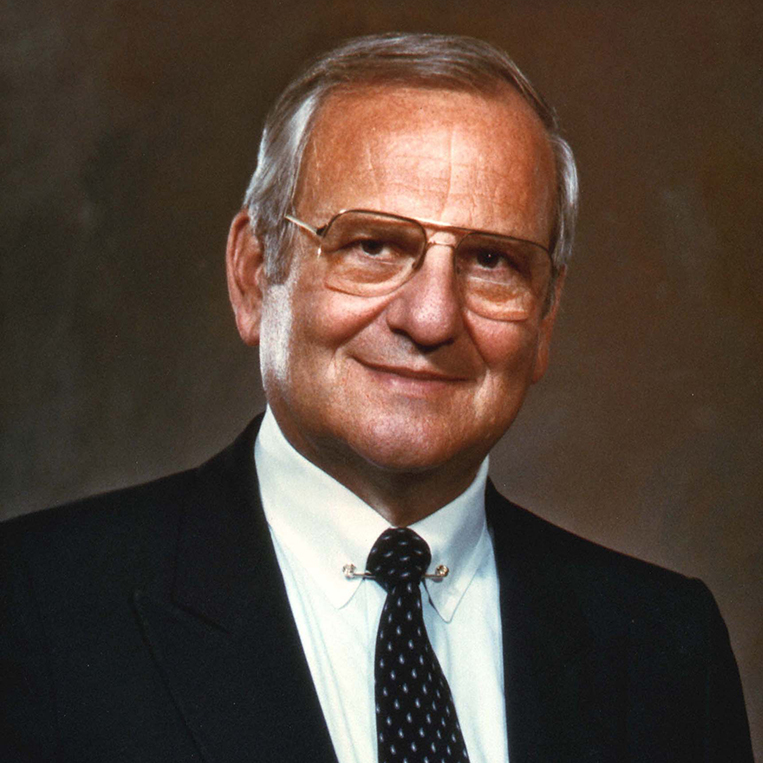 Those not very familiar with the history of Ford and Chrysler probably think that the only thing the two automakers share in common is the fact they're both American. However, one man will always remain associated with both companies: Lido Anthony "Lee" Iacocca, an iconic car industry executive who passed away yesterday, July 2, at the age of 94.
Iacocca's illustrious automotive career began when he joined the engineering department of Ford Motor Company in 1946. But it was in sales and marketing where he shone brightest, allowing him to climb the corporate ladder at the manufacturer's headquarters in Dearborn, Michigan. He eventually became Ford's president in 1970.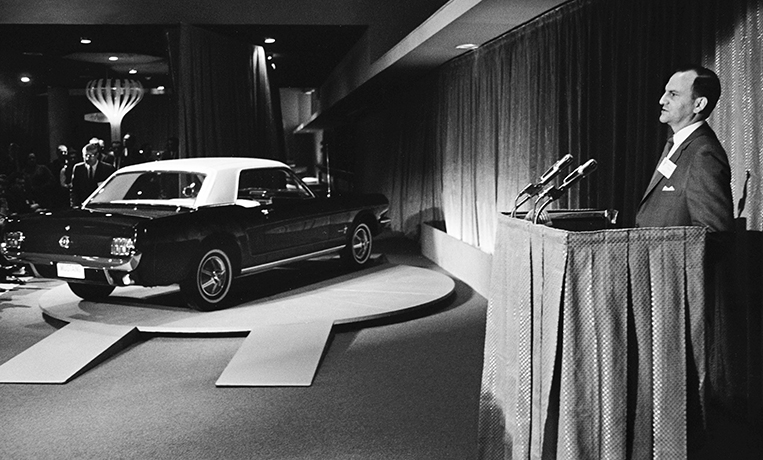 Interestingly, the two Ford automobiles most tied to Iacocca's name—the Mustang (1964) and the Pinto (1971)—represent the best and the worst that the Blue Oval brand had to offer. Despite being the company president and bringing in substantial revenue for Ford, Iacocca was terminated in 1978. Apparently, he and Henry Ford II didn't get along well and even clashed on occasion.
Shortly after his departure from Ford, Iacocca found himself inside Chrysler Corporation. His arrival there couldn't have come at a better time: The firm was on the verge of bankruptcy. Iacocca went to work and secured a federal loan amounting to $1.5 billion—the largest loan ever given by the US government to a private company at the time—which allowed Chrysler to restructure.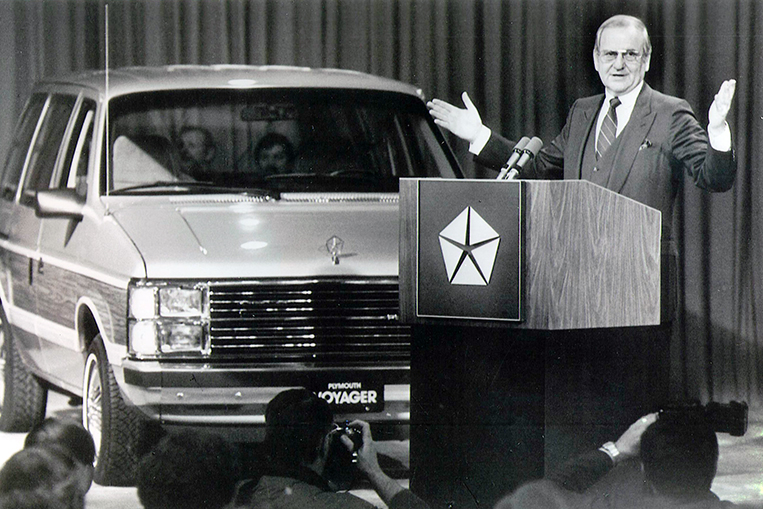 In 1983, Chrysler managed to pay its federal debt early after a profitable turnaround that began in 1981, and then made an all-time high of over $2.4 billion in revenue the following year.
During these early years with Chrysler, Iacocca introduced the K-car platform with the launch of the Dodge Aries and Plymouth Reliant compact vehicles in 1981, which became instant hits during the American recession from 1980 to 1982. He would later introduce the minivan in 1983, and it went on to become one of America's best-selling vehicles for the next 25 years. Iacocca also led Chrysler in acquiring AMC (and, by extension, Jeep) in 1987.
Lee became a national sensation for reviving Chrysler. Even the former US President Ronald Reagan sought his assistance in raising funds for the restoration of Ellis Island and the Statue of Liberty. His celebrity status was cemented by his books Iacocca: An Autobiography (1984) and Talking Straight (1988). He also made a cameo appearance on the popular TV show Miami Vice.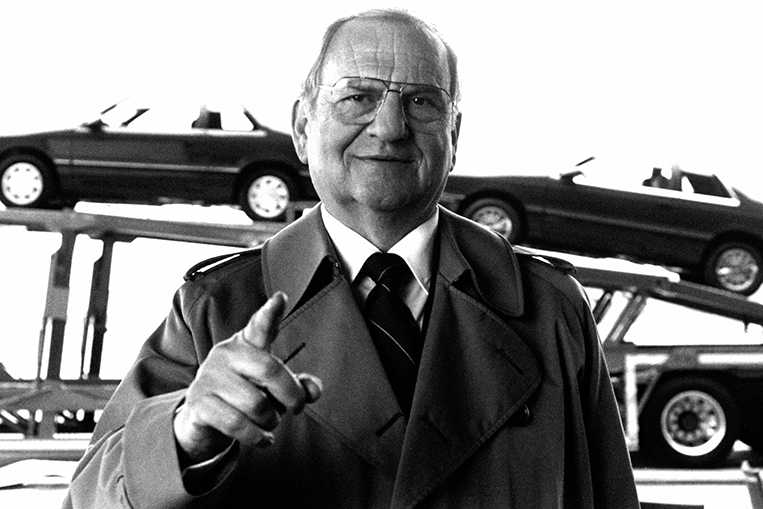 Though Iacocca retired in 1992, the spirit of philanthropy continued to burn within as he established his own charitable foundation, which supports diabetes research to this day. Much later in life, in 2005, he appeared in Chrysler ads alongside Snoop Dogg, of all people. And even as he continued to champion the American automotive industry in his old age, Iacocca was still able to author an intriguing book in 2007, titled Where Have All The Leaders Gone?
They say that if you can sell snow to an Eskimo, you are a true salesman. Well, Lee Iacocca was the very best of all true salesmen. A genuine visionary and a remarkable leader, he will always be remembered in the highest esteem.