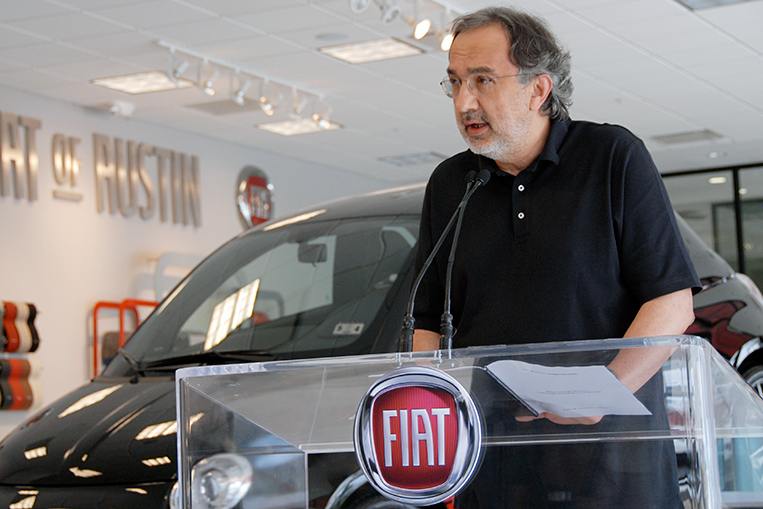 The Italian corporate executive Sergio Marchionne has passed away, according to an official statement released by Fiat Chrysler Automobiles, where he was CEO when he took a medical leave of absence earlier this month to undergo shoulder surgery. Unfortunately, said surgery resulted in complications that sent the FCA boss into a coma and ultimately proved fatal. Marchionne, 66, was also chairman and CEO at Ferrari when he became seriously ill.
Last weekend, both FCA and Ferrari announced new CEOs to take the place of Marchionne: Jeep head Mike Manley for FCA and Philip Morris International chairman Louis C. Camilleri for Ferrari.
Marchionne, who had actually come from outside the automotive industry, was appointed CEO of Fiat in 2004 (a decade before the company's merger with Chrysler) and then concurrently of Ferrari in 2016 (two years after he had replaced Luca di Montezemolo as the iconic brand's chairman). Marchionne was widely credited with having saved both Fiat and Chrysler from completely folding.
FCA (and now also Ferrari) chairman John Elkann issued the following statement following his colleague's untimely death: "Unfortunately, what we feared has come to pass. Sergio Marchionne, man and friend, is gone. I believe that the best way to honor his memory is to build on the legacy he left us, continuing to develop the human values of responsibility and openness of which he was the most ardent champion."
Below, we pay tribute to the well-regarded chief executive with photographs taken during his time at Fiat Chrysler Automobiles and Ferrari. May his soul rest in peace.