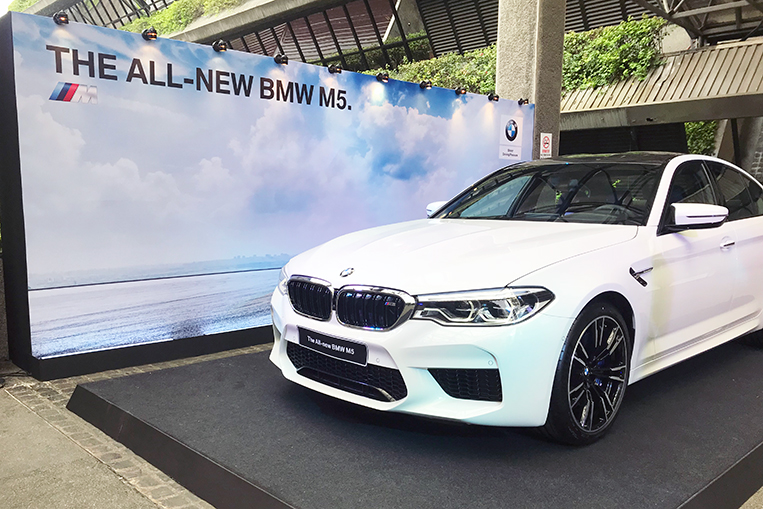 This was supposed to be a strictly automotive story—about the arrival of the all-new BMW M5 in our market, to be exact. At least the invitation that I got said so, although I did get the feeling it wouldn't be. For one, the launch venue, as indicated in the e-mail I received, was the San Miguel Corporation head office. For another, the schedule was Sunday, 7am. I mean, who launches a high-performance automobile at the headquarters of a food-and-beverage firm during the one time of the week the prospective buyers are still tucked snugly in their comforters?
Nope, sorry, BMW peeps in Munich. I don't care how great your car is, but this launch event wasn't really about your tour de force of a sedan. This was about one man calling all the shots—the man most of the moneyed guests woke up at 5:30am on a rainy Sunday morning for. Yes, the same man who is now making me file a BMW M5 story in the Humans section instead of the usual Cars category.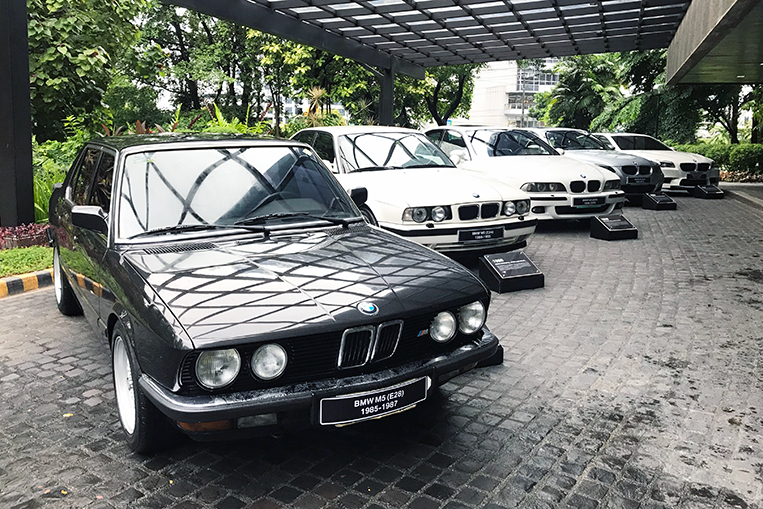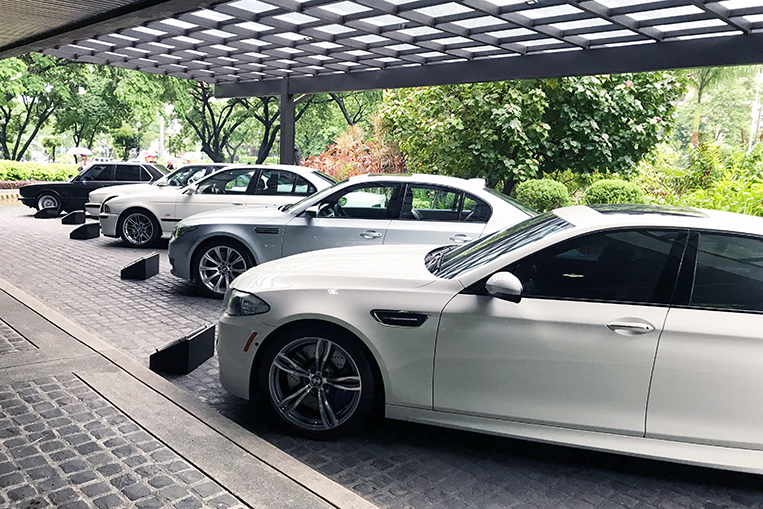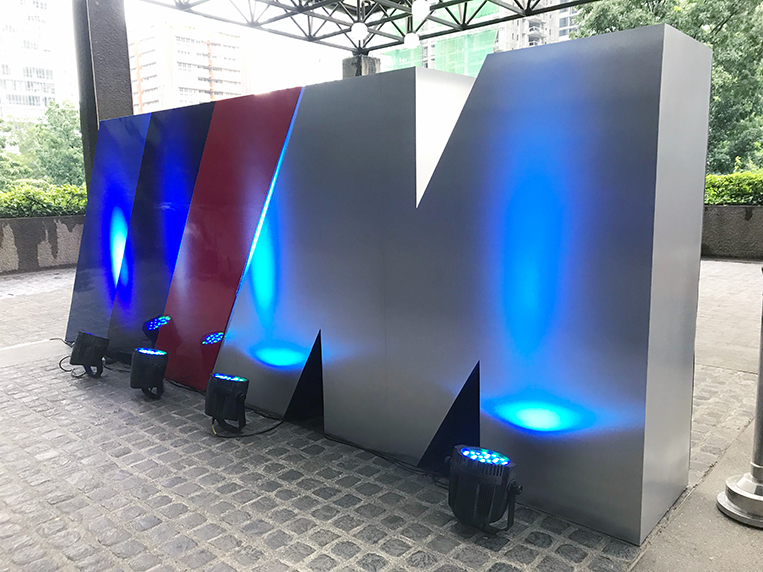 To be fair, there was commendable effort on the part of the interestingly renamed SMC Asia Car Distributors Corporation—the authorized BMW importer and seller in the Philippines—to make this look like a car event. They had put up prominent BMW flags in the parking lot of the SMC compound, all claiming that the new M5 was the star of the show. They had neatly arranged all the past-generation M5 models in the driveway. And they had erected an imposing M logo to greet attendees and thrill their inner petrolhead.
But nah, the spotlight belonged to this dude…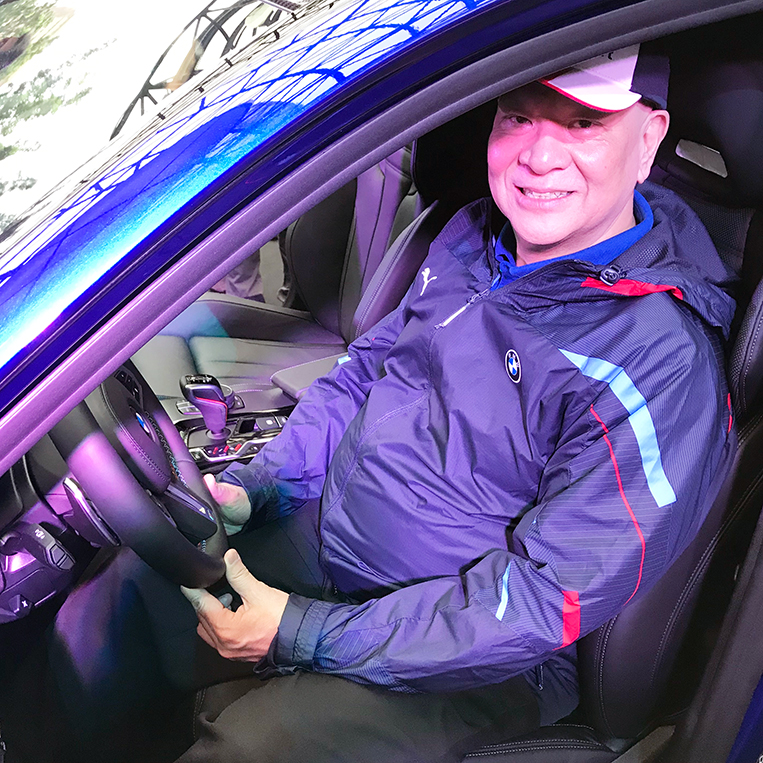 That's Ramon S. Ang. I don't even know why I have to spell out his name. In the first place, if you're reading a motoring website, you already know this guy as the ultimate Pinoy car nut who had famously gone from running a small garage shop to controlling one of the country's biggest and most aggressive businesses. Last year, he officially acquired the local BMW distributorship from Palawan Governor Jose Alvarez, and promptly stamped "SMC" on the company's legal documents—presumably to erase any doubts that the German auto brand was now under his wing.
The Philippine introduction of the F90 M5, if we're being honest, was Ang's true coronation ceremony as BMW's kingpin in our territory. Sure, he had been the big boss since July last year, but the necessary transition period meant that key officers employed by the previous owner still held much sway in the organization. Last July 1st, Ang's personally handpicked shopkeeper, Adrian Spencer Yu, formally took over the reins of SMCACDC as president. Yu had been poached from Lexus Manila, where he had served as sales director and where he had sold a number of luxury vehicles to RSA (the popular acronym everyone knows Ang by).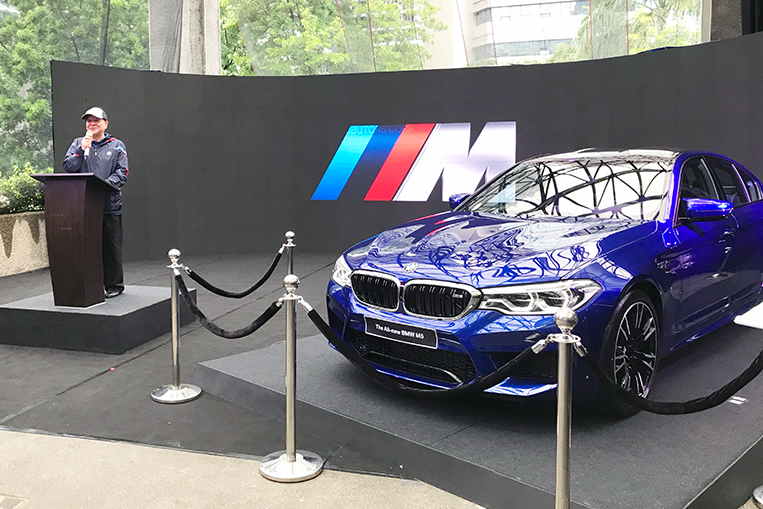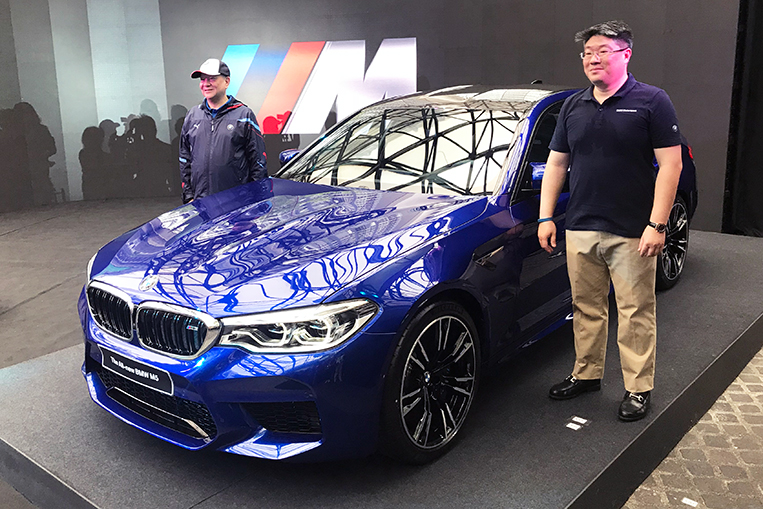 When RSA finally took the podium after everyone had partaken of the tasty Filipino breakfast, the place erupted in cheers. There was no mistaking the real reason for the all-out support of the Supercar Club, a group of wealthy car enthusiasts whose Italian steeds in the parking area were probably worried that their track-day duties could soon be usurped by a German sports sedan.
Now, trust me when I say I have seen all kinds of car launches; all of them always include a speech by the distributor's top executive that no one really pays attention to. But as soon as Ramon S. Ang started reciting his spiel through the microphone, everyone stopped chatting to focus on the speaker. The Marina Bay Blue M5 up front was handsome, for sure, but all eyes were glued to RSA, a known Porsche lover before taking on the BMW business.
In his speech, Ang was quick to acknowledge his "kumpadre," Autoplus Sportzentrium owner Carlos Gono, who was responsible for bringing many of the car-crazy guests. Which offered a peek into the kind of friendship dynamic Ang maintained: He is loyal to his friends, and his friends are loyal to him. It's the kind of dynamic that made even the president of a Mercedes-Benz dealership willingly lend his classic M5 cars for this BMW affair. Of course, RSA gave this man (Rene Nuñez) a special shout-out, too.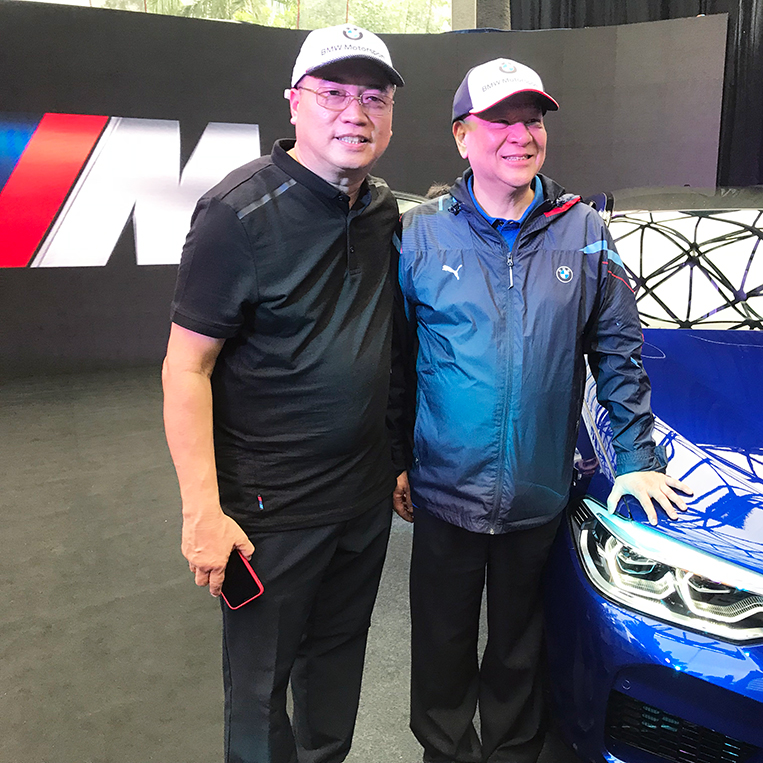 Only a person of Ang's stature could tell supercar owners that a BMW sedan is faster than their Ferraris and Lamborghinis, and actually get away with it. Only someone with his charisma could stand next to a brand-new M5 in a room full of car freaks, and said car freaks would rather take selfies with him. Only an individual with his reputation could send grown men—starstruck motoring journalists included—lining up for a minute of his time. I used my turn to ask one question.
What's your favorite BMW model of all?
"The M6. The 6-Series, to me, is the best all-around BMW car."
An SMCACDC officer would later confirm to me that RSA had indeed recently gotten two units of the M6—one for him and one for SMC chairman Danding Cojuangco. Like I said, Ang is a very loyal man.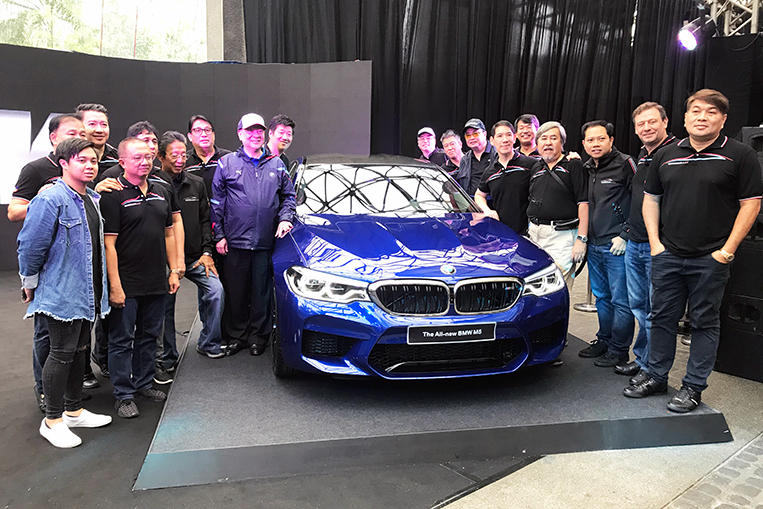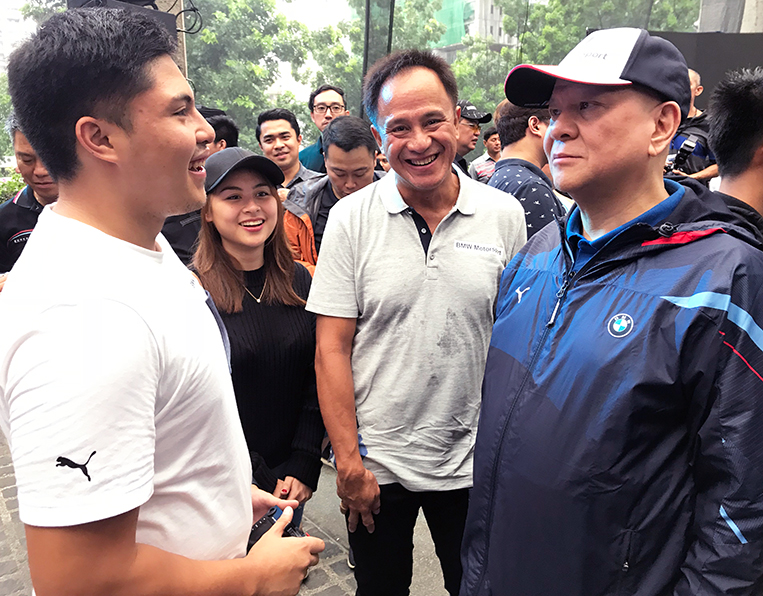 Oh, yeah…the M5. This sixth-generation model is equipped with a 4.4-liter twin-turbo V8 engine that pumps out 600hp and 750Nm, and an eight-speed automatic transmission (a stick shift is no longer an option). For the first time in the car's history, the all-new M5 is now all-wheel-drive, ensuring you'll have a better chance of coping with all that power on the racetrack. The price? A whopping P14,790,000.
Yes, Ramon S. Ang has just reduced the BMW M5 to a footnote.