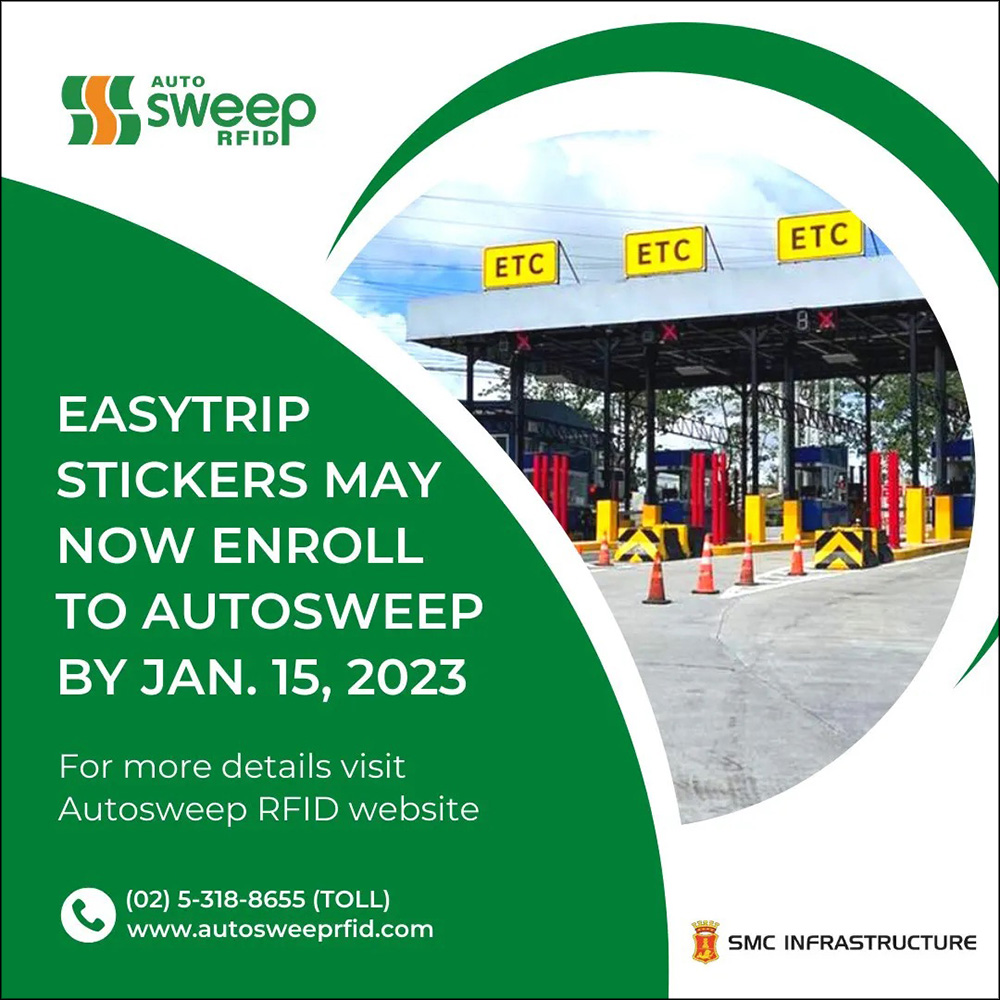 Starting next year, January 15, 2023, motorists can now finally use their Easytrip RFID tags on existing SMC Tollways such as SLEX, STAR, Skyway, NAIAX, and TPLEX, bringing the whole country a huge step forward toward toll interoperability as Autosweep tags have been able to work with Easytrip readers in the past, but not the other way around.
But there is a catch, and you will need to get new Neology-brand Easytrip stickers (if you haven't been using them already).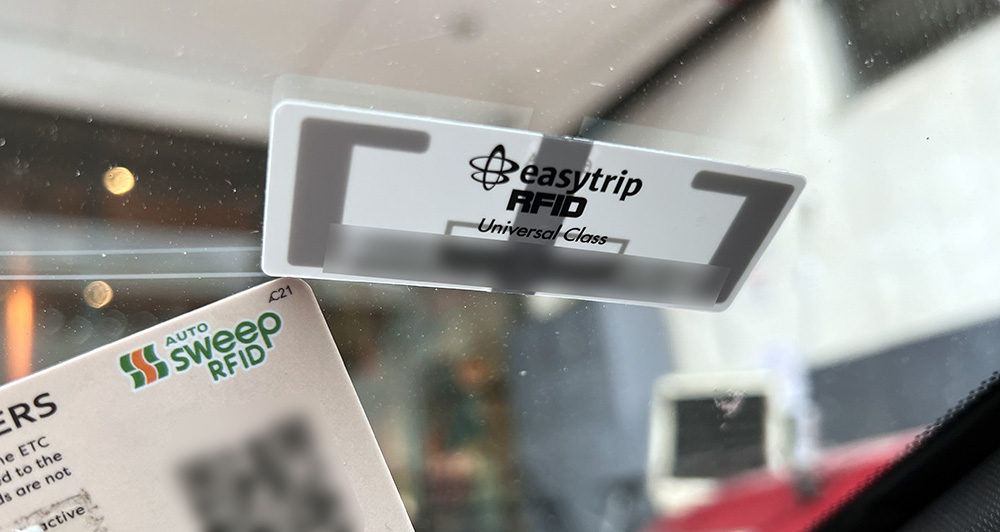 Customers will then have to download and fill out the Autosweep application form at this website and submit it along with a photocopy of a valid government or company-issued ID at any Autosweep Customer Service Center or kiosk.
Once you do, you must take note that you will still need to maintain two separate wallets—one for Easytrip and one for Autosweep.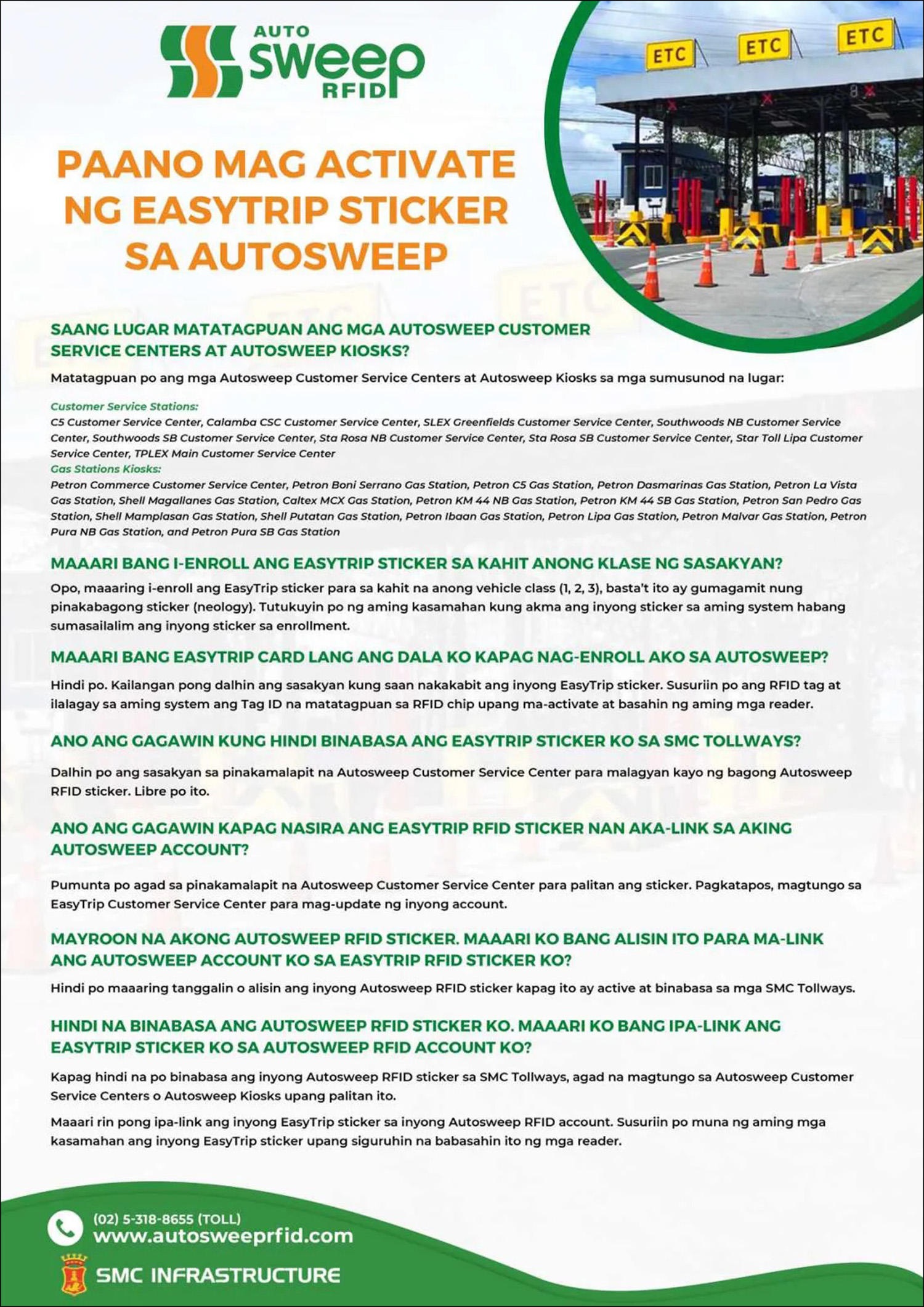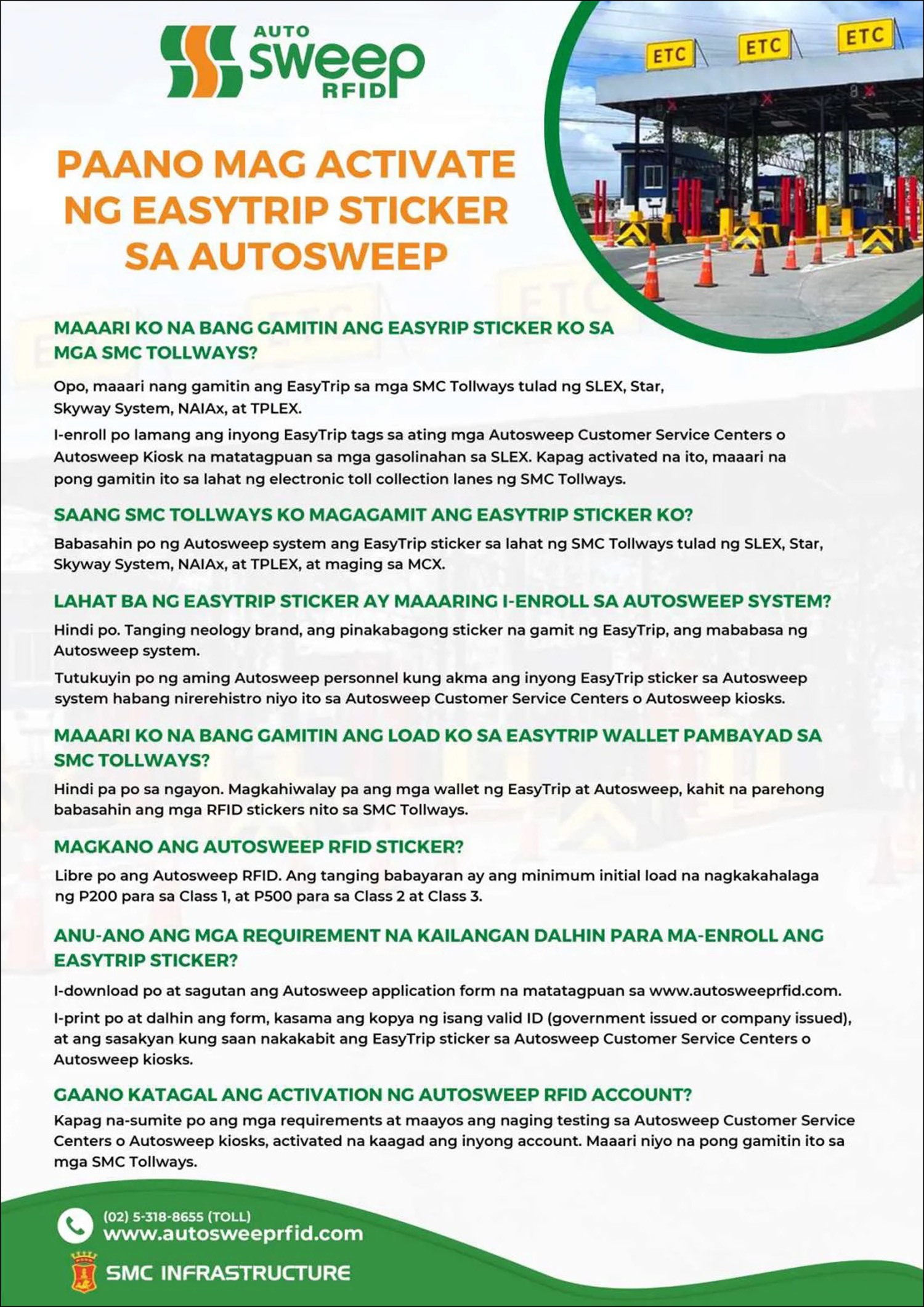 These instructions also imply that you will need to register for a brand-new account (as there is nothing about migrating your current account), so it might be best to use up as much load as possible before doing this.