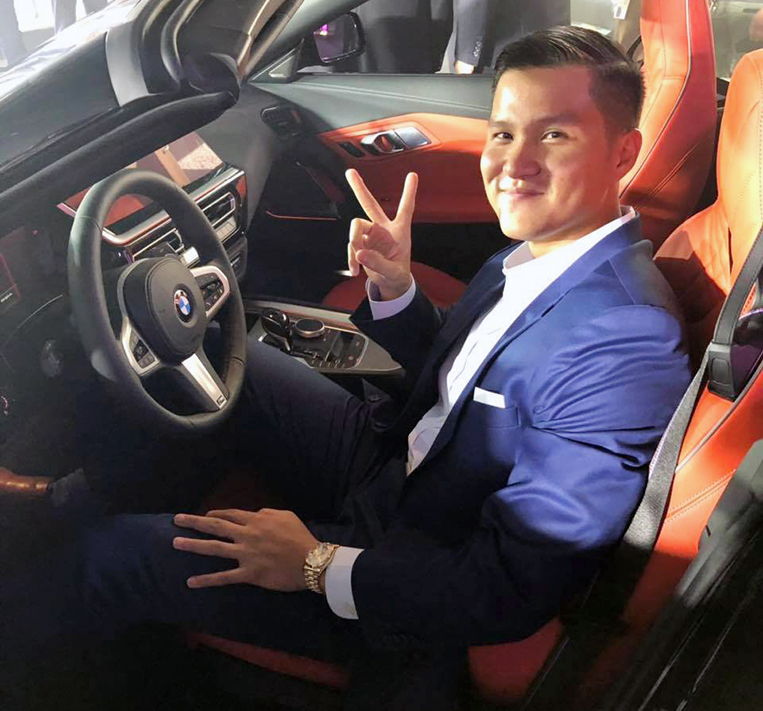 We've received sad news that the 26-year-old son of Ramon S. Ang, RSA Motors chief finance officer Jose Maria "Jomar" Ang, passed away last Saturday, April 11th. He was 26. Those who knew him will recall that he was rushed to the hospital back in January under unverified circumstances. Below is the statement sent to us by SMC Asia Car Distributors Corporation (BMW distributor in the Philippines), attributed to Ramon and Tessie Ang:
Our beloved son Jomar passed away peacefully on Saturday, April 11, 2020. It has been a painful experience, but we have been comforted by the expressions of love and sympathy sent to us in so many ways.
We appreciate all the kind thoughts and prayers. Thank you for being with us during this difficult time.
While we know that many of you who kept him in your thoughts would have wanted to attend his funeral, we decided it was best to have a private service to celebrate his life on Easter Sunday.
Jomar was a dutiful, loving and kindhearted son and brother, and a loyal and dedicated friend to many. He was a source of great joy to us, and we are truly blessed to have had his love and presence in our lives. We know in our hearts that he is in a much better place now.
We first met Jomar in June 2018 when he attended the press conference announcing the management change at SMCACDC. We even mistook him for a young college intern—he was good-looking and could pass for a teenager—because it was he who welcomed and showed us to our seat. He was extremely respectful and totally unassuming.
The last time we saw him was during the launch event for the Z4 and the 3-Series in June last year. That was where we took the photograph you see above. He had been chatting with us about the Z4 just before he walked up to the front to deliver a short message. We swear he could have been a cool drinking buddy.
Jomar was such a nice person that those he got to work with during his brief stint at BMW have only fond memories of him. From former BMW Philippines president Maricar Parco: "I will always remember him for his humility. He never imposed himself on people. He took the back seat during meetings, and he followed company rules like everyone else—no ifs, no buts. He was very respectful. He greeted everyone with a Mr./Ms. or Sir/Ma'am, and said  'opo' all the time. He was very eager to learn and would regularly ask questions. And he took time to carefully study the tasks assigned to him. He also loved animals. We shared photos of our dogs. He would even count the stray cats in the dealership. In fact, he even got them food, so the guards were worried the cats might not go back to the ordinary food they had been fed. Most of all, Jomar had an infectious smile, and he matched it with his 'good morning' greeting and double thumbs-up."
Rest in peace, Jomar. You're a loss not only to your family but also to the local car industry. Thank you for treating journalists with utmost courtesy and making us feel like we were important partners of your business. Salute.