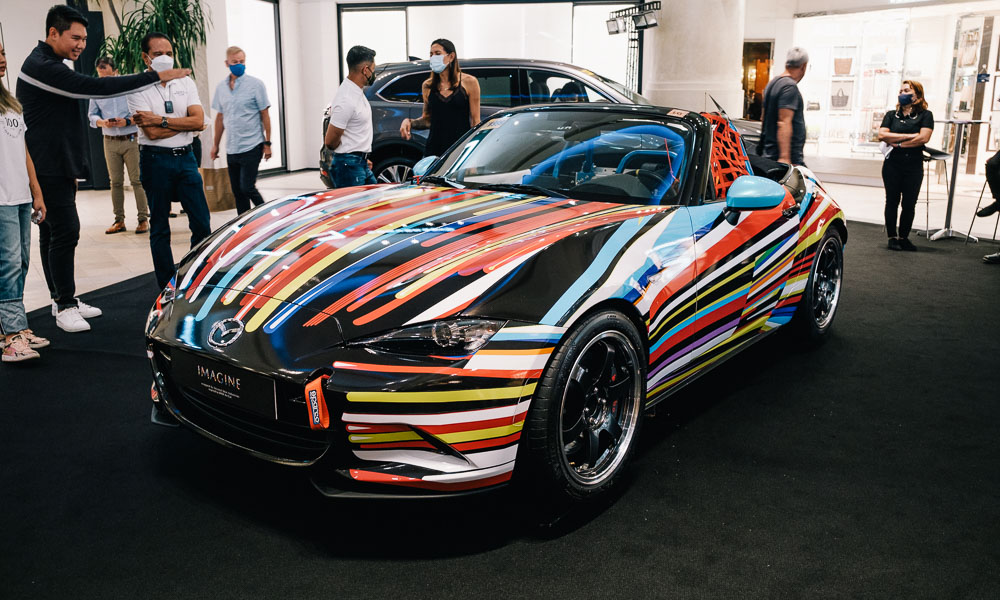 If you drop by the South Wing of the Power Plant Mall any time until July 31 and visit Mazda Philippines' "Premium Experience" display, you'll see an eye-catching, colorful MX-5 flanked by the recently released CX-5 Turbo and the CX-9 AWD Signature.
Now, most of you might think that this is just a one-off wrap made for the exhibit, only to be taken off and never seen again.
Well, no. Actually, you'll see this exact car participate in this year's 12-Hour Bonifacio Cup Endurance Race in November, with Angie King, Gaby Dela Merced, Tyson Sy, and Windy Imperial behind the wheel.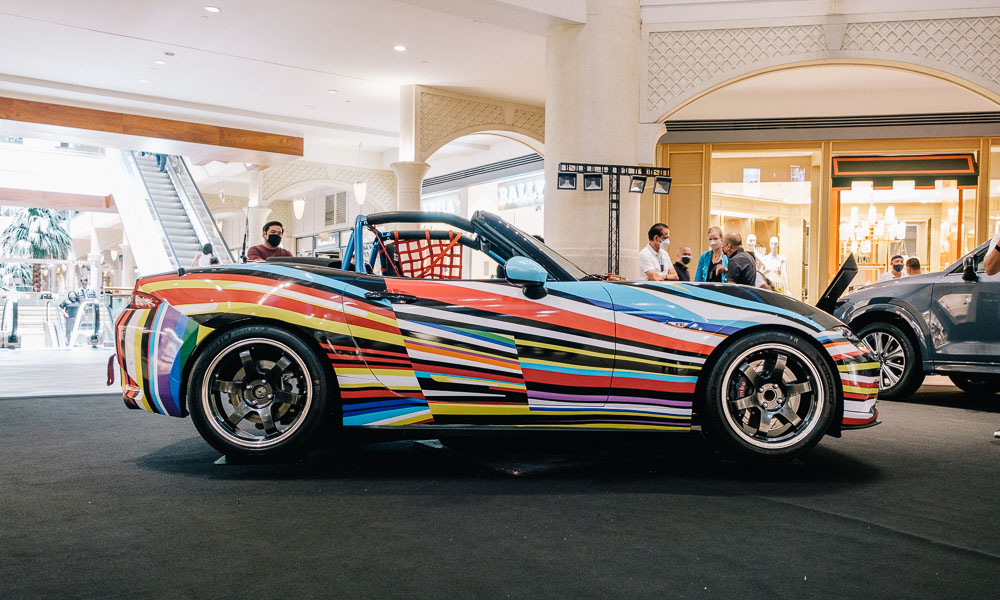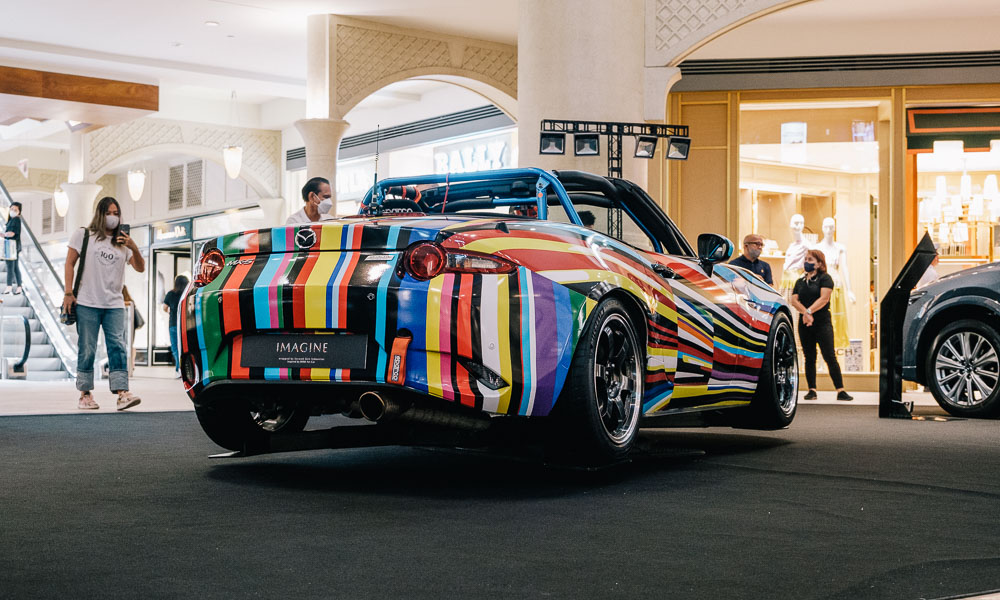 You may recall that Mazda has run the ND MX-5 in previous endurance races, usually emerging as overall champion without having extreme modifications. This year saw the start of the Miata Spec Series one-make race, so the MX-5's racing pedigree is an open secret, to say the least.
But take a closer look at this car, and you will notice that it has a roll cage, a stripped-down interior with racing gear, and a couple of other bits and bobs on the outside to let you know that this is no ordinary ND.
This exact Miata is No.55, which was used as the validation car to test the modifications for the spec cars in the one-make series. Surprisingly, it's mostly the same, only with a couple of endurance racing-oriented modifications made.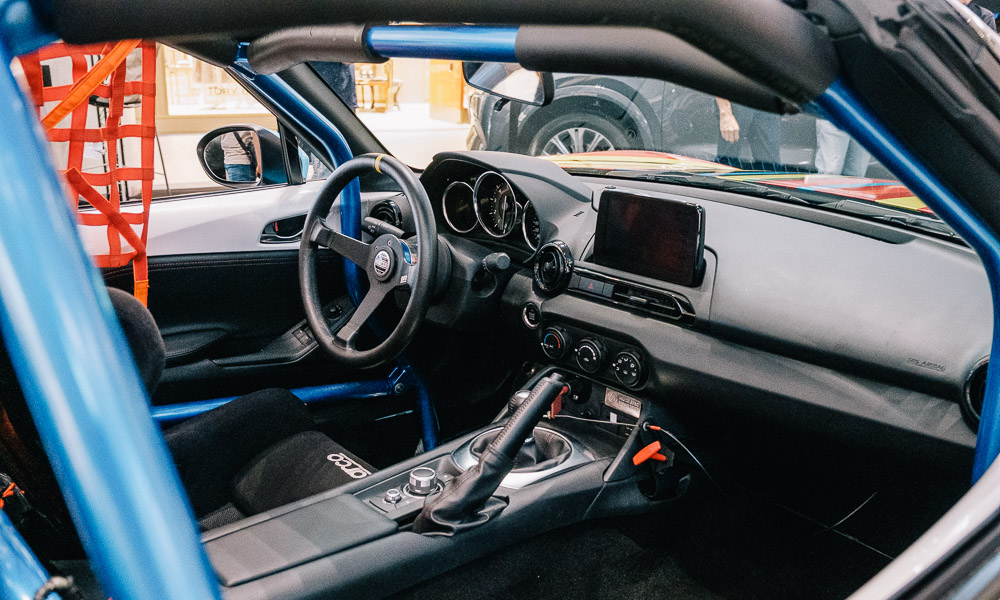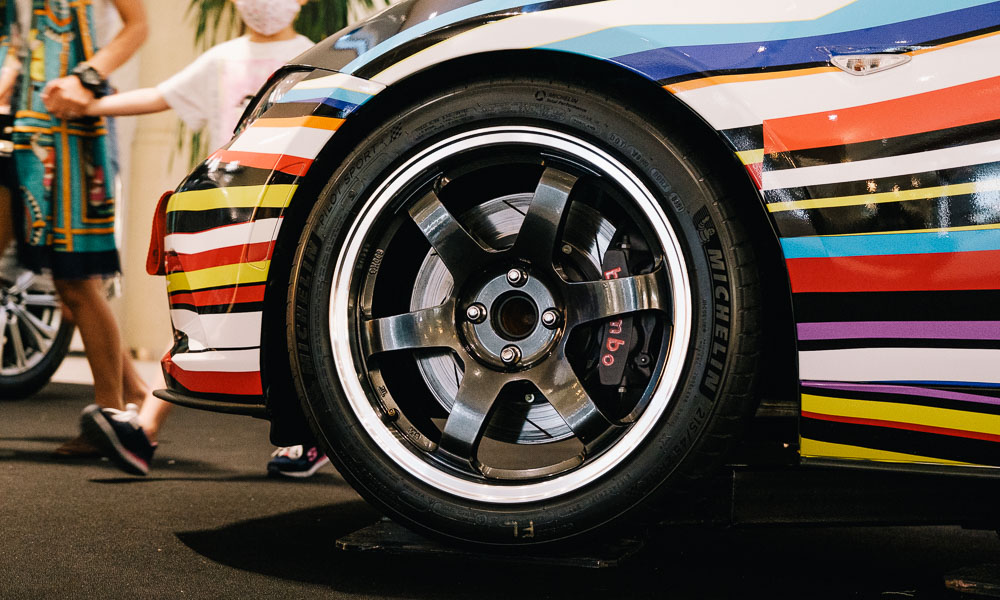 First, a surge tank was added to accommodate 5L more fuel to let the car drive for longer stints. Then, a new clutch was added to keep up with the wear and tear of endurance racing.
Then, the ride height was dropped by 9mm (from 129mm to 120mm). Finally, the vehicle now wears off-the-shelf 17-inch Rota Grids to clear the bigger rotors, with the same GT Radial Champiro SX2 rubber.
This being an endurance race, outright speed isn't everything, so there are plenty of other factors that the team has to account for in those grueling 12 hours.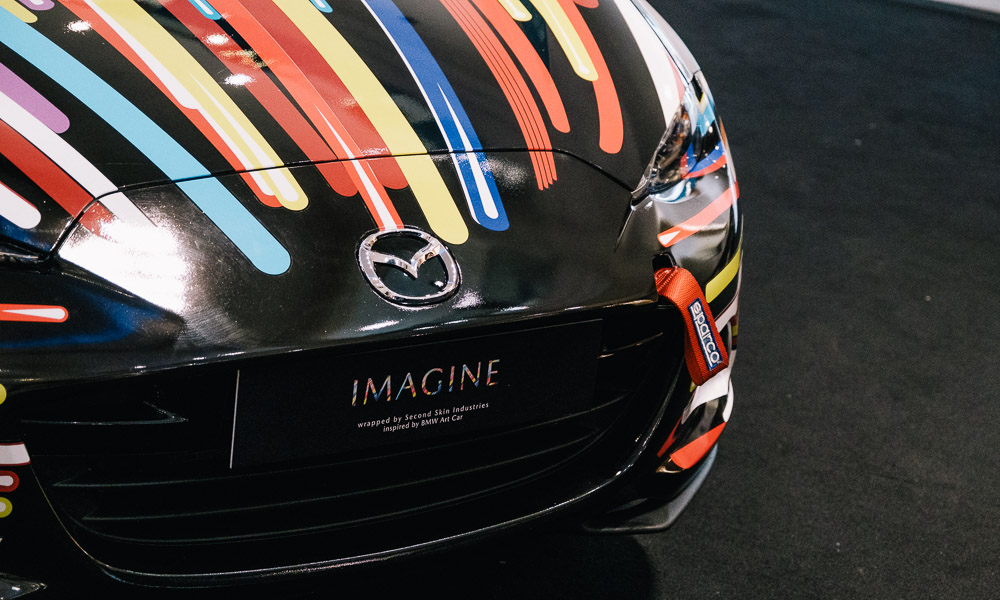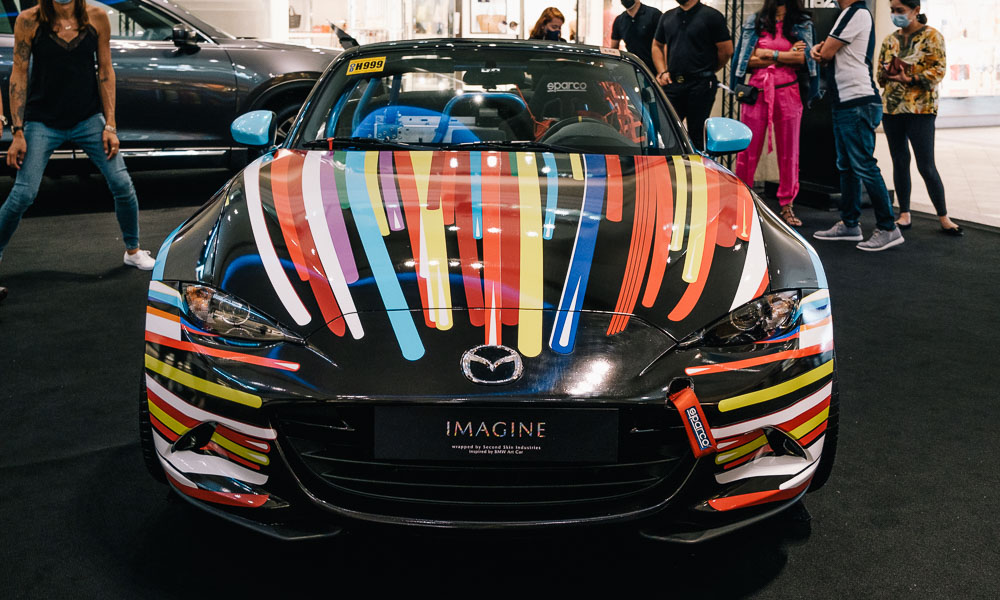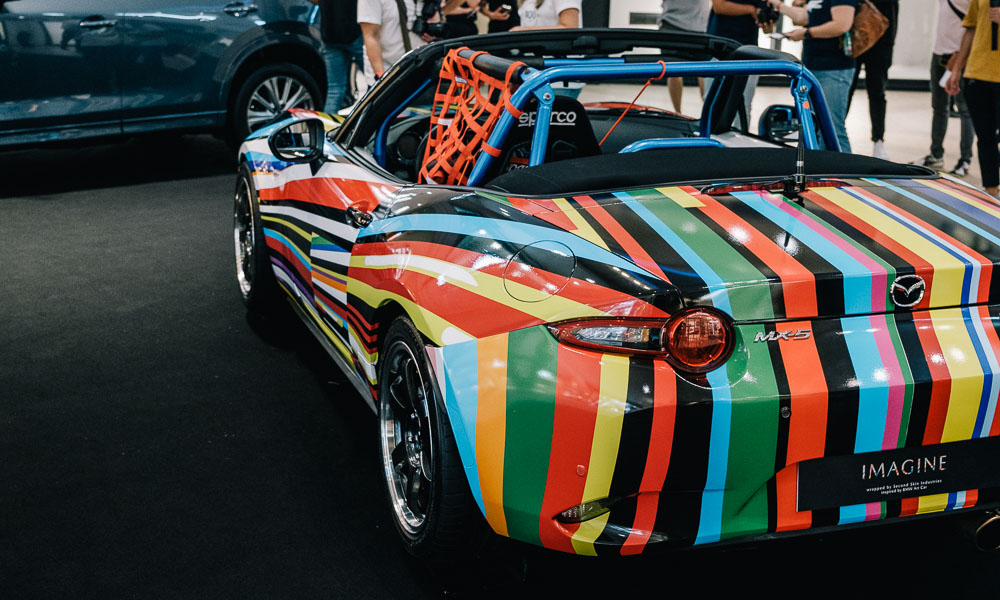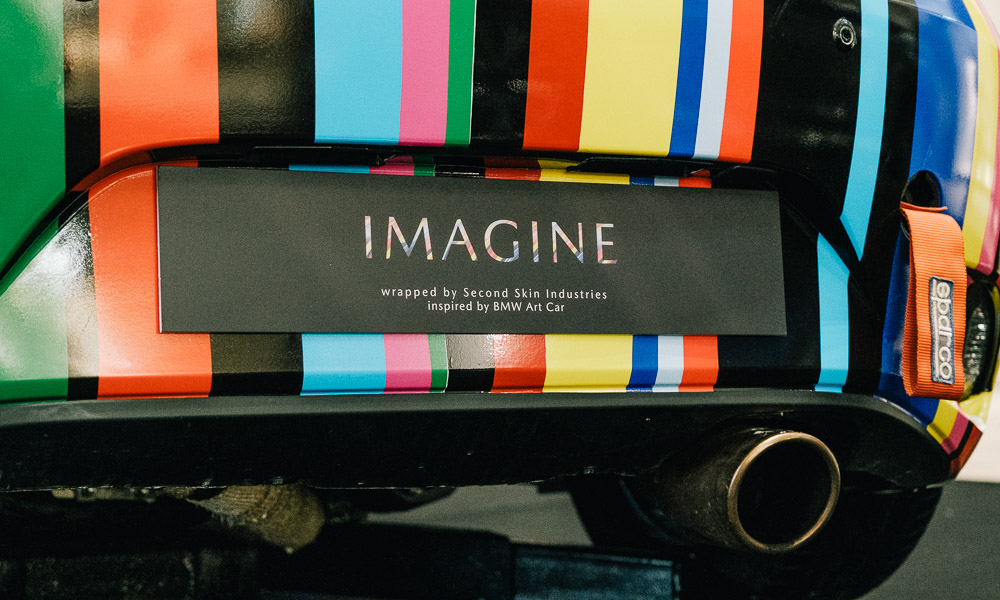 Oh, and if you couldn't shake the feeling that you've seen this design somewhere before, this MX-5's wrap was directly inspired by Jeff Koons's 2010 BMW M3 GT2 Art Car.
Of course, if you had plenty of time and material, you could hand-cut and layer this design. But since this is a race car, the intricate design utilized digital printing to keep the surfaces as smooth as possible for aerodynamics and to keep the weight down.
This is also a showcase of how far Second Skin Industries' customization can go, assuming your pockets are deep enough for it. Out of curiosity, I asked Mazda Philippines president Steven Tan how much the wrap cost, and he just laughed and told me "it's expensive."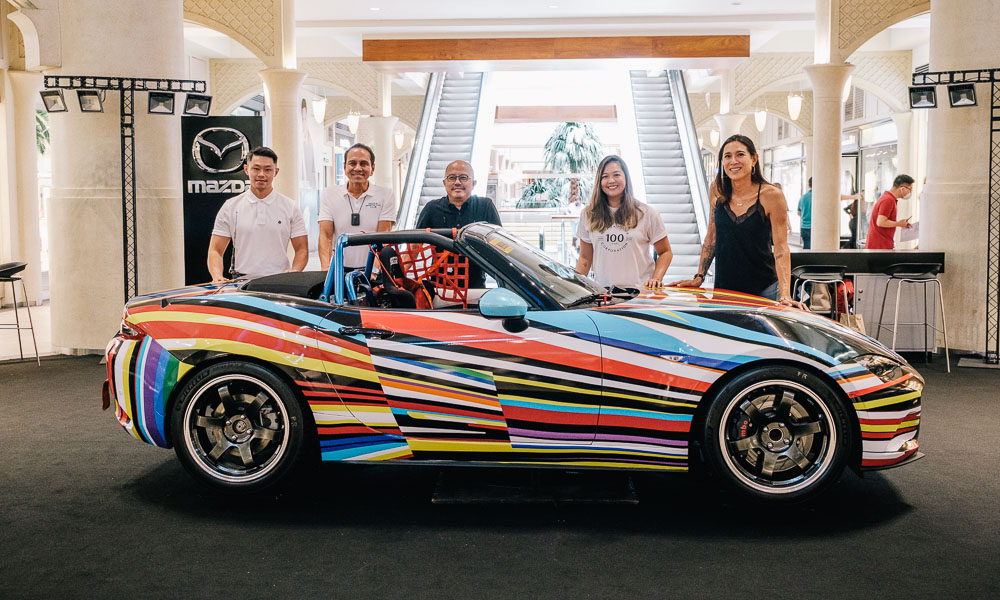 Why is Mazda doing this?
As Steven stressed, it's obviously a matter of passion. And if you're already that invested in it, there's nothing wrong with a little expression—hence the 'art car' direction.
If you can't see the car in the metal until tomorrow, the vehicle will make other public appearances (both on and off the racetrack), so keep your eyes peeled for announcements on the automaker's official Facebook page. Or maybe head to one of the other legs of the Miata Spec Series on August 27, October 22, and November 26.