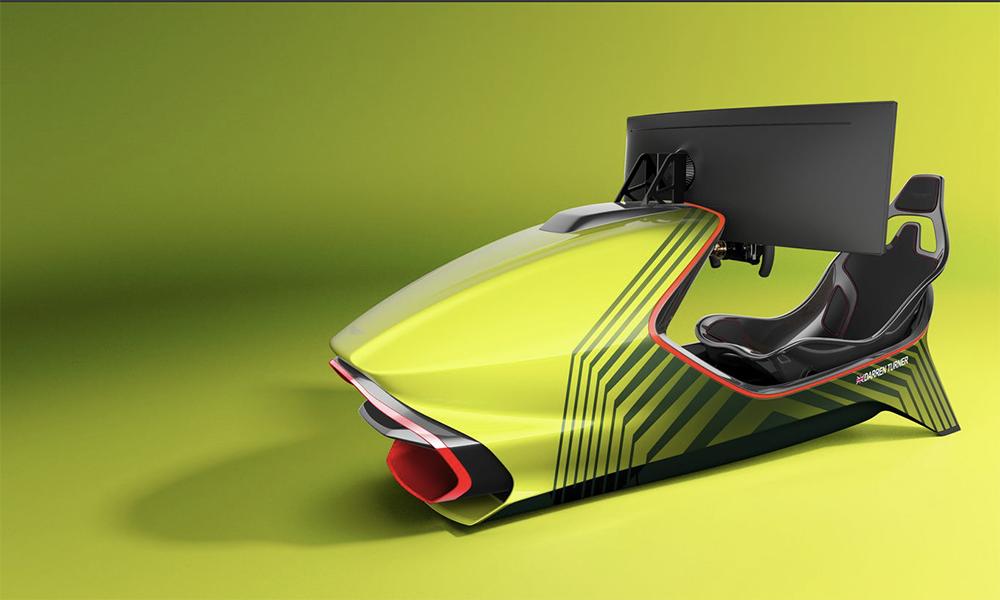 Do you enjoy playing racing sims at home but somehow feel that just using a controller or steering wheel doesn't really cut it? Do you find that cheap, off-the-shelf simulator setups do not live up to your expectations? Well, there's good news for you, my friend! After sticking their name on a helicopter and a motorbike, British sports car maker Aston Martin is now in the business of creating high-end racing simulators as well. The company is tying-up with Curv Racing Simulators, with the AMR-C01 as their first product—an ultra-expensive, custom-made gaming rig that will effortlessly let you show off your skills and disposable income to your friends.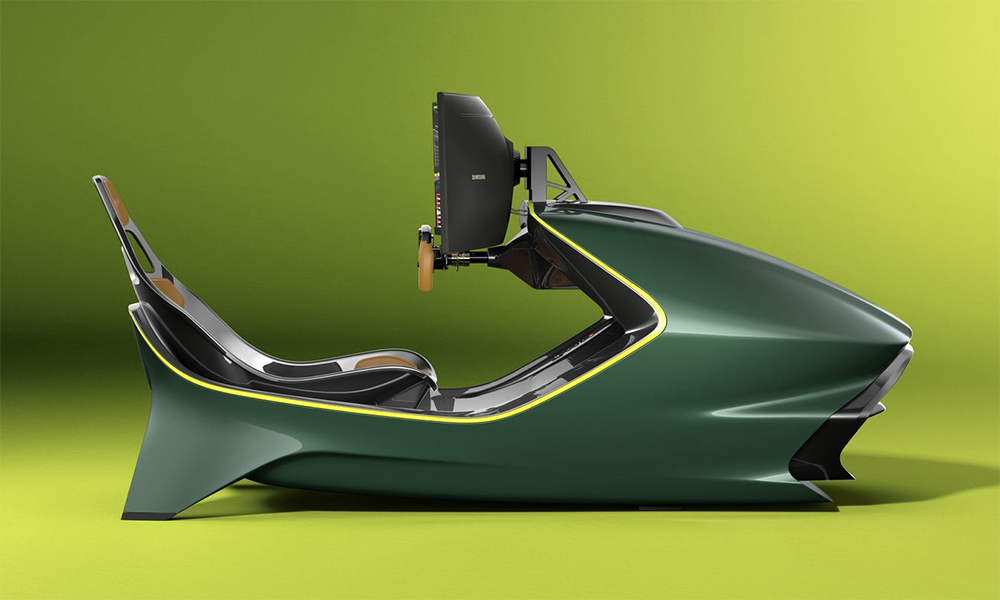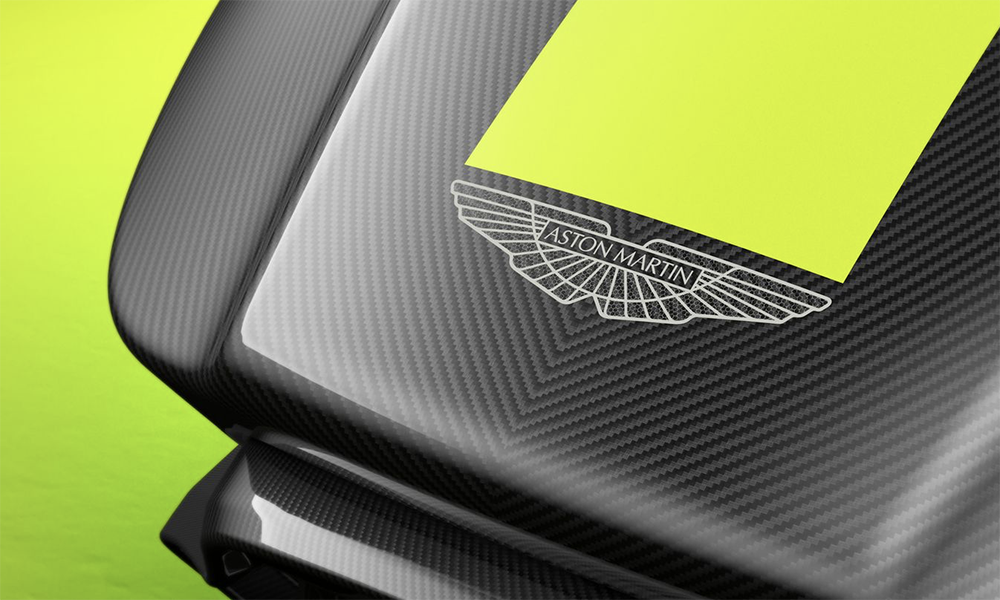 Curv Racing Simulators is a British company founded by Darren Tuner, an Aston Martin works driver and three-time Le Mans winner. He must have seen a gap in the market and decided to use his experience with professional Formula 1 simulators to create a similar setup that you can place in your living room–assuming your abode is big enough, of course. Measuring almost two meters long, one meter high, and 1.2 meters wide if you count in the screen, this Aston Martin-designed pod isn't exactly small. It is, however, made out of carbon fiber and the seat apparently mirrors the seating position of the Valkyrie hypercar. That might not make you any faster in a race, but is no doubt another useless piece of knowledge you can bring out when you show this thing off to your mates.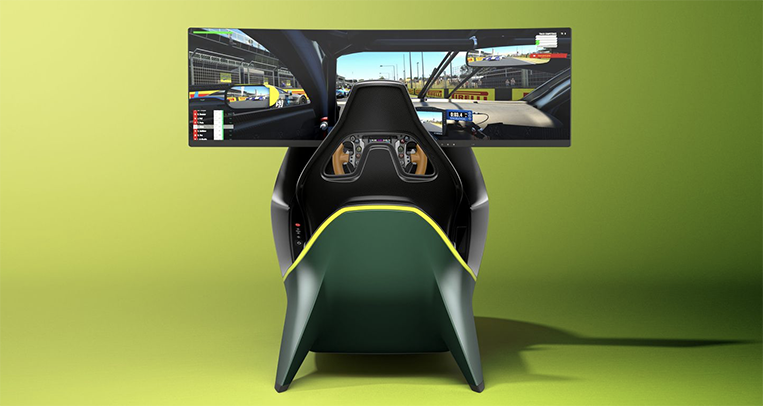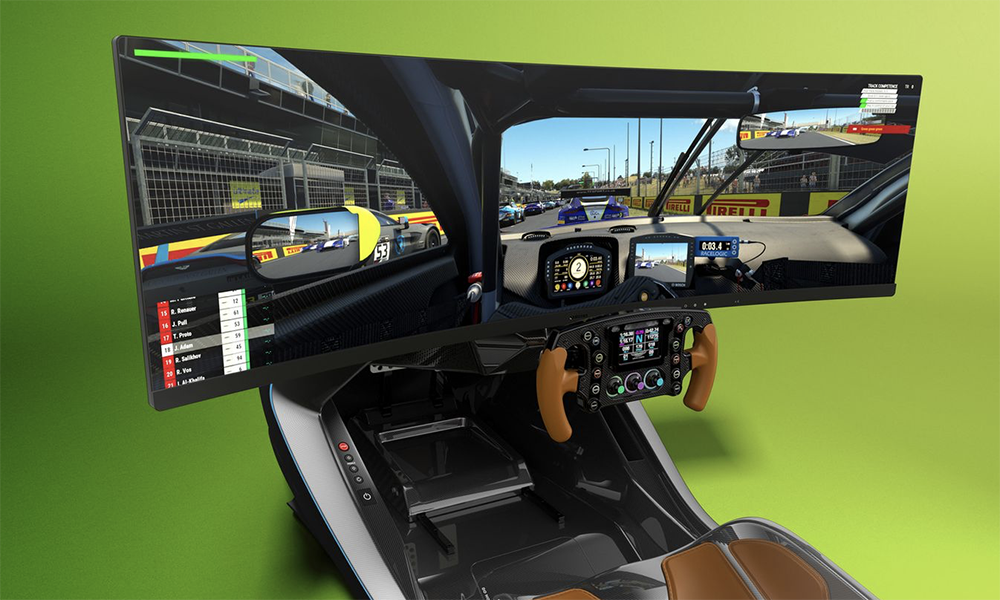 On the technical side this over the top racing rig tries to score points with its ultrawide gaming QHD 32:9 aspect ratio monitor, an electronically-controlled sliding pedal box with 200mm of travel and a Formula 1-style steering wheel that really looks the business. Featuring nine rotary dials and 12 push buttons, as well as a full-color LCD display and dual-clutch paddles with adjustable bite points that sit alongside carbon-fiber gear shifter paddles, this wheel will make any player feel like he's on the grid of a major racing event. Everything is powered by an Intel i7 processor and a Nvidia GTX 2080 graphics card, with racing sim Assetto Corsa pre-installed and other simulation programs like iRacing and rFactor 2 also being compatible.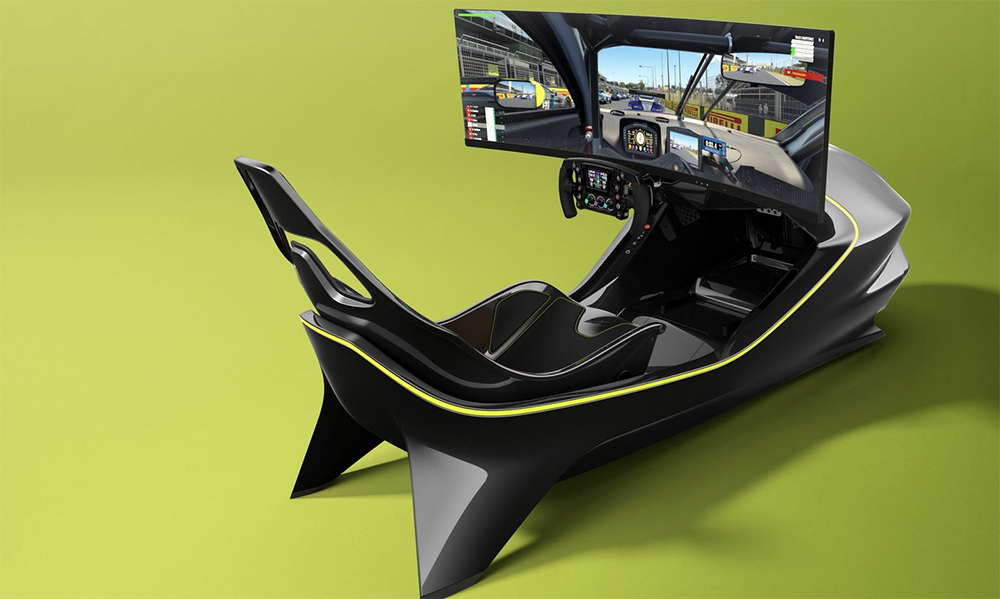 Now, before you run off and place this beast on your Christmas wish list, better make sure that Santa Claus has a good enough credit card to buy it for you. As lovely as all the carbon-fiber bits and Aston Martin design are, it doesn't come cheap. The base version, before shipping, customization, and any taxes, will set you back a whopping £57,500 (P3.55 million). That's a lot of dough for a posh racing seat, but we have no doubt that they will sell a good few of these things to people who already have everything else.