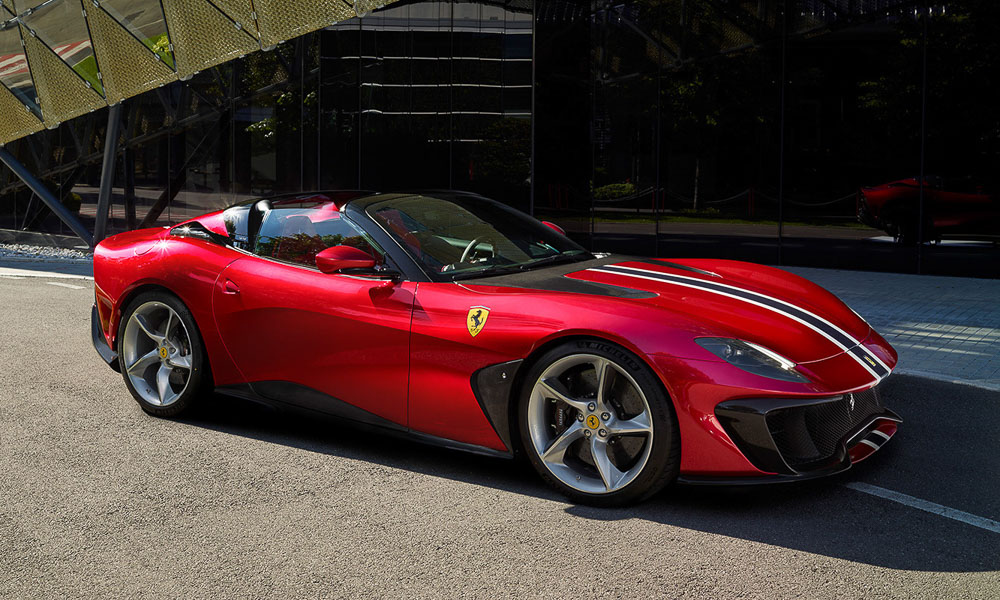 In the never-ending game of one-upmanship that ultra-rich people seem to be playing with each other, the real winners are the firms that cater to the tastes of these discerning individuals for whom money is no object. Like Ferrari, for example.
The Italians have a whole Special Projects department that only exists to turn whatever four-wheeled dream a customer has into a drivable reality. As long as the bank balance of the client is sufficient, of course. For this latest project, called the SP51, that doesn't seem to be an issue as the person is a long-standing Ferrari collector from Taiwan.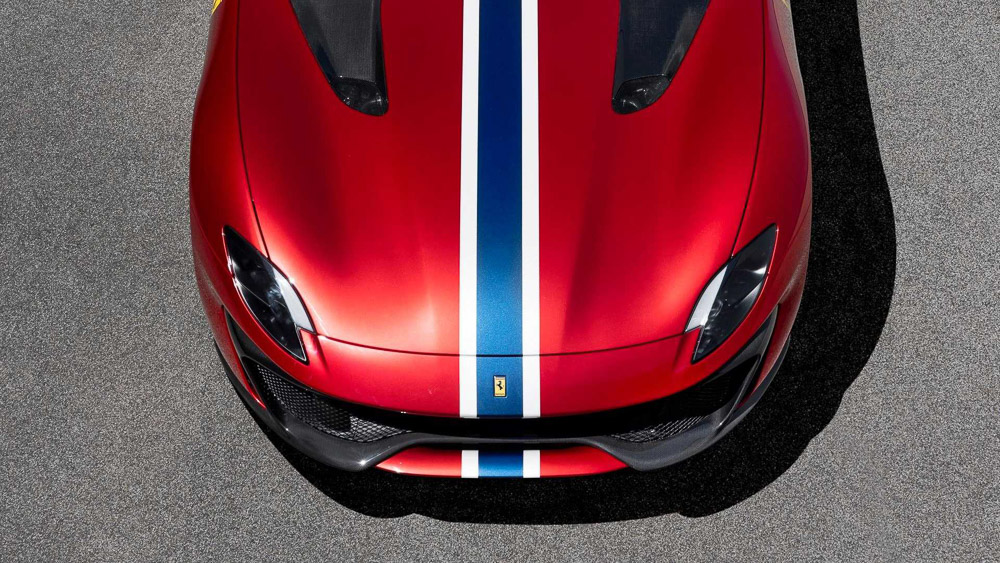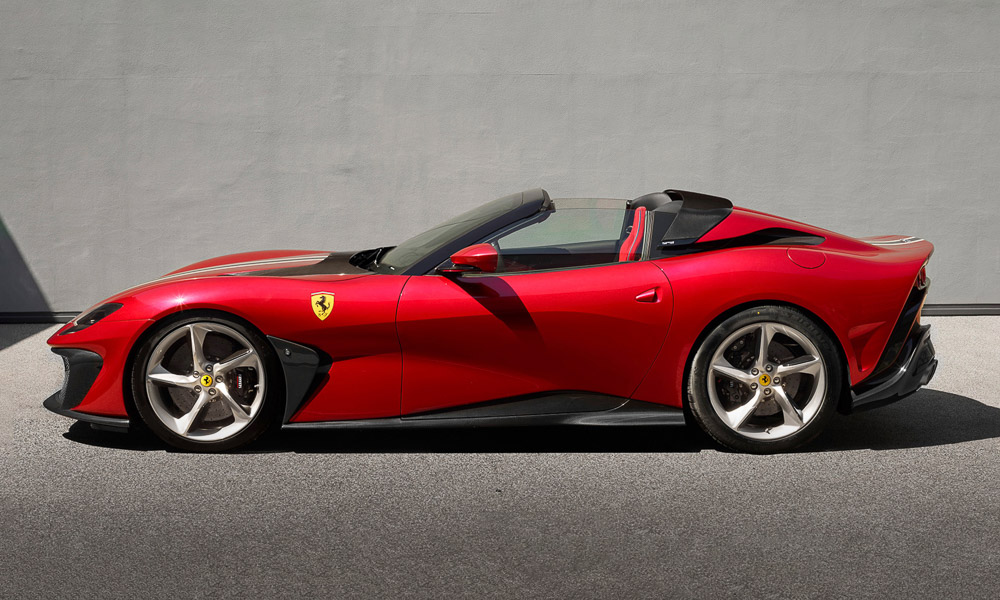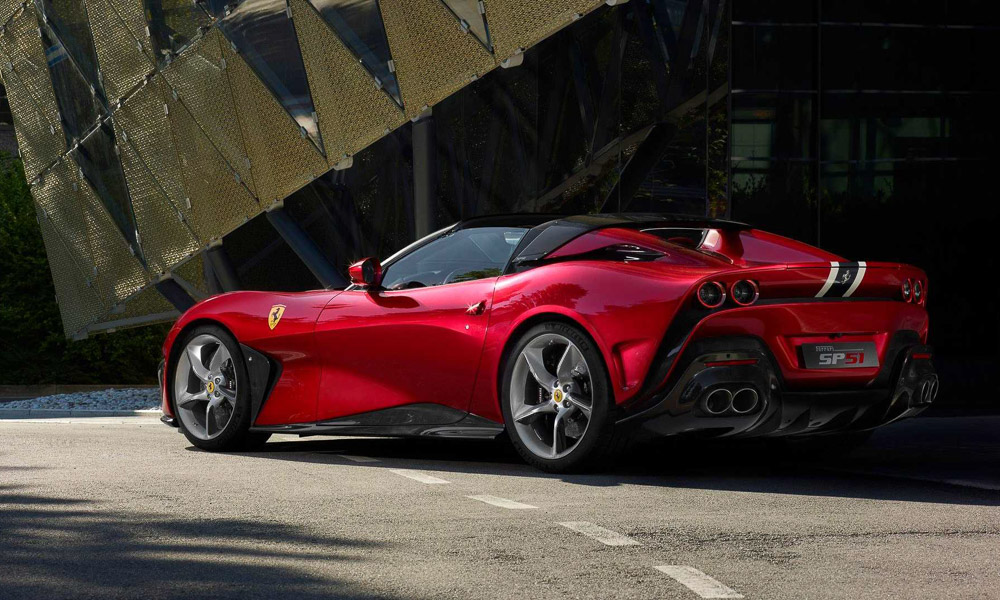 The lucky chap got to work with the team at the Ferrari Styling Centre to turn an 812 GTS chassis into the unique sports car of his dreams. The result is a front-engine V12 spider that comes without a roof, but with bespoke bodywork that includes unique headlights, a redrawn design that was tested in the wind tunnel, specially made wheels, and a ton of carbon-fiber bits. So, what does the owner do when it rains? We assume he will just use one of his other Ferraris with a roof.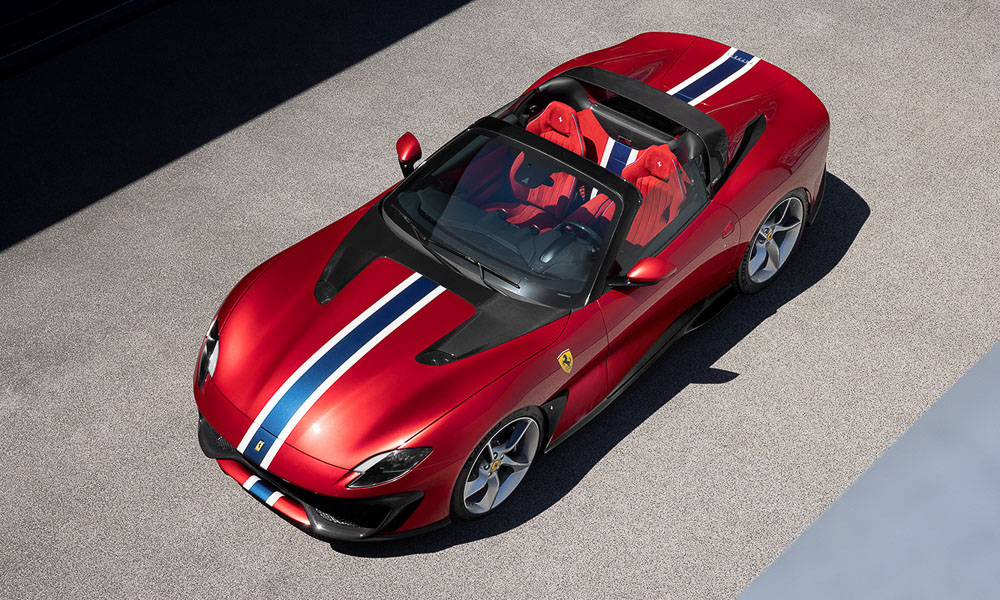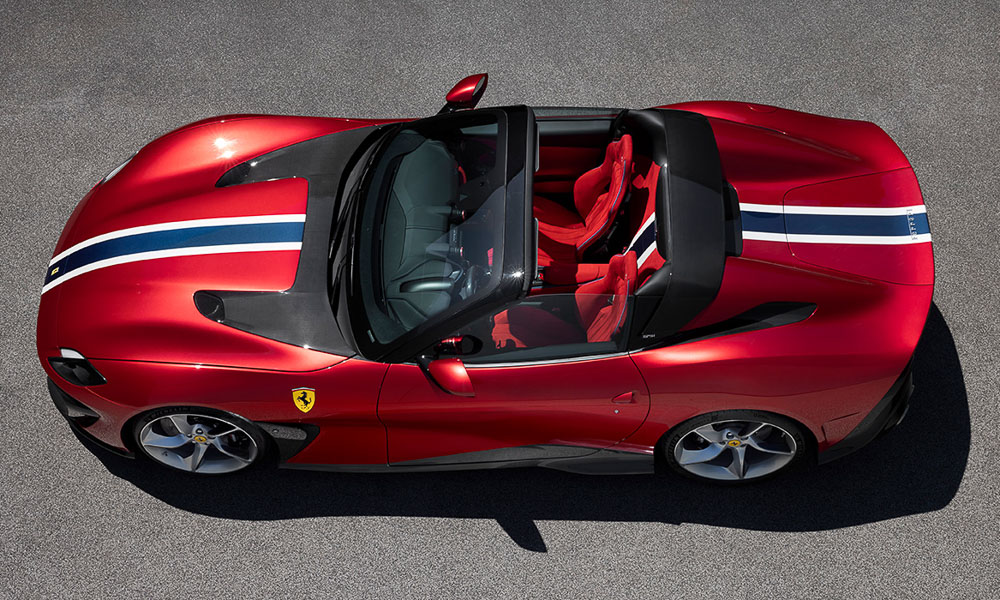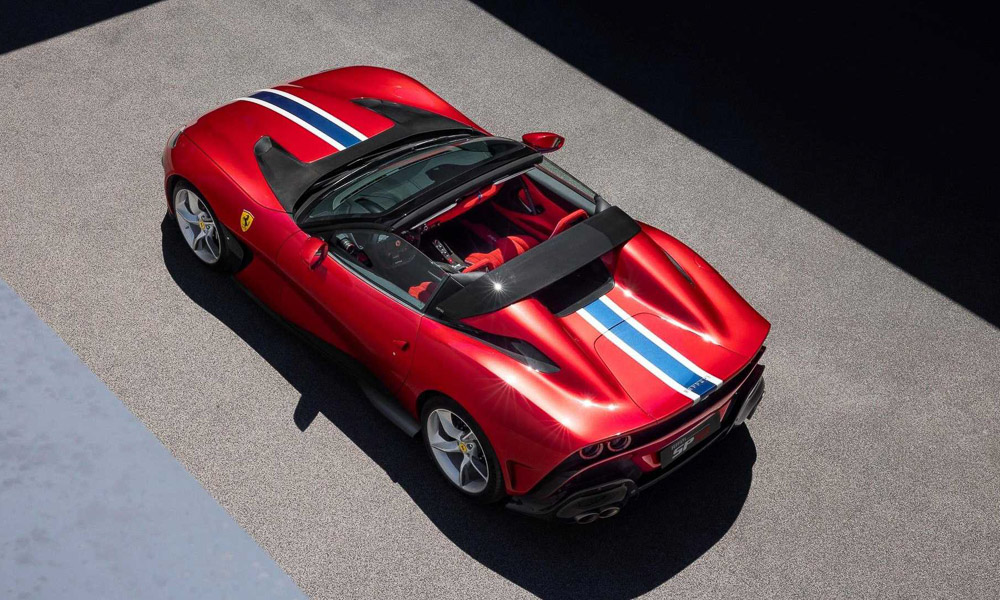 Loads of other things were also created especially for this car, such as the paint job. It's called Rosso Passionale, and comes with blue and white go-faster stripes that were inspired by a 1955 Ferrari 410 S.
That livery continues through the cabin, which was also created according to the exacting wishes of the client. The door panels have a special finish, there's Alcantara and carbon fiber everywhere, and some decorative embroidering adds the final touch.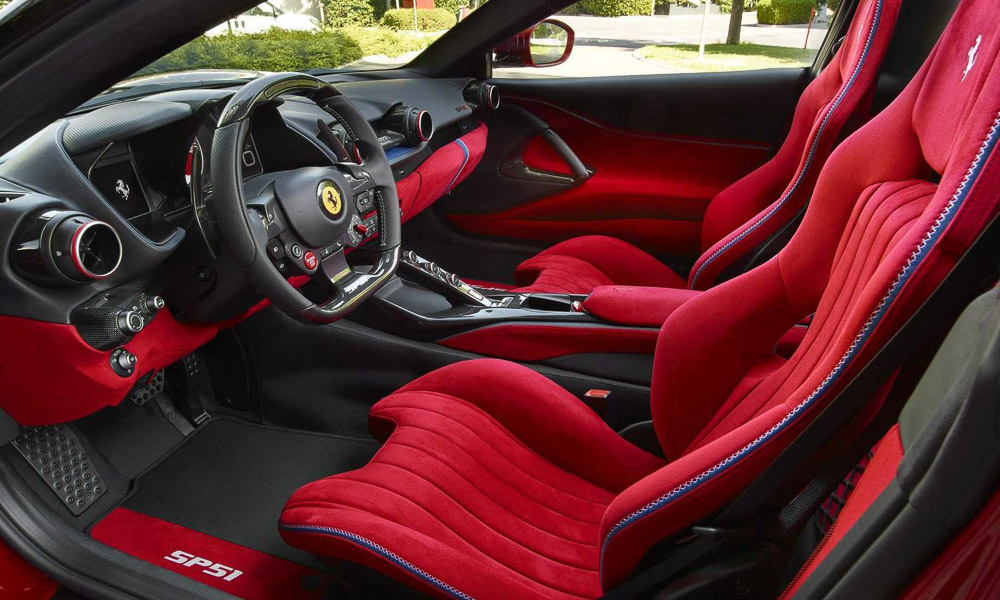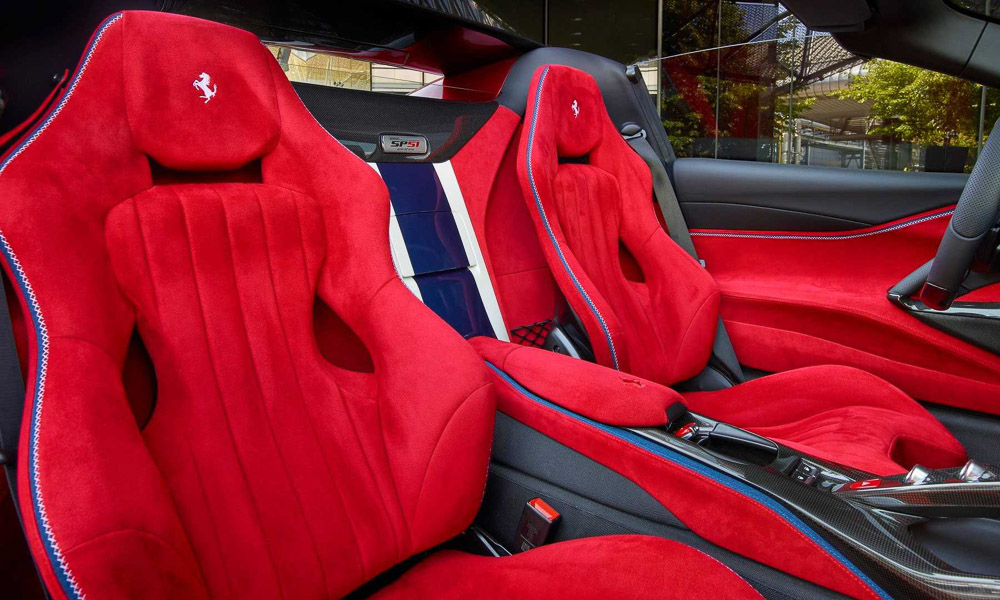 Not that this car will ever be moved a lot—never mind driven in a spirited manner—but if it is and if things go bad in an accident, then the targa-style anti-roll hoop that's hiding under more carbon fiber behind the occupants will hopefully prevent the worst.
It goes without saying that Ferrari won't tell you how much this machine cost its new owner, but looking at the effort involved, it will be in the millions of euros. Not that this matters to someone who obviously already has a stable full of prancing horses.