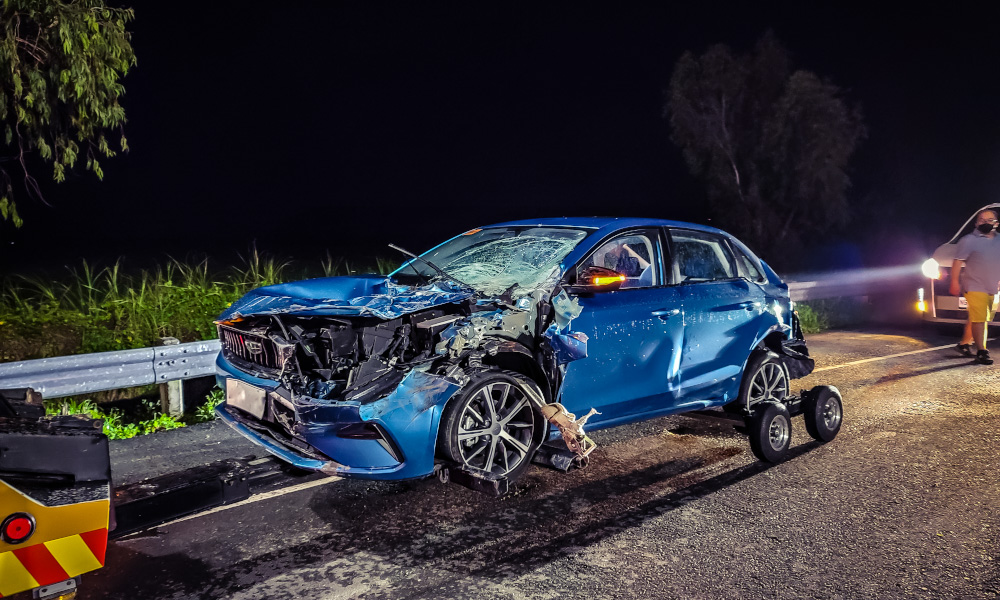 After going to Clark, Pampanga, two weekends ago, my family and I met an unfortunate accident at around 9pm on our way home to La Union. For the record, I was driving a Geely Emgrand test unit that I was shooting as a photography subject (I photograph cars professionally on the side), and not as a review vehicle for this website.
We were basically in line at the SCTEX toll plaza behind a delivery truck that was a car length's distance from us when a van hit us from the rear with intense force. Last thing I heard before the impact was the van's tires screeching loudly followed by an explosive sound.
Upon impact, God gave me the guidance and the instinct (despite all the split-second chaos) to steer right and avoid getting the entire front section to go under the truck. The whiplash was so strong that my body twisted the driver's seat—perhaps it was designed to behave and react this way in such situations.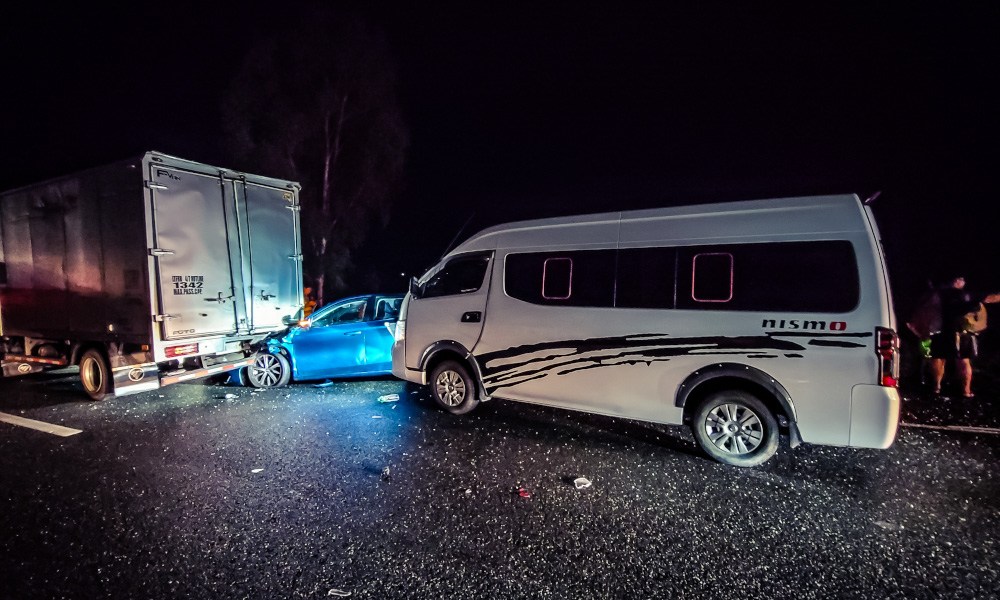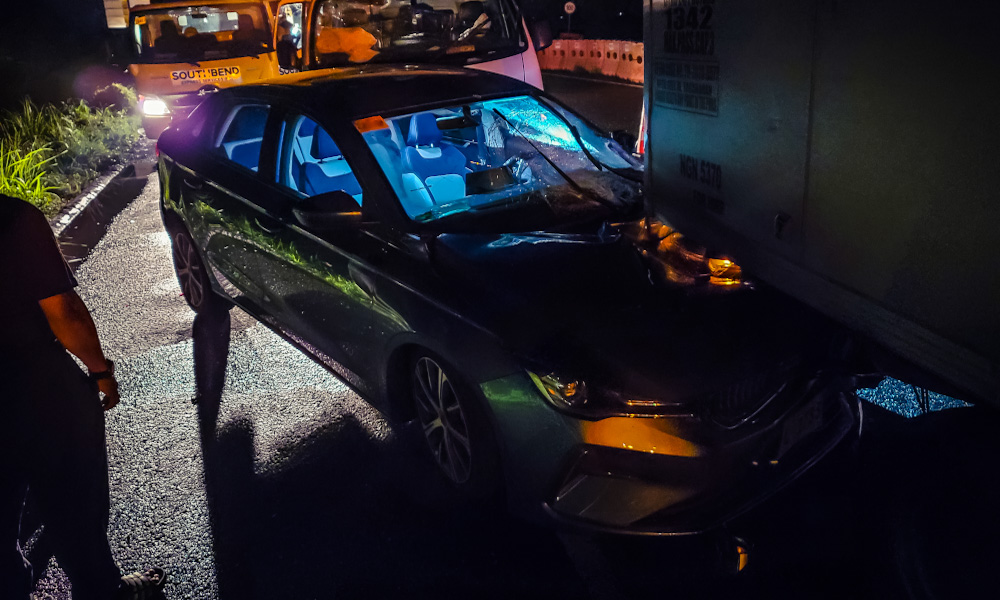 I remained calm and immediately checked on my wife and kids who thankfully were fine (though in shock). They had some minor bumps and scratches. I also tried to sniff for a possible fuel leak. After seeing their condition, I assessed what was happening outside the car before crawling out the front passenger door since my door was already jammed. As I stepped out of the wreckage, I prayed silently that God would help us get through this ordeal.
I quickly evaluated the situation from the outside making sure no one was seriously injured, and opened the rear right door of the car to take a closer look at my family and give them some comfort. I began talking to the van owner, checking on all 14 occupants of the Nissan NV350. Some were hurt, but thankfully nothing serious. The occupants of the delivery truck were fine as well. At this point, I realized that the sedan was totaled, but the cabin remained intact.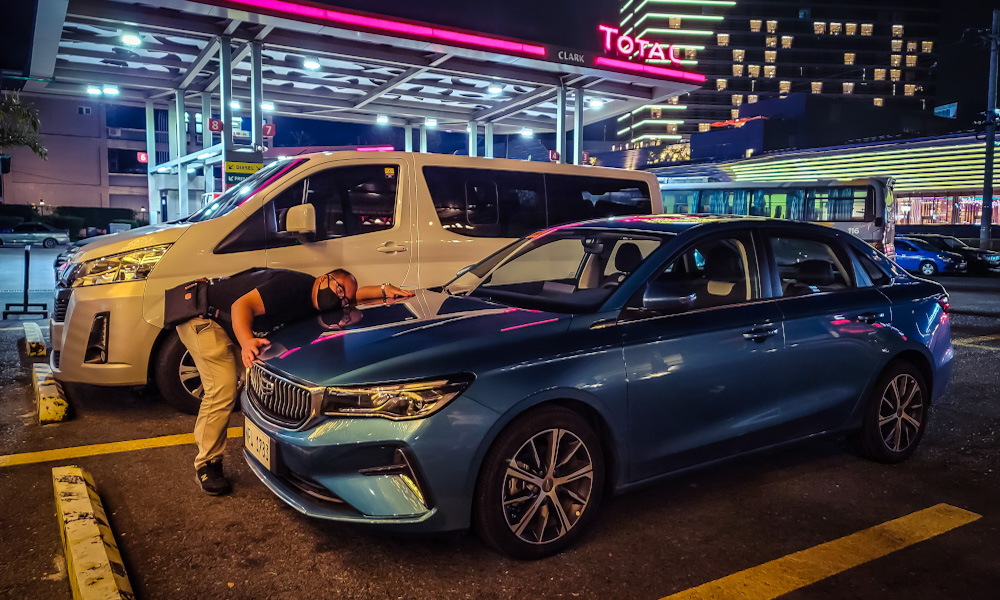 I did the paperwork for the tollway officers who responded and secured the area. By this time, my family was out of the wreckage and was situated in a safe area on the shoulder in front of the parked tollway patrol vehicle.
The owner of the NV350 van approached me to ask about my family. He took that opportunity to thank me for my composed demeanor. He was amazed I wasn't angry at all. I told him that anger doesn't solve anything, and I even attempted to help get his van and the totaled car towed back to Manila given that it was his responsibility since his driver was at fault.
As a Christian, I only wanted what was best for all those involved in the incident. I am so thankful as I truly believe that God was with me the whole time, and helped me manage the situation as best as I could. I could not have done it without His grace.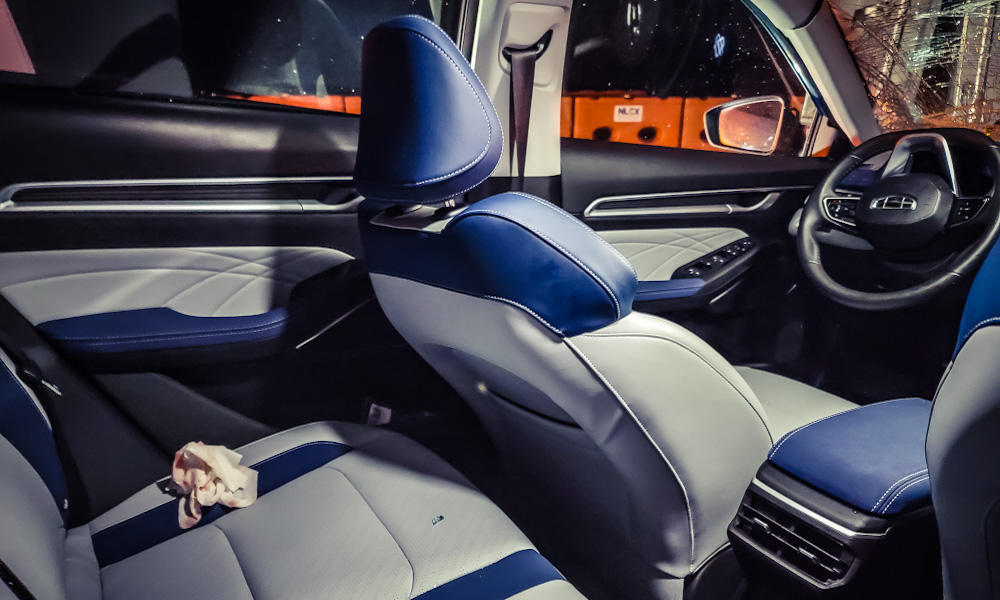 On a side note, a couple of officers wondered why the Geely's airbags didn't deploy. I was quick to defend the vehicle by explaining that the impact was from the rear. And the front of the vehicle, where I assumed the airbag sensors to be, was basically untouched since the top left side of the car's front went under the truck's rear-end corner. Actually, I'm glad the airbags didn't deploy, as our seatbelts were enough to keep us safe. Just ask those who have experienced an airbag's force.
I estimated the impact speed to have been around 70km/h. The Emgrand truly did what it was meant to do in a collision, and kept us safe. For the record, Geely owns Volvo and has clearly benefited from the Swedish car brand's safety engineering and tech. The management of Geely Philippines was very comforting and showed genuine compassion, constantly staying in touch even though it was a weekend. Sending our love and appreciation to them.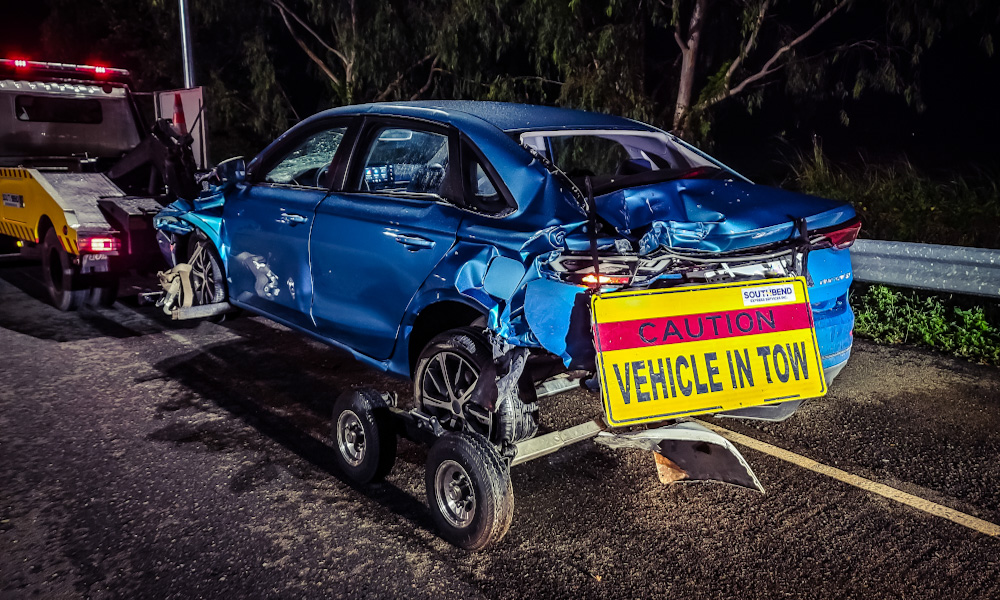 After a colleague drove us home (thank you, bro!) in his van, I couldn't help but feel so blessed seeing my entire family safe and sound tucked in bed. I was compelled to say a prayer of gratitude to our heavenly Father with all of them wrapped in my arms.
By God's grace, we have recovered (physically, mentally and emotionally) from the incident. My wife and I had to deal with soreness for a few days after the accident, but we are so relieved and grateful that the worst is behind us now. Admittedly, I had to deal with a mild case of post-traumatic stress disorder during my first few drives afterward, but lifted my condition to the Almighty. The kids have coped very well and learned a valuable lesson on road safety and to always pray for God's protection whenever we hit the road.
What happened that night shows that no matter how safe you feel or how careful you drive, you are in constant need of God's divine mercy and love. May the Lord keep those traversing our roads safe at all times.
Allow me to share with you with this beautiful message from Psalms 91:1-2:
"He who dwells in the secret place of the Most High shall abide under the shadow of the Almighty. I will say of the Lord, 'He is my refuge and my fortress; my God, in Him I will trust'."