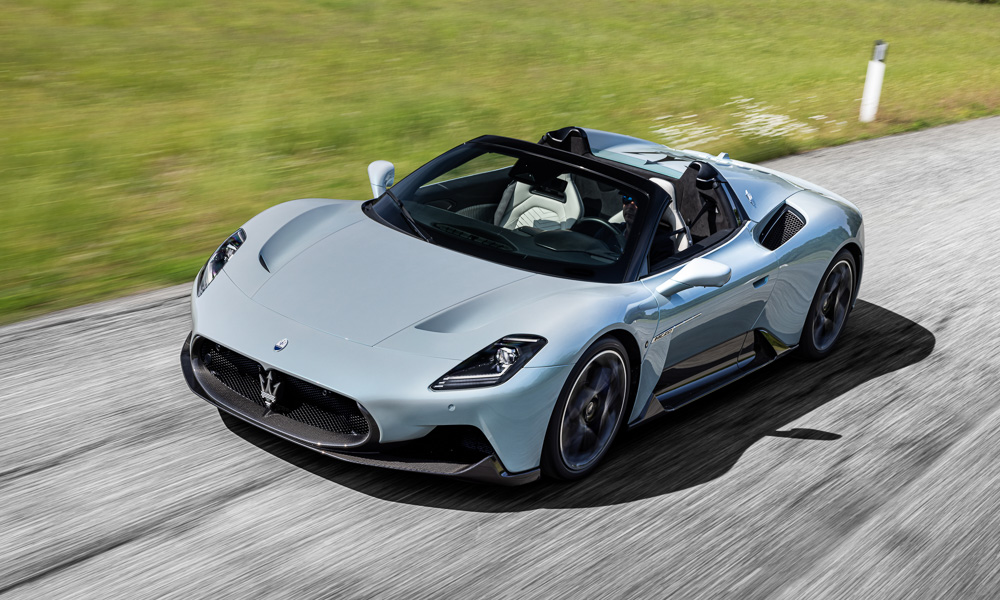 When you think of exotic Italian convertibles, Ferrari's drop-tops usually come to mind. But as we've seen with a string of teasers released by Maserati, the company has had a convertible version of its latest MC20 supercar in the works for quite some time.
Now, the firm has pared back its rather eccentric camouflage to show off the MC20 Cielo in its full glory.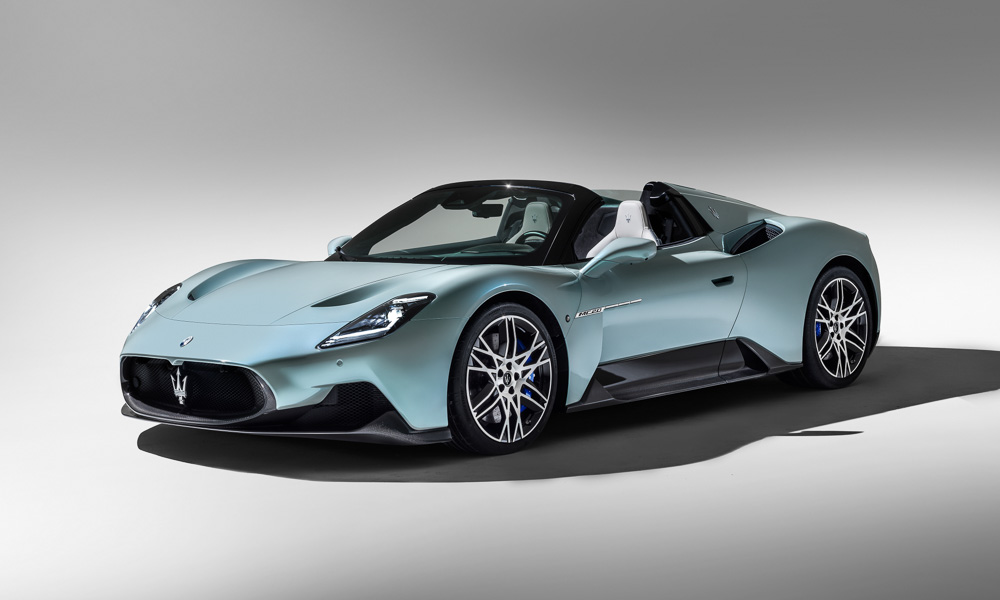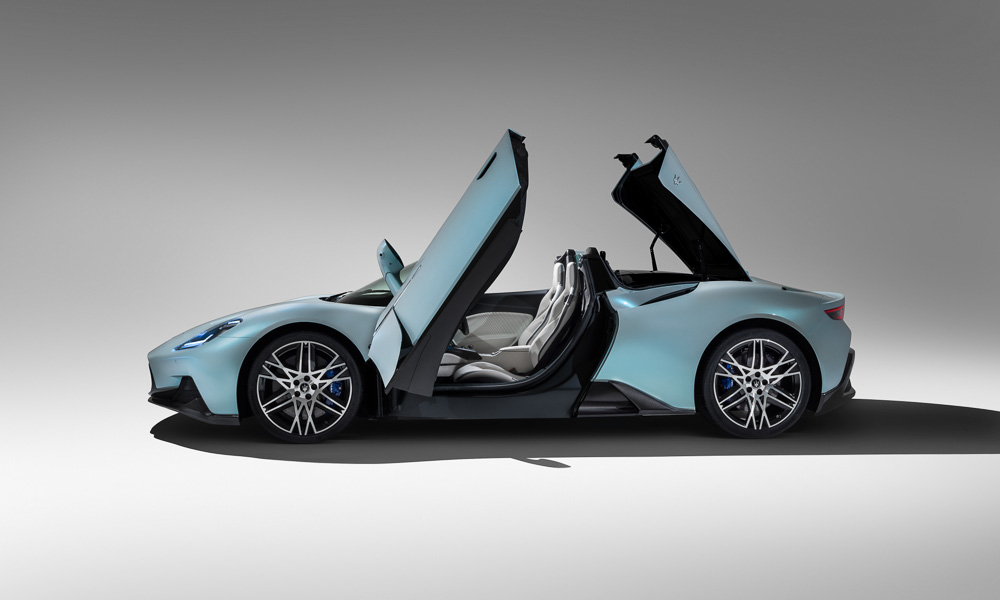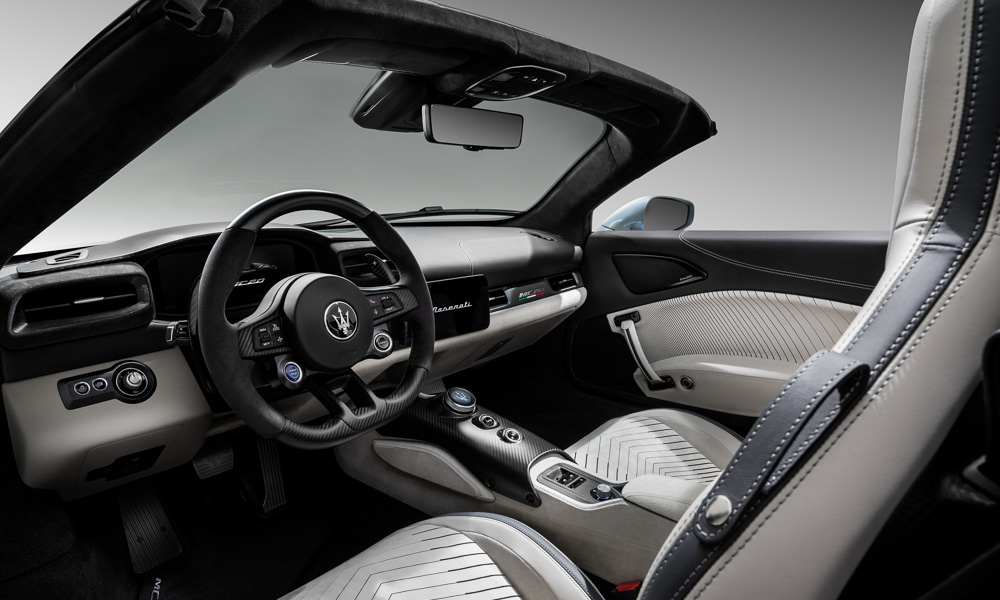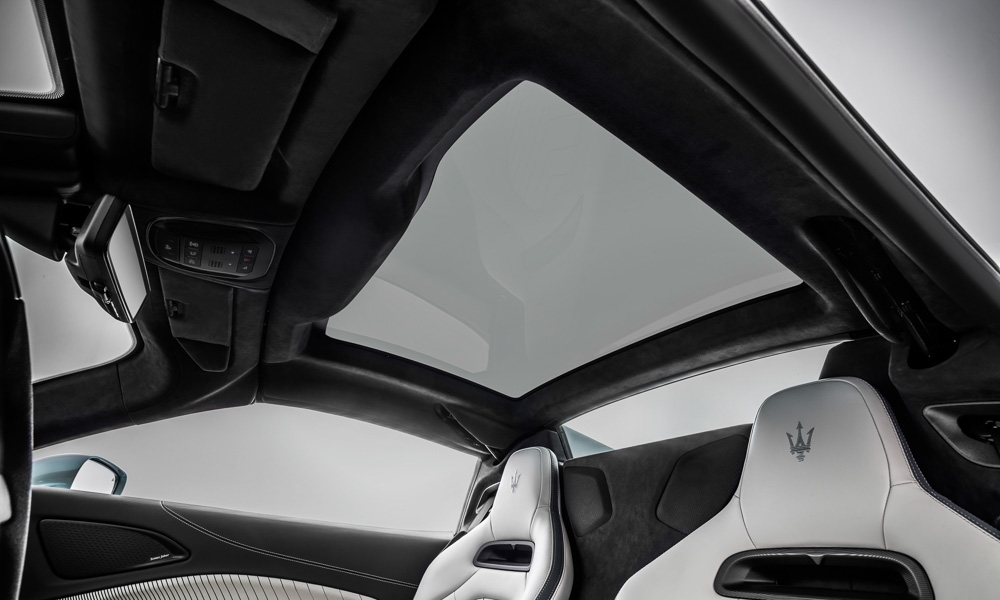 Maserati has been using a term it calls "sky feeling" to describe the Cielo, and now we understand why they chose that cryptic phrase.
Unlike traditional convertibles that utilize a cloth/fabric or folding metal roof, this car forgoes that in favor of an electrochromic glass roof.
For those who don't know how the tech works, it's a form of glass that changes its opacity when (in this case) voltage is applied. This means that you can enjoy the feeling of having the open sky without actually having to, well, take the roof off.
Of course, you also have the option to do that as well if you want the full experience of "sky feeling," and that feat is accomplished in 12 seconds at speeds of up to 50km/h.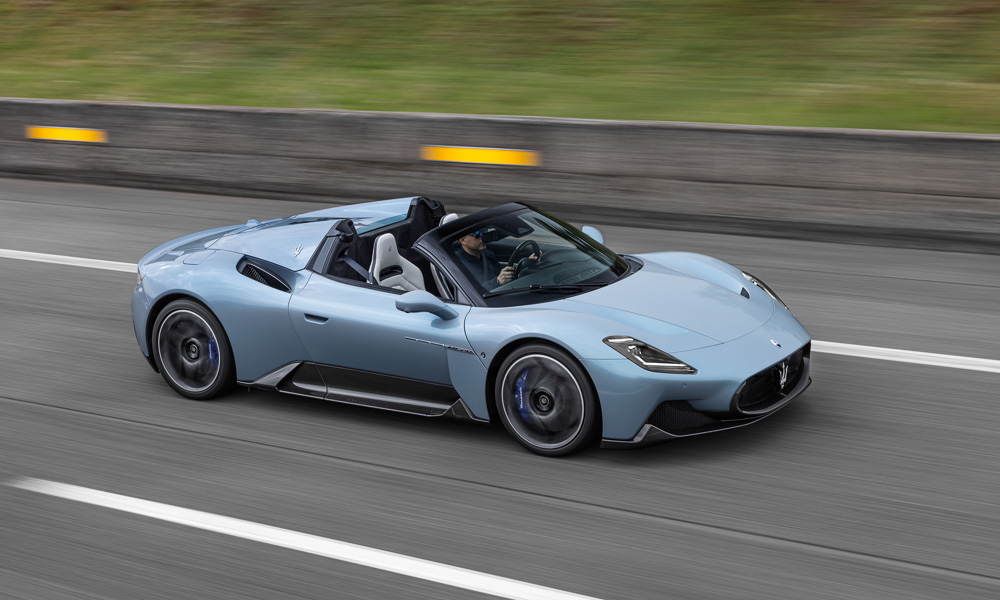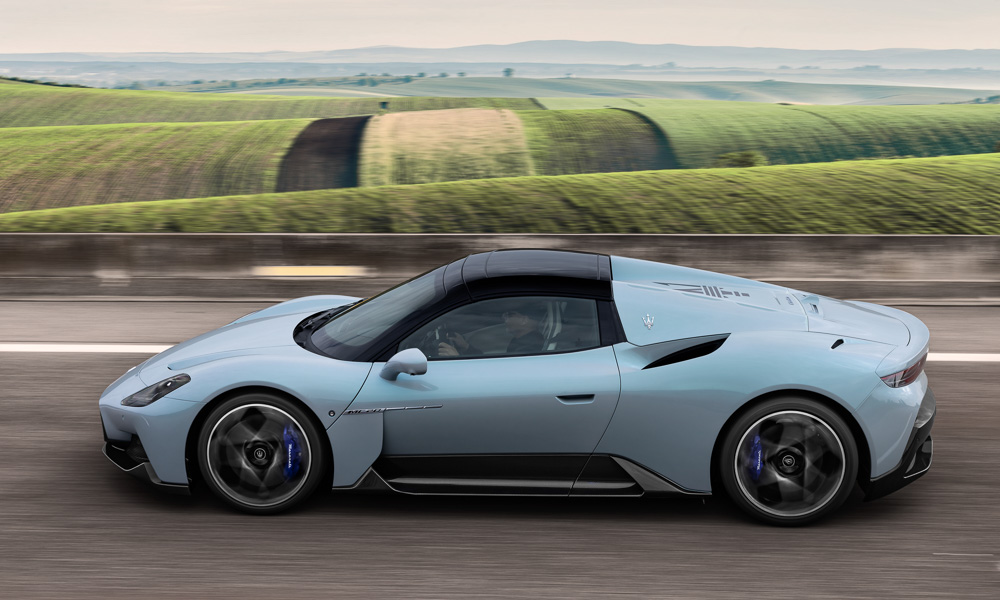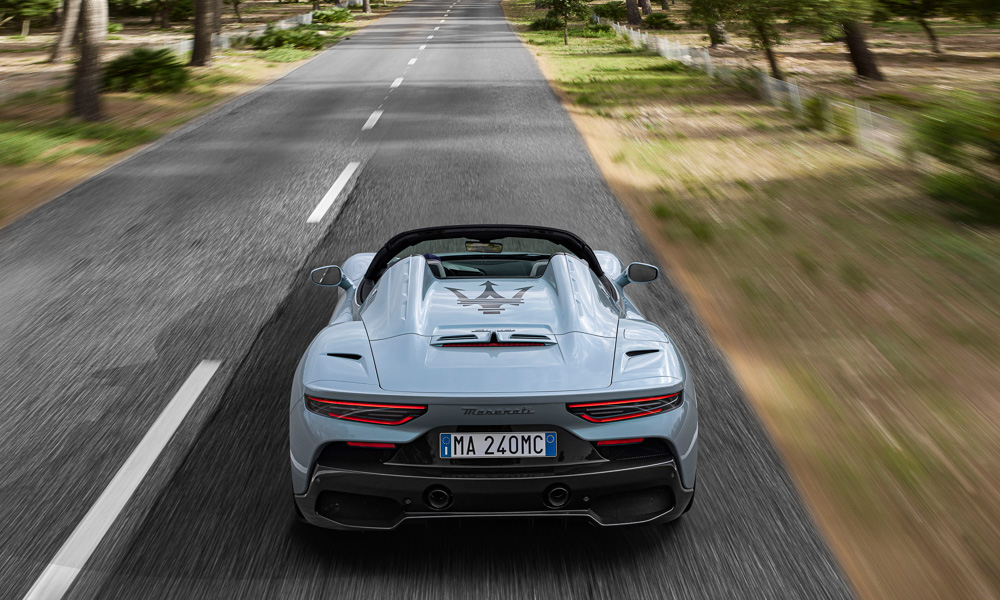 Despite the structural changes they had to make to turn this car into a convertible, it only weighs 65kg more than the coupe. Yet the 3.0-liter twin-turbo Nettuno V6 still pushes out 621hp and 730Nm, and the top speed and the 0-100km/h time remain unchanged at (roughly) 325km/h and 2.9 seconds, respectively.
There are also new 20-inch X-styled wheels, and new safety systems have been added like autonomous emergency braking, traffic sign recognition, and a 360° camera.
You can get it with the three-layer Acquamarina color as part of the Maserati Fuoriserie personalization program, and an optional 12-speaker Sonus Faber audio system.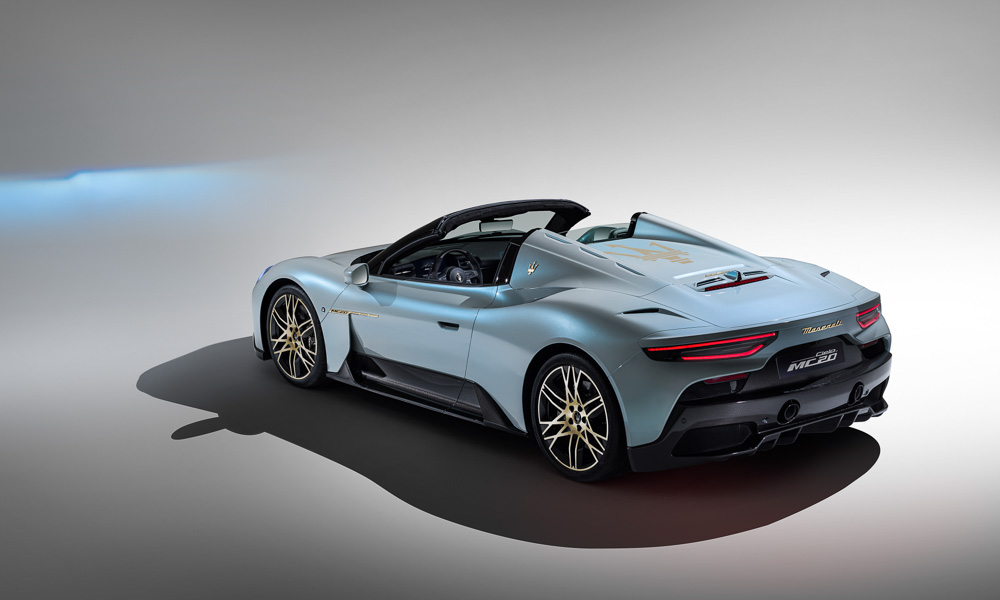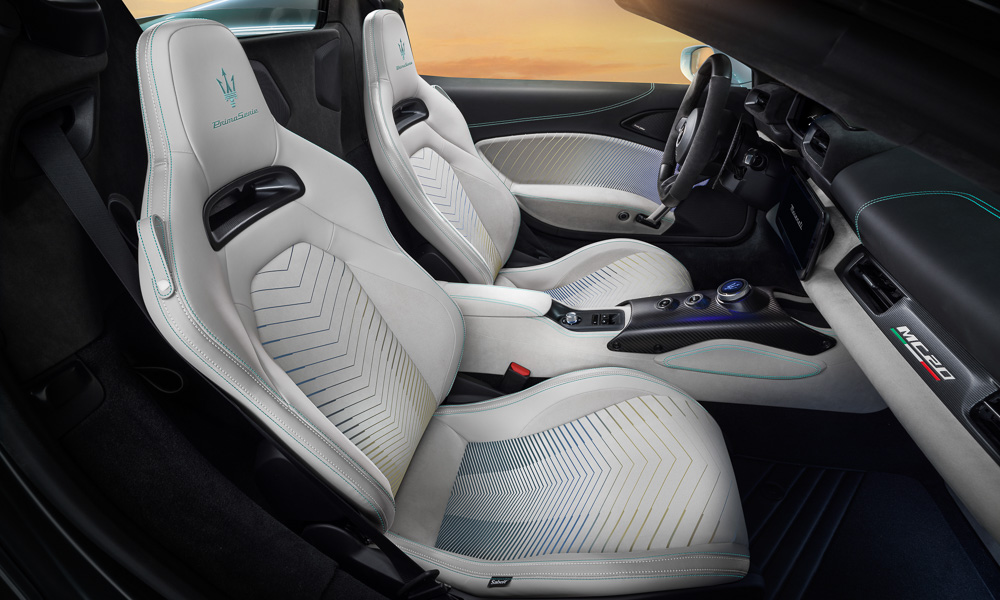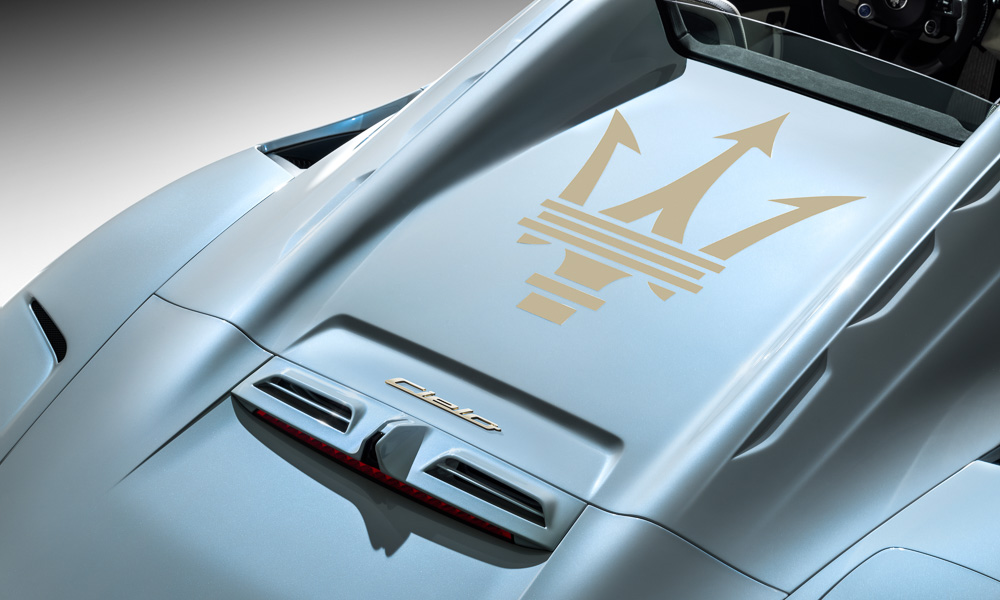 But if you're looking to get a limited variant of the drop-top supercar, look toward the PrimaSerie Launch Edition. Only 65 of these will be made, and each comes finished in the Acquamarina paint. There are matte white-gold accents throughout the car, and an Ice Gray interior with aquamarine contrast stitching.
Pricing for either hasn't been announced, but at least you now can have your Maserati supercar with or without a fixed roof.