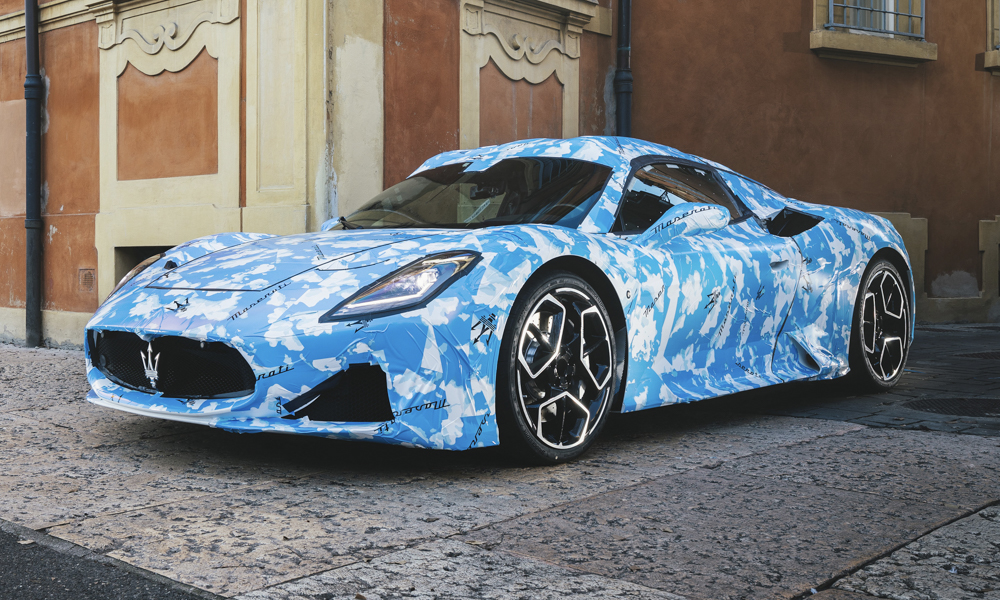 The Maserati MC20 is seen by many as the automaker's return to form for performance vehicles. Its design oozes sex appeal and is eye-catching anywhere it goes, but what it lacks is a proper open-top counterpart. The MC20's predecessor, the MC12, had a targa roof that could be popped off at will.
However, Maserati has just released photos of a camouflaged MC20 convertible. It doesn't have its roof down, but the blue-and-white "cloud" wrap is a play on the vehicle's retractable top.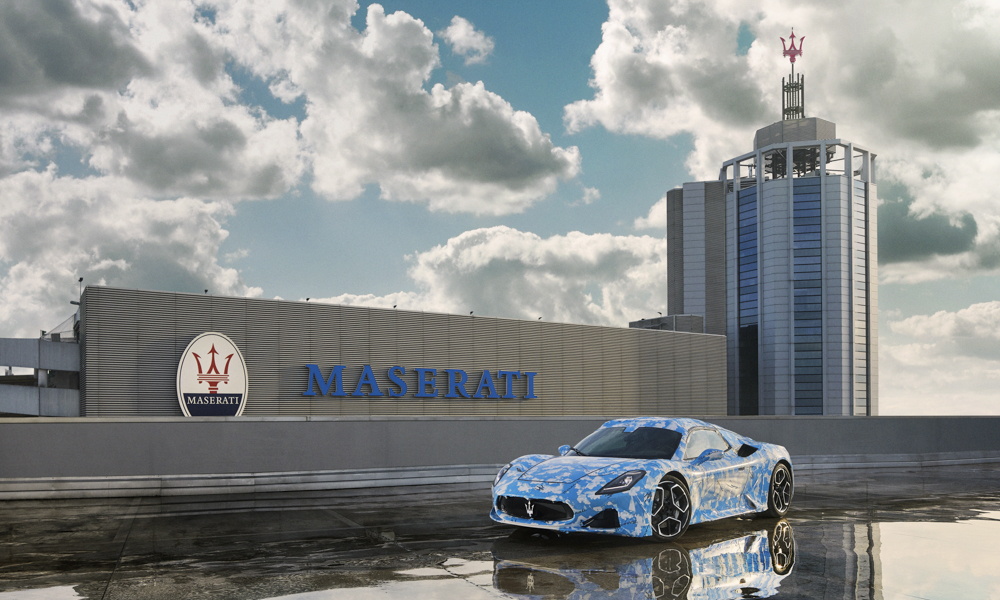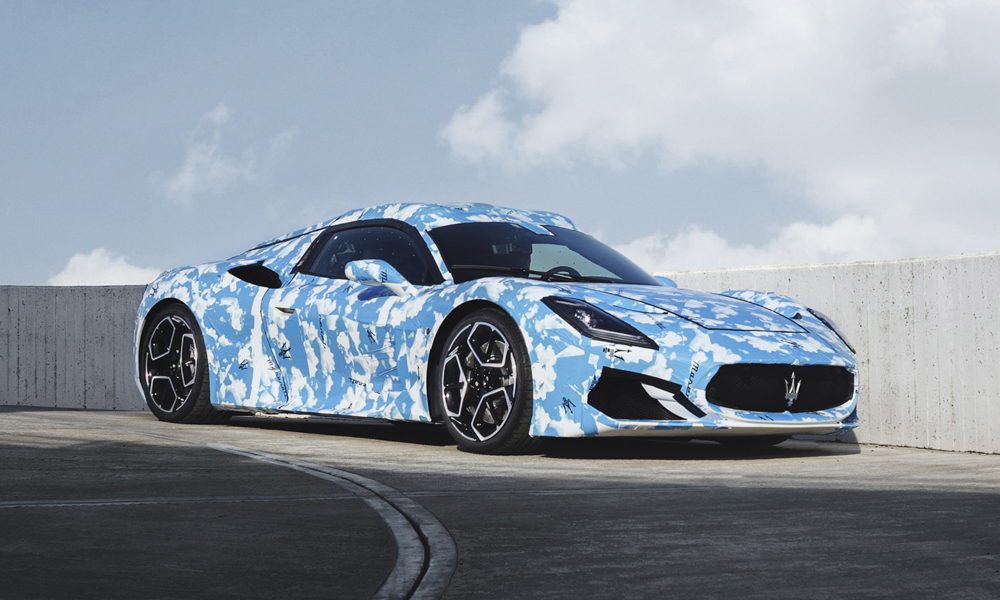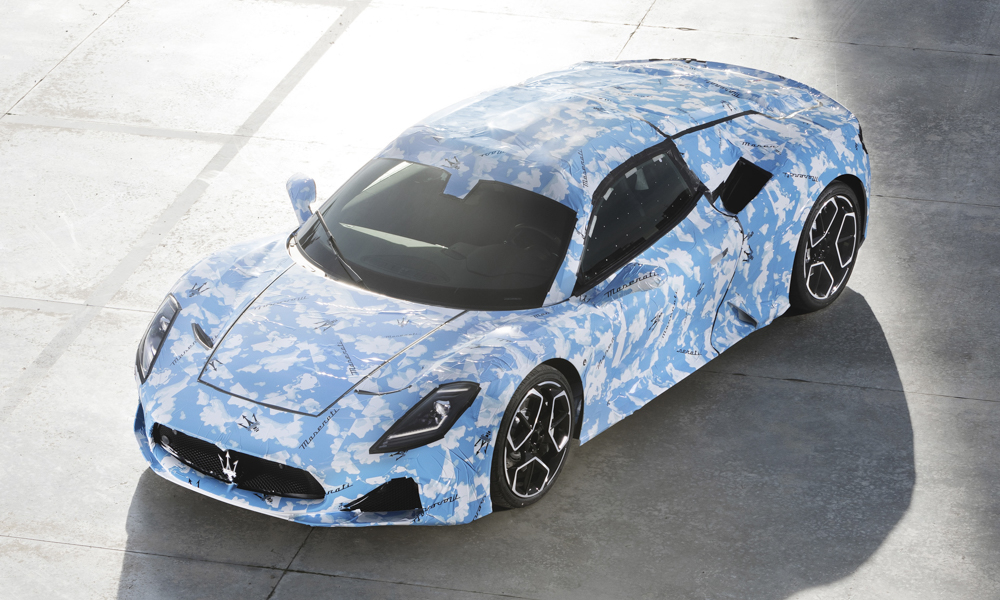 The body is still made of carbon-fiber and composite materials. The 621hp Nettuno V6 can rocket the MC20 to 100km/h in 2.9 seconds, and propel it all the way to a top speed of 325km/h. Though, expect the convertible to sacrifice a little bit of this performance. Aside from the soft-top version, Maserati says that an electric MC20 is in the pipeline.
Details remain light on when we'll see the vehicle free of its camo and with the top down, but you can expect it to be one of the sexiest convertibles out there.