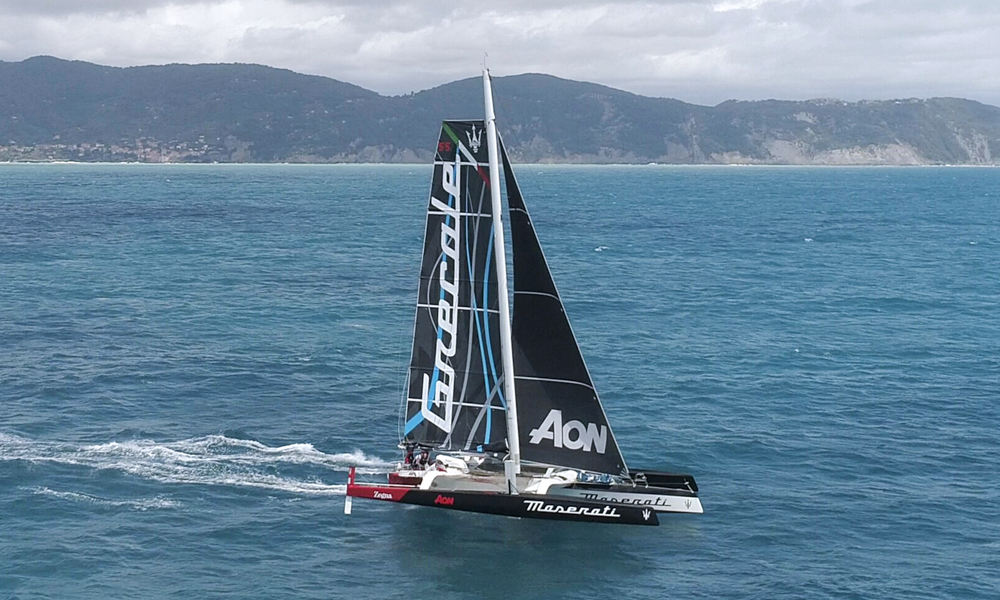 Earlier this year, Maserati released "spy shots" of its upcoming crossover called the Grecale. The photos were blurred, suggesting that the "employee" who hit the shutter button did so with the prototype speeding around the automaker's factory. It was a marketing gimmick to generate public interest in the car (the photos, after all, were made available on the press website of the car company).
And speaking of marketing gimmicks, the Italians were recently at it again. It involved another high-speed machine, and this time around it floated. The triple-hull craft you see here is called the Maserati Multi 70. The 21.2m trimaran's main sail got a new livery with the Grecale's name, and its raising is said to start the countdown of the new car's launch.
That reveal, by the way, will be in November if COVID-19 doesn't throw a curveball at Maserati's plans. The firm has been very secretive about its upcoming product, and only speculations about the Grecale's features and running gear exist online.