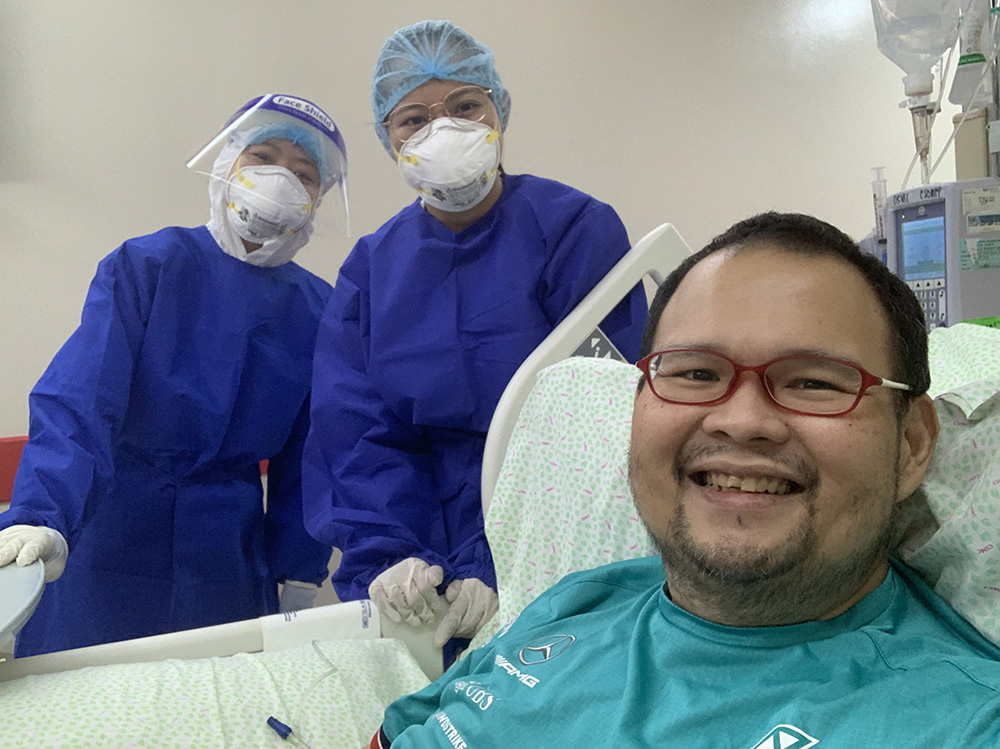 There is an old African adage that says it takes a village to raise a child. In my case, it took an entire industry and the local automotive car scene to give me a second lease on life.
Last February 1, I got out of bed and suddenly fell down, with no energy at all to pick myself up. My wife heard it, and immediately called an ambulance to rush me to the hospital, where my youngest brother and my father went to meet me. That ambulance ride was trippy, but not as smooth as I was expecting. I had gone to the toilet the night before, but as I was exiting, I fell and stumbled hard—so that should have already been a warning.
Upon arriving at the hospital, it took a while to check me in as they were ascertaining what was wrong with me, and I needed to have an RT-PCR test done before they could admit me. Unfortunately, I tested positive for COVID, and was thus placed in a special ward in the hospital. Thankfully, it was a very mild case—almost asymptomatic.
A team of doctors immediately set up a plan: move me to the ICU, perform an emergency endoscopy, and see where and what was causing me to bleed out internally. And the car industry, the automotive scene and the motoring press sprang into action and got the word out that I needed blood. Lots of it.
Many people rushed to donate blood. The early responders wanted to remain anonymous. Others posted on social media asking for help on my behalf. And hundreds of people reached out to me and my wife to offer help. My wife took it all in stride despite being almost overwhelmed by the sheer enormity of everything that was happening.
The doctors were worried that they would not have the required amount of blood that I needed. But miraculously, the blood bank at my hospital had gotten all the blood it needed for me right before my emergency endoscopy started.
Last February 1, I got out of bed and suddenly fell down, with no energy at all to pick myself up
Never did I think I was in danger of dying. But the doctors said that things got quite hairy as I had lost so much blood. More important, I never would have imagined that so many people would step up, donate their own blood or find me blood. Special mention to my VISOR family, my Philippine Daily Inquirer motoring team, San Miguel Corporation, and Marnie Manicad Productions International who vigorously took action to find me blood and have it delivered to my hospital.
There were many others who gave blood but chose to remain anonymous. These included friends and acquaintances in the car scene—those who shared the same passion with me, hung out with me, and bonded with me through meets and events. Jake Donovan Ng was one of the first people to give some of his blood to me, and I had known Jake for a few years through the scene. Same with Weiman Wei, another dear friend I had known for almost 20 years in the car scene who happened to live near the hospital. Other friends also reposted on their accounts my need for blood, like my former schoolmate and Honda guru Franklin Lu, all-around good guy Sonny Vicente, and many others who sought to help even if they could not give blood to me.
On the more formal side of the industry, automotive executives acted just as passionately to help us out, like GT Capital Auto Dealership Holdings chairman Vince Socco, Toyota Motor Philippines' Jovie Roqueza, Autohub Group's Mae Valdez, and Emicor's Micca de Joya. Special mention to the employees of my home golf course, Forest Hills Golf and Country Club in Antipolo, where eight of their employees volunteered to go on standby, ready to give some of their blood to me if needed.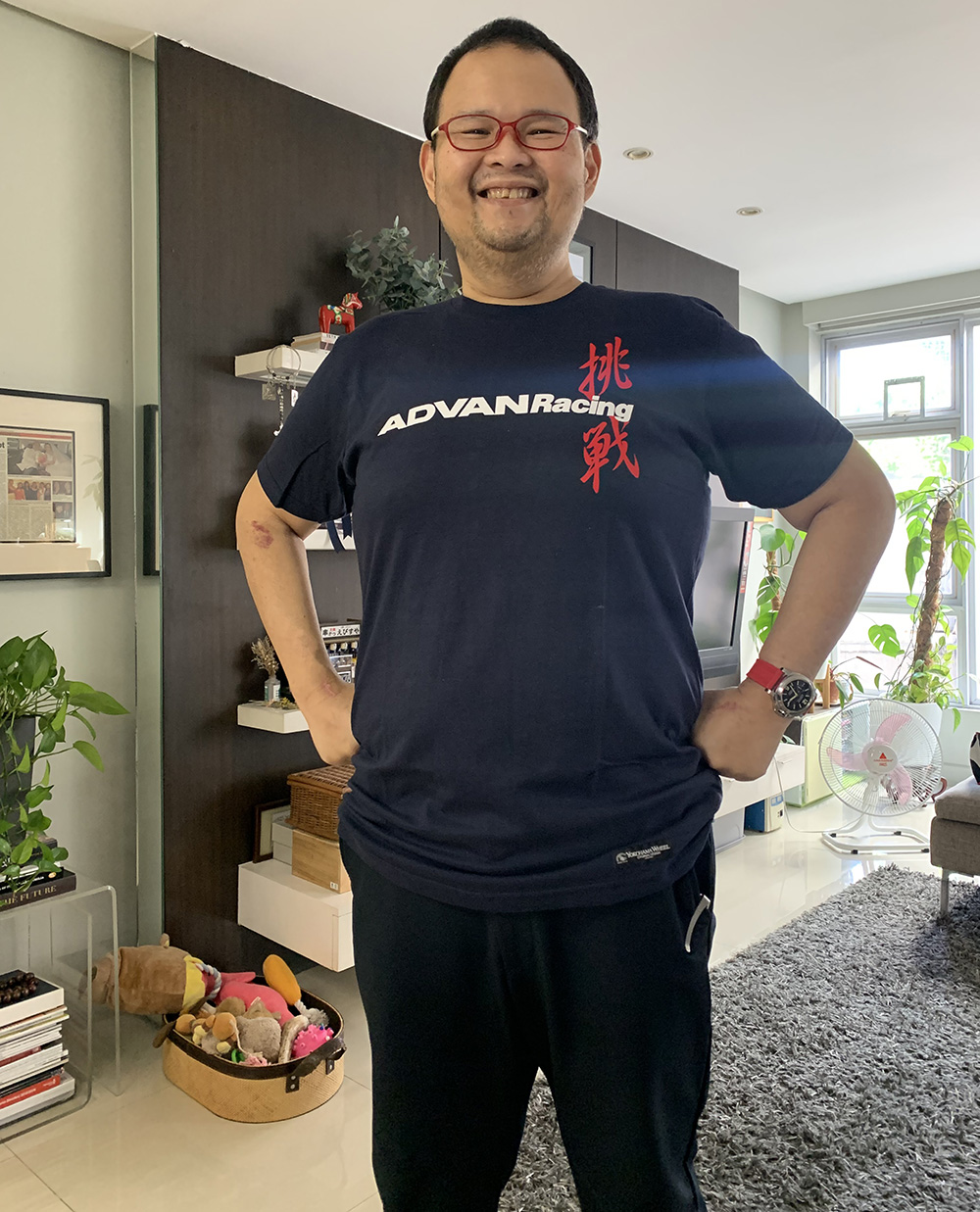 And then, of course, there were everyone's prayers that really sustained me. In His eternal grace, wisdom and love, God saw fit to give me another chance. God is kind and merciful, after all. Never doubt the power or prayer.
Lastly, I would like to thank my family, especially my wife Erica, who kept her cool. She was calm and composed to sort out the mess I was in, only to cry at night in anxiety and fear of what was happening to me. We must never ever let our family experience such pain in life if we could help it. And thank goodness for PhilHealth and HMO!
A typical adult human body has anywhere from 1.2 to 1.5 gallons of blood. By the time I was discharged, the hospital had transfused me with nearly a gallon of other people's blood. I am now literally connected and indebted to so many people, carrying their precious blood in me, and with it their dreams and aspirations in life. This gives me strength and a deep sense of gratitude, not to mention humility and awe. The Lord works silently at times, yet He works miracles when we least expect it.
As I recover slowly but surely at home, our Chief has posed this challenge to me: I must find my purpose now that God has given me a second chance.