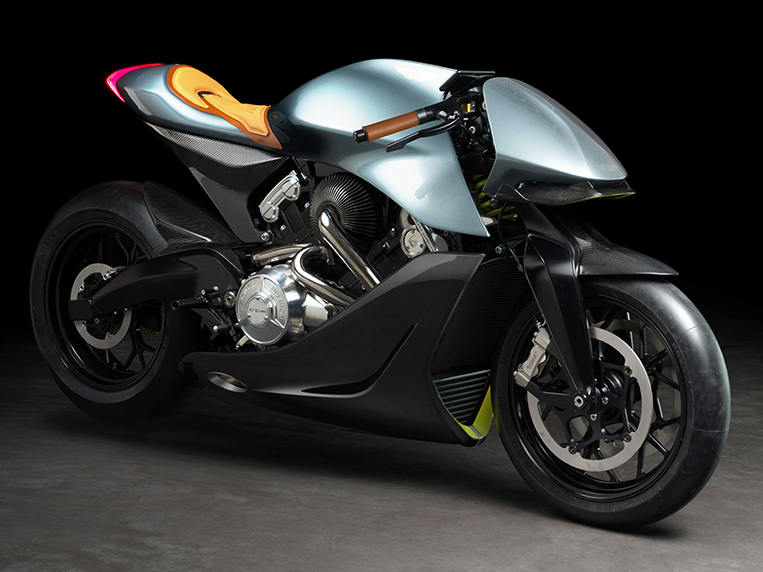 Aston Martin is probably best known as the provider of adequately cool rides for a certain Mr. James Bond, and it seems the world's most famous secret agent will soon be able to travel on two wheels if he wants to, thanks to the latest machine that has just been unveiled by the British luxury automaker. Meet the AMB 001, a track-only superbike created in collaboration with English motorbike manufacturer Brough Superior, in which Aston Martin was responsible for the design and the motorcycle firm took care of the engineering. The result, as expected, is expensive, powerful and limited to just 100 examples.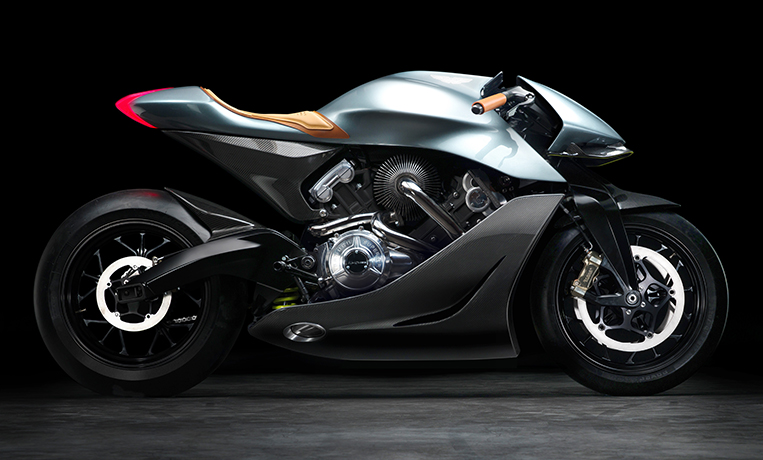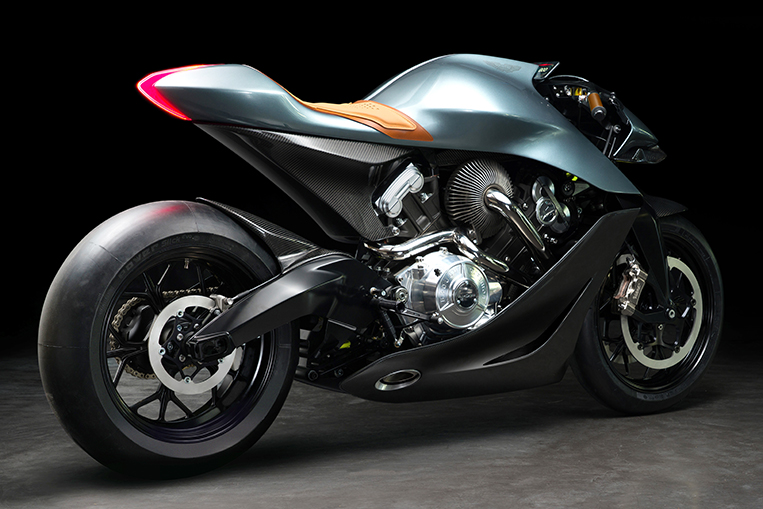 This is the first time that the famous Aston Martin logo finds itself attached to a motorcycle, and what a badass toy it is. Powered by a 997cc turbocharged V-twin engine, the AMB 001 churns out 180hp while weighing just 180kg, numbers that indicate this thing could be a bundle of fun on the racetrack. The double-wishbone fork up front is attached to a machined titanium backbone frame that leads into a carbon-fiber subframe at the rear. The whole bodywork is made from carbon fiber as well, with some of the body panels also taking up structural jobs. Engine covers made by aeronautical suppliers, forged aluminum wheels and an exhaust manifold made of a superalloy called Inconel are just some of the highlights this two-wheeler has to offer.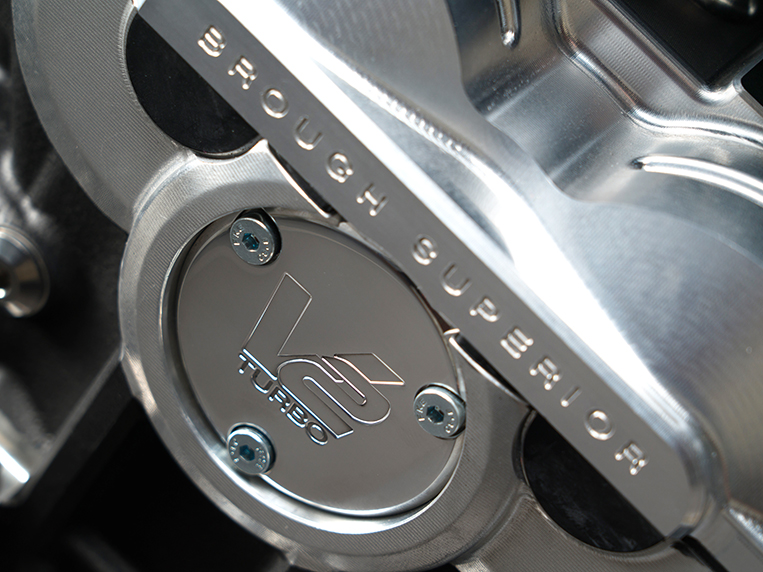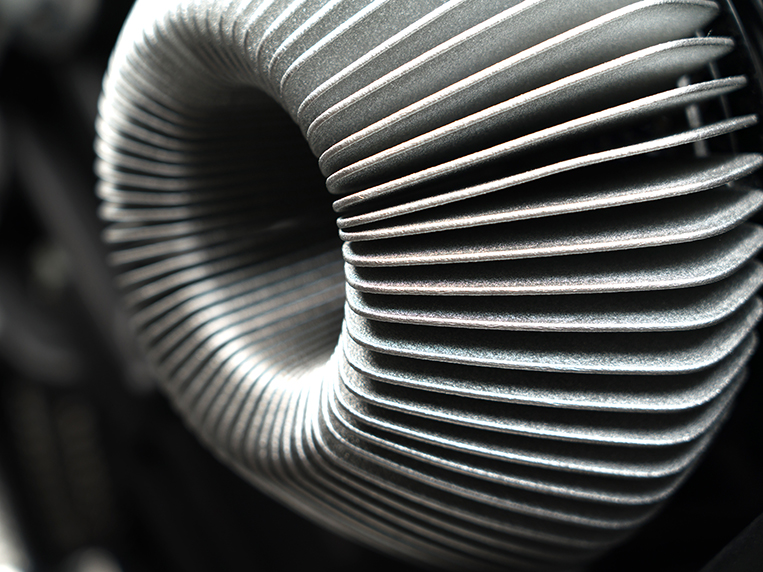 As befits a vehicle carrying the Aston Martin name, the rider gets to sit on a hand-stitched leather seat as he admires the Stirling Green and Lime Essence paint job that adorns this €108,000 (P6.03 million) contraption. And there's much to be admired.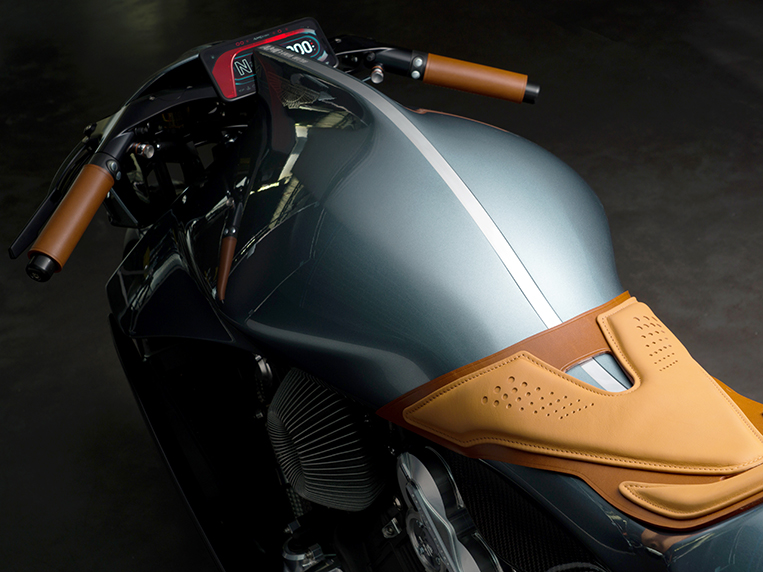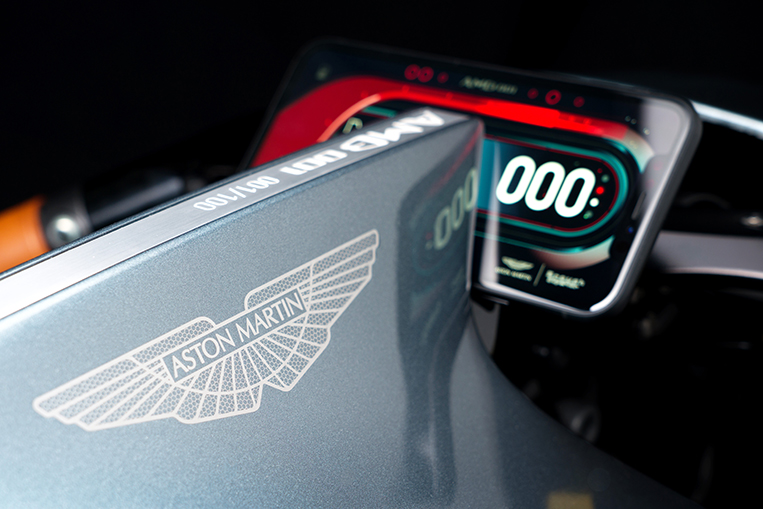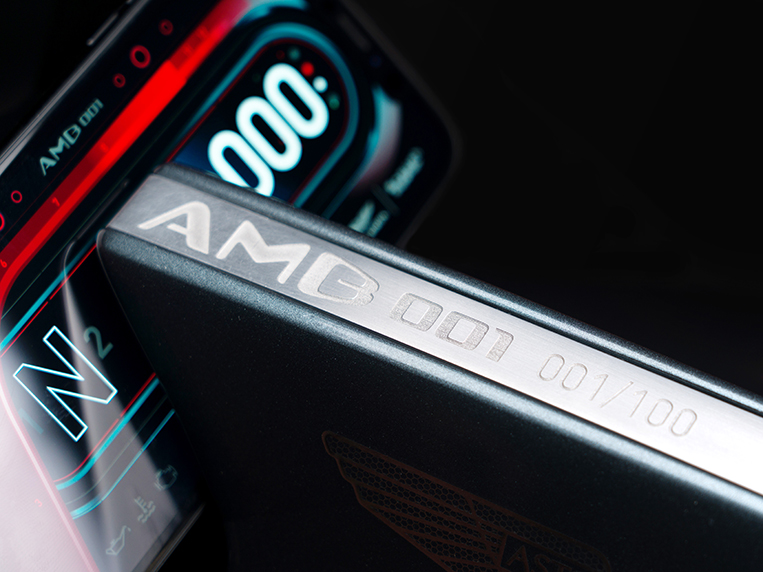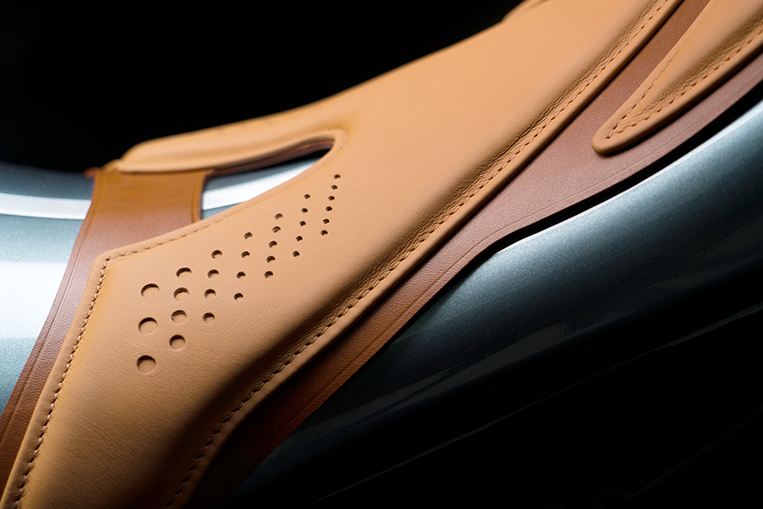 The bike's flowing form makes it look more like a sculpture than a track weapon, with a carbon-fiber fin (which takes its inspiration from the side strake on Aston Martin cars) running all the way along the top of the bike. The black wheels, the futuristic instrument panel and the hunkered-down stance make this hand-built wonder appear like something the Terminator would ride. In reality, it will likely be wealthy, middle-aged men who take to the track on it.
And, hopefully, Mr. Bond.