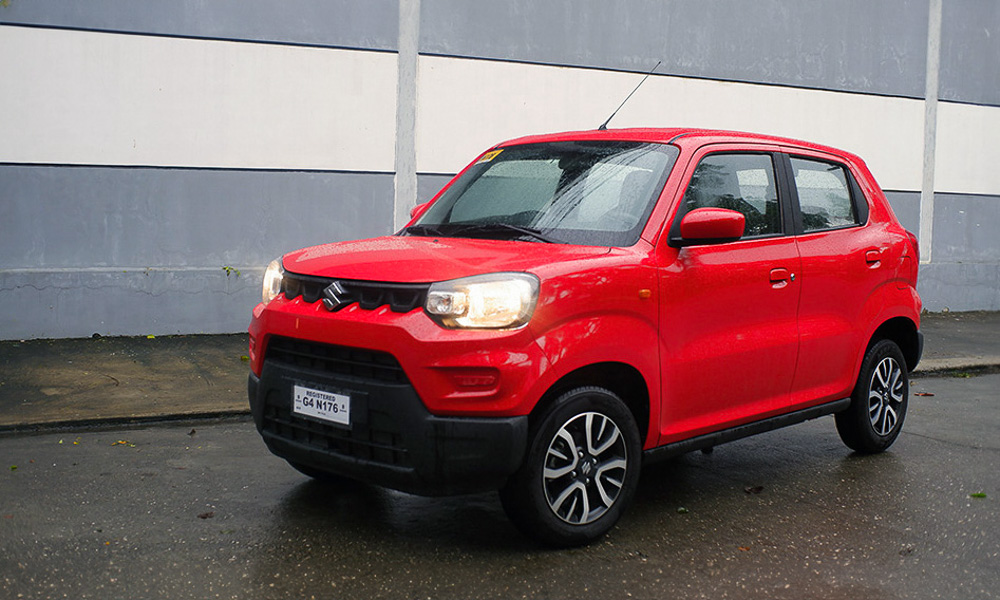 "Don't ever become jaded," my late father told me as I started out life in the corporate world many years ago. You won't get rich being a car critic, but if you can prove that you're not going to wreck the test cars on a regular basis, then you get to drive some of the best you can get in the market.
I grew up reading and rereading Car & Driver and Road & Track magazines back in the late '90s, so I developed a natural appetite for going fast whenever the situation permitted. Besides the steady stream of "normal" cars that I've gotten to review, I've also been grateful to have driven some of the faster cars in the motoring world—ranging from 911s to Mustangs, to that once-in-a-lifetime date with an Aventador.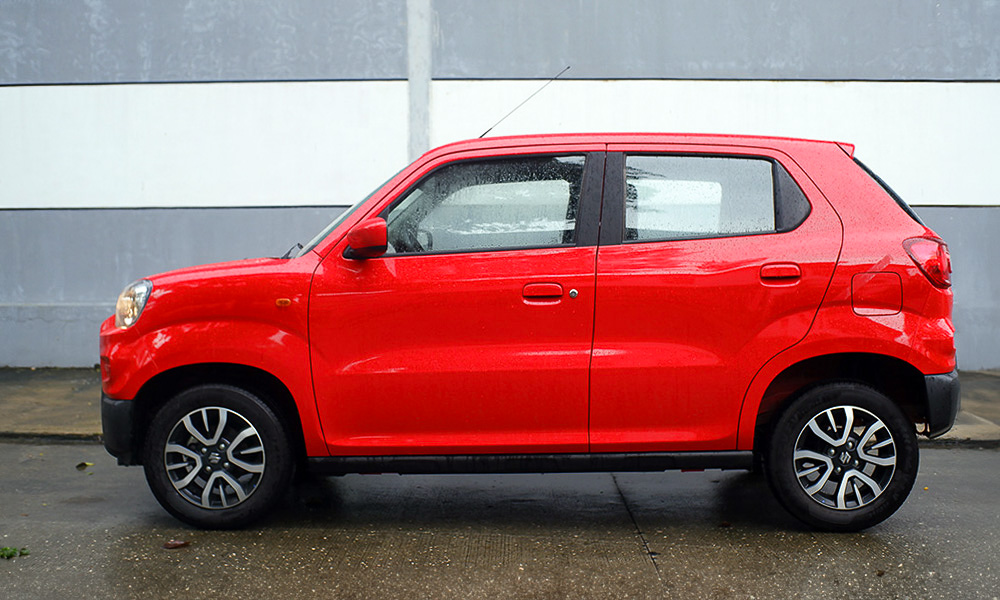 But this…this has got to be the smallest and weakest car I've ever tried. And I specifically asked for this test drive, a model that not many will especially look forward to when there are plenty of other faster, better equipped, and snazzier cars to review. Why, you ask? Because variety is the spice of life, and because it's more significant—economically speaking—than a P40-million supercar.
For today's generation of young working stiffs and college students, the Suzuki S-Presso (now with Auto Gear Shift) is the most accessible car they can get.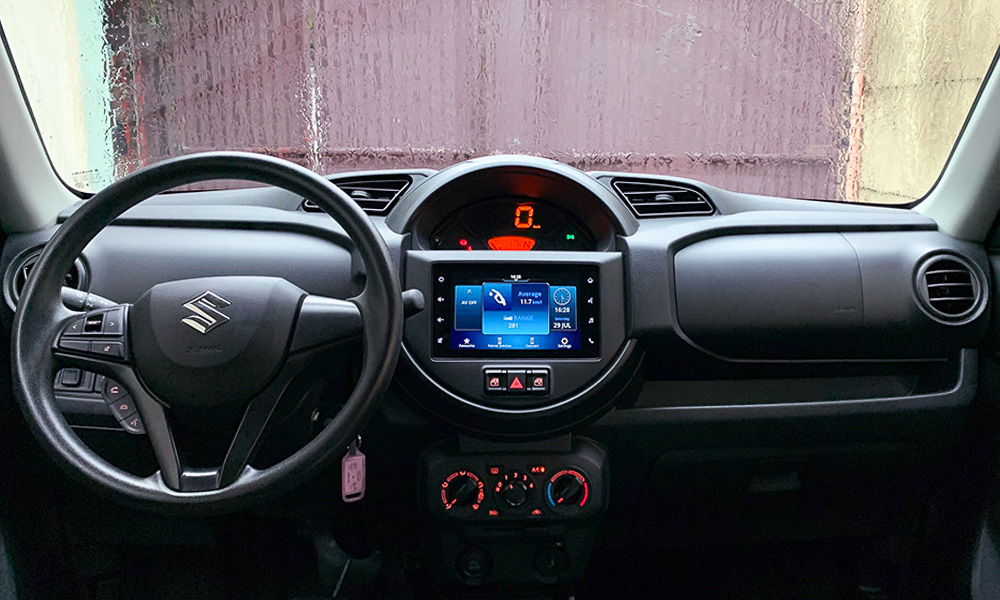 Today, that gets you a 998cc three-cylinder engine, 66hp, 70-series 14-inch tires, and a cabin with plenty of cheap plastic and exposed metal. It is the Kia Pride for Gen Z.
How does it drive? If you want the brutal truth, I'm tempted to say that it's terrible, but it's not that bad. Not great, not very good either, but just…acceptable. If P660,000 is all you can realistically afford, you really shouldn't complain.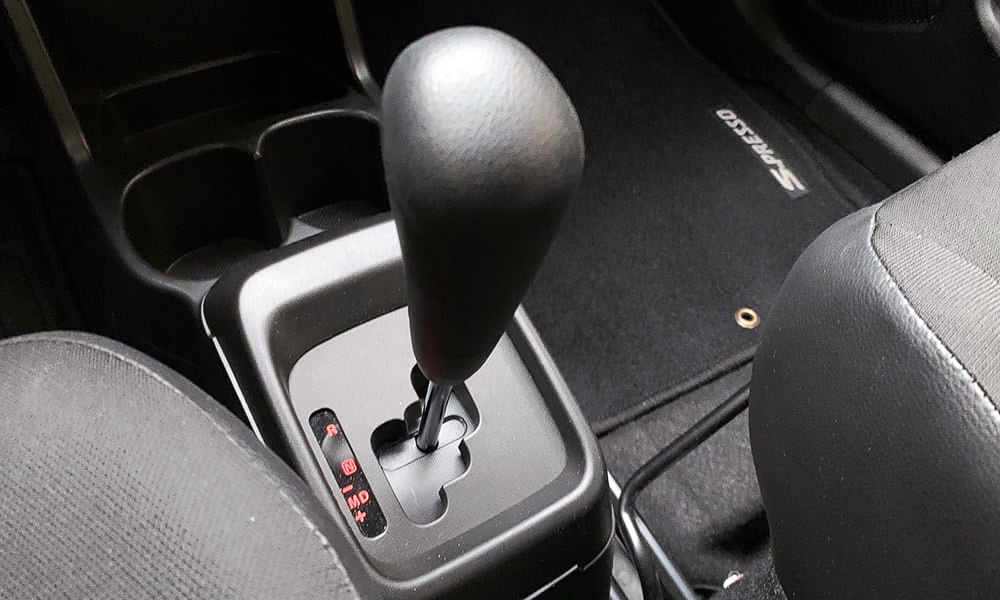 Since it's not a torque converter, CVT, or DCT-type transmission, the automated single-clutch has all the finesse of a student driver at low speeds. Roll away from a stop and first-to-second gear causes a lurch as it declutches then clunks into gear.
You get used to it after a while, and it's smoother in the higher gears as long as you have a light foot on the accelerator. Holding a gear is possible in manual mode as the computer lets you bounce the engine off the rev limiter to really max out that power.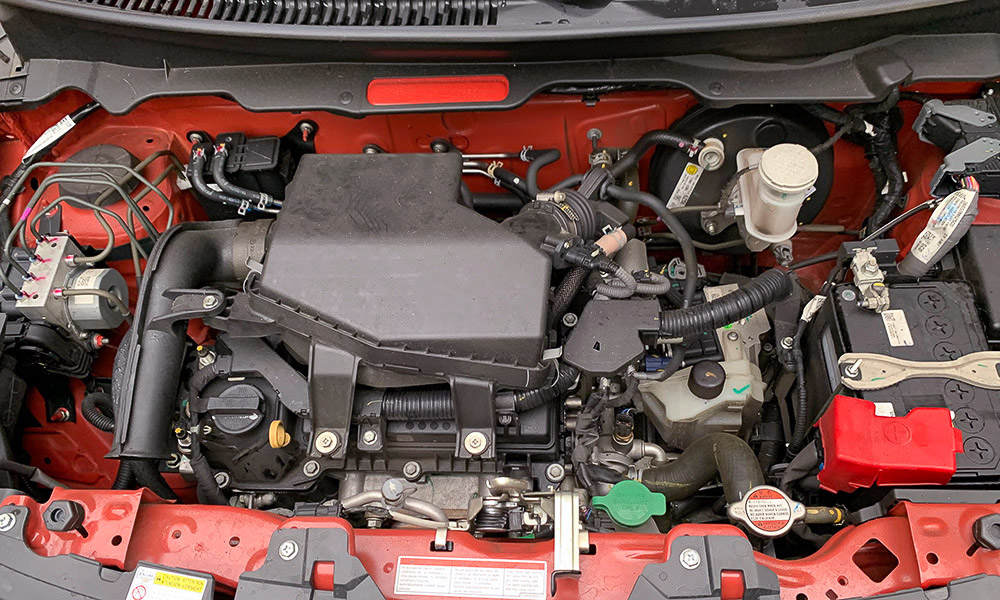 You're going to be revving the motor a lot anytime you're in a hurry, too, because there's not much torque to get you moving along. You won't feel too bad about thrashing it either because there's enough sound insulation to muffle the noise. Also, Suzuki knows a thing or two about making durable, small engines from decades in the motorcycle industry.
This isn't going to give you stellar fuel economy numbers, but 12km/L in the city isn't too shabby. You'll want to limit your time on the highway, though, because it easily gets nudged about in strong crosswinds.
The body is also so light that when you slam the door closed, it vibrates for a half-second. And three-star crash rating or not, it's so small that I would hate to be sandwiched between two big vehicles.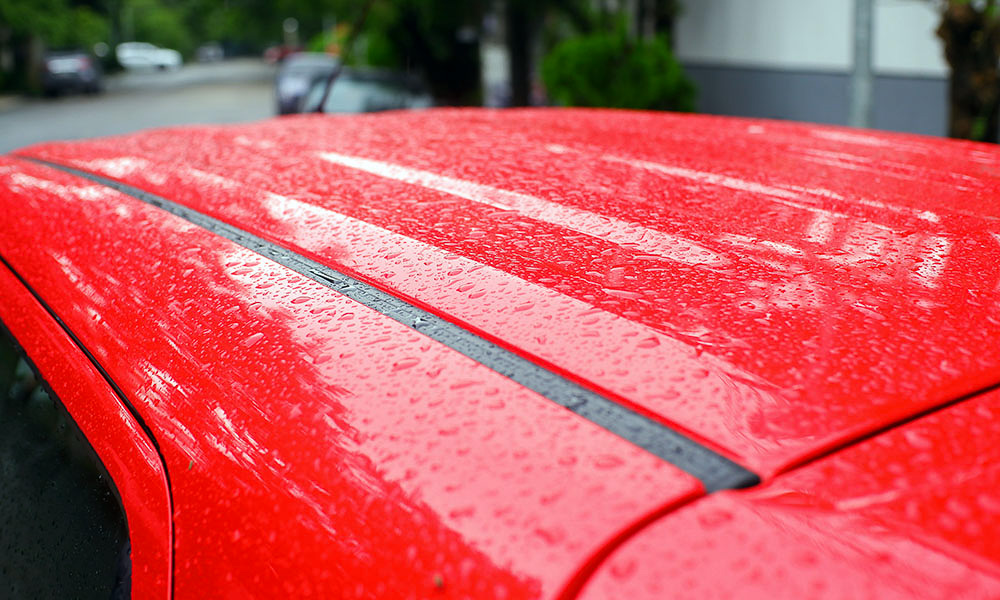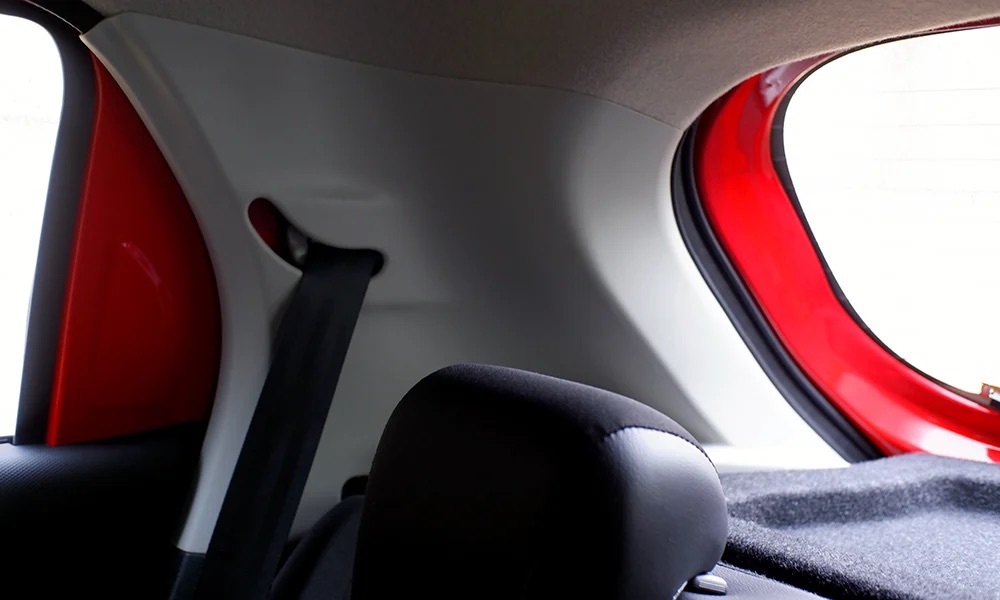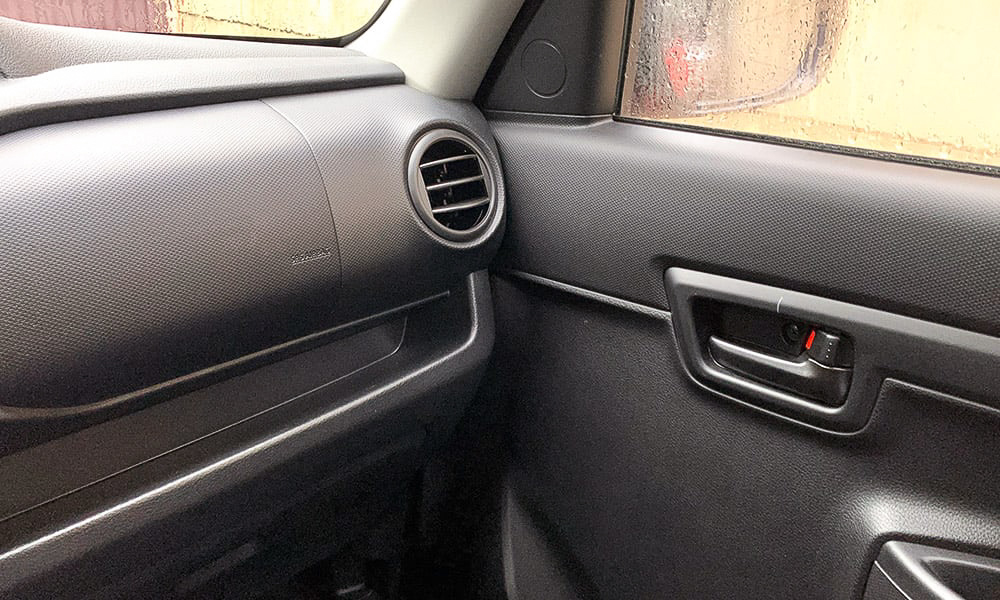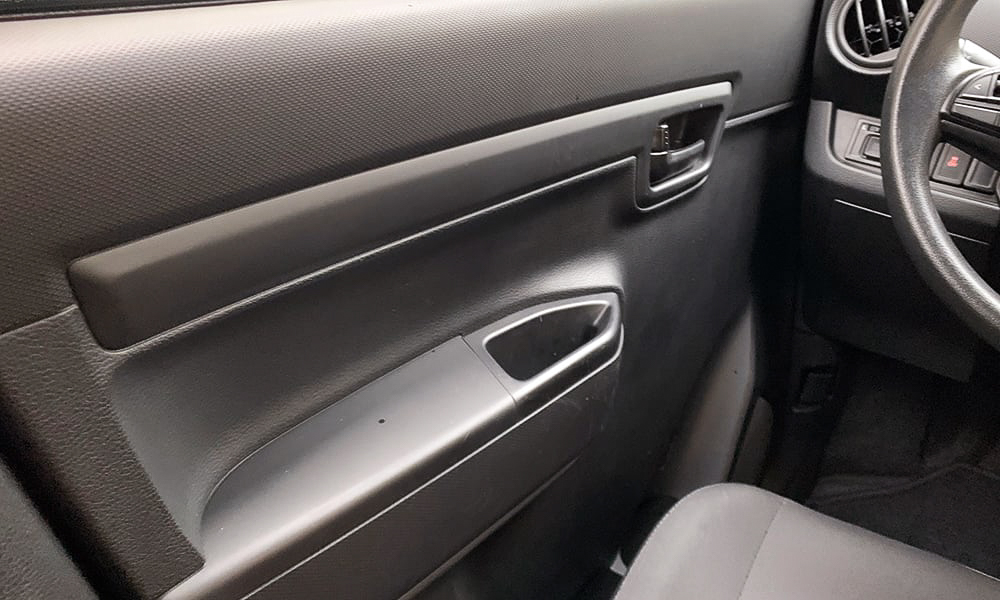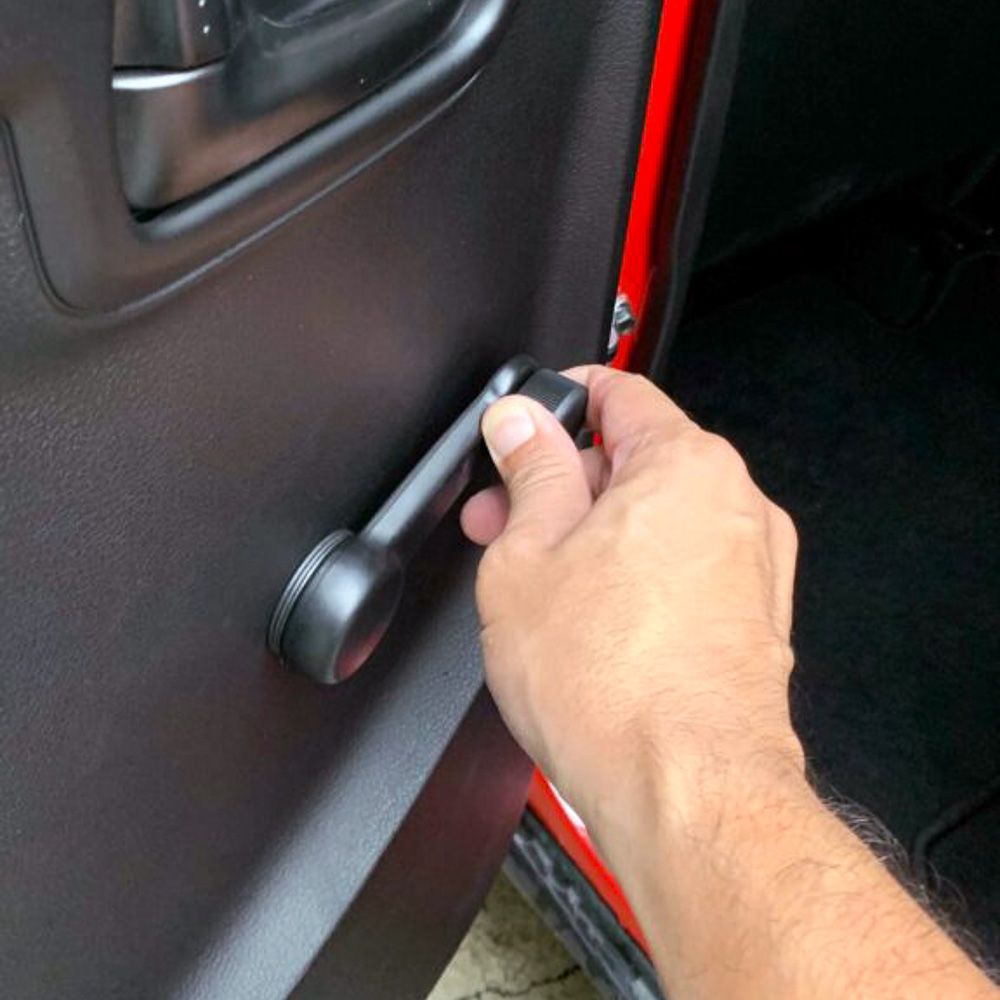 If you know your cars, then you know that the S-Presso is actually assembled in India by Maruti Suzuki, a subsidiary specializing in low-cost cars. That's clearly evident in many cost-cutting measures: halogen headlamps, lots of cheap plastic, "mouse-fur" carpeting, body panels either flat or corrugated to make the molds as simple as possible, centralized front power window buttons, manual rear window winders.
I'm almost tempted to think that the bean counters won a total victory over the engineers, but then it has modern features that cost some good money.
Like the engine auto-start stop system, for one. Steering wheel buttons for the stereo. A legit head unit with Apple CarPlay and Android Auto. Dual airbags, ABS, and traction control, although I'd have gladly skipped the latter in favor of a proper rear window wiper. Really, who needs traction control for such an underpowered car?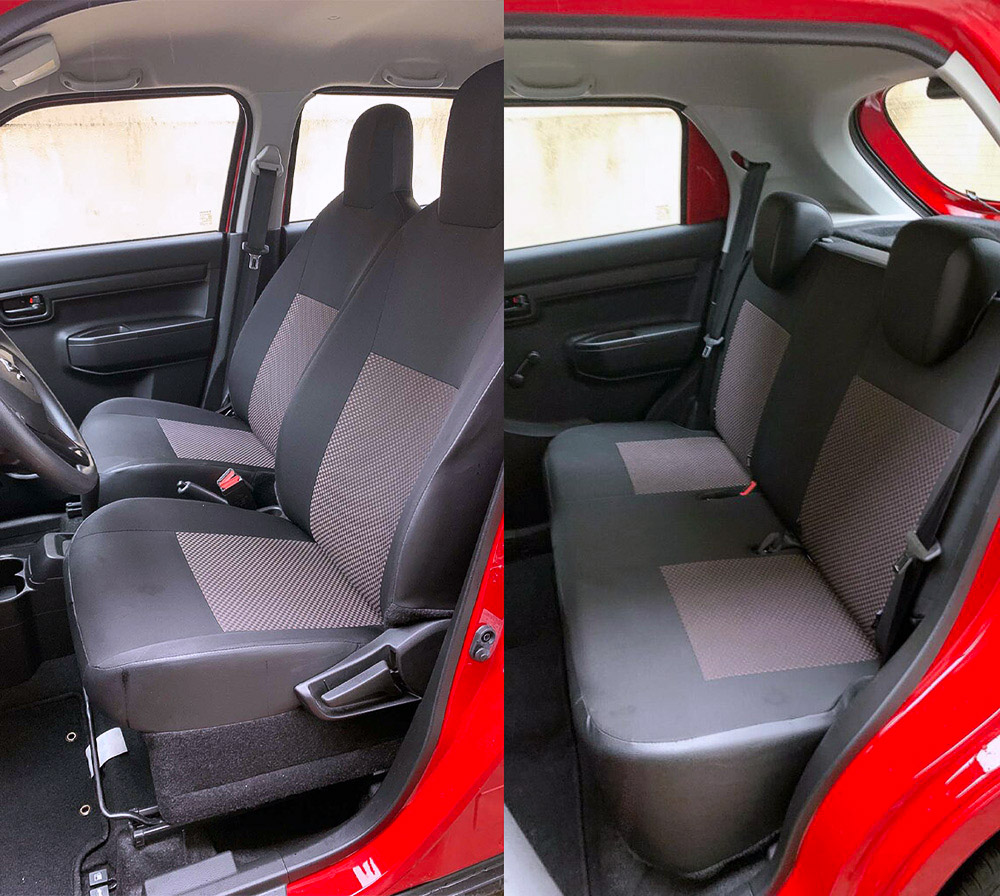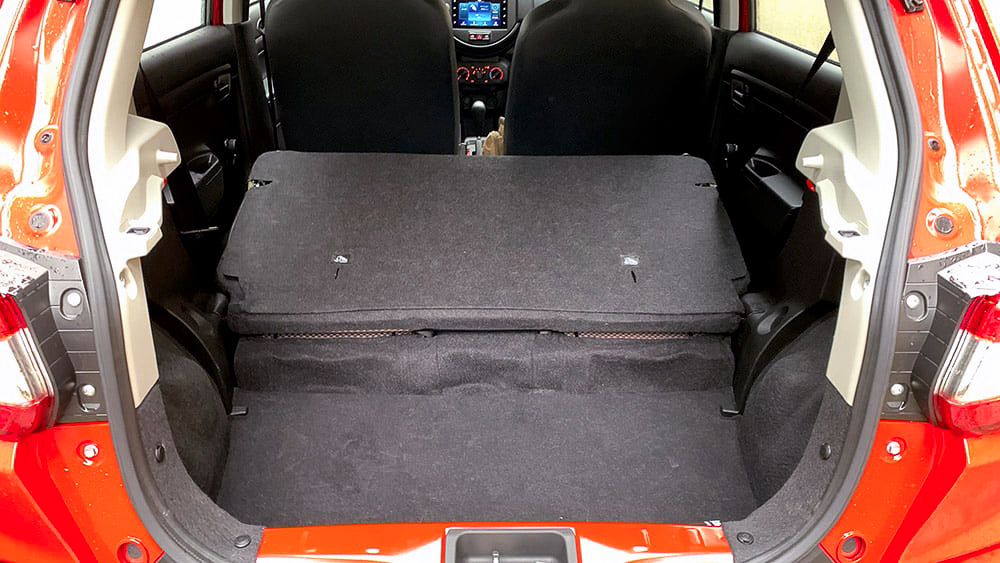 I could also use more headroom, a seat height adjuster, and a telescopic steering wheel, but all of that will cost money and we're on a budget here. There's about an inch-and-a-half of headroom before my head brushes against the headliner, and there's no way to lower the seat.
The driving position is weird for my 5'8″ frame; the seat is too high, and the tiller is too forward to get into a comfortable position. It works better for smaller drivers, which is just as well because there are many more petite Filipinos than there are tall ones.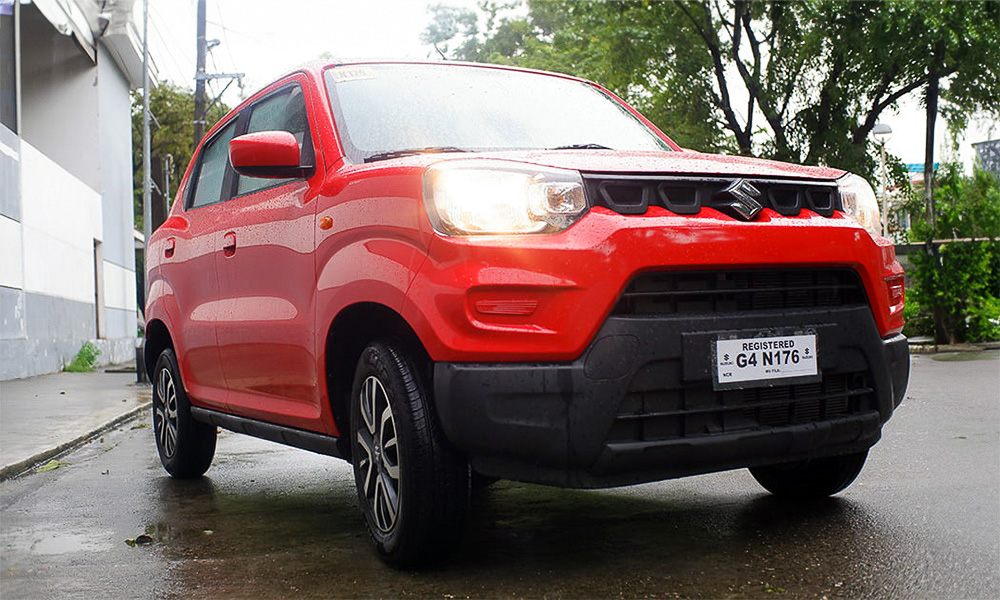 To tell you the truth, I wanted to hate the car on the very first day. Aside from the clunky transmission, the steering feels lifeless at low speeds, and the short wheelbase and the soft suspension are easily upset over bumpy roads. Yet the car grew on me the more I used it.
A colleague asked if I wasn't terrified at its low crash test rating (from zero to three stars after a few trips back to the drawing board). I said glibly: "Well, I don't intend to crash anyway."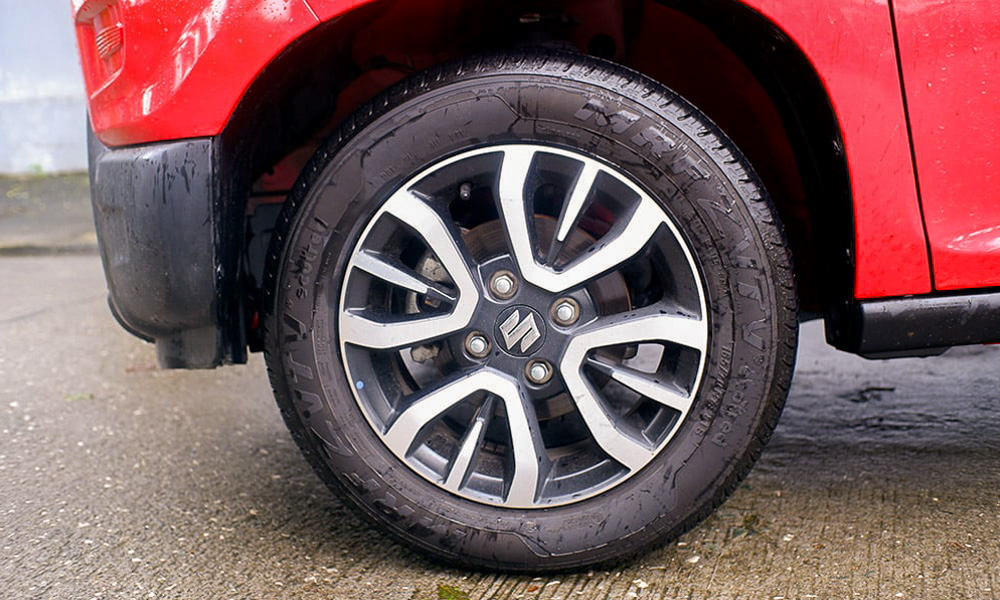 On wet roads, the budget MRF tires easily let go if you toss it into a hard turn, which can be scary if you don't know what you're doing, but also fun if you do. And it has a traditional handbrake, which lets you do J-turns if you're up for a bit of entertainment.
Driven within its limits, it's like a cross between a phone booth and a go-kart. Ground clearance of 180mm is higher than the average hatchback (the Honda Brio has 165mm, for example), giving you the ability to wade through ankle-deep floods.
Still, it's an inexpensive hatchback through and through, and any criticisms I have about it are quickly silenced by referring to the price. I mean, what else could you expect for that kind of money, right?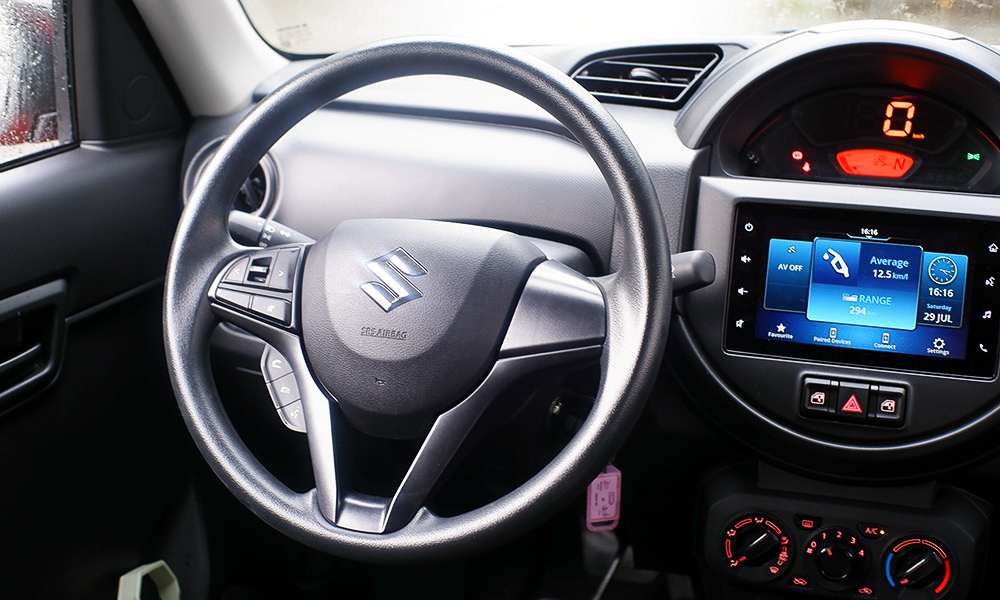 Anybody stepping into the corporate world fresh out of college will immediately learn how to manage expectations. It's the same with the S-Presso. All cars are about meeting certain objectives and within specific budgets.
Go spend more on a better car if you can. But if your budget is so tight that P660,000 is the best you can work with for now, the littlest Suzuki gets the job done in a no-frills but still respectable manner.
SUZUKI S-PRESSO AGS
| | |
| --- | --- |
| Engine | 1.0-liter three-cylinder gasoline |
| Transmission | 5-speed automated manual |
| Power | 66hp @ 5,500rpm |
| Torque | 89Nm @ 3,500rpm |
| Dimensions | 3,565mm x 1,650mm x 1,567mm |
| Drive layout | FWD |
| Seating | 5 |
| Price | P660,000 |
| Upside | Thrifty engine. Decently specced for the price. Quirky charm. |
| Downside | Jerky transmission. Weird driving position. So light and tinny that it vibrates for a half-second when you slam the door closed. |