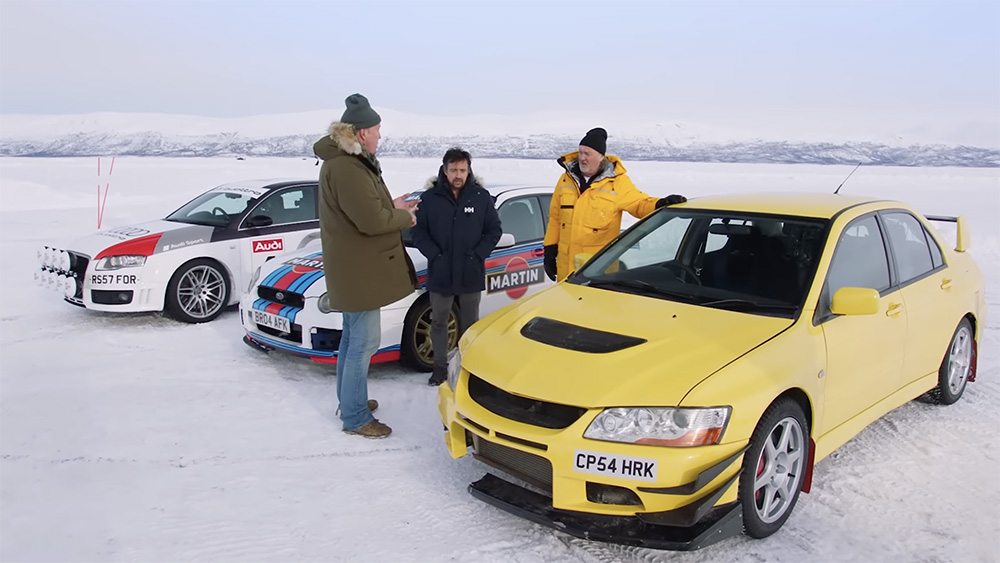 Let me be honest. I'm perfectly aware that speaking ill of the car reviewer's holy trinity is sacrilegious. Still, I have to admit that there were The Grand Tour releases in the past when I thought maybe Jeremy Clarkson, James May, and Richard Hammond might want to consider hanging it up.
The shenanigans would sometimes feel forced, and the laughable skits would fall flat. Sometimes the very premise of the specials gave the impression that they were running out of ideas.
The whole "pick three cars, drive them through the most desolate of places, modify them to suit, and blow stuff up along the way" routine was getting a little old. As such, I really did not expect much from their latest special "A Scandi Flick," but I remained hopeful.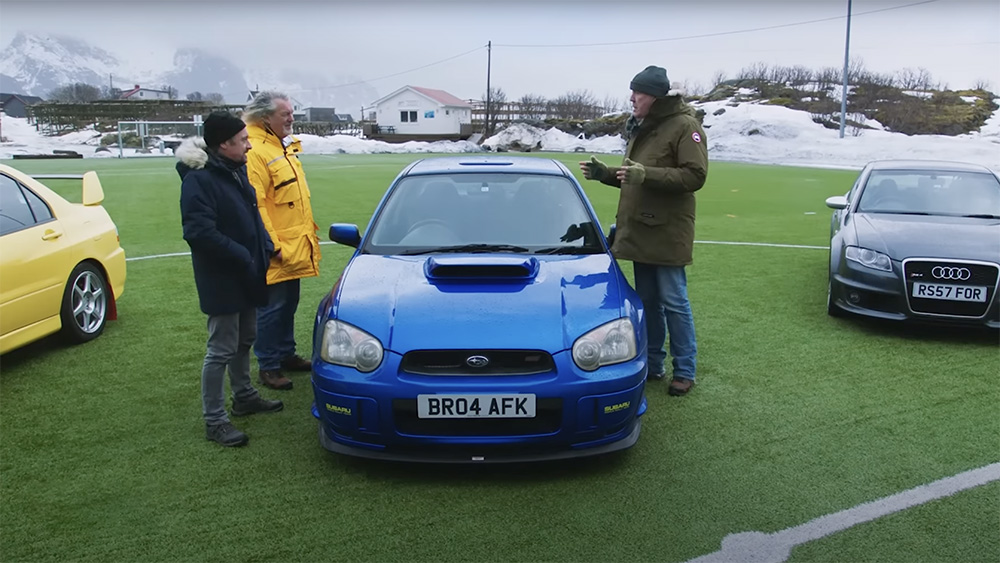 Without giving too much away, the three British presenters pick three rally-derived cars from the 2000s to take on an epic road trip through the icy landscapes of Scandinavia.
James and Richard go with the most iconic (albeit obvious) pair of rally rivals, the Mitsubishi Lancer Evolution VIII GSR and the Subaru Impreza WRX STI V-Limited (GD peanut-eye, to be specific). Jeremy, however, seems to have misunderstood the assignment and pulls up in a 2007 Audi RS4, which he justifies by saying, "It's a Quattro."
From there, the trio embarks on an almost 600-mile (965km) journey across Norway, Sweden and Finland to their final destination: an airport near the Russian border.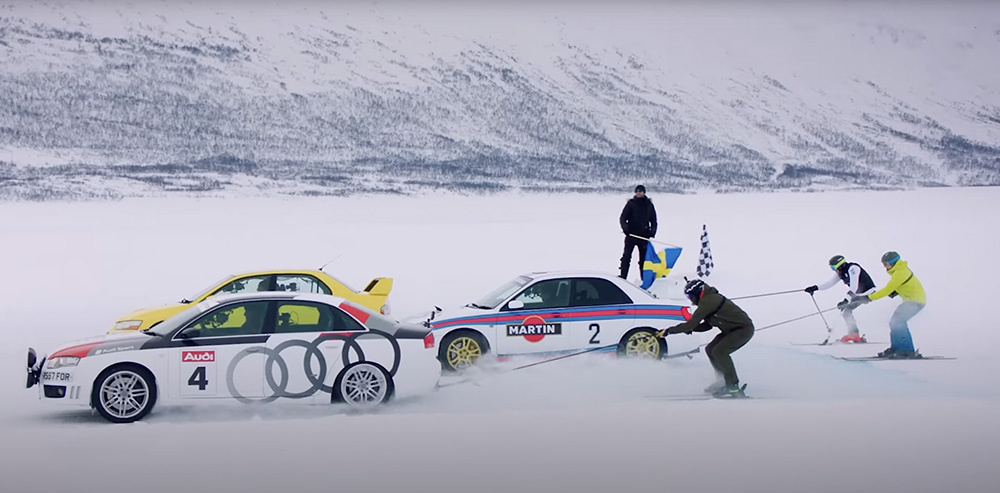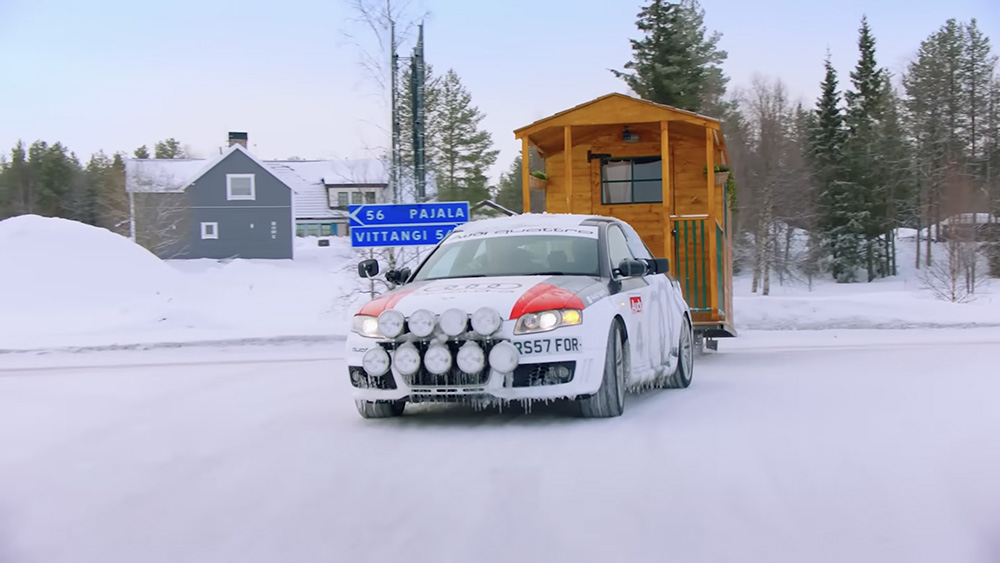 The fun they have along the way is hilarious and entertaining, to say the least. It has all the makings of a good old Top Gear/The Grand Tour special: witty banter, ridiculous pranks, and things catching fire.
There's a bit more slapstick than usual, but it oddly feels at home on this show. It's even complete with a dreadful backup car lurking in the distance. Challenges are, of course, a large part of any special. And those posed to the trio by executive editor Andy Wilman for this episode are well thought-out and fitting for the vehicles as well.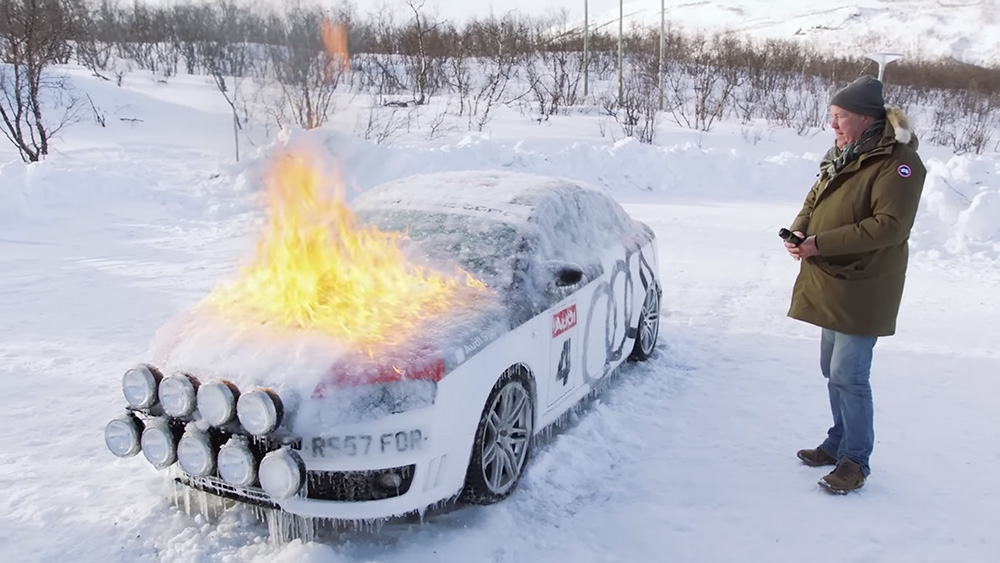 Most importantly, the three cars were modified in a tasteful and respectable manner. In the past, the modifications could sometimes feel like a waste of a perfectly good car (I'm looking at you, off-road Bentley Continental from "A Massive Hunt"). This time around, they actually made them better.
Spare an hour and a half of your time to catch Jeremy, James and Richard in The Grand Tour: A Scandi Flick on Amazon Prime, and treat yourself to a good rib-tickling and some surprising events along the way. I promise it's going to be worth your time.