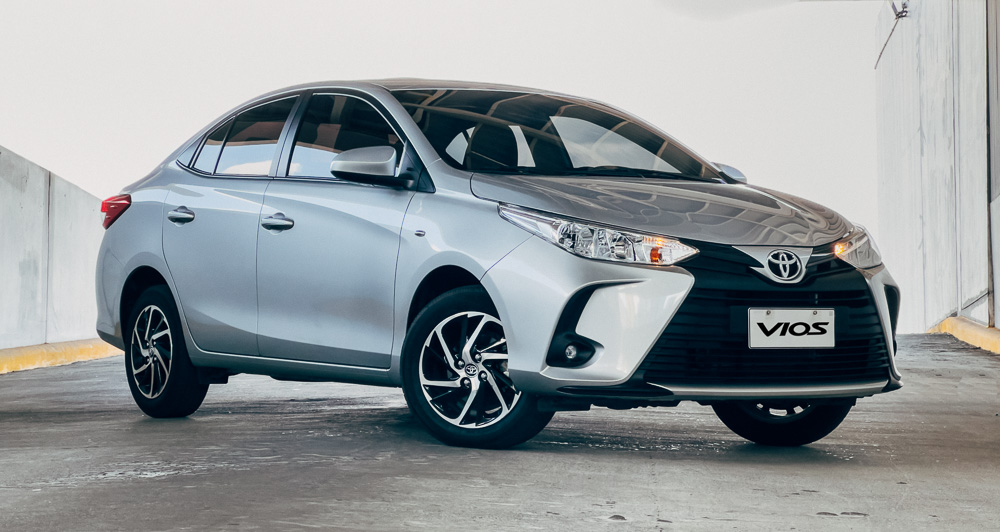 Like it or not, we live in a world where practicality trumps everything else. Take this Toyota Vios XLE 1.3 CVT, for example. I was in the market for a car for my brother to use, where I could get significantly more exciting (if slightly less practical) vehicles for the same price as this Vios.
But there is a reason why you see this damn car everywhere. It's the best-selling sedan in the Philippines. Taxis. Ride-sharing cars. Driving school cars. First cars. You get what I mean.
Despite being tempted by a secondhand 2017 Mazda 3 or Honda Jazz, we chose this for the same reason nearly everyone in the country chooses a Toyota: parts and reliability.
It just gets the job done.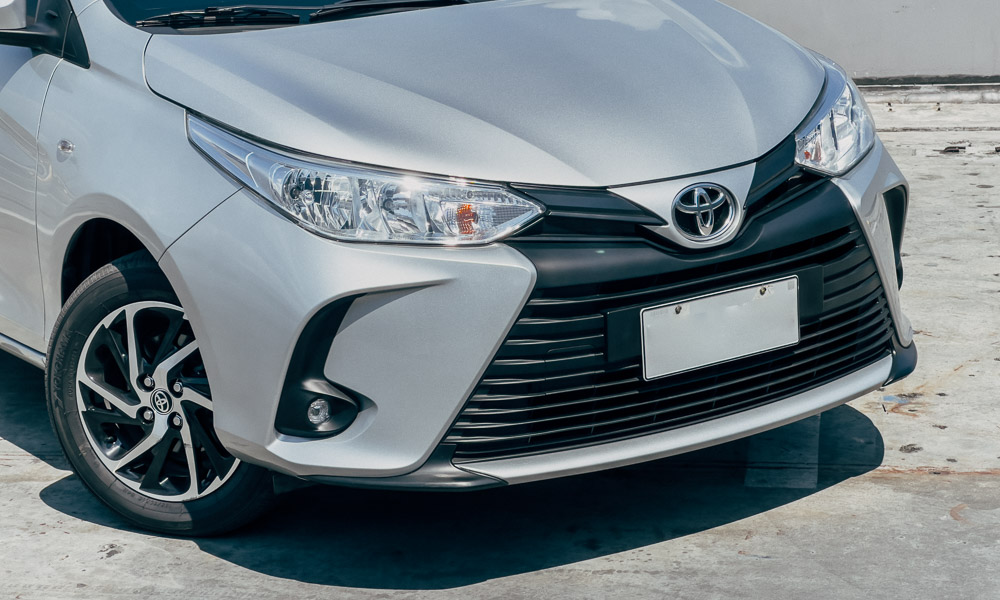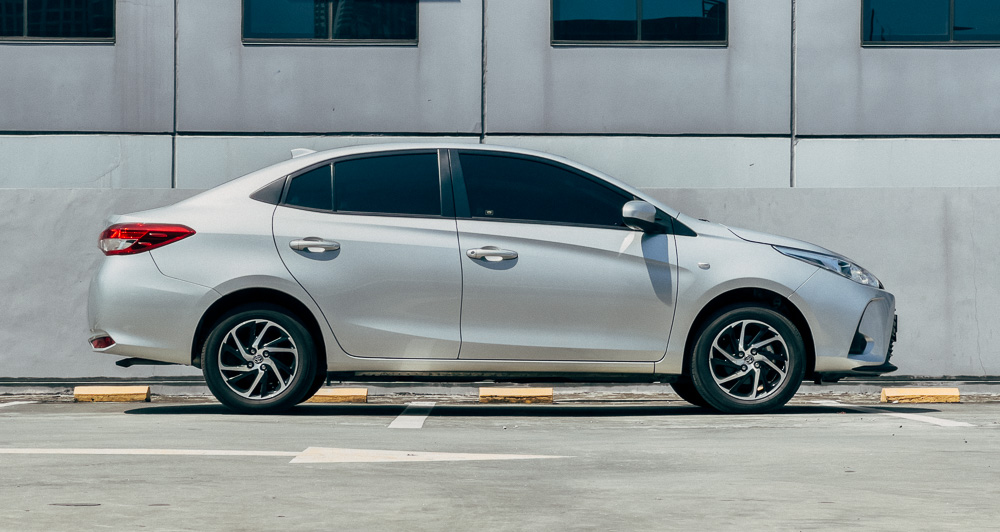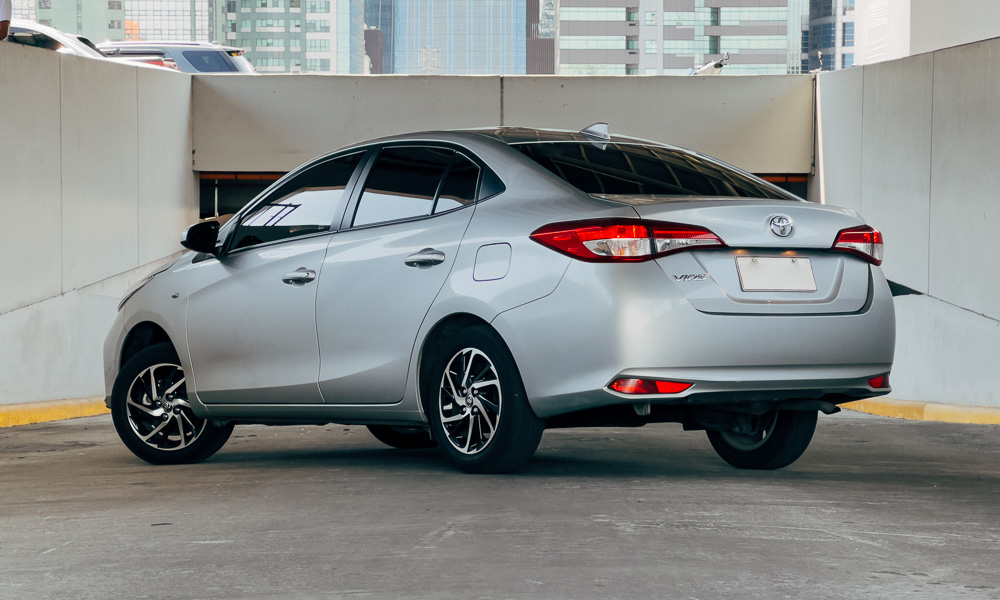 It's a relatively inoffensive, soap-shaped econobox with all the angry styling that's popular with today's design trends.
Halogen lights everywhere, save for the LED fog lights that are oddly brighter than the low beams; two-tone 15-inch alloy wheels that the previous owner curbed on all sides (including the full-size spare); and gobs of unpainted plastic. You get what you pay for.
This third facelift is called "Iron Man," and it was introduced back in 2020. It swaps out the first facelift's awkward grin (which was aptly nicknamed "Joker") for a spindle-like maw and a Supra-inspired snout around the Toyota emblem, which is matte-black plastic on the lower trims. Whether you like it or not is up to your personal preference, but I fall into the latter camp.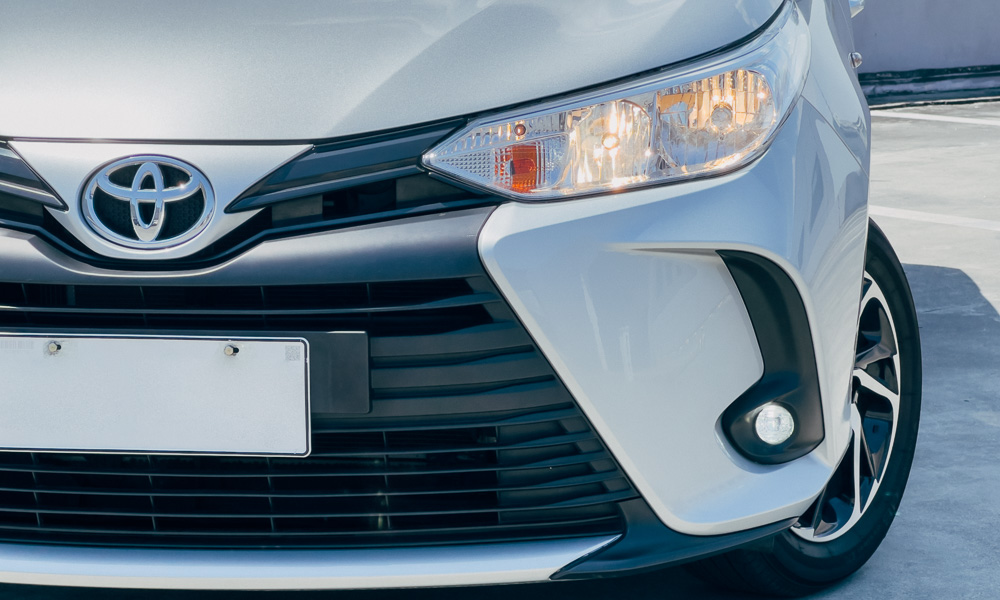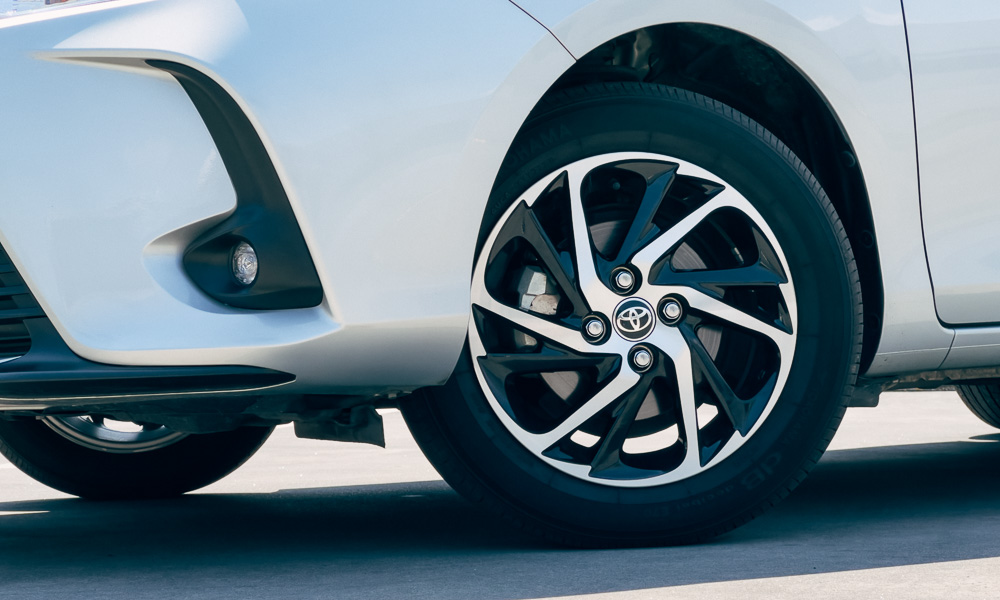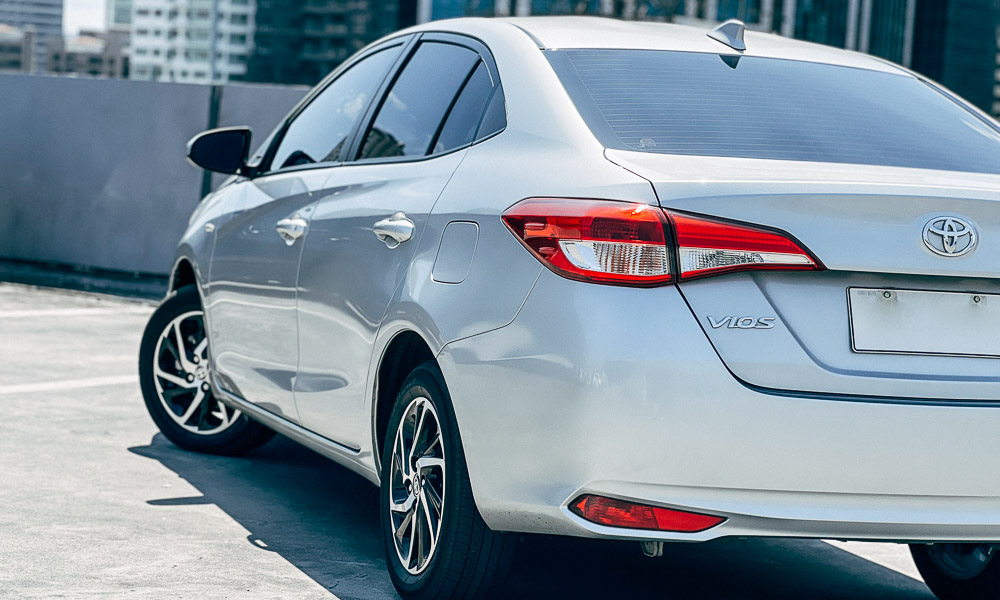 There is one benefit to the vehicle's ubiquity: a low profile. You blend in with the road, up to the point where those infamous windshield-washer boys in Manila will ignore you if you keep your car clean enough. But you will find yourself bullied a lot by other fellow motorists on the road, and most guards will mistake you for a Grab driver.
But if you want to stand out, it's super easy to do so. Accessories and modifications for the car are well-documented and easily found anywhere.
Heck, I've seen people putting wheels from ND Miatas on Vioses. It's just a matter of tastefully modifying your Vios, as evidenced by the Modulo-winged, Lexus-badged, penta-exhaust examples on the road dotted with the cheapest accessories one could get during a monthly sale from Shopee or Lazada Racing.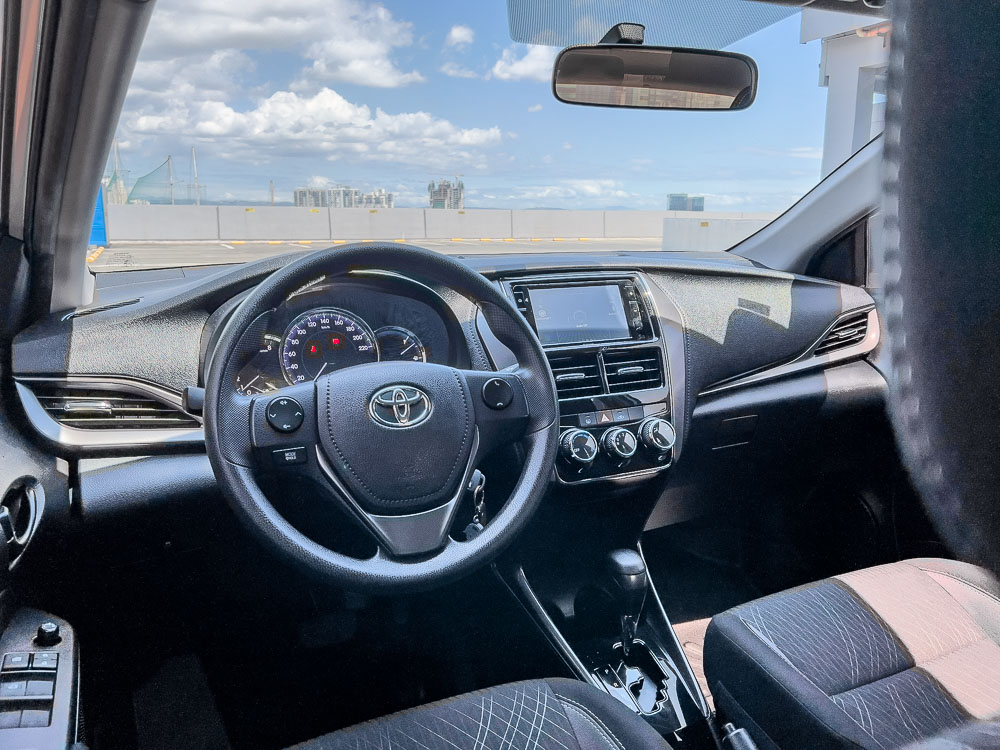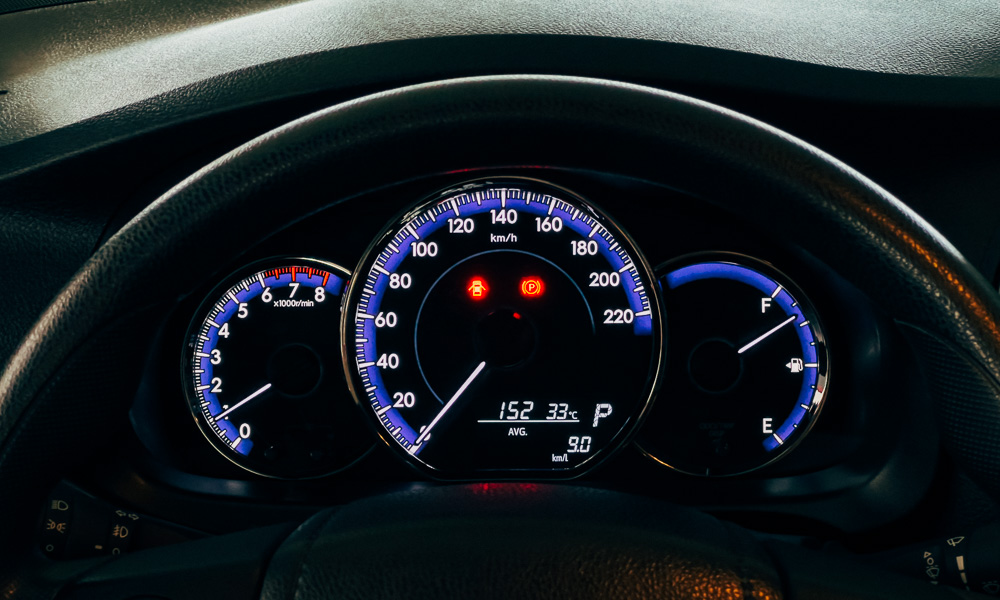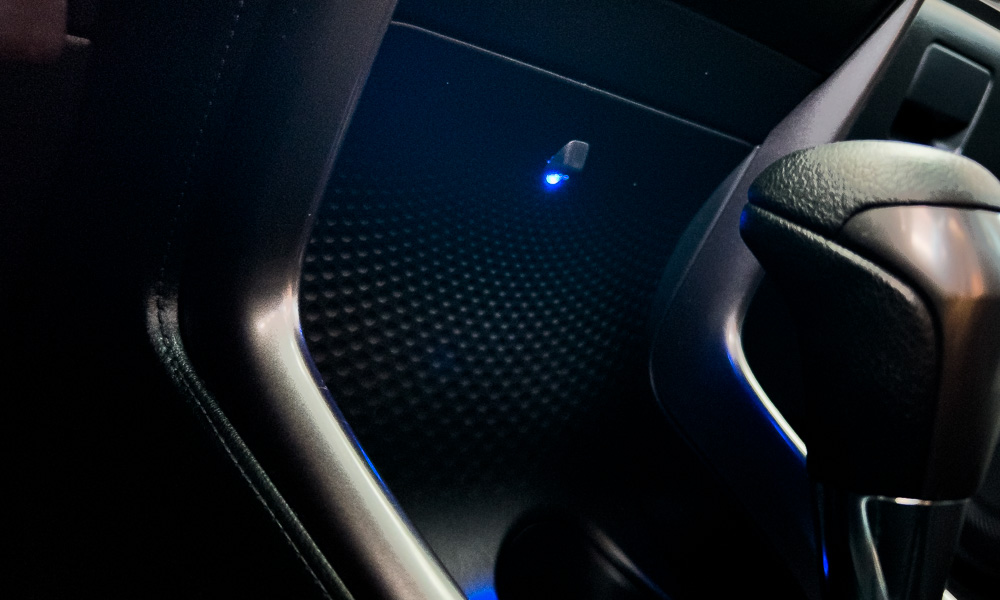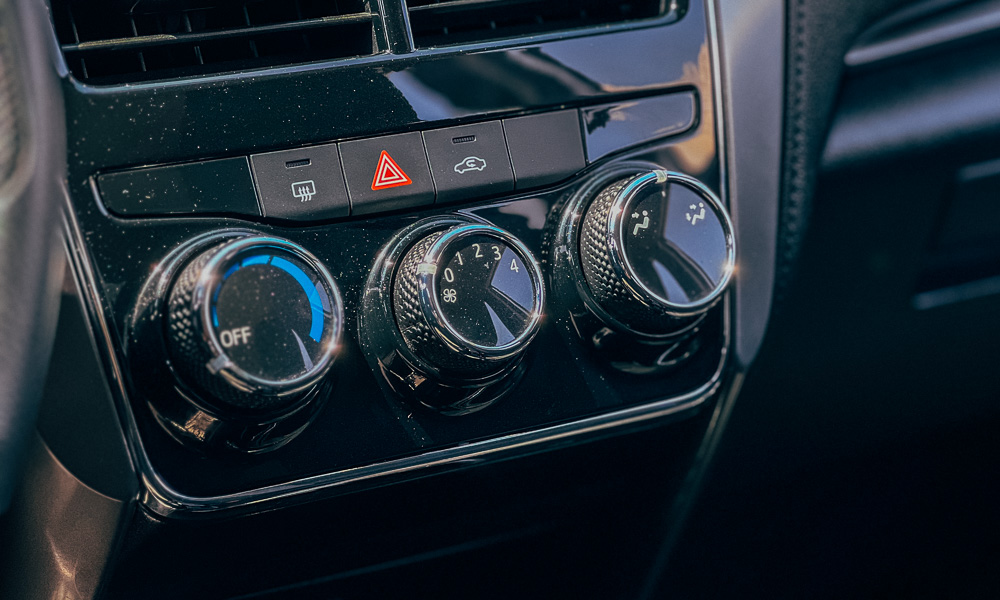 The interior itself is just as inoffensive, but you could say it has the personality of a stale piece of bread. Hard-wearing but rough plastics line the interior, with fabric upholstery found on all of the seats.
For the 2021 and newer models of the XLE, there are now steering-wheel media controls (a big plus), and at night, there is a little blue LED ambient light right above the cupholders—an attempt to spice up the cabin a little bit.
The most dated part of the cabin would be the dashboard, which is shaped around the integrated-2DIN touchscreen.
At least it's better than the tumor-like growth on the dashboard that Toyota used to house its AVT-sourced head units before switching over to the newer, more elegant global infotainment.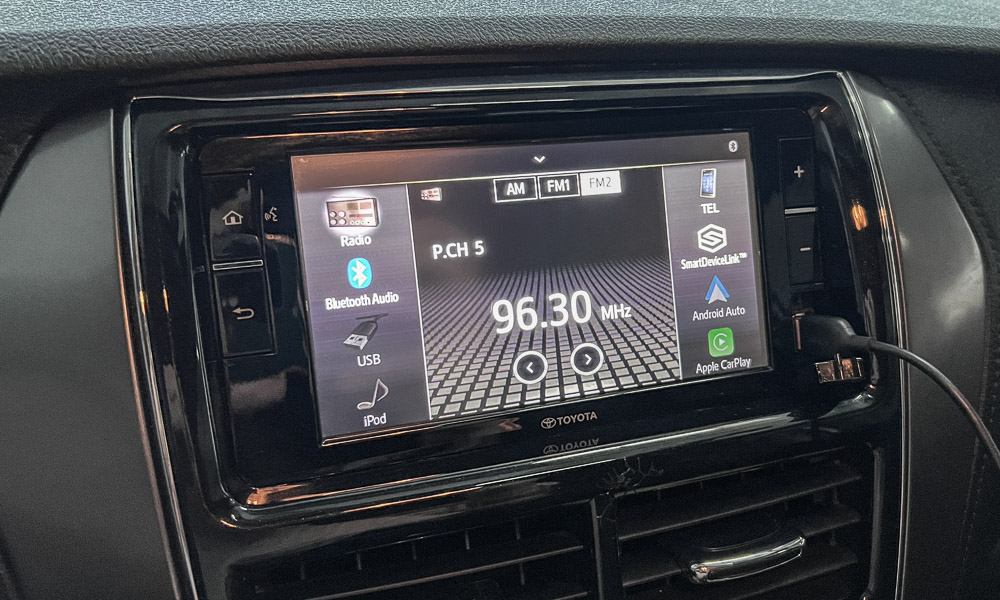 And speaking of the head unit, Part No. P2601-00004 finally supports Apple CarPlay and Android Auto out of the box, saving owners a hefty chunk of cash that they can put toward a backing camera, which the XLE model grade does not have but is supported by the head unit, as evidenced by the manual.
If I had to nitpick, it's not the most responsive one out there, using a resistive touchscreen that you have to press a little hard to use (think of the Nintendo DS's bottom screen). If you're serious about audio, upgrading the four okay-sounding speakers will probably require you to swap this head unit out as well.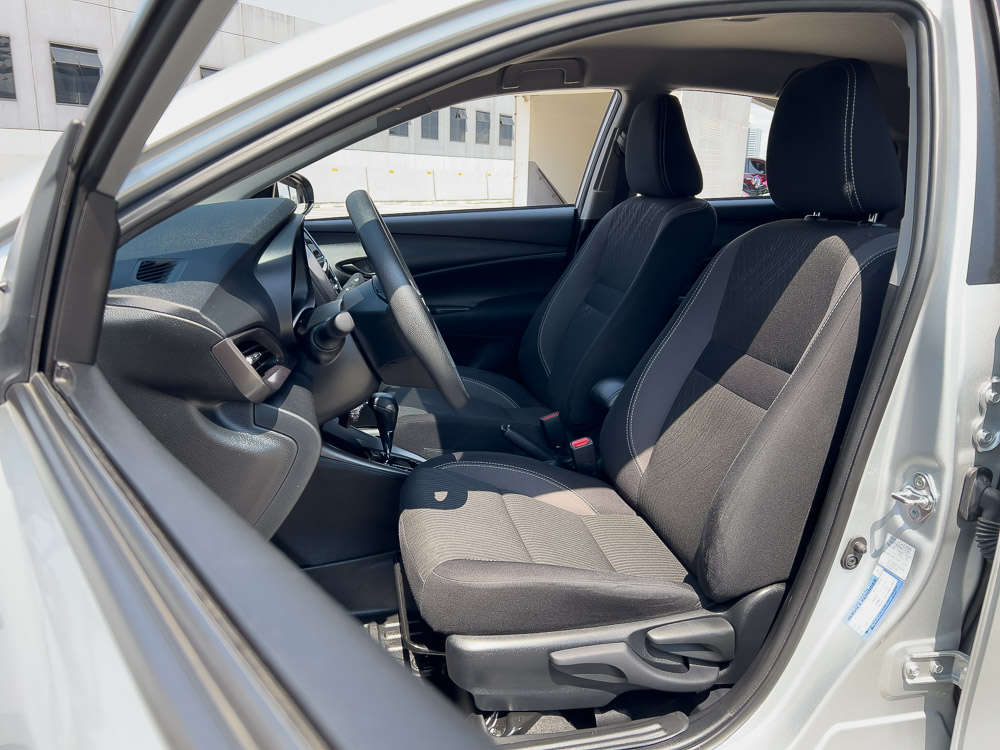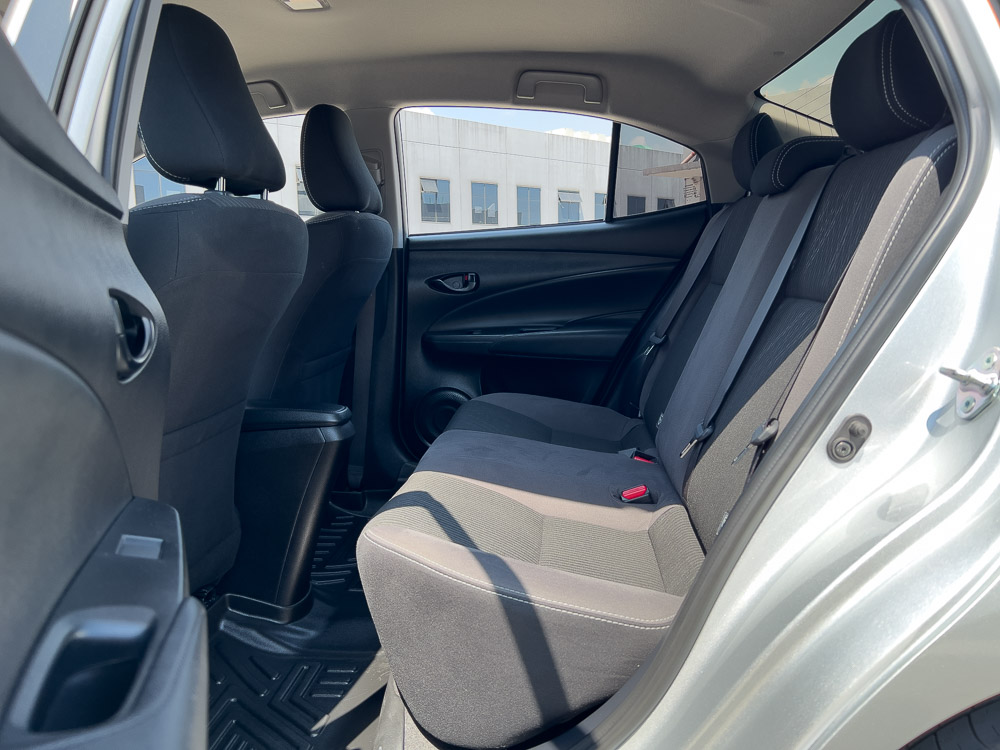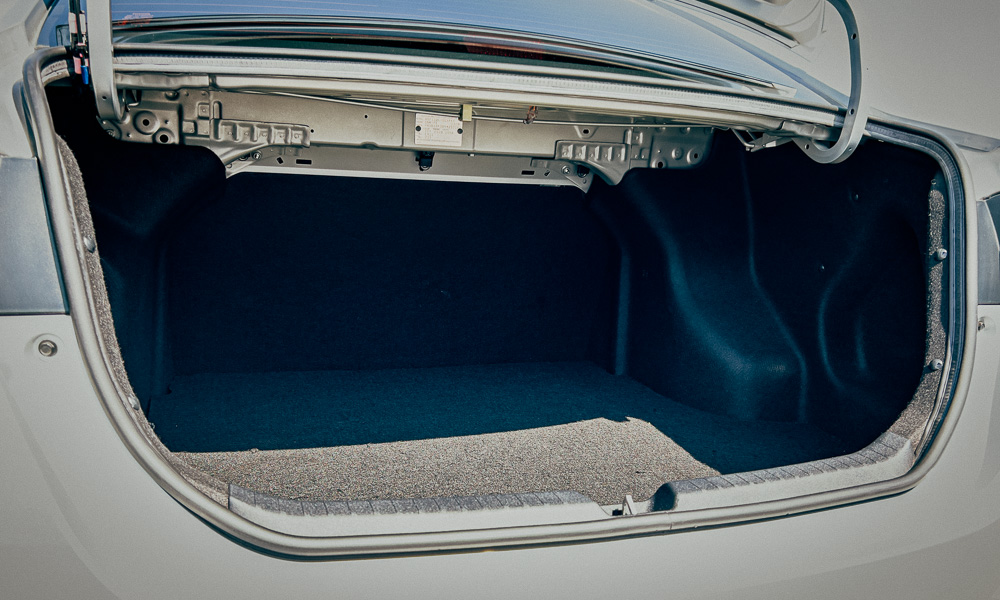 Other than that, it's a surprisingly roomy place to be in, just one that's no-frills and very well-built, with no rattles or loose plastics.
Manual air-conditioning, a single 12V socket that you will most likely use for your dashcam, a slot for your phone (or wallet) beside the manual handbrake, and some cubbyholes at the back. No extra USB ports or rear vents for your passengers.
There's a small center armrest for the front passengers, but the rear bench has none. You can't fold that down, so you will have to get creative if you want to transport a TV or a mattress.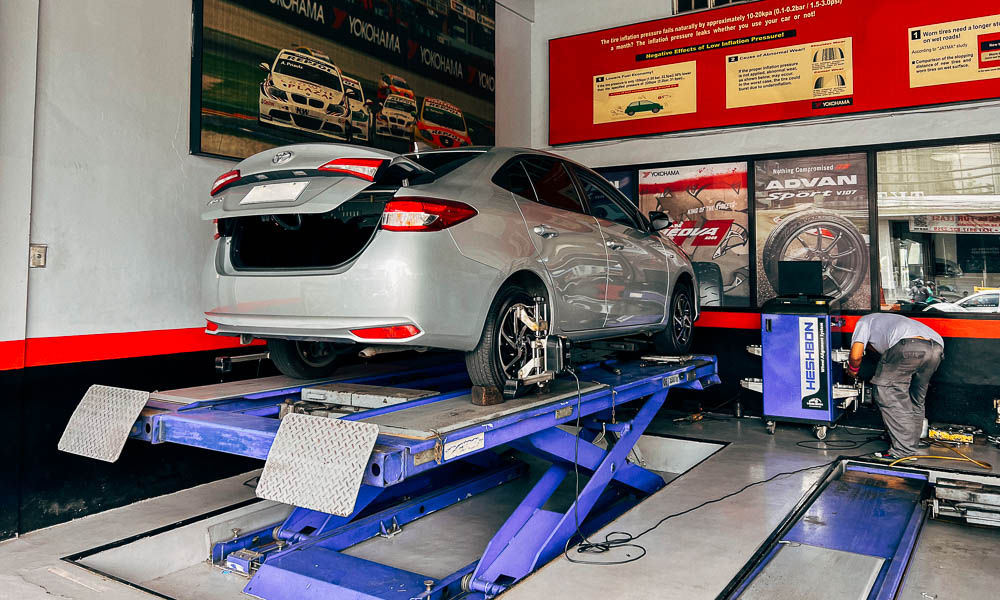 But here's another thing that's great about the car: It's so easy to work on, and parts are cheap and readily available.
The previous owner did not treat this car well, not knowing what tire rotation was, and probably never got the wheels aligned. A trip to my trusted tire shop made it drive as good as new in under an hour, and I could do most of the basic maintenance myself on a nice Sunday after buying all the parts needed online.
The Vios provides a rather engaging driving experience with good steering feel and weight, making spirited driving fun without making city driving too tiring. The ride is comfortable, but not magic-carpet-like soft. And if you think this isn't a capable car, just look at its popular one-make race.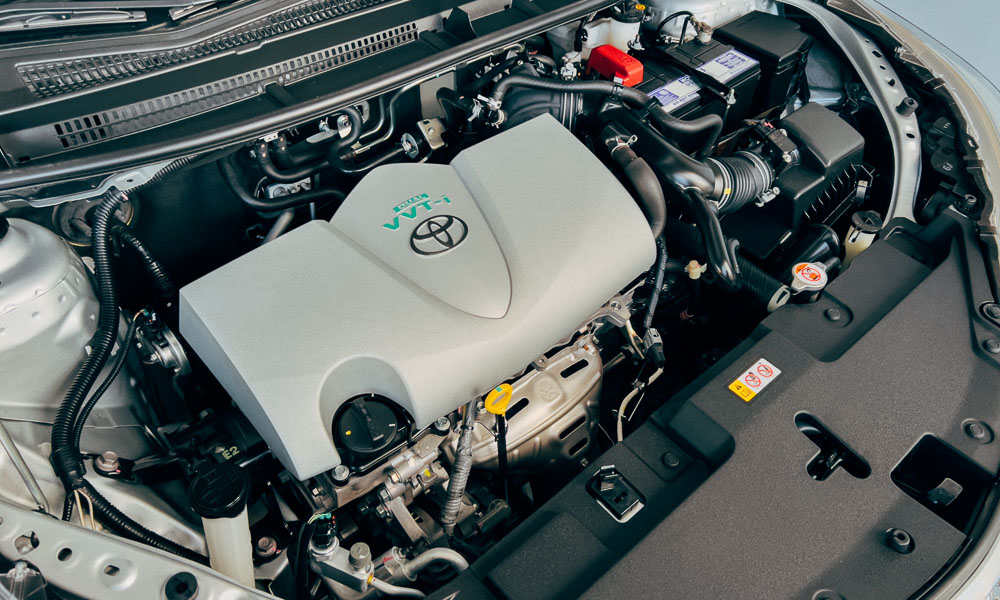 The powertrain, on the other hand, is a mixed bag. Now sporting the 1.3-liter 1NR-FE (instead of its 2NZ predecessor), it's a peppy normally aspirated engine that loves to be wrung out to unleash all 98hp and 123Nm.
Unfortunately, the eco-oriented CVT that gives it fabulous fuel economy in the city (10.3km/L) makes it drive like a wet mop, making overtakes and highway merging an infuriating experience, and parking on inclines can get slightly hairy. Get it with a manual if you care about driving.
In terms of safety and conveniences, you have a wireless door lock system, three airbags, traction control, hill-start assist, and ABS.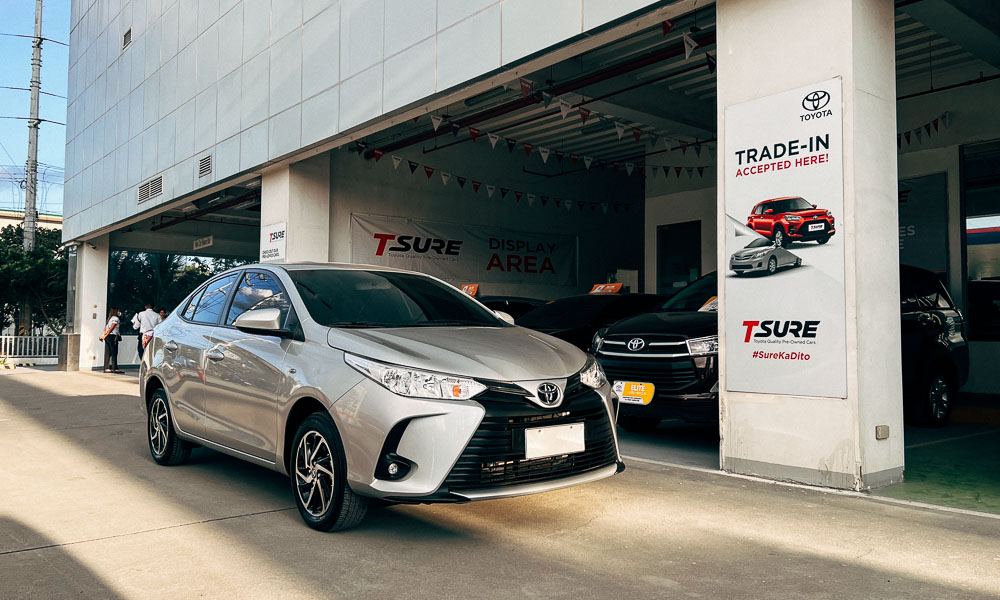 For P882,000 brand-new, it's a good buy for a first car. But if I were a parent who is concerned about safety, I'd shell out a little more for the identically specced E variant with seven airbags, which costs P936,000.
But if you're not picky, you can easily find it for around P650,000 to P600,000 on the used-car market, especially from the likes of the T-Sure certified pre-owned program (just like I did).
Regardless of the car's condition, you can rest easy knowing it will serve you reliably for a long time. Just temper your expectations for an exciting daily driver.
TOYOTA VIOS 1.3 XLE CVT
| | |
| --- | --- |
| Engine | 1.3-liter in-line-four gasoline |
| Transmission | CVT |
| Power | 98hp @ 6,000rpm |
| Torque | 123Nm @ 4,200rpm |
| Dimensions | 4,425mm x 1,730mm x 1,475mm |
| Drive layout | FWD |
| Seating | 5 |
| Price | P882,000 |
| Upside | A very reliable, no-frills, and frugal sedan that is great for first-time drivers. |
| Downside | The eco-friendly CVT hampers the power delivery frequently. |