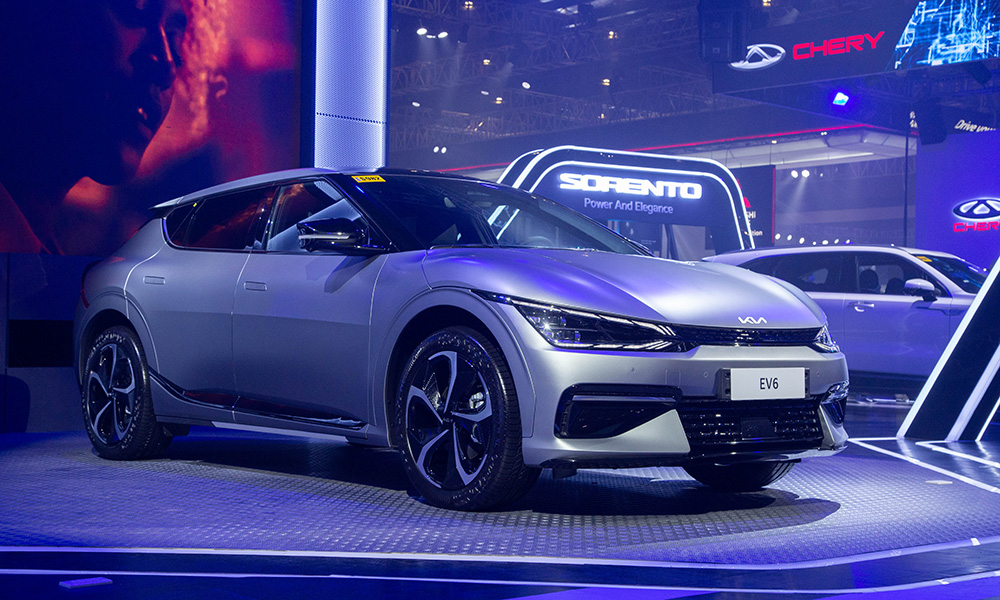 Kia's presence in the Philippine market has been growing steadily in the last few years. So much so that it counts our 7,107 islands as its second-largest export market in Southeast Asia. In order to ensure that its dominance will be sustained in the future, the South Korean brand has previewed one of its future products: the EV6 GT-Line.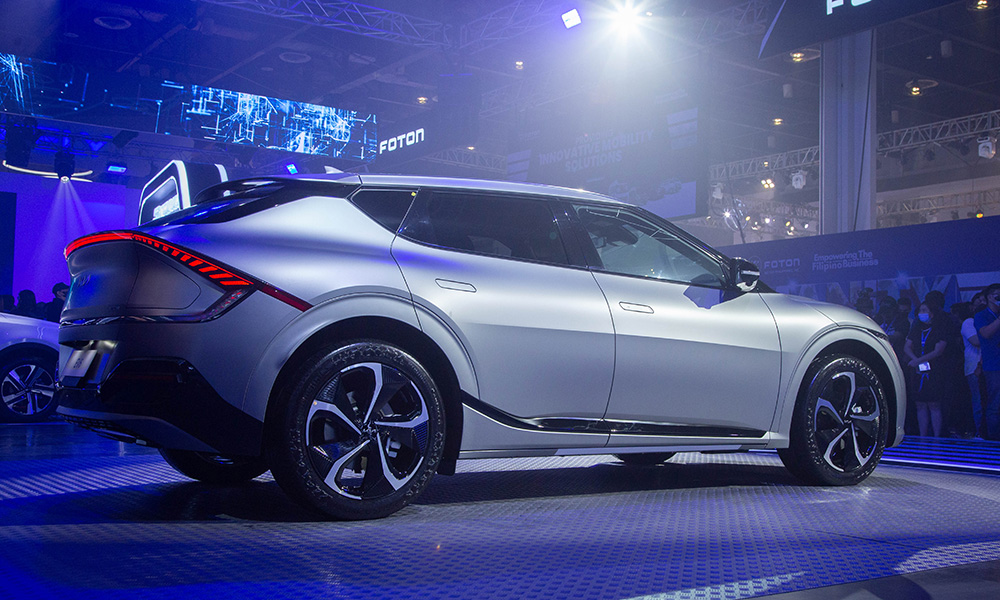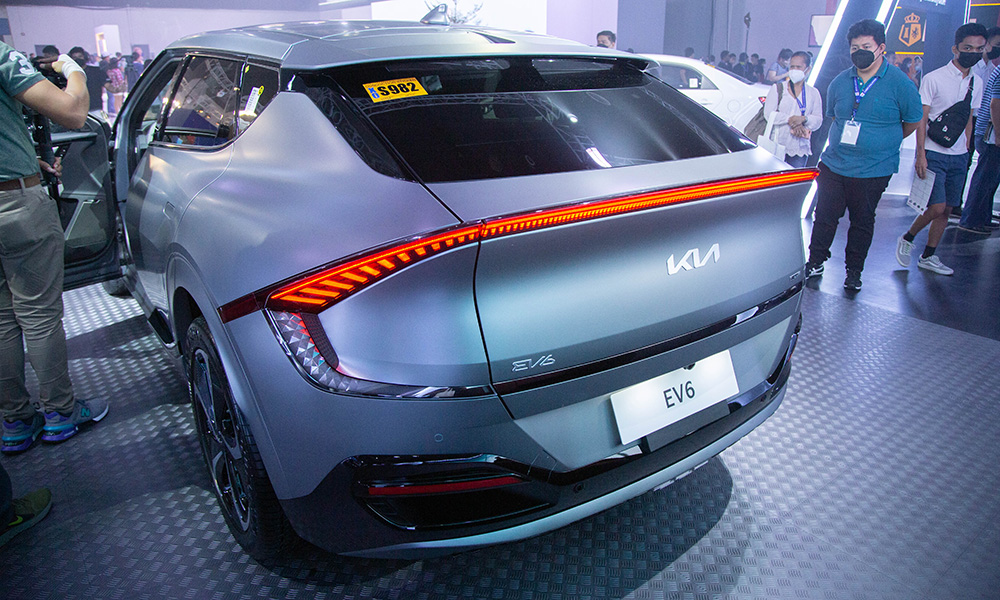 No, this is not a hybrid vehicle of any sort. The EV6 is a fully electric car capable of doing over 500km on a single charge of its 77.4kWh battery. A single electric motor drives the rear wheels to 100km/h in a smidge over seven seconds. It also comes with ultra-fast charging capability. Thanks to the brand's 800V charger, it only takes 18 minutes to fill up to 80%, and about four-and-a-half minutes to add 100km of range.
Aesthetically, the EV6 definitely looks the part of a premium electric vehicle. Though it is a five-door hatchback, Kia has styled the roofline to look more like a shooting brake presumably not just for the appearance, but also to reduce the car's coefficient of drag.
Inside, the car seats five passengers and has plenty of practical storage space in the back. Up front, occupants are treated to two 12-inch curved displays acting as the gauge cluster and the infotainment system. The design of the interior is subdued and understated, similar to those found on modern Kia models.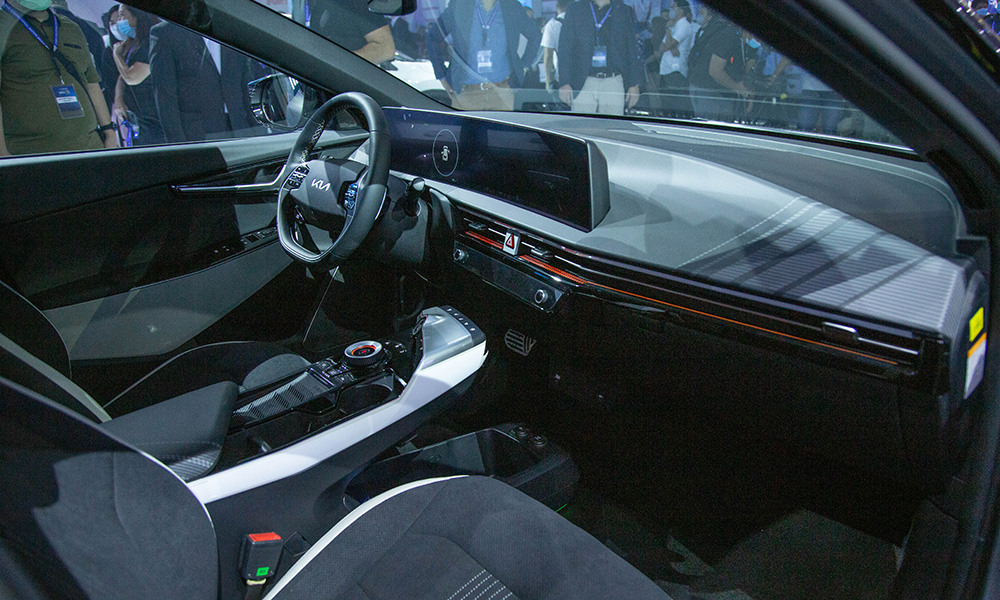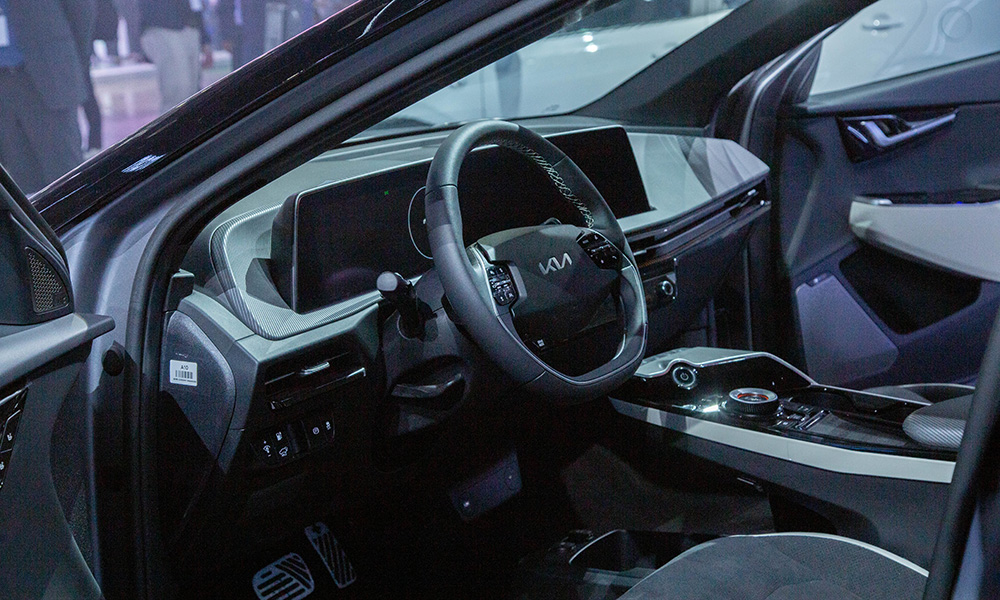 According to Kia Philippines president Manny Aligada, the EV6 could retail for less than P4 million when it finally hits showroom floors. He also goes on to add that the car's ultra-fast charger will be included in its eventual SRP. Visit Kia's booth at the 2022 Philippine International Motor Show this weekend to catch the EV6 in the metal.