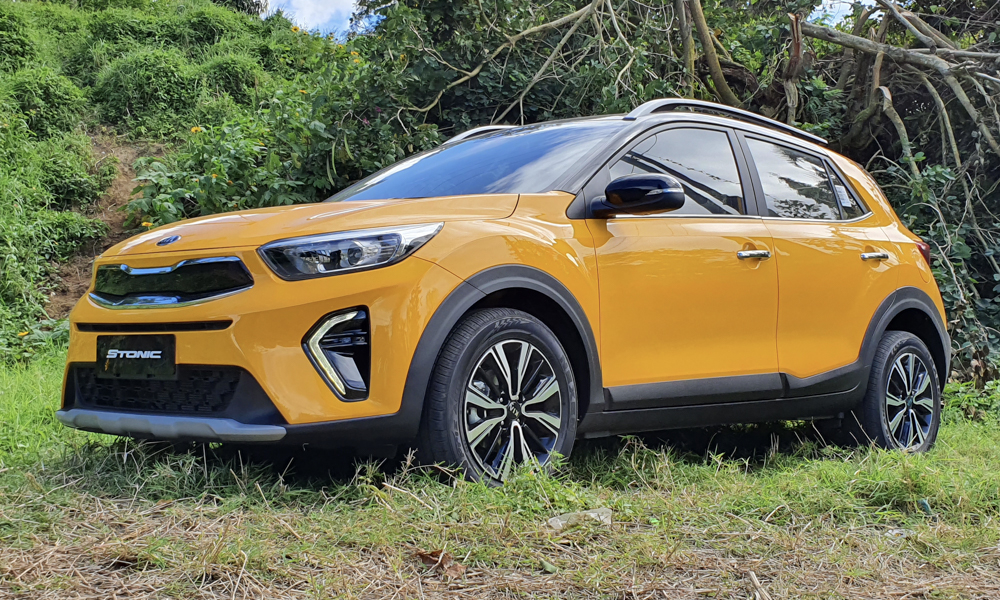 To be honest, my expectations from Kia's latest and cutest crossover, the Stonic, were low. While I wasn't looking for something that would set my ass on fire like the Stinger, I just hoped that the Stonic would be a car that I could happily recommend to the guy reading this article. And in my line of work, I had been either amazed or disappointed with how automakers responded to consumer demand.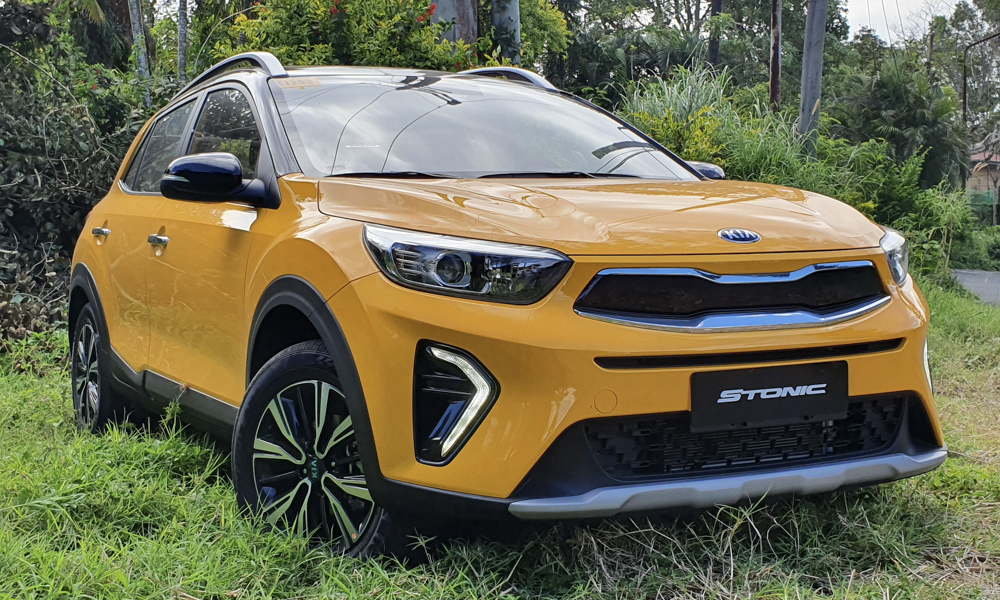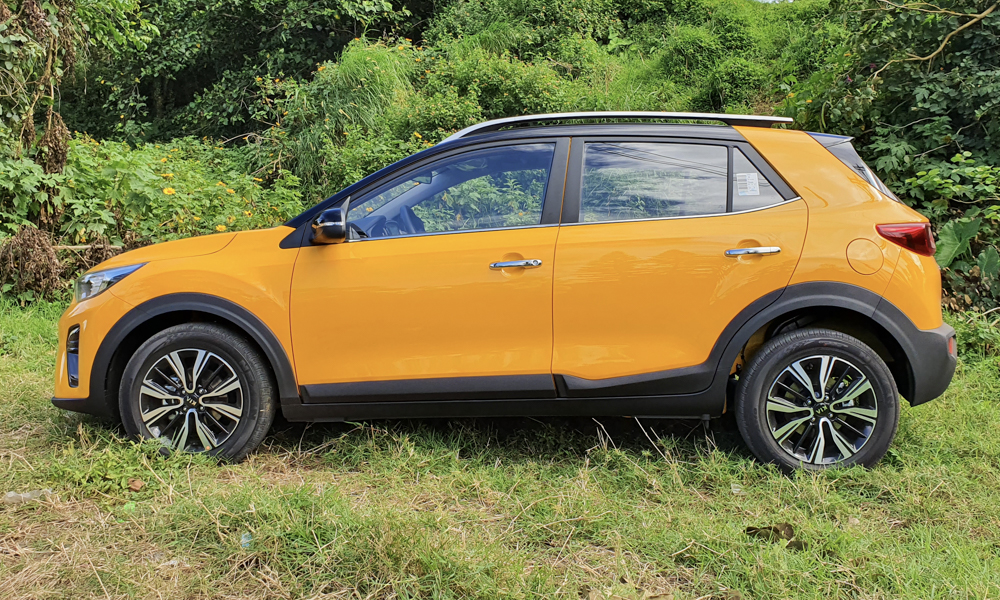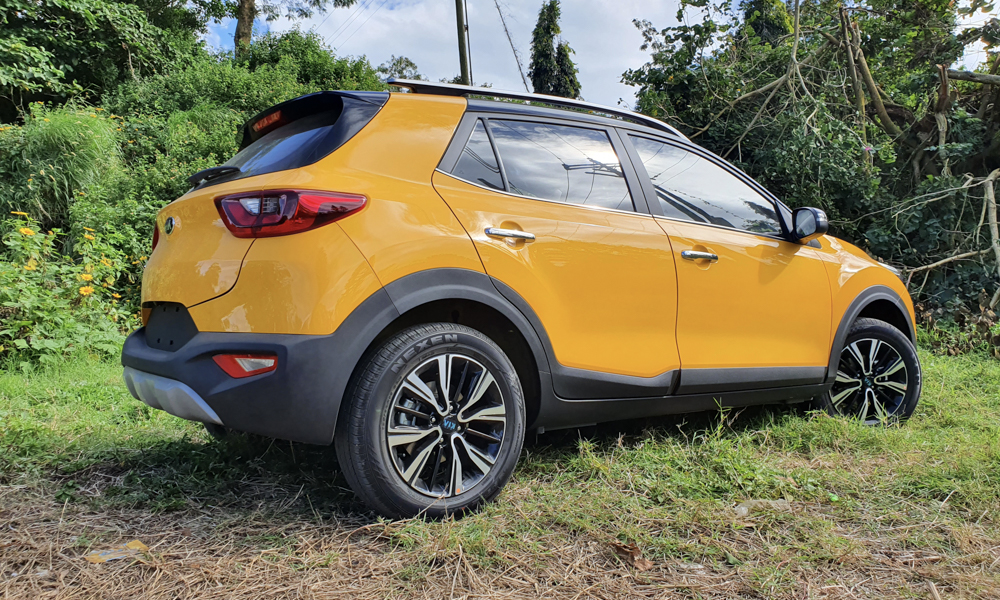 On paper, the Stonic is quite dull. The 1.4-liter four-cylinder hamster wheel under the hood has only 99hp (and was probably yanked out of the Soluto subcompact). It was designed to bring you from point A to point B in the most fuss-free manner possible. In my mind, the Stonic wasn't really something that would give me a good time behind the wheel.
But I was wrong. Very, very wrong.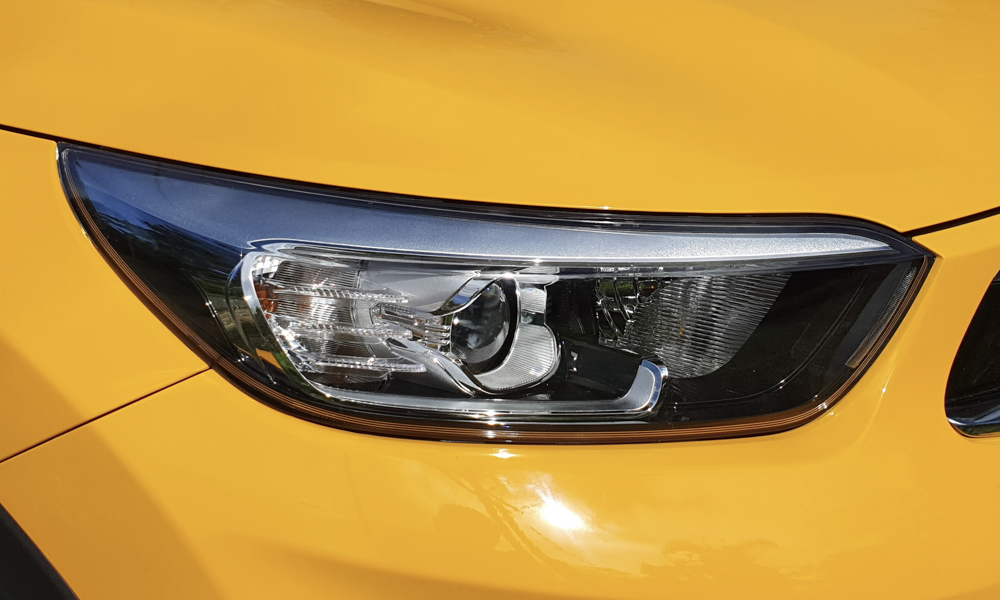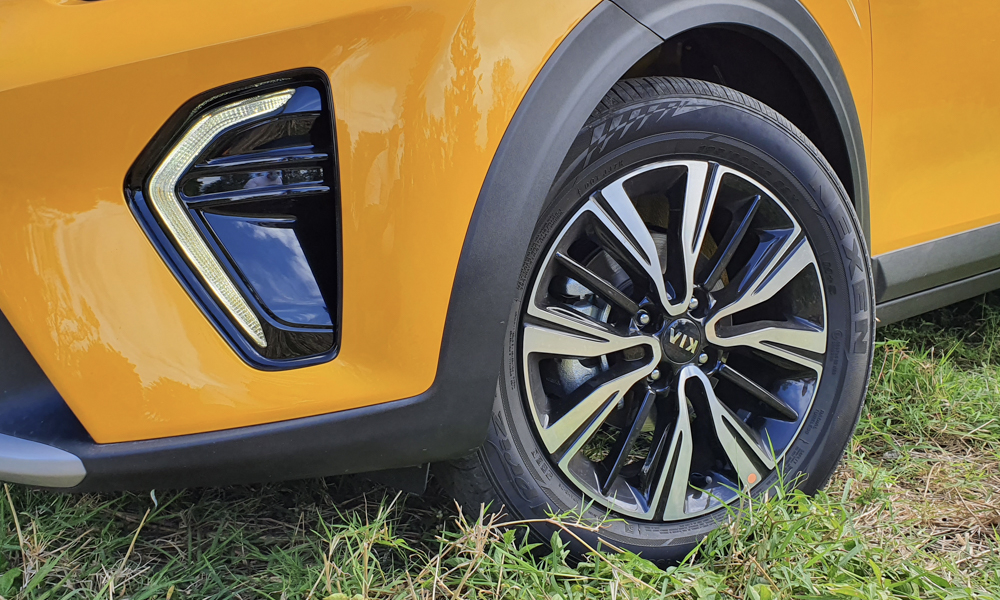 Yes, the engine does need some coaxing while climbing inclines or hilly roads. I wanted more midrange torque that could be had by either increasing the cylinder displacement or bolting on a turbo. But the Stonic shines the moment you point its tiger nose into a corner.
This thing turns well. I got used to expecting crossovers to lean heavily in protest of increasing lateral g-forces. But the Stonic surprisingly keeps its composure from corner entry to exit. For a car that has a slightly higher ground clearance than a typical family hatchback, the horizon stays fairly level even as you raise your cornering speed while inching closer to the apex.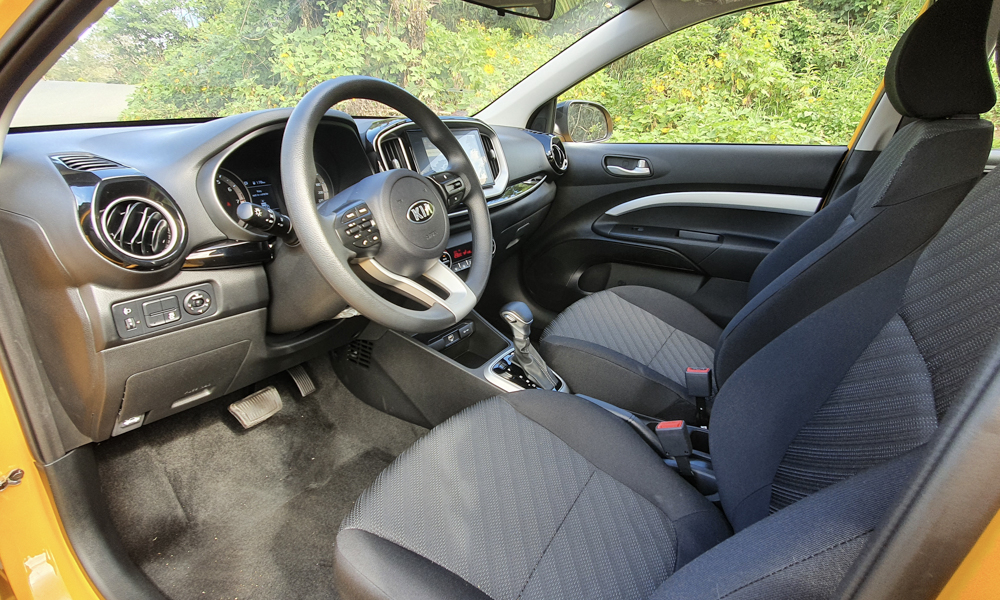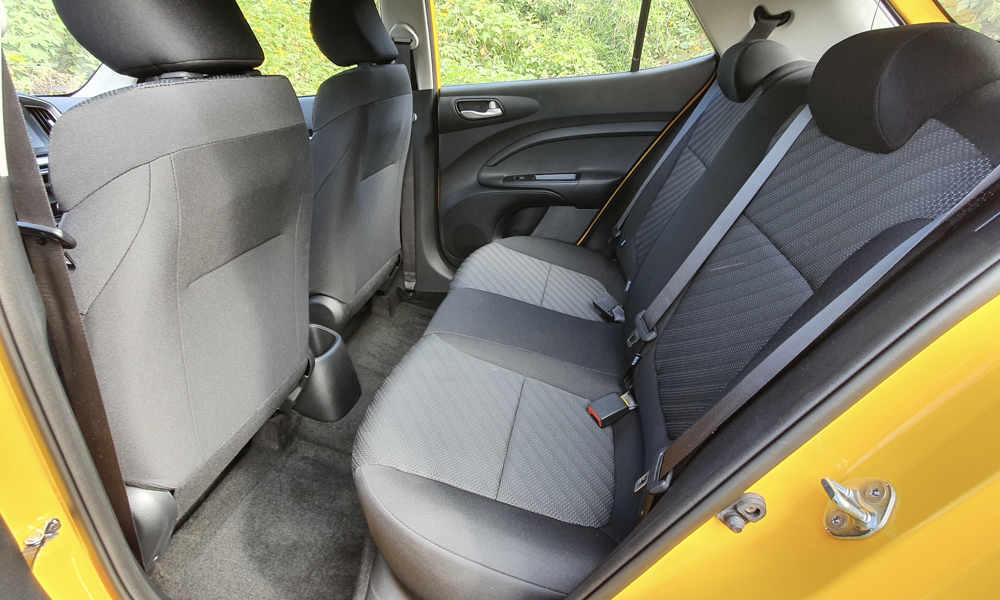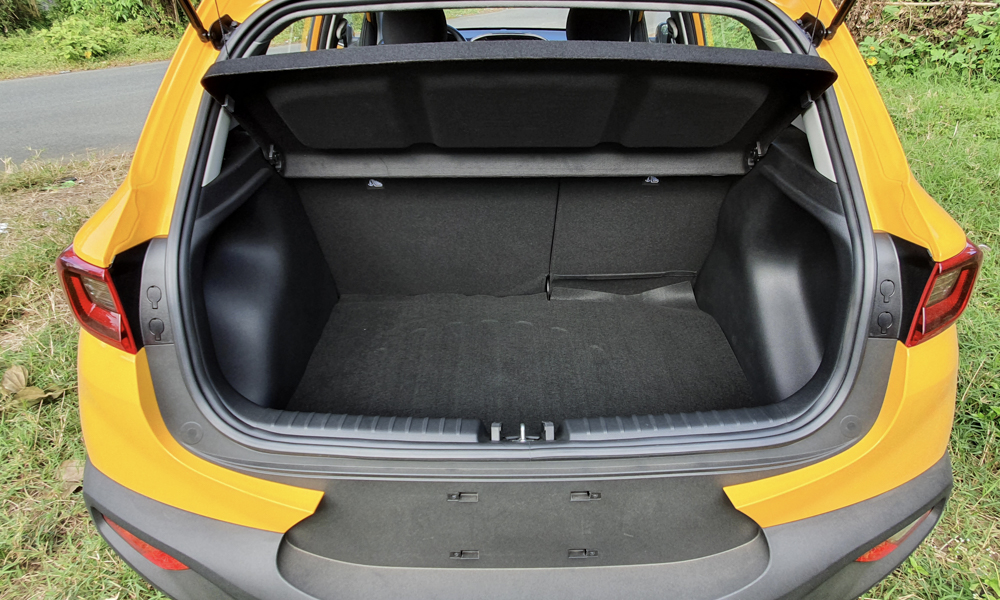 Even in chicanes where the car's weight shifts rapidly from side to side, the Stonic isn't bothered. It feels planted. Granted, the car doesn't perform anywhere near hot-hatch levels. But I was genuinely surprised at how well it responded to my ham-fisted steering input. And that is considering the fact that the Stonic's rear suspension is a simple torsion bar—a layout that is not known for its cornering performance.
Despite that, the dampers are reasonably compliant. The suspension stiffness is dialed in perfectly, which is good if you've finally decided to quit hooning around. The Stonic works well as a practical city car. There is ample legroom in the rear even for large adults. The cargo area is easily accessible because of the low load lip. And for tech-conscious customers, Kia's excellent infotainment system is equipped with Apple CarPlay and Android Auto.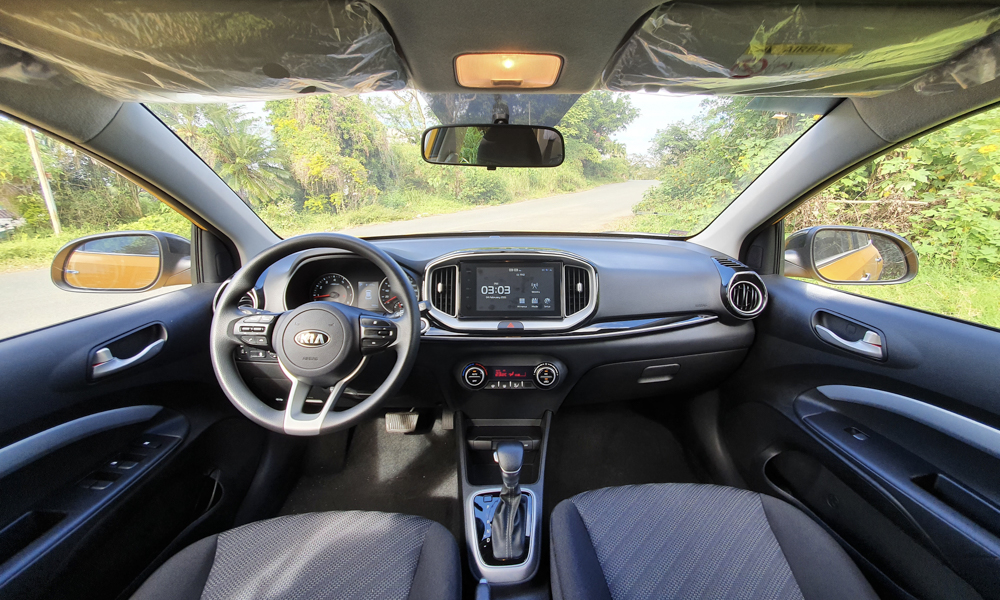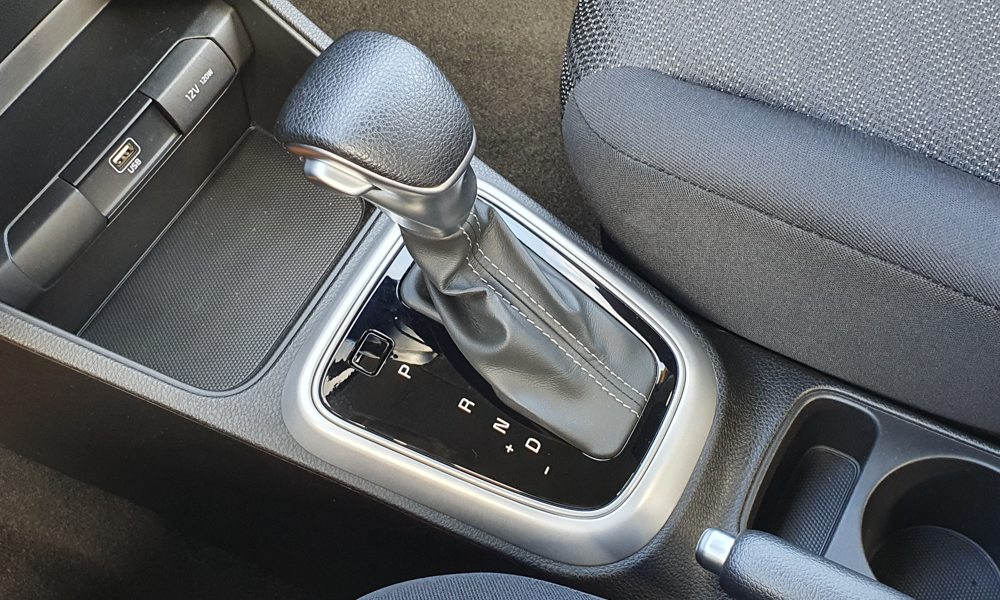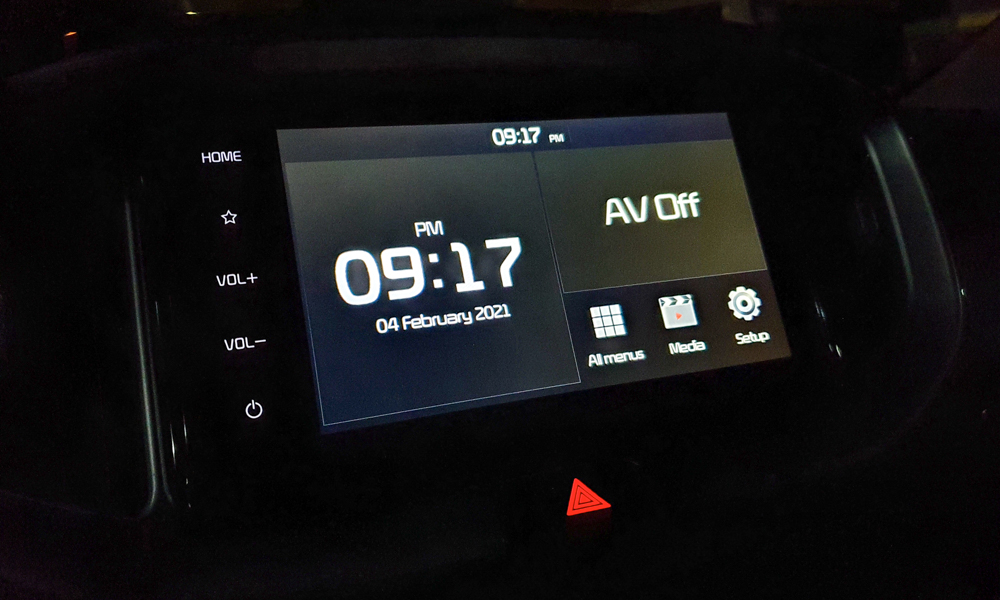 I managed to get 9km/L working the engine hard, so just imagine the fuel economy when you're a bit gentle on the accelerator. And because of its power reserves (or lack thereof), Kia has thoughtfully bolted on a six-speed automatic transmission for all self-shifting Stonic trim levels. This gearbox has a tendency to dispatch lower gears as quickly as possible in a bid to save fuel, so a simple switch to manual mode will allow you to keep the revs hovering around the torque band.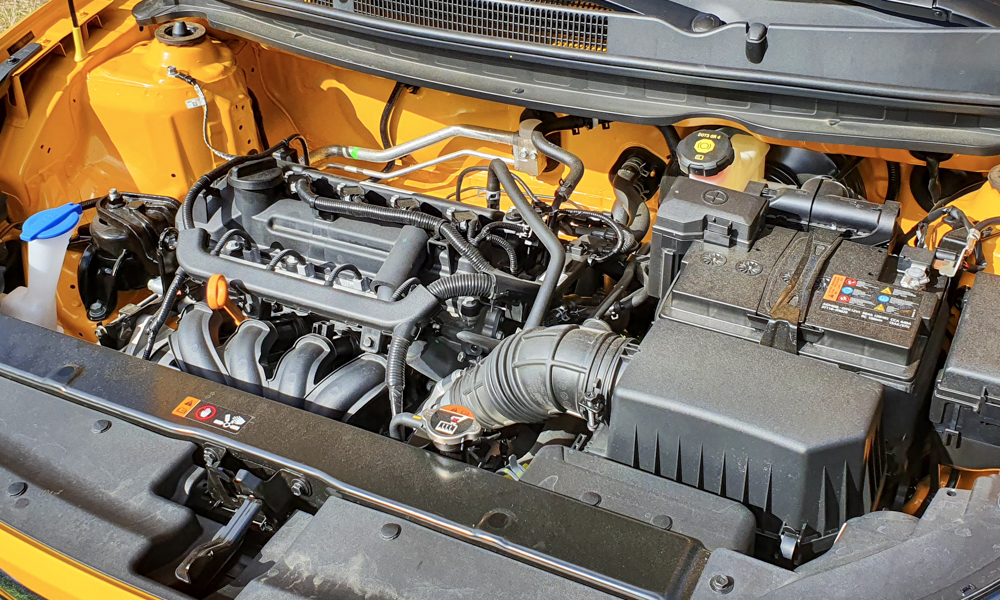 Despite the anemic powertrain, there is a lot to love about the Stonic besides its exceptional cornering manners. The car's styling is quite honest. It's far from dull, but I wouldn't call it sporty in spite the two-tone yellow-and-black paint job that I absolutely adore. Cabin plastics are econobox-hard, but given the sticker price, I don't mind it at all.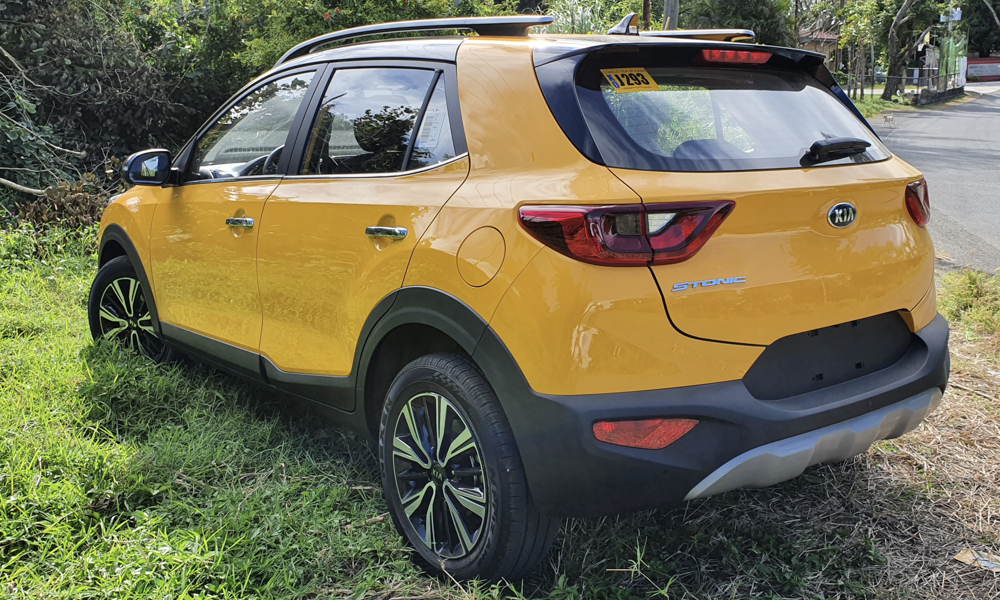 And speaking of the sticker price, the range-topping Stonic EX starts at P925,000—a bargain for a mild-mannered crossover that shot my preconceived (and not-so-flattering) notions to pieces as I drove it spiritedly on winding mountain roads. Forget the car's cheesy tagline of "style that's iconic"—or even Kia's new corporate slogan that reads "movement that inspires"—the Stonic truly has the power to surprise.
KIA STONIC EX AT
| | |
| --- | --- |
| Engine | 1.4-liter four-cylinder gasoline |
| Transmission | 6-speed automatic |
| Power | 99hp @ 6,000rpm |
| Torque | 132Nm @ 4,000rpm |
| Dimensions | 4,100mm x 1,735mm x 1,533mm |
| Drive layout | FWD |
| Seating | 5 |
| Price | P925,000 |
| Upside | Unbelievably fun to throw around corners. |
| Downside | More midrange pulling power would have been nice. |