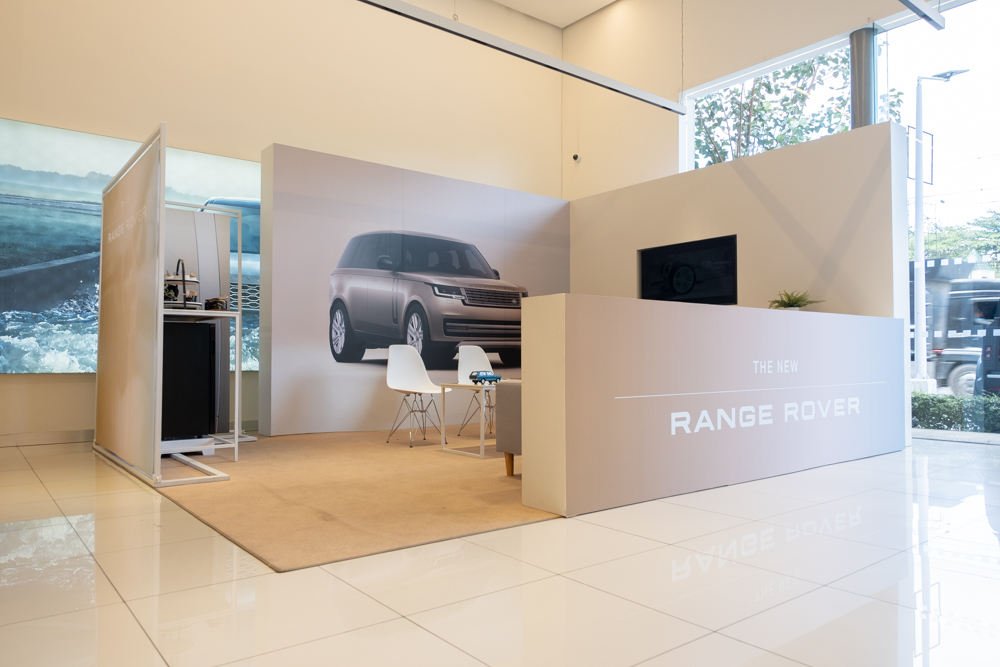 It's not every day that a new Range Rover gets launched. The previous model was released all the way back in 2012, which means it would have been 10 years old already—a long time in the automotive industry.
Coventry Motors Corporation (the official distributor for Jaguar and Land Rover in the country) has been inviting interested clients ever since the announcement of the all-new model back in October 2021. What they've learned was that there are two very different types of interested customers.
On one hand, you have those who would put their money down, no questions asked. A few of these advance orders have already been placed. One of them stands out for Chris Ward, the head of Coventry.
He tells me about a client that ordered the upcoming vehicle even before its official announcement. His faith in the marque has rewarded him with unit number one for the Philippines.
On the other hand, there are those who think the latest model is not worth the few extra million bucks because "it looks similar" or "it's just as good" (even if they're entirely different).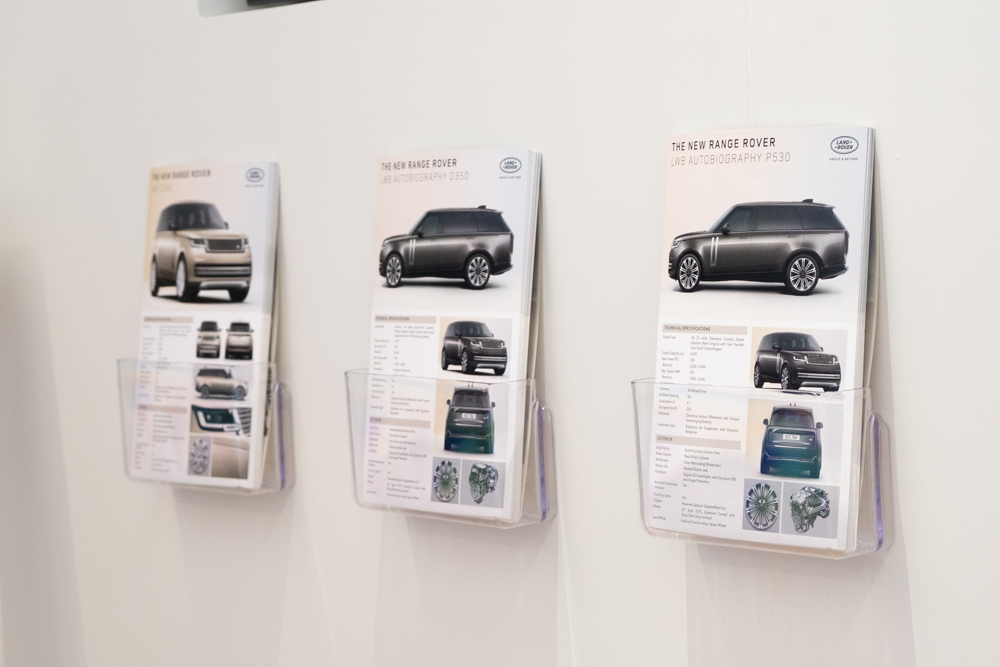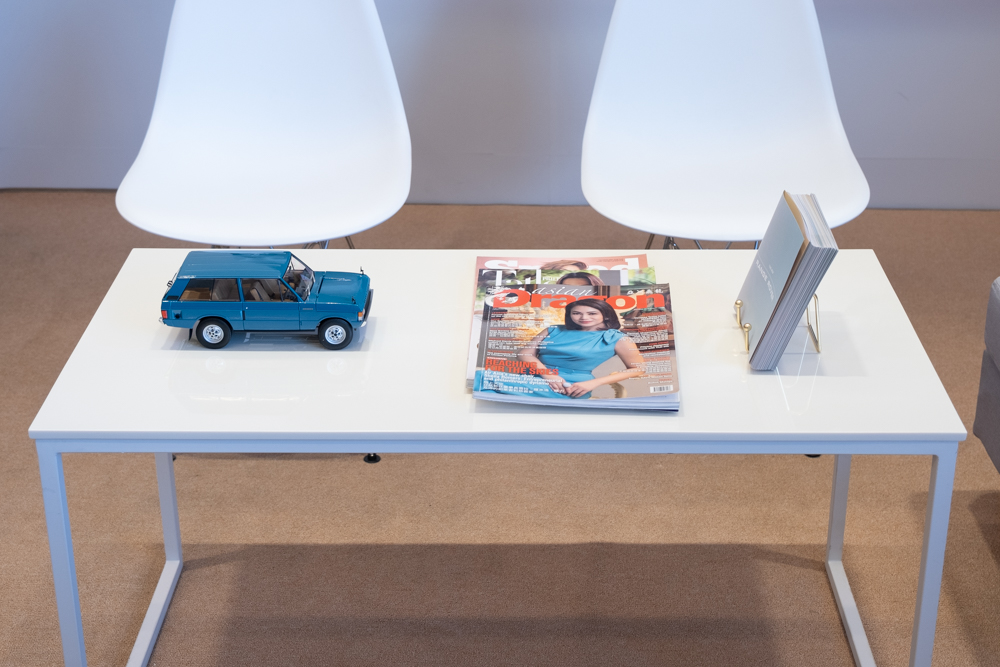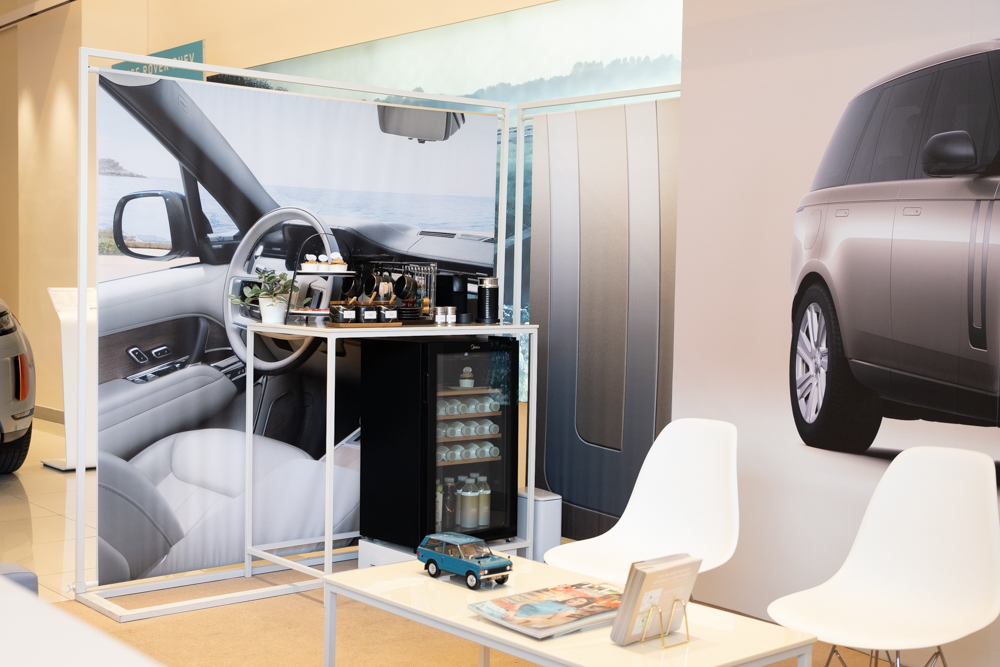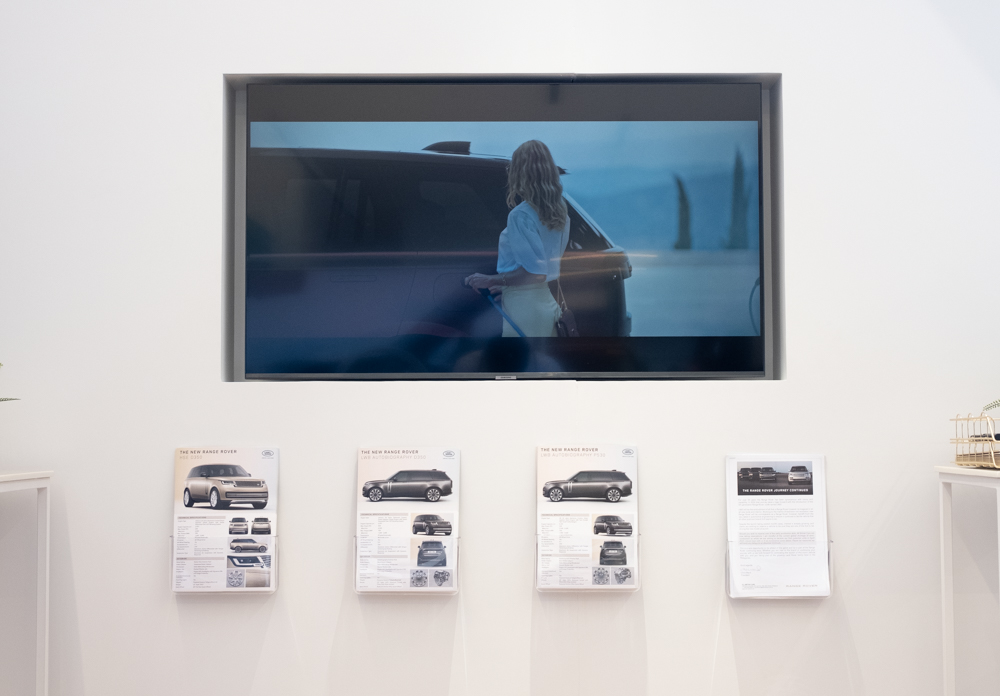 This is what Land Rover Philippines aims to address. While there is no showroom display in the meantime, this little "Range Rover nook" is the next best thing. It's there to help inform and entice customers, old and new. We were invited to partake in this experience, relishing the opportunity that most everyone would not get to have.
I was greeted by a rather cozy place. There's a seating area with a coffee table, physical brochures (a rarity nowadays), and a television. Range Rover-themed pastries and coffee were served, and we sat down with Louis Pascua, the product planning manager of Jaguar-Land Rover Philippines.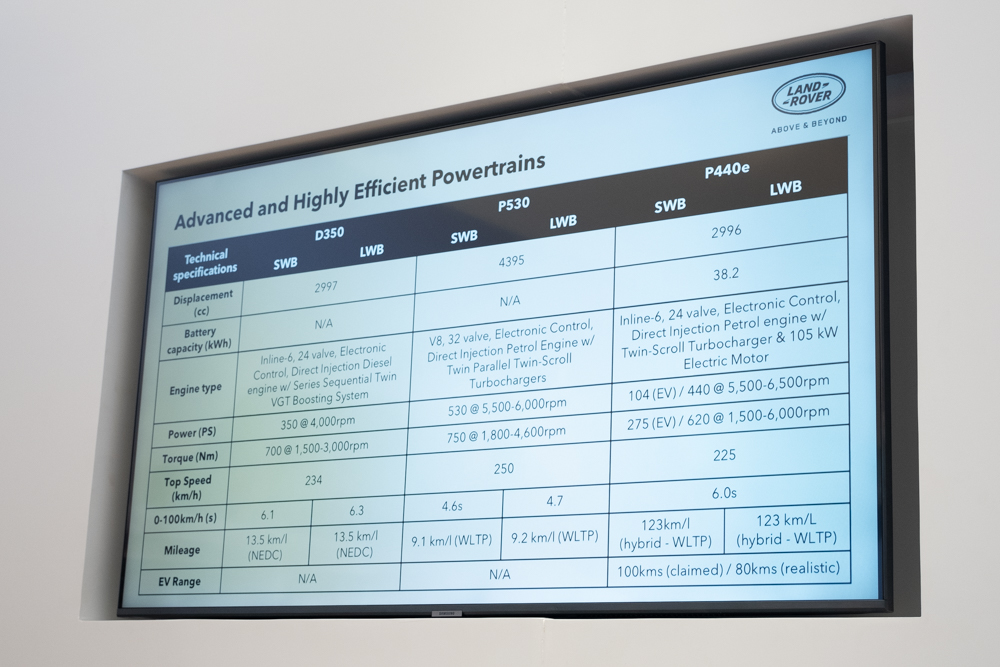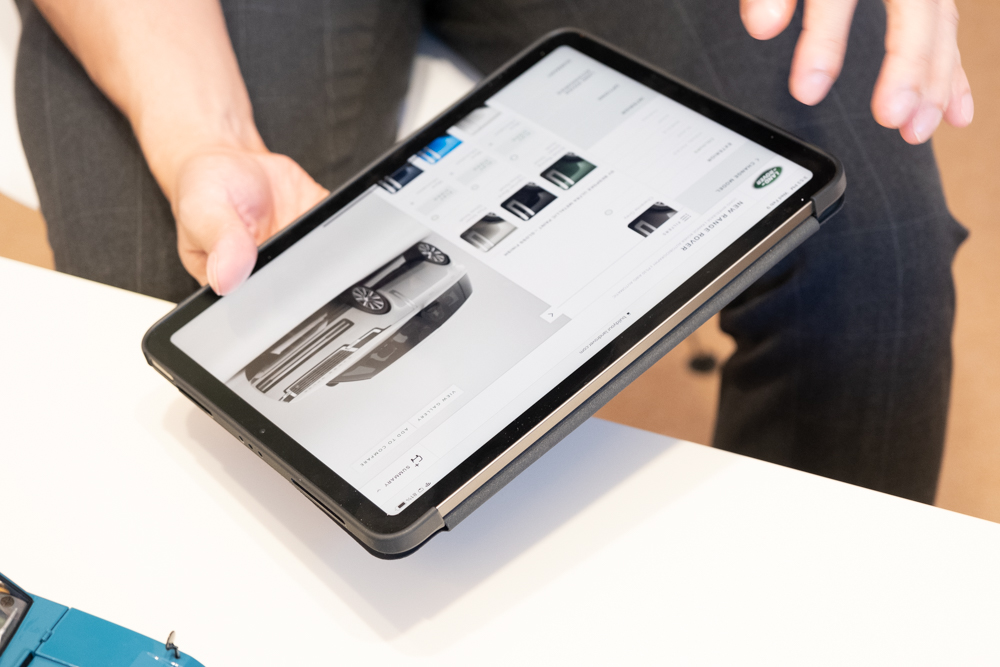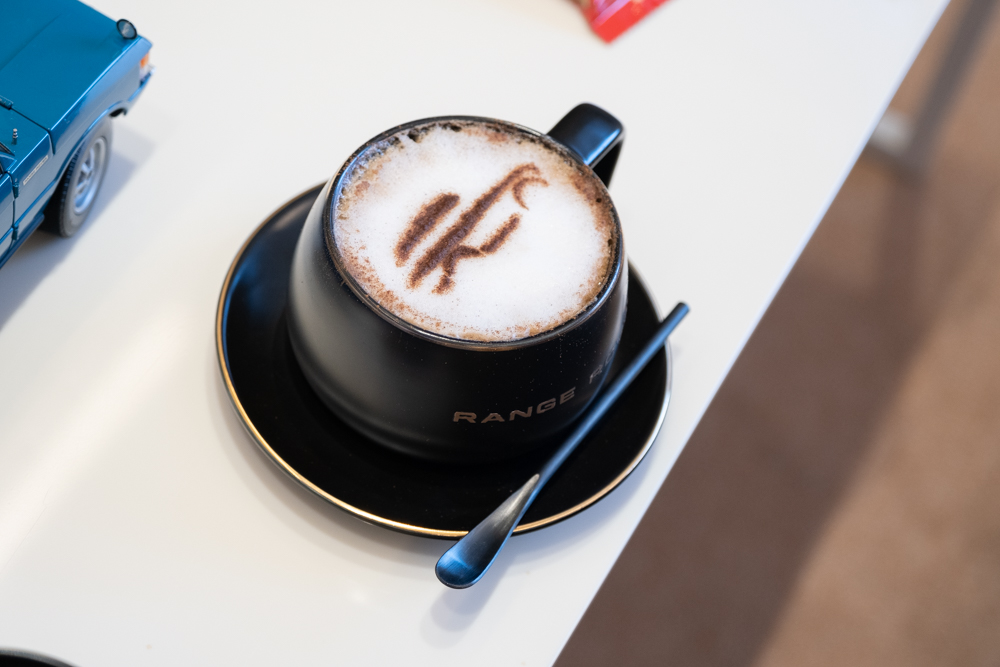 I was being walked through the many intricacies and changes that could be found on the newest model, in the same manner that buyers would get the lowdown on the new design inside and out. I was told about the Modular Longitudinal Architecture and all of the improvements made to the suspension, the engine and the chassis, all in the name of absolute comfort and luxury.
And if you'd like to know more, they would be glad to show you individual photos, videos and spec sheets for the different models on offer.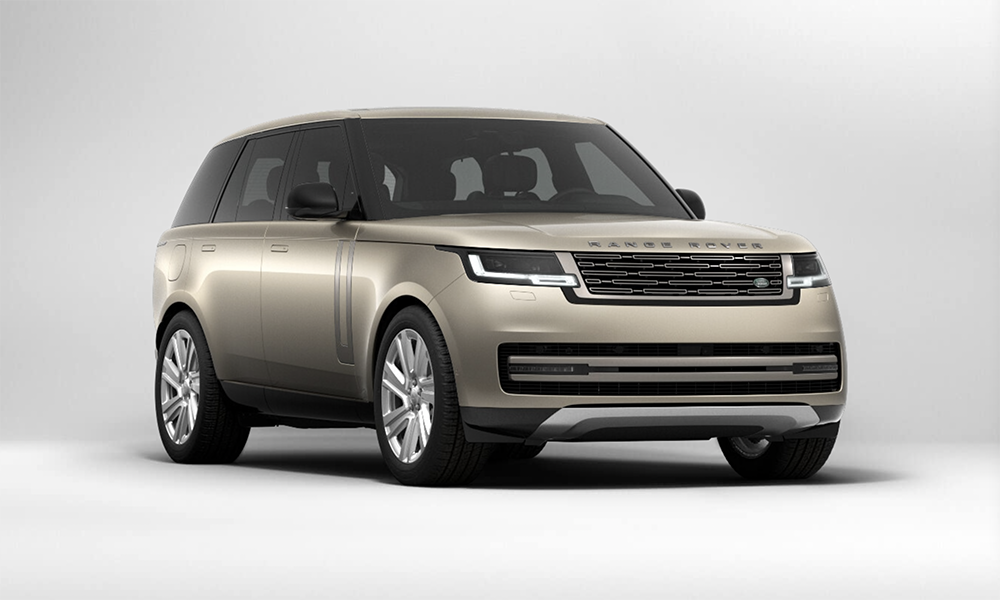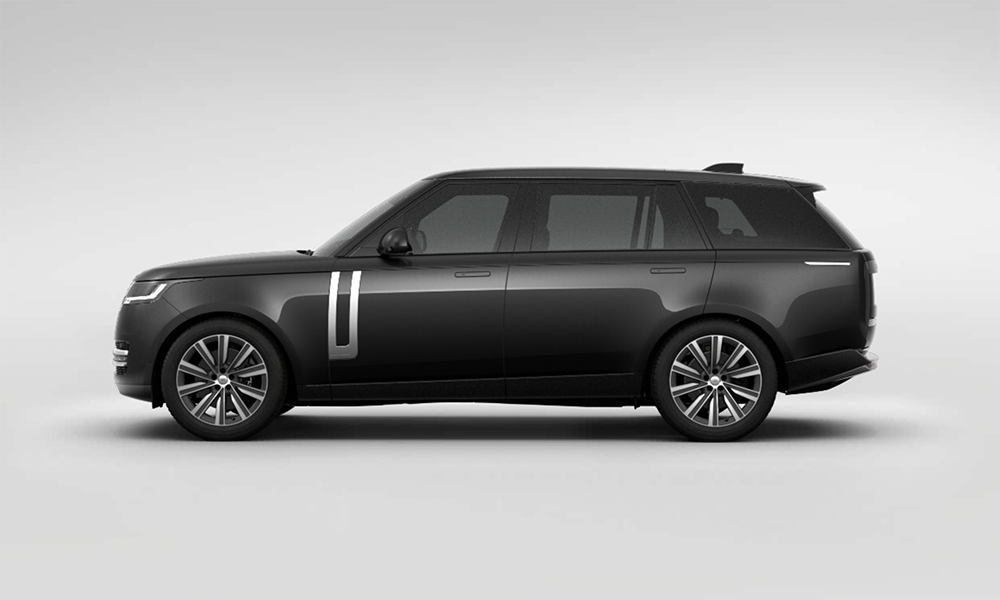 As for that, there will be three bases to choose from: the HSE D350, which starts at P16,990,000, and the long-wheelbase Autobiography D350 and P530, which both start at P20,990,000.
There will be three engine choices available. The first (D350) is the 3.0-liter, twin-turbo in-line-six diesel that produces 345hp and 700Nm. Second is the P530, a 4.4-liter, twin-turbo gasoline V8 with a power output of 523hp and 730Nm.
The final choice is a plug-in hybrid drivetrain, offered in the P440e variant. It's a turbocharged 3.0-liter in-line-six mated to an electric motor. The 38.2kWh battery pack should be good for up to 80km of pure EV range before falling back on the combustion engine to power the vehicle.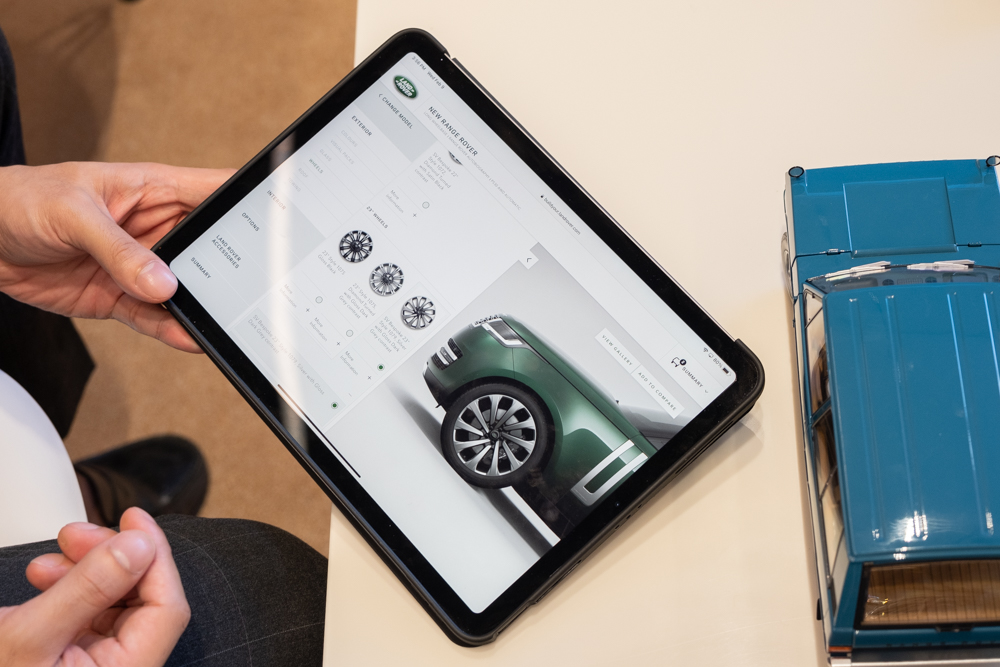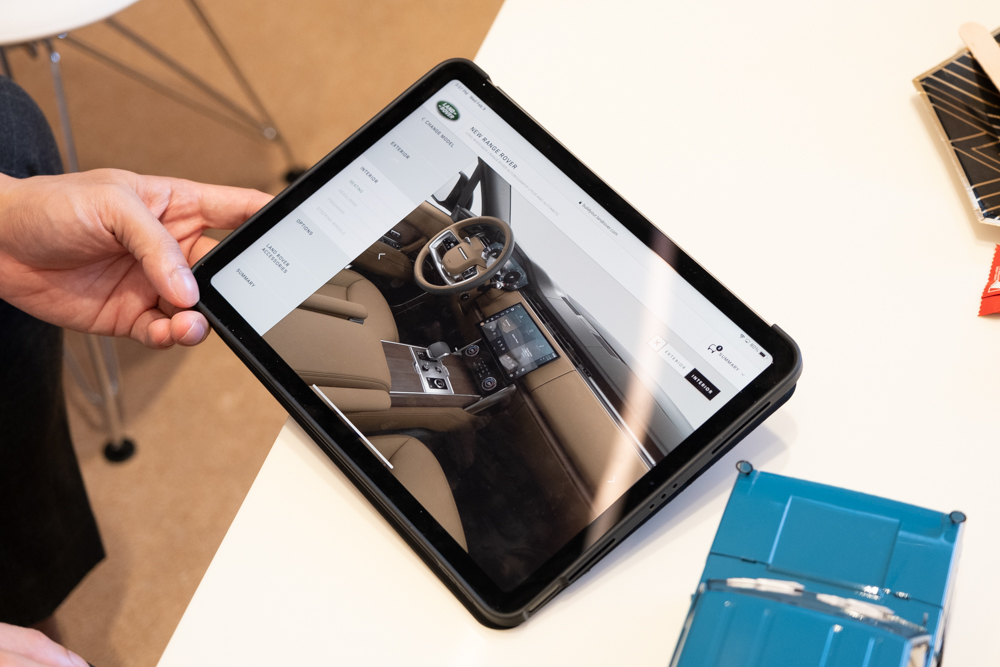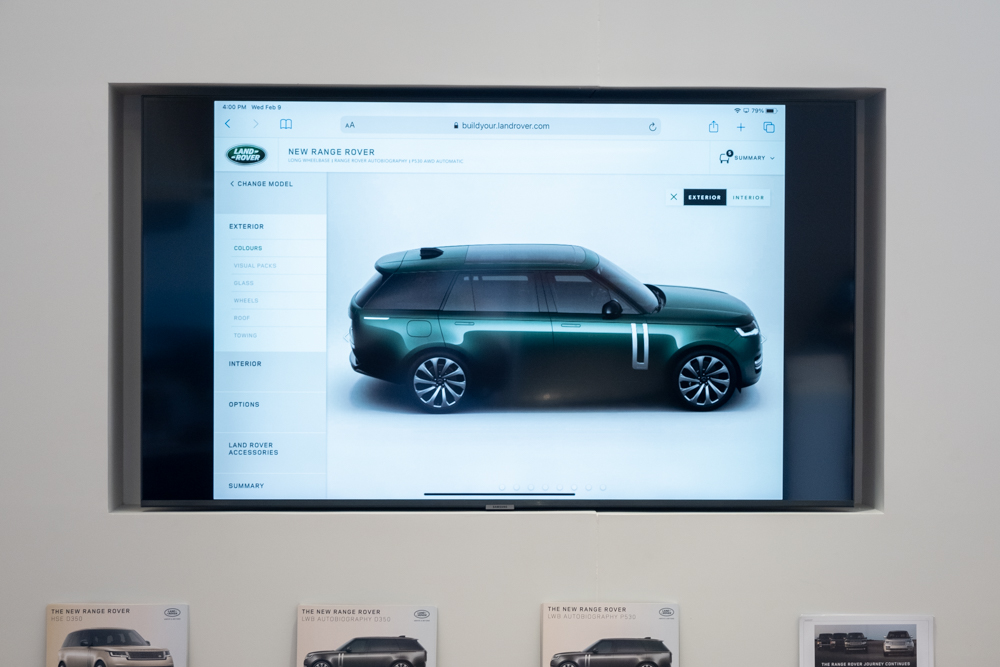 The fun part comes when it's time for you to configure your shiny new SUV. If you're already spending north of P16,000,000 on what is most likely a secondary vehicle, you probably wouldn't mind spending a little more extra to make yours unique.
You're presented with the Range Rover configurator, which is accessible via a website. Like a kid in a candy store, you pick the different paint finishes, wheel choices (now available up to sizes of 23 inches), interior trimmings and upholstery, and optional extras. Should you want to go all-out, options from the Special Vehicles catalog are available, too. Examples are ceramics for the interior trim, and exclusive exterior paint finishes.
The best part about this is that all the prices for every single option are available on the spot. No more waiting for the dealer to "get back to you" just for the price tag of your vehicle. This is especially important for those clients who value their time more than they value money.
Of course, should you want a specific trim (like the seven-seater) and engine choice, they're available for indent order.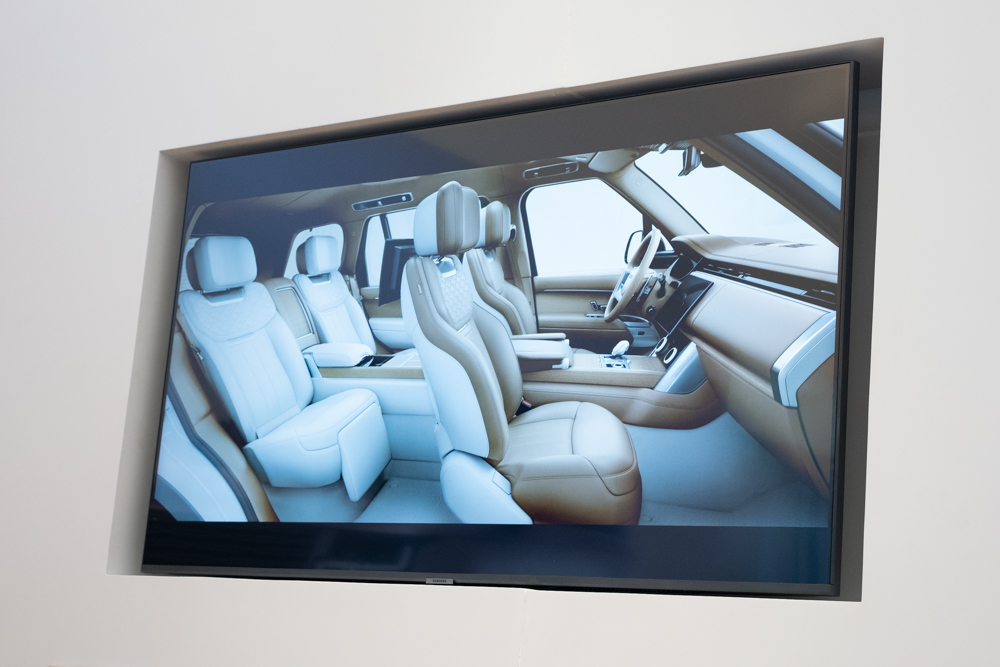 I was told that the company had started taking orders since last year, with the first batch of vehicles already built and just waiting to arrive at our ports by the end of April. The expected launch should happen in the second half of May if no pandemic-related issues pop up in the next few months.
Without the chip shortage, it would take around six to eight months for your shiny, fresh luxury SUV to arrive from Solihull, UK. But alas, you'll have to wait a little longer because of this global issue.
So, if you are interested in buying (and configuring) one, or on the fence as to which model you like, you can go to either the Greenhills or the Bonifacio Global City dealership for a cup of coffee (or tea, if that's your thing), and spare an hour or two to be informed before you make your decision.