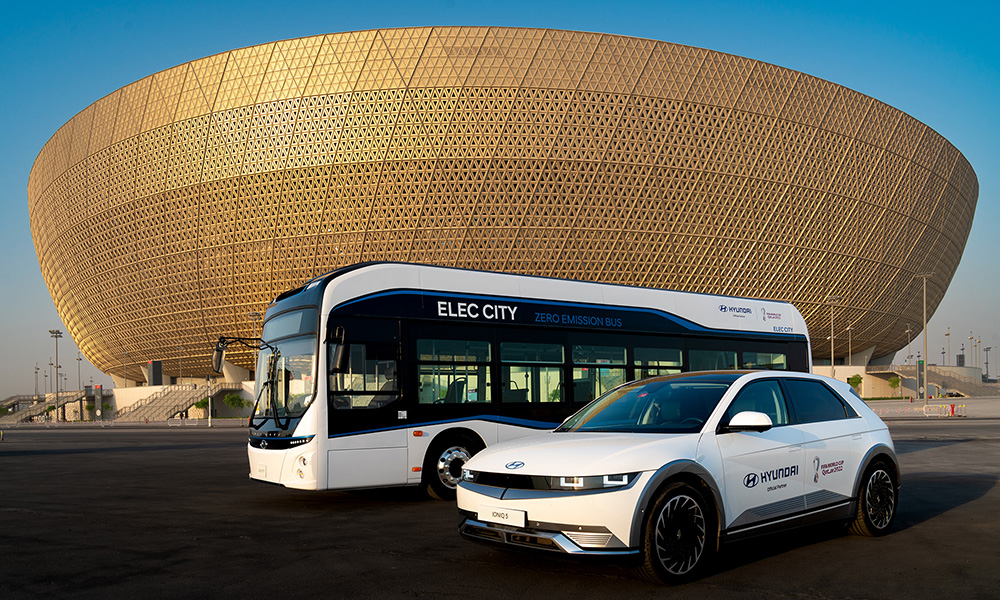 Hyundai has announced that it will be providing vehicles for the 2022 FIFA World Cup, covering 50% of the transportation needs for passengers.
Among the 446 cars, 226 units will be hybrid electric vehicles (HEV) and battery electric vehicles (BEV) such as the Ioniq 5 BEV, the Sonata HEV, the Tucson HEV, and the Kona HEV—as well as the G80 BEV and the G70 BEV, both by Genesis. Also, 10 Elec City buses will be used for moving media personnel.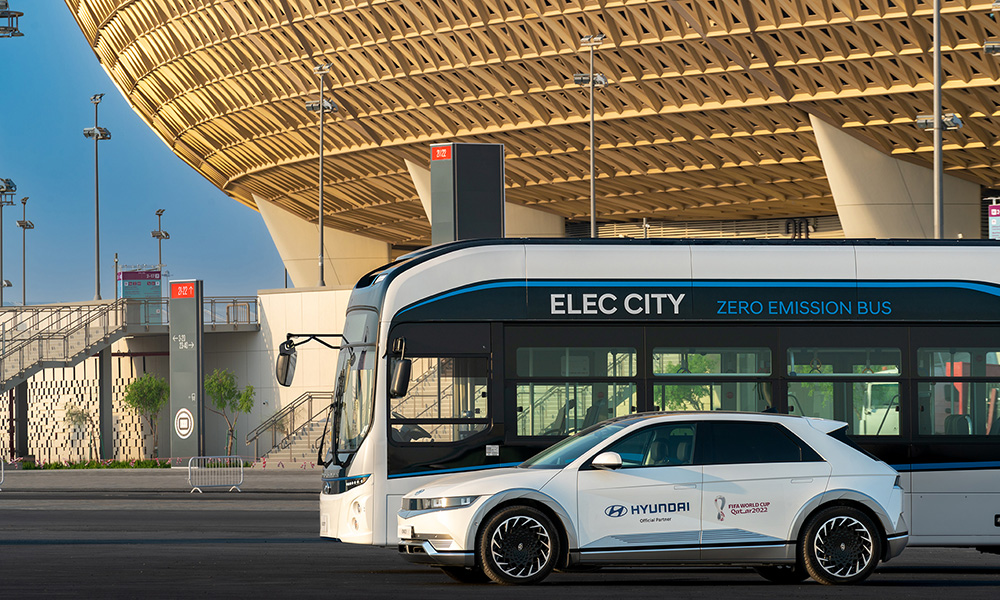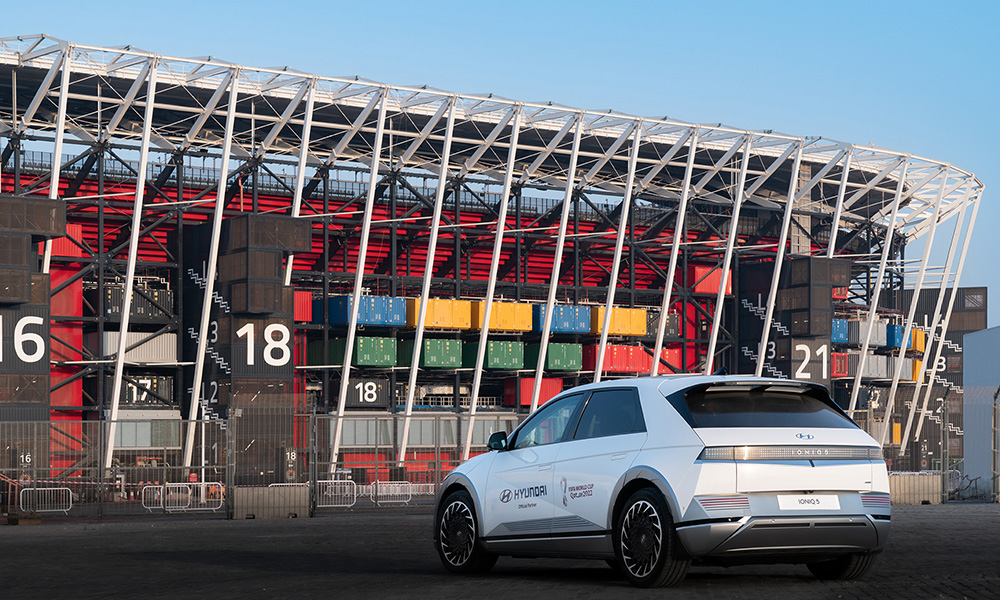 More than just supplying cars, Hyundai will also be providing a support system. Roadside charging services will be available via the Vehicle-to-Load function of two Ioniq 5s.
Real-time monitoring will also be used to keep track of vehicle conditions in case of breakage or accidents for efficient dispatch and troubleshooting. Also, FIFA will be providing 100kW-150kW chargers at the parking facilities.
This effort is part of Hyundai's "Goal of the Century" campaign for carbon-neutrality with its own group of ambassadors (including BTS) known as Team Century. The 2022 FIFA World Cup will be held in Doha, Qatar, from November 18 to December 20.