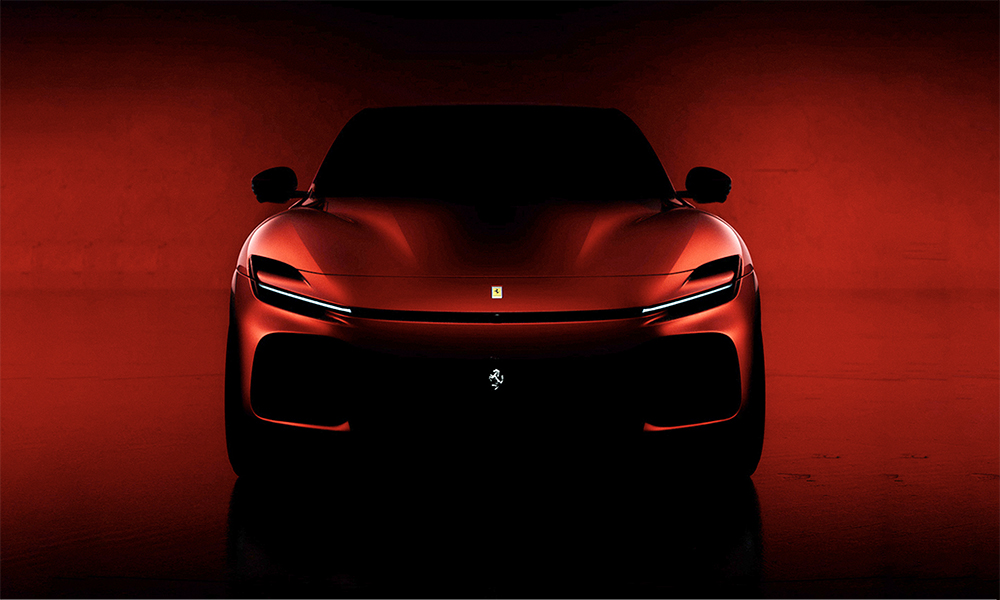 What you're seeing here is a brightened-up photo of Ferrari's latest creation, the Purosangue SUV.
This image was posted to the brand's official Instagram account with this caption:
You've heard the rumors…and we're delighted to confirm they're true (some of them). All will be revealed later this year.
True enough, there have been plenty of rumors swirling within the Internet (and a couple of leaked spy shots) of said SUV. We don't know any other specifics about the car—like what engine it will use—but we know it's going to be fast, and it will go up against the likes of the Lamborghini Urus, the Aston Martin DBX and Porsche Cayenne.
As one of our writers said: "I can hear Enzo Ferrari spinning in his grave." Expect this to be a very controversial vehicle once launched. What do you think? Was it right for Ferrari to follow the market trends and make an SUV of its own?