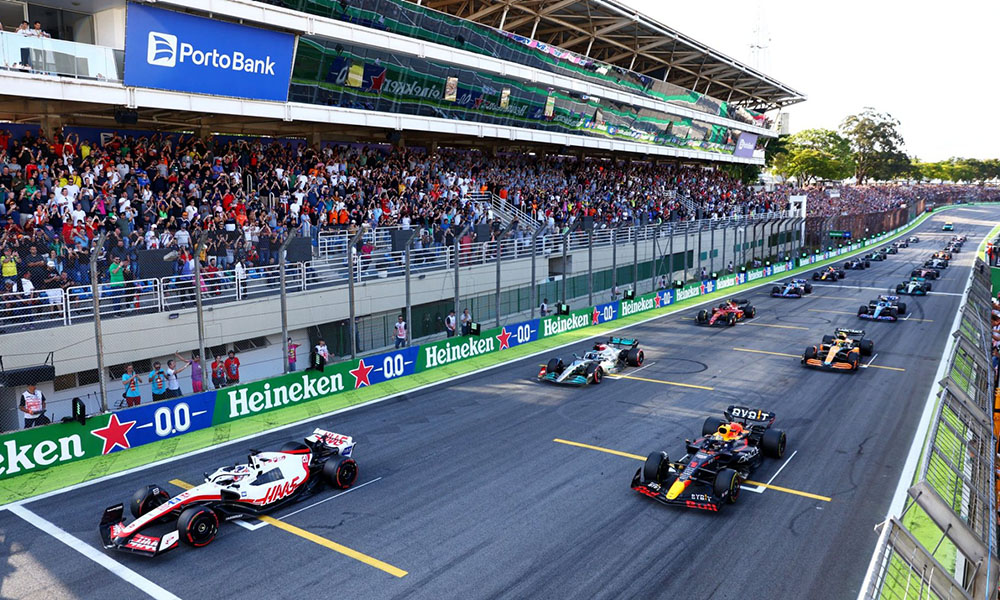 Ever since George Russell drove a Mercedes back in 2020, fans have been waiting for the day when the young British driver would get his first taste of victory in Formula 1. After almost two years, they got what they wanted in the 2022 Brazilian Grand Prix.
Kevin Magnussen (Haas) landed on pole position, a first for him and his team, after rain poured in the middle of qualifying. However, the Dane couldn't keep the lead in the sprint race where George emerged victorious after battling with Max Verstappen (Red Bull).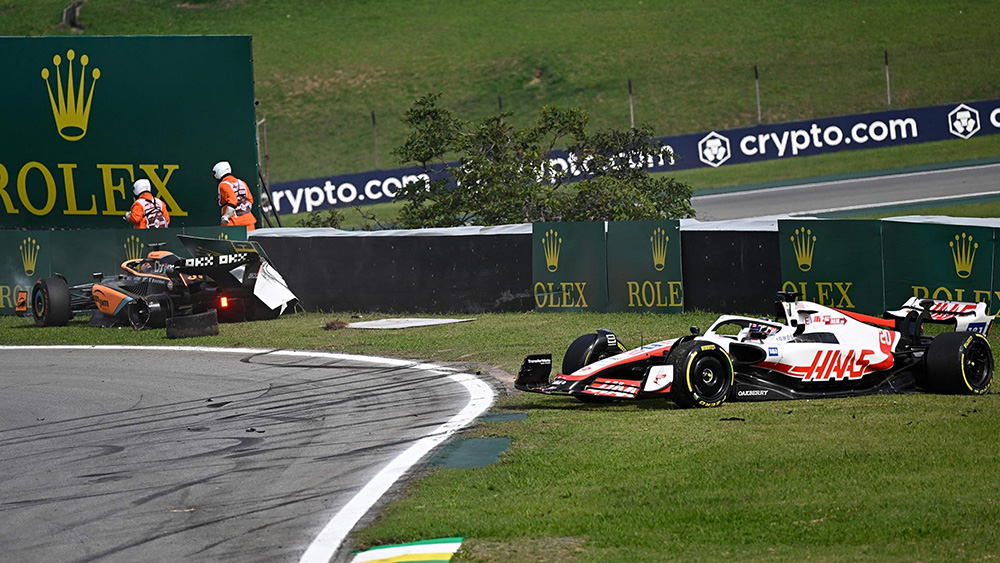 The race was on with 71 laps, but we didn't have to wait long for drama as first-lap contact between Daniel Ricciardo (McLaren) and Magnussen ended with their retirement.
More incidents happened on Lap 7 between Verstappen and Lewis Hamilton (Mercedes), and between Lando Norris (McLaren) and Charles Leclerc (Ferrari).
The Red Bull driver not only sustained front-wing damage, but eventually received a five-second penalty for causing a collision. Meanwhile, Leclerc crashed into the wall, yet managed to keep his car running.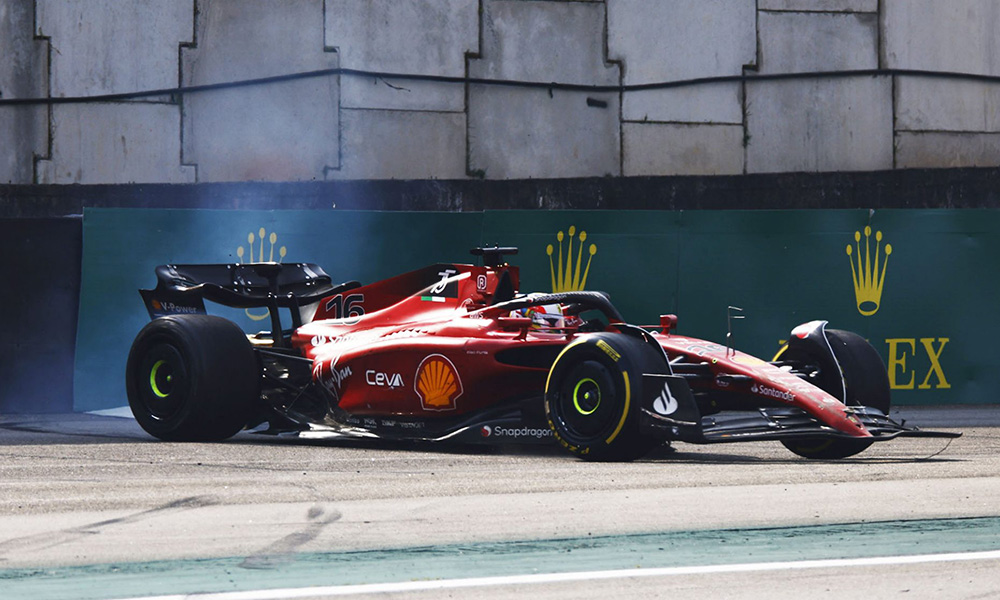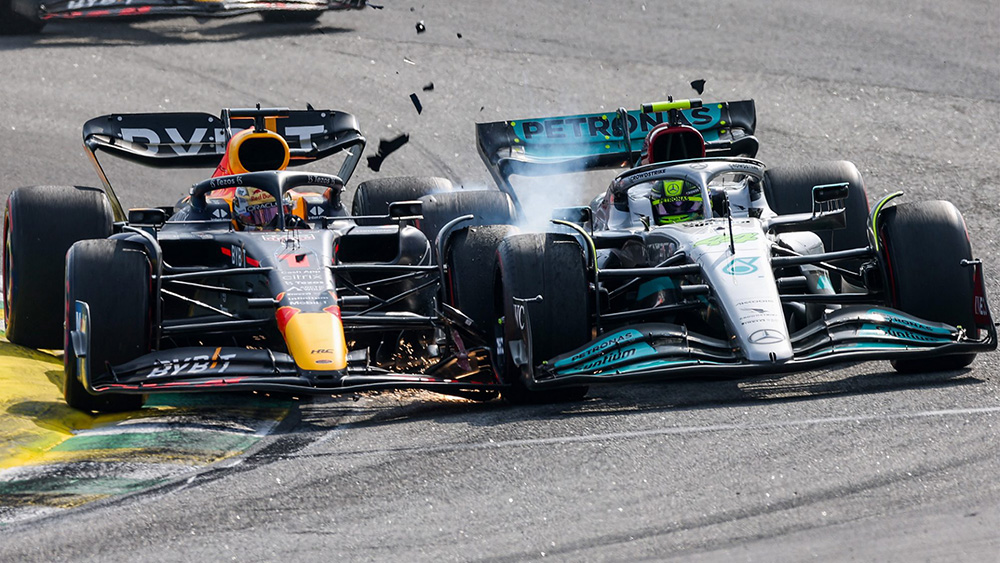 Although Hamilton dropped to P8, he wasn't out of the race yet. He worked his way up the grid, eventually reaching P2, while his teammate was comfortably in the lead.
On Lap 52, Lando encountered an electrical issue forcing him to stop his car in the middle of the track.
The resulting virtual safety car, then safety car, bunched up the pack—working to the advantage of Leclerc who was able to catch up to his teammate Carlos Sainz.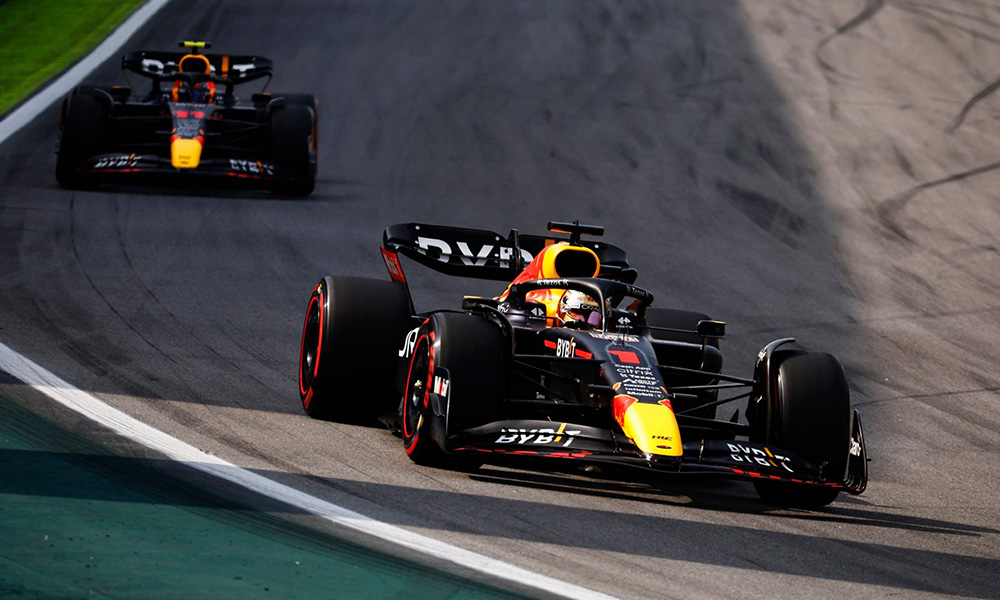 Toward the end of the race, Sergio Perez (Red Bull) was powerless to challenge the two Mercedes drivers ahead and defenseless against the two Ferraris behind, even being passed by Fernando Alonso (Alpine) on Lap 65.
Two laps later, Perez was given a team order to let Verstappen through. However, if Max couldn't pass Leclerc, who was ahead of Alonso, then the Dutchman would have to return the position.
Hamilton tried challenging his teammate for the win, but Russell successfully held off the seven-time world champion resulting in the young driver's first F1 win.
Meanwhile, at Red Bull, Max defied his team by refusing to give back the place to Checo, citing personal issues from the past. This leaves Charles and Checo tied for P2 in the driver standings, while Ferrari leads Mercedes by 19 points.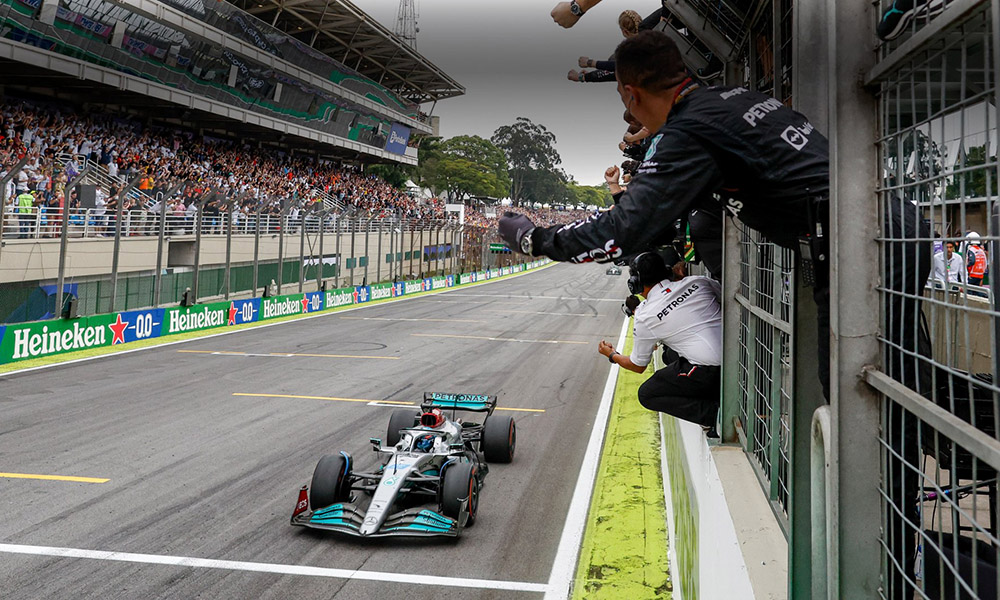 Although Red Bull has won six drivers' titles and five constructors' titles, the team has never achieved a 1-2 result in the drivers' standings. It hopes to change that this year, but it's questionable if Max is interested in that.
The next and final round will be the 2022 Abu Dhabi Grand Prix on November 20. Checo has been supporting Max throughout the past two years. But now that he's the one who needs backup, will the two-time champion give a helping hand if needed?