With competitively priced compact vehicles, Suzuki Philippines has quietly, slowly but steadily climbed the sales charts in the local automotive industry. Last year, the company sold a total of 7,958 cars. This year, it moved 6,398 units from January to September alone—a 10.5% increase compared to the same period in 2016 (5,790 units).
And that's just for the organization's automobile division. We hear its motorcycle arm is doing pretty well, too.
With sales growth like this, there is only one logical action to take, and that is to expand.
Suzuki is doing just that, having just opened a new dealership in Ozamiz, Misamis Occidental. A press release describes the move as being part of the company's "objective to increase its presence nationwide."
There couldn't have been a more opportune time to put up more dealers around the country than now, while the brand boasts a good mix of relatively affordable and generally appealing products that include the Ertiga, the Ciaz and the recently launched all-new Vitara.
"We are always looking for opportunities to better serve the Philippine market while also strengthening our stronghold in the country," Suzuki Philippines automobile division general manager Shuzo Hoshikura is quoted in the press material as saying. "By opening more dealerships—in particular outside Metro Manila—we are able to bring Suzuki vehicles to more Filipinos and provide best-value products. This also helps our trusted car dealers develop and expand their own business, which results in a perfect partnership yielding mutual growth."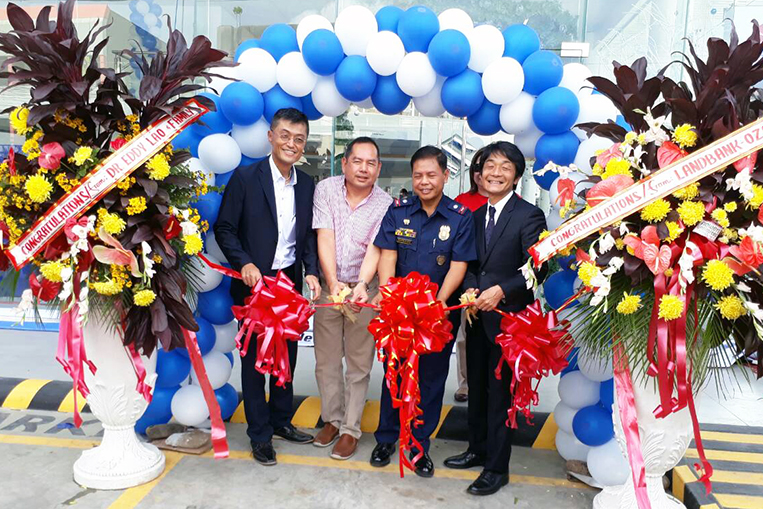 Suzuki Auto Ozamiz is owned and managed by Des Strong Motors, which is run by CEO Silvestre Lumapas Jr. It is the 66th dealership of the Japanese automaker in the Philippines—and the 11th to open just in 2017. It is also touted as a "3S" outlet, which means it offers sales, spare parts and service.
"The Ozamiz dealership outlet is our second 3S dealership with Suzuki, with the first one situated in Bohol," adds Lumapas. "We've opted to pursue and further our partnership with Suzuki because they are hands-on when it comes to guiding and helping us with our concerns. We expect to increase our reach in both Visayas and Mindanao."
So, people of Northern Mindanao, you now know where to go if you feel like trying out a Suzuki vehicle.