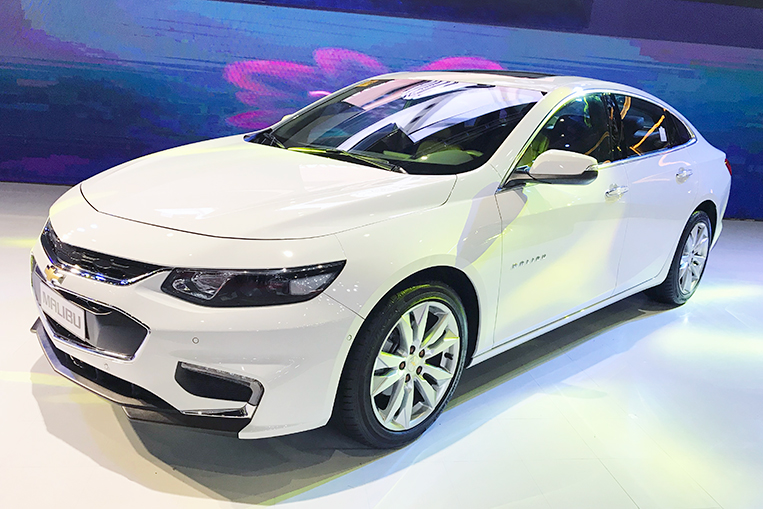 Chevrolet Philippines (aka The Covenant Car Company, Inc.) may not have a show-stopping car at the 2018 Manila International Auto Show, but that doesn't mean the distributor can't transform its expansive booth into a legitimate crowd-drawer. At an imposing 662.5sq-m, the "Chevrolet Play Hub" is just as big as the corner of that other American automotive brand on the opposite side of the main exhibit hall. With all this space, you need something special to gather the crowds.
Chevy is accomplishing this by putting up a booth that screams FUN. Sure, the choice for the centerpiece car—a white unit of the all-new Malibu midsize sedan—may not exactly communicate playfulness, but everything around it does.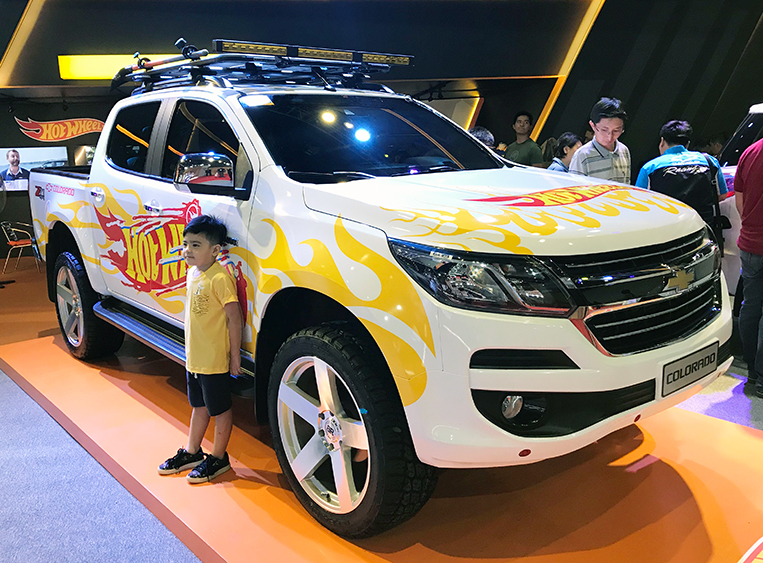 Want your toy-crazy kids to hug you tight as a gesture of appreciation? Bring them to the Play Hub and lead them straight to that hard-to-miss Colorado sporting a Hot Wheels livery. Trust us, the joy you'll give your little ones is worth so much more than all the MIAS entrance fees you need to pay at the door.
Beyond literal toys, of course, Chevrolet wants you to visualize playing games that grown-ups with a dynamic lifestyle usually engage in—biking, camping, mountaineering and practically everything besides staying in bed and vegetating. To this end, the company is presenting some of its vehicles with accessories that facilitate outdoor activities, including a Trax with roof-mounted bicycle racks and a Trailblazer with a tow-hitch cargo basket and a removable canopy.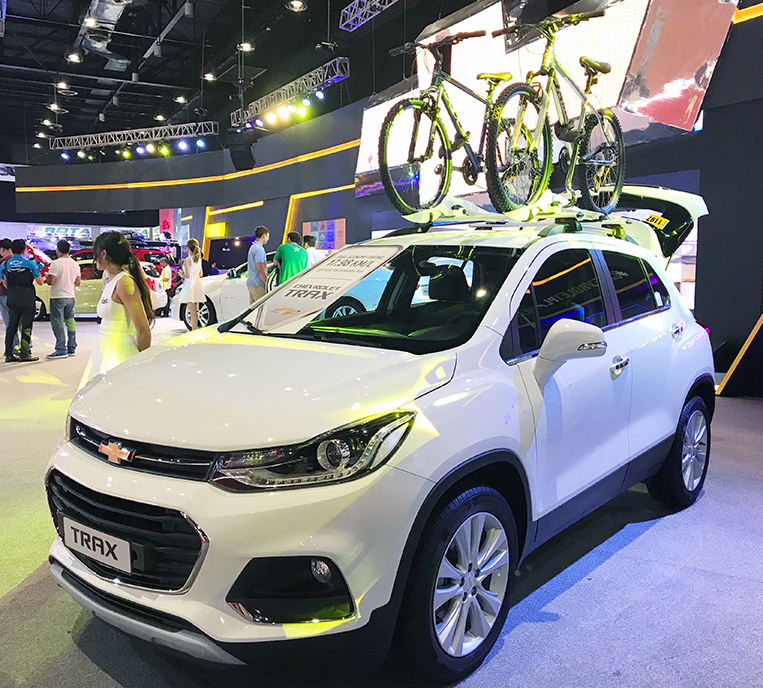 Feel like just sitting down and resting from all the walking? Might as well do so at the Chevy Lounge, where you can have a sip of good brew courtesy of Yardstick Coffee, or simply ogle the retro-inspired neon lights affixed to the walls. We can tell you just 30 minutes of this is relaxing—we've tried it.
The Chevy Shop, meanwhile, sells Chevrolet lifestyle items like graphic shirts, bags and racing jackets.
By the way, if you visit the Chevrolet Play Hub at MIAS, be sure to check out the photo booth and take pictures for your social media accounts. That's if you want a special-edition Chevrolet pin and a chance to win a "cool Chevrolet item."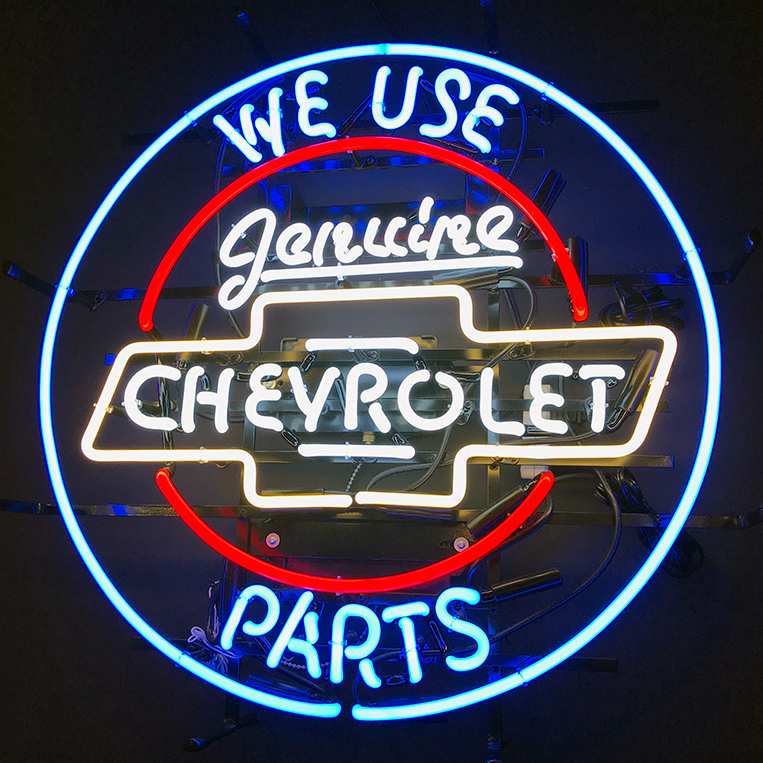 Finally, if you book or reserve a new Chevrolet vehicle at MIAS, you automatically get a free drone. That simple.
And this is on top of Chevy's ongoing "Big Summer Catch" promo, which offers the following vehicle variants with low down-payment deals until April 30:
Trailblazer 4×2 LT AT – P178,000 all-in down payment;
Trailblazer 4×2 LTX AT – P198,000 all-in down payment;
Trax LS AT (2016) – P58,000 all-in down payment;
Trax LS AT (2018) – P108,000 all-in down payment;
Sail 1.3L LT MT – P58,000 all-in down payment; and
Sail 1.5L LT AT – P78,000 all-in down payment.
Who knows? Your next four-wheeled playmate could be waiting for you at the Chevrolet booth. The MIAS event runs until Sunday (April 8); entrance fee is P100 per adult.