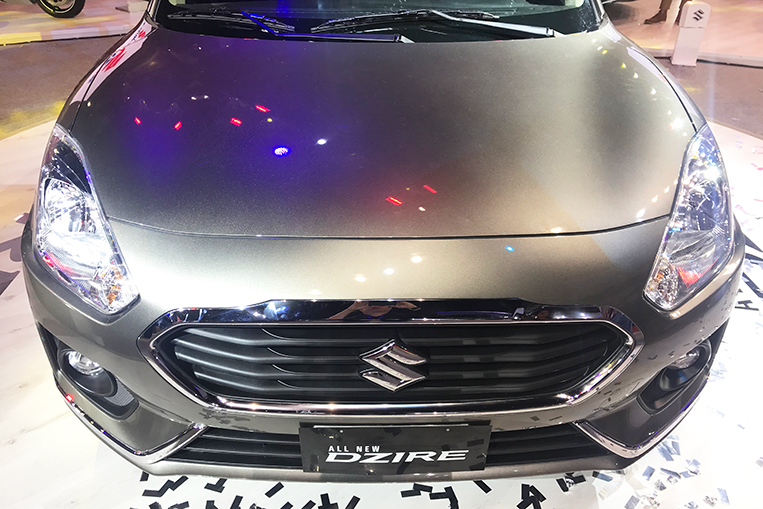 We have to admit that we were a little disappointed when we went to Suzuki Philippines' booth at the 2018 Manila International Auto Show, but that was largely our fault. You see, we had been wishing that the Japanese automaker would use the annual event to finally introduce the all-new (and much-awaited) Swift subcompact hatchback, which had been officially launched in India and Thailand back in February.
We didn't get our wish. Instead, Suzuki proudly unveiled the Swift's sedan counterpart, the Dzire. Globally released last year, the Dzire (which has dropped the "Swift" from its name) will be made available to our market within the second quarter of the year, according to Suzuki Philippines assistant general manager Cecil Capacete. Another source told us the launch could take place as soon as next month.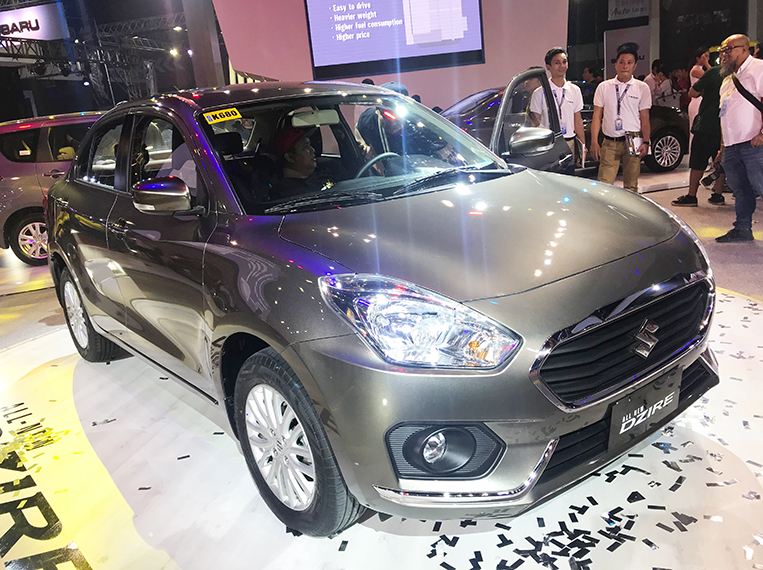 The new Dzire measures 3,995mm long, 1,735mm wide and 1,515mm tall, making it shorter but wider than the Mitsubishi Mirage G4 (and exactly as tall). Come to think of it, the Dzire and the Mirage G4 kind of resemble each other.
No engine specifications were provided on the opening day of MIAS, but Capacete told us that the Philippine-market Dzire will have a 1.2-liter gasoline engine. In India, the Dzire's 1,197cc petrol powerplant produces 82hp and 113Nm.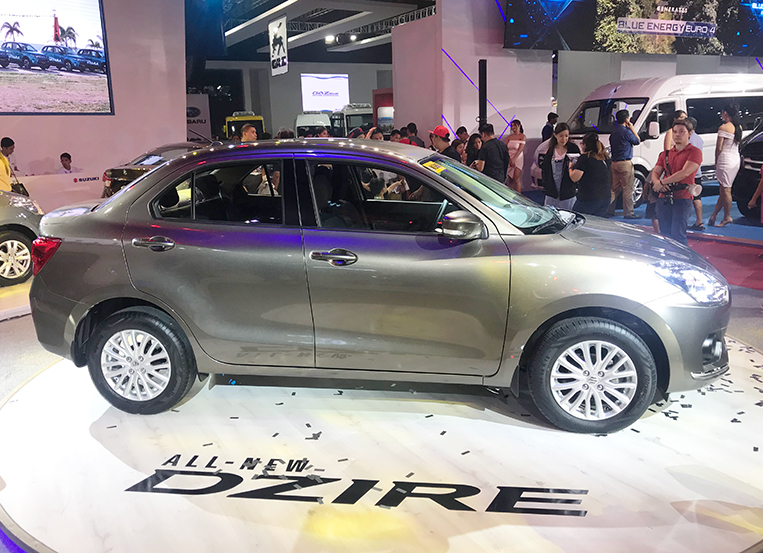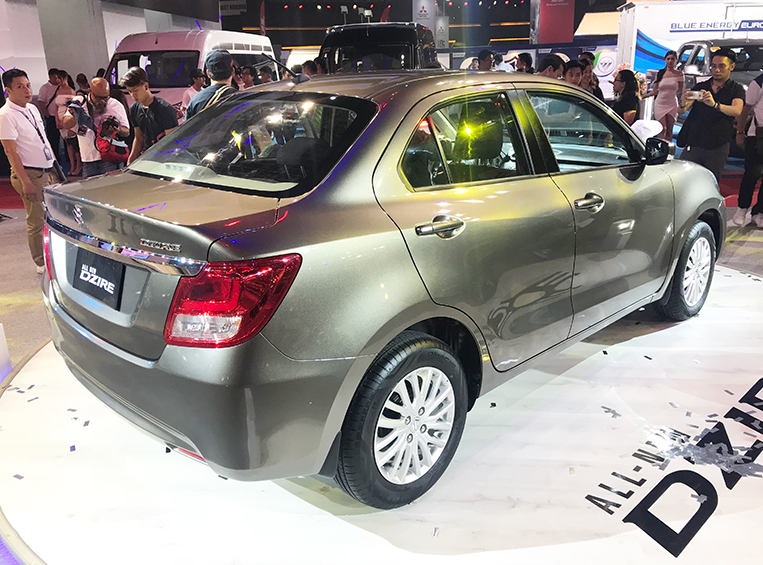 The significant news we got is that the Dzire will be sold here with Suzuki's much-vaunted Auto Gear Shift transmission. In essence, AGS is an automated manual transmission that makes use of an electro-hydraulic actuator to automatically operate the clutch and the gearshift, obviously eliminating the need for a clutch pedal. Put it in automatic mode and it functions pretty much like a regular AT; put it in manual mode and it lets you personally execute the upshifts and the downshifts without having to bother with the clutch.
Maruti Suzuki's website claims a fuel-mileage figure of 22km/L for the Indian-market Dzire's combo of the 1.2-liter gasoline engine and the AGS transmission.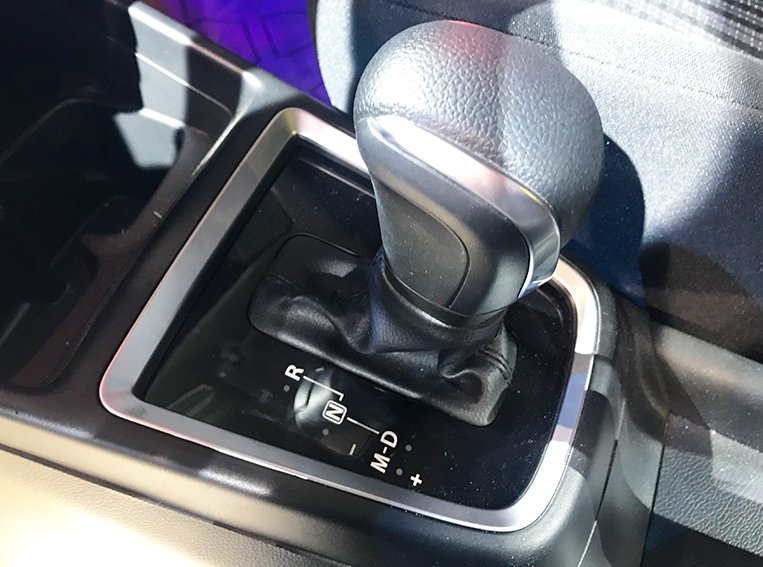 If you want to inspect this car more thoroughly, visit the Suzuki booth at MIAS, which runs until Sunday (April 8). Entrance fee is P100 per adult.