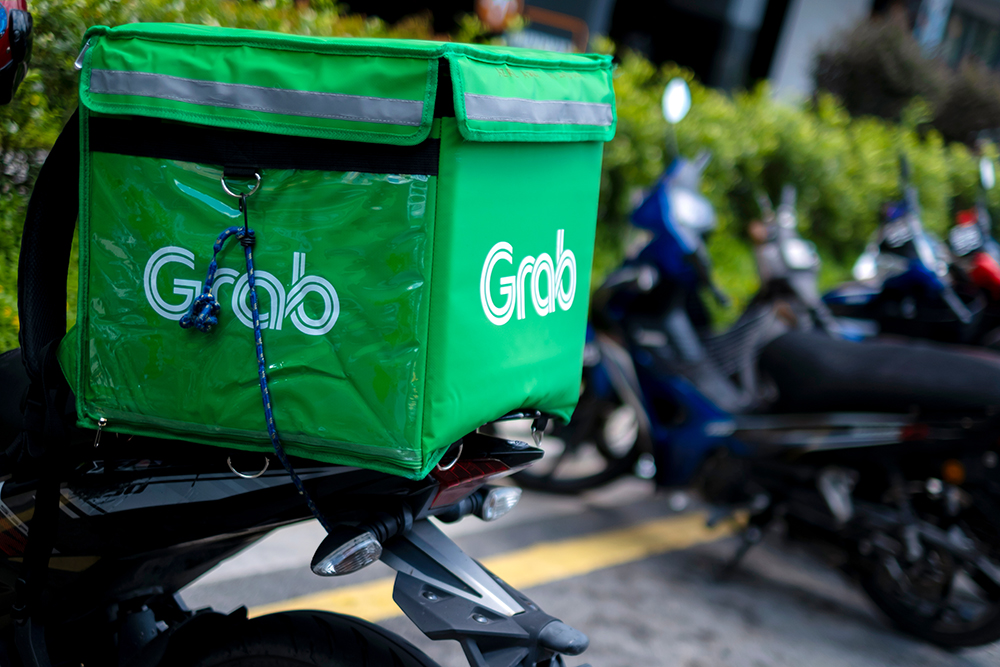 So, there's a new viral video showing a masked guy breaking into a parked vehicle and getting valuables inside. The CCTV footage is being talked about not only because of the ease with which the thief carried out the criminal act, but also because he used a motorcycle that had a Grab delivery box at the rear, giving the impression that the man was a Grab delivery-partner.
In the comments, many people expressed their belief that the culprit wasn't really affiliated with Grab and that he simply posed as someone who was. Others blamed the supposedly unchecked distribution of the above-mentioned delivery box. But who knows, really? Even Grab Philippines itself seems stumped.
Here is the official statement from the mobility company, sent to VISOR just now:
We are aware of a video involving a motorcycle rider breaking into a parked car. As the rider's vehicle did not have a plate and as he was wearing a face cover at the time of the incident, we are unable to confirm the identity of the rider and verify his registration as a Grab delivery-partner at this stage.
Grab adopts a strict screening process, requiring delivery-partners to submit NBI clearance, police or barangay clearance, drug test results, and motorcycle registration as part of their onboarding process.
Grab does not condone such behavior. We stand ready to assist the authorities with their investigation. Should the offender be identified as a Grab partner, we will not hesitate to take appropriate actions to maintain the safety and reliability of our platform.
So there. Grab is still awesome, we guess. Meanwhile, learn a lesson from this incident: Never leave anything of tempting value inside your vehicle if you are going to leave it unattended for a period of time. Now, excuse us while we order merienda via GrabFood.