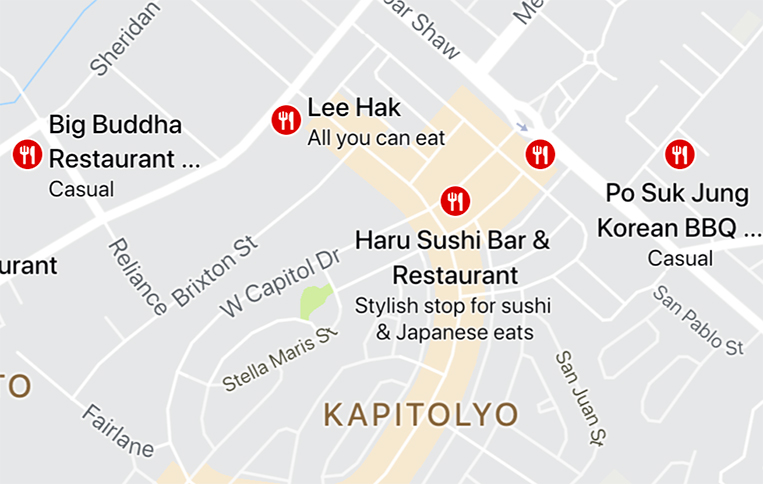 These days, ride-sharing (Uber, Grab, Lyft), car-sharing (Car2Go, Zipcar), home-sharing (Airbnb), fashion-sharing (Couture Collective, VillageLuxe) and even private jet-sharing (JetSetGo) have become ubiquitous in modern-day life. Shared solutions are redefining the value of ownership, the shopping experience and the way we live. This phenomenon grew from the popularity of "life on demand"—what you need, when you need it (think Amazon, Netflix). Then, perhaps, it was accelerated by the need for instant gratification that is a hallmark of the millennial generation.
Underlying the prevalence of the sharing economy is the increasing value that people put on their time, on their need for intelligent value (as opposed to ostentatious consumption) and the shift away from possessions to experiences. Indeed, the sharing economy has arrived and, I'm guessing, is here to stay.
Expectedly, applications from this sharing phenomenon have mushroomed. Case in point: food delivery. In the Philippines, the most popular is Berlin-based Foodpanda. Yet to land on Philippine shores but already making waves in Singapore and elsewhere in Asia is UberEats, based in San Francisco and operating in 71 cities like Tokyo, Taipei, Delhi and Melbourne. Then there's Deliveroo, a London-based firm, which delivers to 84 cities including Hong Kong, Sydney and Dubai.
The concept is simple: Bring good food to your home or office or wherever. Not an earth-shaking idea for those of us who grew up with Shakey's Pizza home delivery or McDonald's or Jollibee or KFC, for that matter. The huge difference lies in the number of restaurant menus you get to choose from on a single app—including popular local restaurants that otherwise would not offer delivery. Foodpanda in the Philippines has over 1,000 restaurants on its roster: Max's, Outback, Zubuchon, Via Mare, Gerry's Grill and Teriyaki Boy among so many others. In Singapore, Deliveroo has 1,400 restaurants under its wing. UberEats, the most recent entrant, is still playing catch-up with just over a hundred, though it claims to have 46,000 partner-restaurants worldwide (Foodpanda boasts over 300,000).
Given the horrendous traffic jams that plague urban centers like Manila, Bangkok, Jakarta and Hanoi, eating out isn't quite what it used to be
It's a virtual restaurant haven on wheels and an interesting twist to an old Turkish saying: "If Mahomet will not come to the mountain, then the mountain must come to Mahomet." (If you didn't notice, that proverb is supposed to read the other way around, but I'm not sure it matters.)
Given the horrendous traffic jams that plague urban centers like Manila, Bangkok, Jakarta and Hanoi, eating out isn't quite what it used to be. Tempers rise, angst builds, patience wears and whatever magical moment inspired you to head out to your favorite restaurant with your significant other is lost. Pfffft! Gone. So why even risk losing that moment? It's no wonder that these delivery apps are taking on a life of their own.
Home delivery services of yesteryear were self-limiting. After all, how many Quarter Pounders can you stuff your face with, day in and day out? How many buckets of chicken can you demolish in a week or a month? You get your fix and then move on to your next culinary wet dream.
The economies of sharing are realized on the back end. In fact, the fortunes of the food-delivery business are premised on gaining the most productivity and efficiency from what is essentially a logistics business. In many ways, you could say that this is a subcategory of the Amazon business model. The delivery firms share platforms and data with their partner-restaurants. For example, UberEats offers access to a tool called "Restaurant Manager," which allows restaurants to gain insights on food and service quality. Another tool is "In-Menu Recommendation," which learns a customer's food preferences and recommends restaurants that likely match his tastes.
Deliveroo, on the other hand, offers shared access to remote kitchens—"Deliveroo Editions," they're called—that house partner-restaurants, akin to a kitchen warehouse. It is low-cost, shortens cooking time and increases delivery turnaround rates.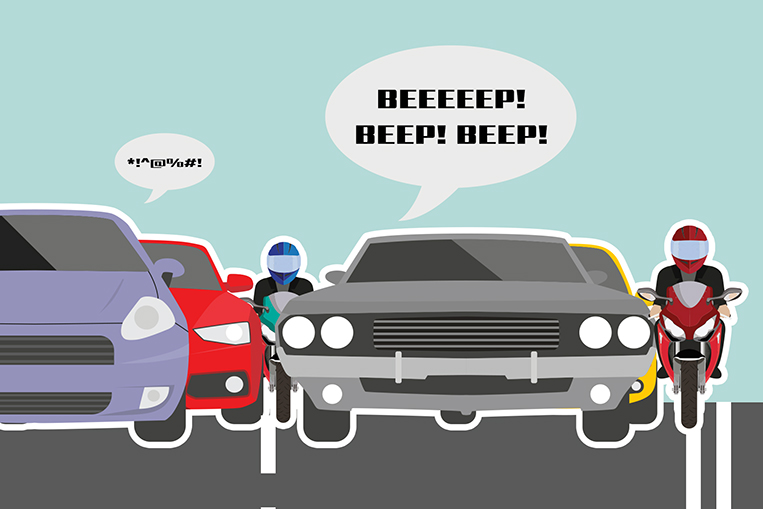 The chosen mode of delivery is the humble motorbike. Yes, those delivery bikes that notoriously cut in and out of lanes, weaving through the minutest crevices between vehicles and never making use of side mirrors. They have to get that delivery done and then move on to the next life-threatening, mad scramble that would put even Speedy Gonzales to shame. Each delivery should get done within a given time window. Bonuses ride on it. They are on the clock. To hell with safety—theirs or, worse, ours. After all, users of delivery apps have only two cardinal requirements of their food: good and fast.
I could not find a number for Foodpanda riders in the Philippines, but in Singapore, they reportedly had about 2,500 last year. Deliveroo, on the other hand, is supposed to be recruiting 3,000 new riders to augment its fleet of 4,000 that it has put together in the past two years. I can imagine that Metro Manila would have as many—probably much more. Foodpanda Philippines offers its riders P227 per day plus a P36 bonus for every successful delivery. If you ride a 25-day month and make an average of 15 deliveries per day, that will gross you almost P20,000 a month, excluding tips (maybe).
This rising sector of employment is referred to as the "gig economy." It's about being able to self-contract yourself out for various gigs, in place of the traditional nine-to-five office job that is, frankly, becoming more and more difficult to land. Surely, it's not for everyone, but it offers gainful employment to a growing labor force.
The sustainability of the food-delivery business still remains to be seen. In Singapore, both Deliveroo and Foodpanda have yet to turn a profit. Not unlike Tesla, which, despite its rip-roaring fame and cult following, still has to prove that it can actually make money. But, if anything, the Foodpandas of the world put food on the table for their legion of hungry customers and hardworking, bike-riding warriors. Kain tayo!