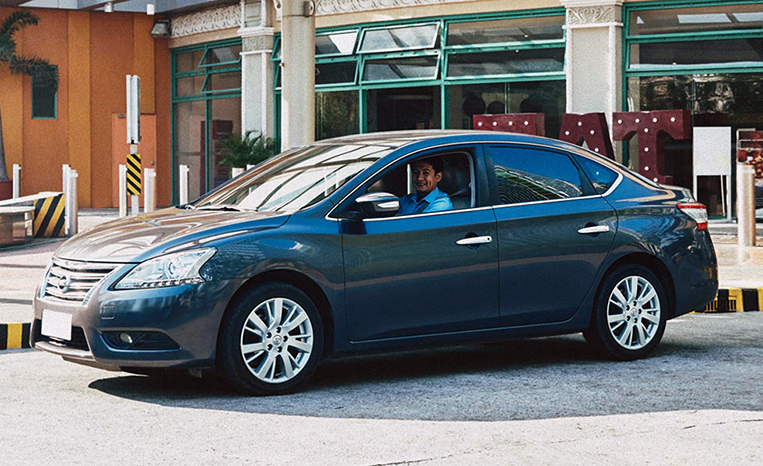 If you are heavily dependent on transport network vehicle service—or app-based ride-sharing—you might want to fix your schedule next Monday (July 8), from 6am to 6pm, as there is a scheduled "transport holiday" to be carried out by TNVS drivers and operators who are protesting what they call oppressive policies of the Land Transportation Franchising and Regulatory Board. What this literally means is that your favorite Grab drivers—assuming they're joining the mass protest—will not work during said 12-hour period.
Which then means you will likely have a much-harder time booking yourself a ride as ride supply won't be able to keep up with the usual passenger demand. And if past ride supply shortage taught us anything, this could mean longer waiting times and higher surge charges.
What are the disgruntled TNVS drivers and operators protesting exactly? According to a press statement circulated by the groups TNVS Community and Defend Job Philippines, the transport holiday is being done as a "collective protest against our various issues and complaints against the LTFRB's pahirap policies, which curtail our rights to decent and legitimate livelihood for our families." They also mentioned "the inconsistency of the agency in its procedural processes in terms of registration and application for TNVS, and the complicated high requirements and slow processing for acquiring and releasing provisional authority and certificates of public conveyance."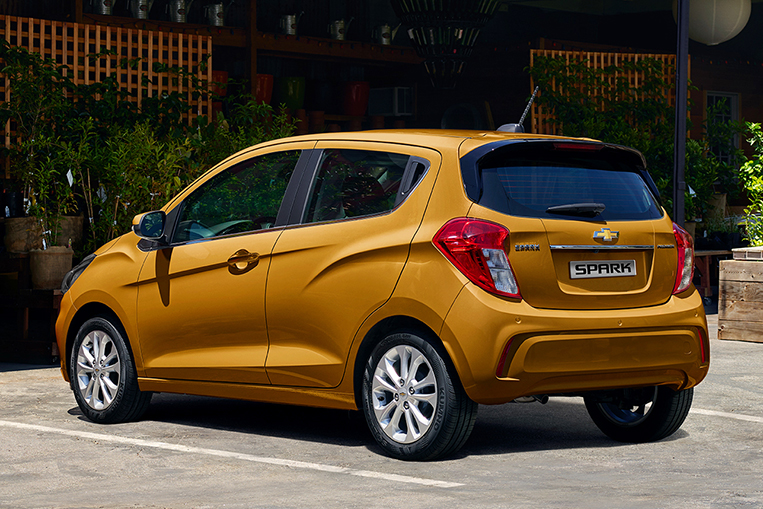 In particular, the groups are objecting to the regulating agency's seemingly unfavorable treatment of small hatchbacks, apparently refusing to process franchise applications from TNVS operators who own the vehicle type in question. The protesters cite the LTFRB's Memorandum Circular 2018-005, which says "hatchback units shall be accepted subject to a transition period of three years in order for the peers to recoup their investment." But then, it seems the agency already wants to rid our roads with TNVS vehicles that don't have a trunk.
In response, LTFRB chairman Martin Delgra says: "We ask TNVS operators to be more circumspect in their plan to hold a transport holiday that will affect the commuting public. Instead, we urge them to bring their legitimate concerns to LTFRB, in dialogue, so that the Board can address them and not hold the riding public hostage by their planned disruptive action. The LTFRB welcomes constructive criticisms and feedbacks from all stakeholders."
And then comes an invitation from the LTFRB for TNVS operators to attend a dialogue on July 9 at the agency's central office on East Avenue in Quezon City.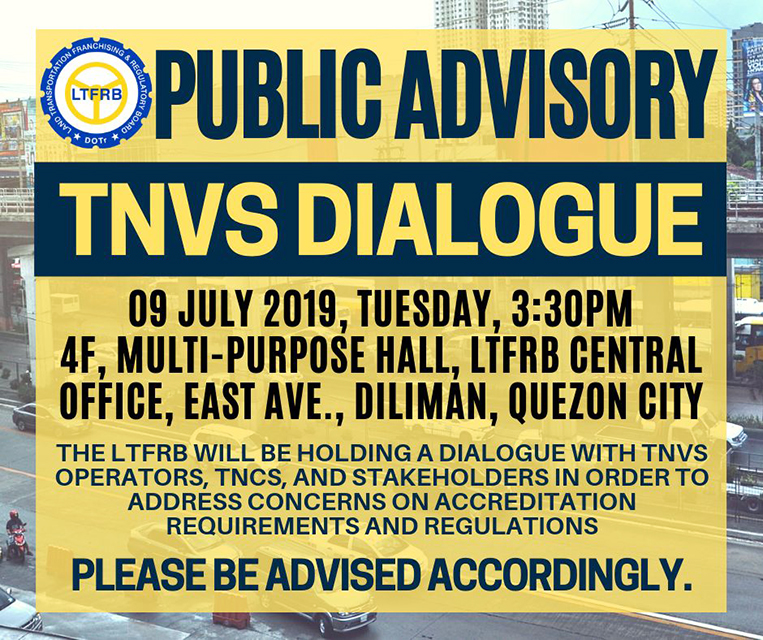 Grab Philippines, meanwhile, has also issued an appeal to the TNVS drivers and operators, and it reads in part:
We recognize the TNVS partners' right to free speech and peaceable assembly. In many ways, we also support the call for smoother processes and faster timelines. We encourage our TNVS partners to work with us, with passengers, and with our regulators to address TNVS pain points through dialogue. Let us take the high road and not resort to any rash actions that would directly affect the passengers we are all committed to serve.
No word yet on whether the protesting groups will bite. We guess the question worth asking now is this: Do the TNVS drivers and operators still trust the LTFRB such that they will agree to sit down with the agency and iron things out amicably? And also: Why is the LTFRB only now inviting these groups to a dialogue?
Ah, like we said before, the LTFRB isn't quite sure how to regulate these transport network companies. Either that or the burdensome regulatory challenges exist because the agency is favoring certain transport operators. Who knows?