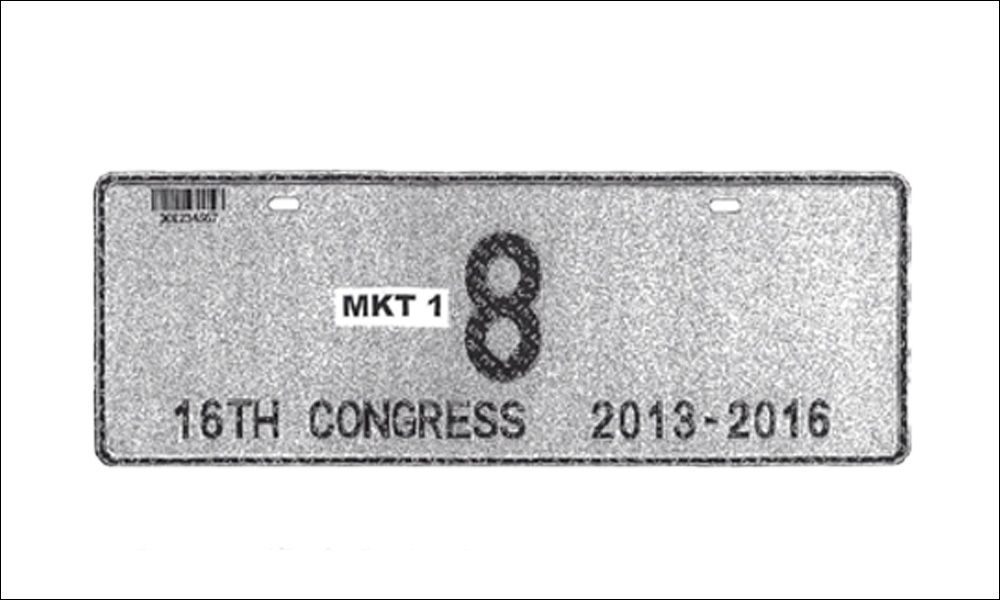 In 1958, President Carlos P. Garcia issued Executive Order No. 287. This EO was about the rules and regulations governing the use of low-numbered or protocol plates by high-ranking government officials. The rationale for the EO is to ensure that government vehicles are used for official businesses only.
But President Ferdinand E. Marcos effectively revoked this policy with his own EO 505 in 1978. The protocol plates made a comeback through President Gloria Macapagal-Arroyo when she issued her EO 400 in 2005. This EO was drafted to ensure a uniform system of assignment and issuance of the plates, and prevent the proliferation of fake protocol plates.
But nowhere in those executive orders did it say that the plates came with special privileges. The Department of Transportation's Department Order 2015-013 explicitly says that vehicles bearing said protocol plates are still subject to traffic laws and local ordinances.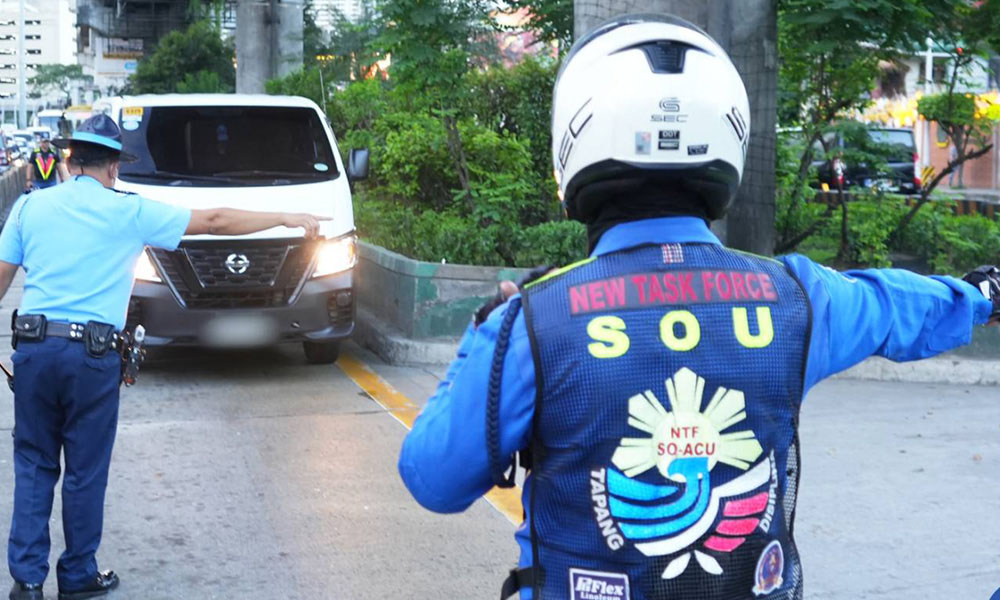 We've tried to find any laws, executive orders, and administrative or department orders that say so. But we found no basis for special treatment for motorists whose vehicles have protocol plates. These plates are simply issued to help identify high-ranking government officials' vehicles.
So, how did we end up in this mess where officials who drive around town with vehicles bearing special plates, get special treatment from our law enforcement officers? We are still trying to find answers to that.
The EDSA Busway gaffe involving the beleaguered Metropolitan Manila Development Authority Task Force Special Operations chief Edison "Bong" Nebrija has opened a can of worms. The agency's intensified campaign against those who illegally use the bus-only lanes has been commendable, for sure.
But when Nebrija allowed the alleged convoy of a senator (the two drivers involved were later apprehended) to use the busway, it showed the subjectivity of our traffic laws' implementation. More or less, the law doesn't apply to people of higher stature.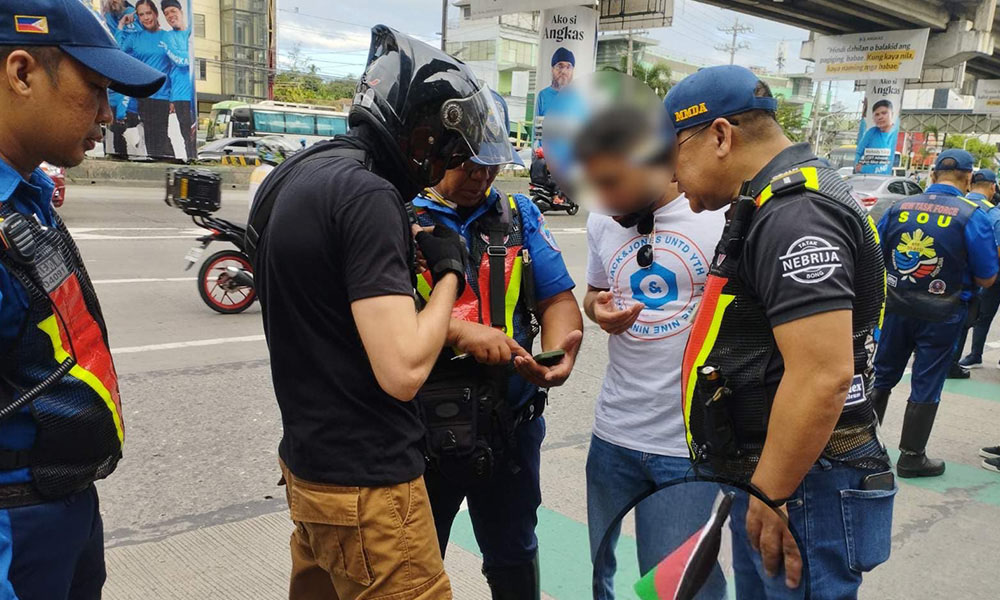 Not all is lost. To do damage control show a semblance of order, various government offices have been doing something to stop the abuse of power by government officials. The secretary-general of the House of Representatives has effectively called for a crackdown on the illegal use of "8" protocol plates.
In a statement, House Secretary-General Reginald Velasco clarified that the branch of government had not released nor authorized the use of official plates for vehicles of its members.
This means that no existing "8" protocol plates are legal as these are deemed expired (if not fake).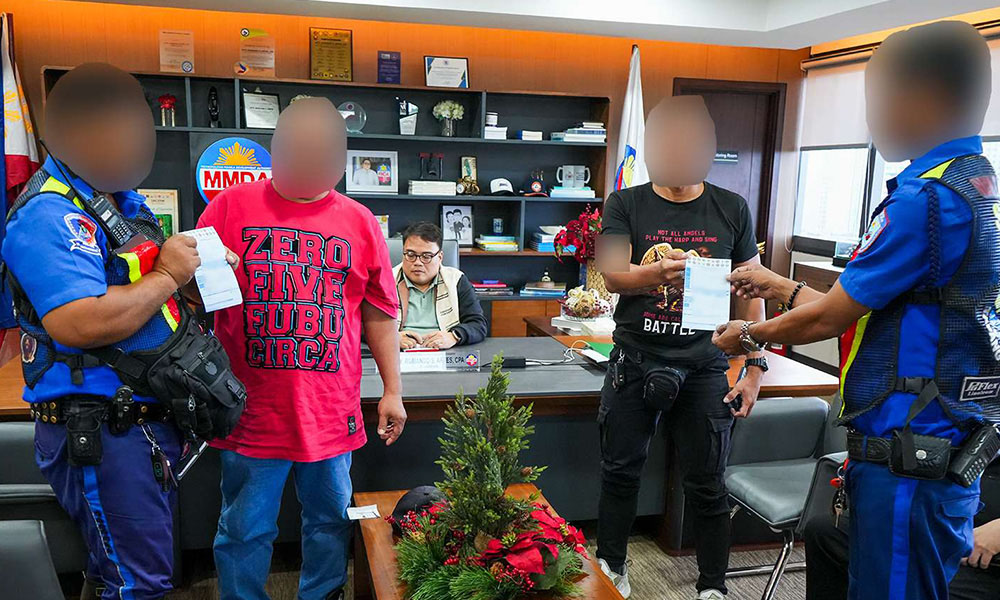 Velasco even asked the Land Transportation Office and the MMDA to apprehend the drivers of vehicles bearing the "8" protocol plates and confiscate the plates. This announcement puts an end to the misuse and abuse of the protocol plates for members of Congress, their kin, or those with counterfeit copies of it.
Additionally, the DOTr has clarified who can use the EDSA Busway. As for the MMDA, it has now backtracked on its earlier decision to allow clearly marked government vehicles the use of the exclusive bus lane.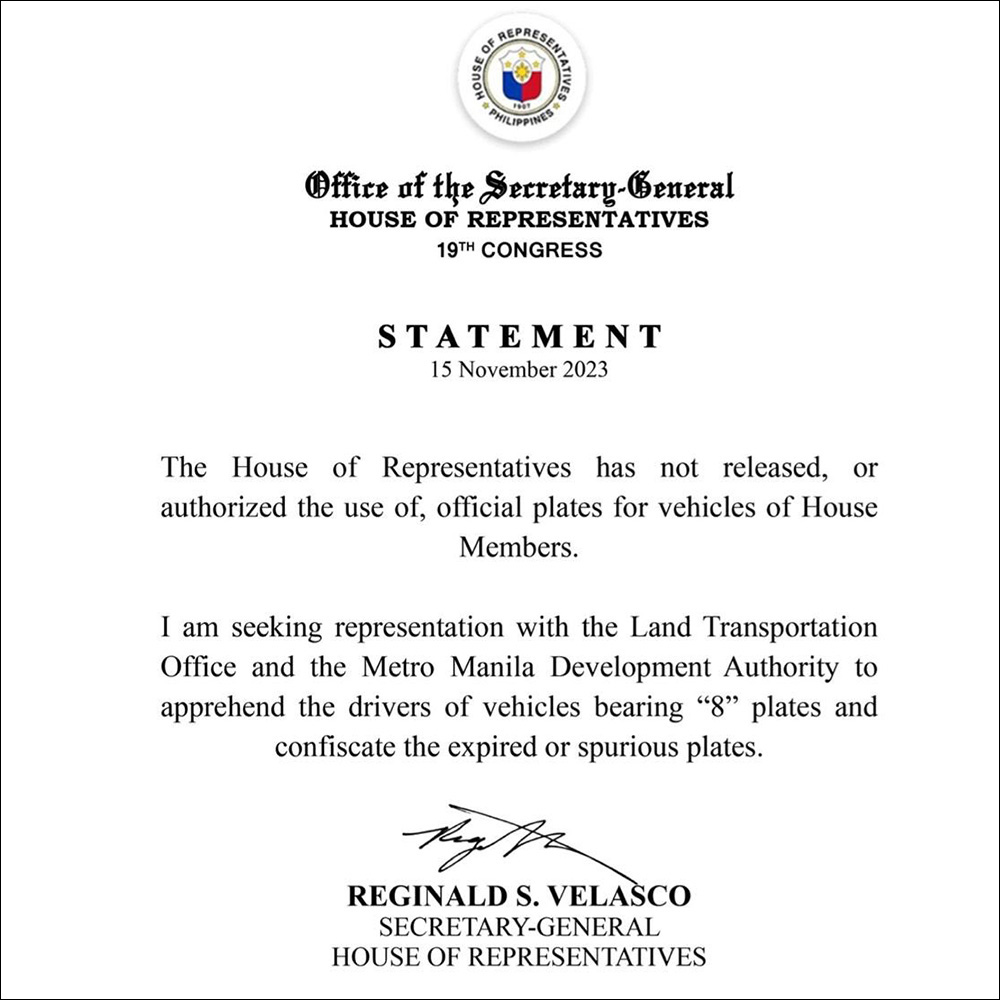 If there's anything positive that came out of this incident, it's that it prompted a renewed resolve to end our country's "culture of wang-wang," and that the government seems dead serious about stopping impunity on the road.
We just hope that our law enforcement agencies will have the same vigor in apprehending all erring motorists—regardless of their stature in society.