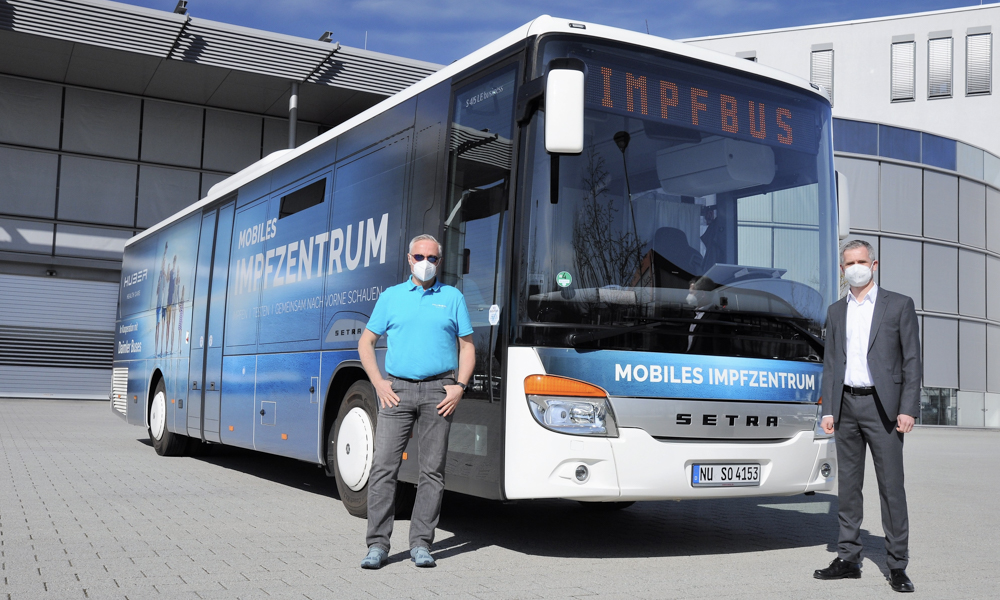 Buses appear to be one of the vehicles of choice by those responding to the health crisis. Many countries including ours have started projects to transform these transporters into wheeled tools that medical professionals can use in the seemingly never-ending fight against COVID-19. And with vaccines now readily available, it seems that one of the practical modes of transporting and administering these jabs is the bus.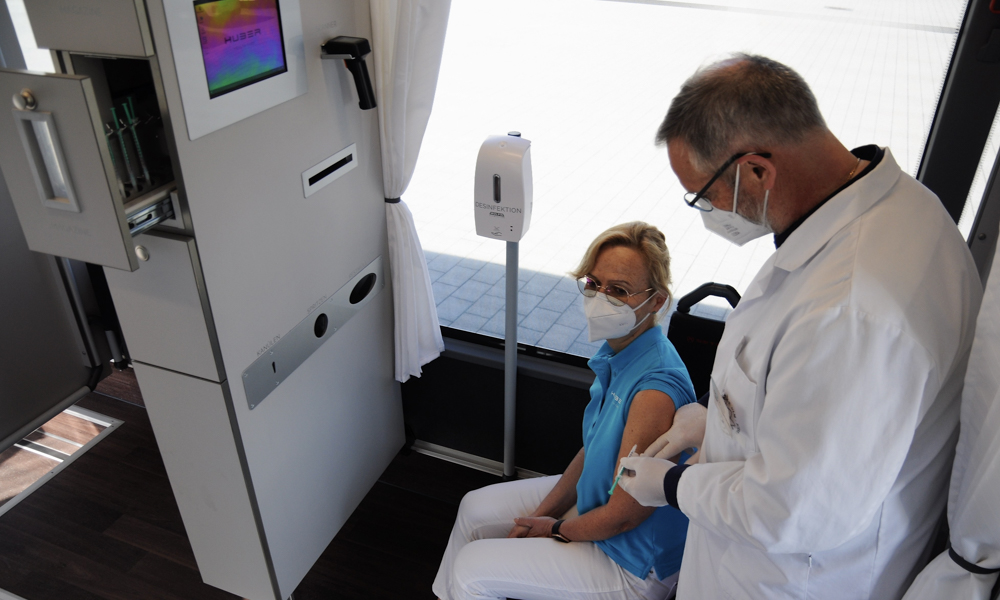 In Germany, a city bus has been converted into a mobile health center in a project by the Huber Group. This is the same firm that used a similar vehicle to conduct swab testing in schools, offices and housing areas. This time, a Setra MultiClass S 415 LE was loaned by Daimler to the firm to support inoculation campaigns across the country. The bus will work in conjunction with a high-tech vaccination process where everything is digitized from registration and consultation all the way up to getting the jab itself.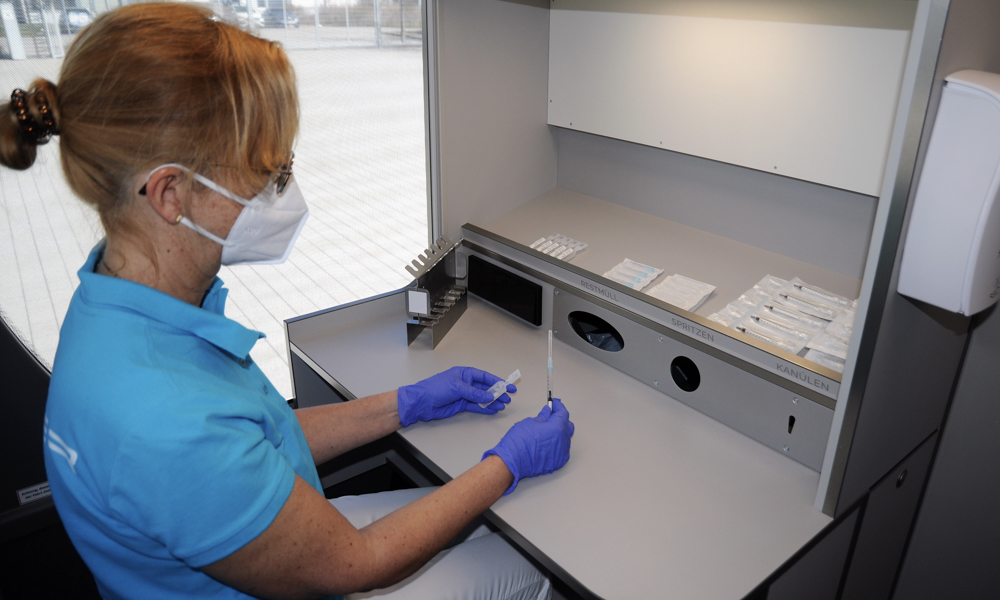 The 12m long S 415 LE has four enclosed vaccination booths, each with its own monitoring devices and equipment trays. Patients enter the rear to register and consult with an on-site physician. The bus also has a refrigerator and a small work area for staff to prepare the doses in. The vehicle will be making rounds in places far from health centers, and giving the elderly priority for the injections.