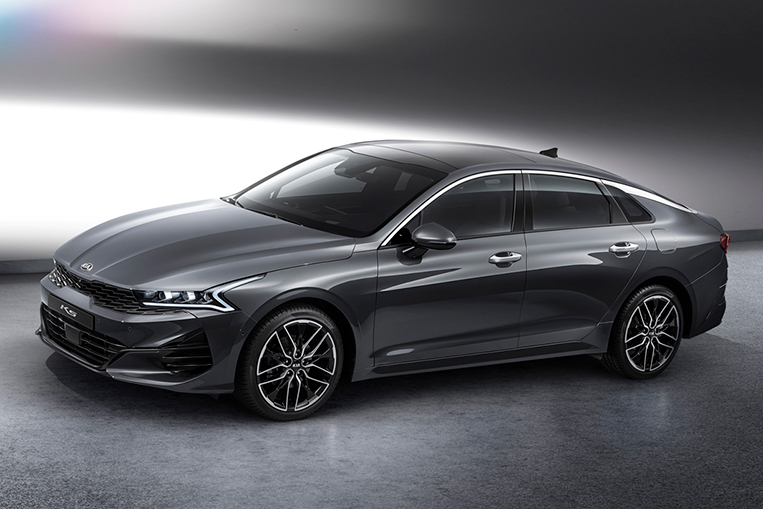 We know that small crossovers are all the rage lately. Carmakers worldwide are slowly shifting their R&D focus to soft-roaders. While Kia produces them in abundance, that hasn't stopped the brand from surprising its customers with desirable sedans. Say hello to the fifth-generation K5 (Optima to you and us) midsize sedan.
The all-new K5 is bigger and lower than the outgoing model. According to the press release, it's 50mm longer (4,905mm) and 25mm wider (1,860mm) than its predecessor, while having an overall height of just 1,445mm (-20mm) for that sporty look and feel.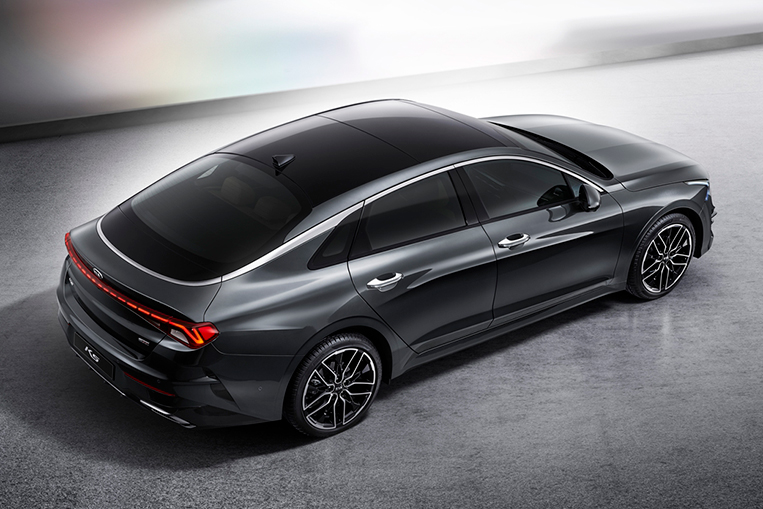 Up front, you'll be greeted by what Kia calls the "Tiger Nose Evolution." The new grille is said to have been modeled after a shark's skin texture. Seamless lines interconnect with said grille up to the swept-back headlamps. Daytime running lights in the lower part of the headlight cluster zigzag their way to the upper part of the front fender.
Stylish creases run along the length of the car, from the deeply contoured hood and the side profile all the way to the rear end. The windows' top edges taper oh-so-smoothly, highlighted by chrome accents from the A- to the D-pillar. Yes, there are D-pillars because the K5 is a fastback sedan. The sides narrow down between the wheel arches, where you'll find machine-cut aluminum-alloy wheels in 19-, 18-, 17- and 16-inch variations.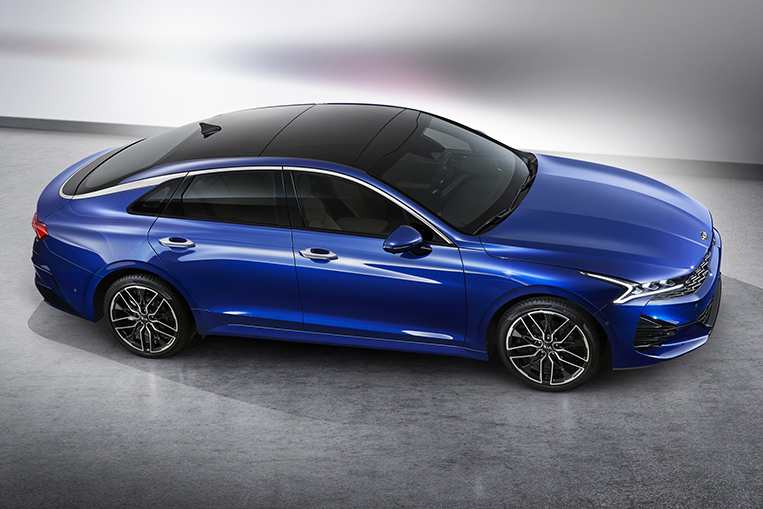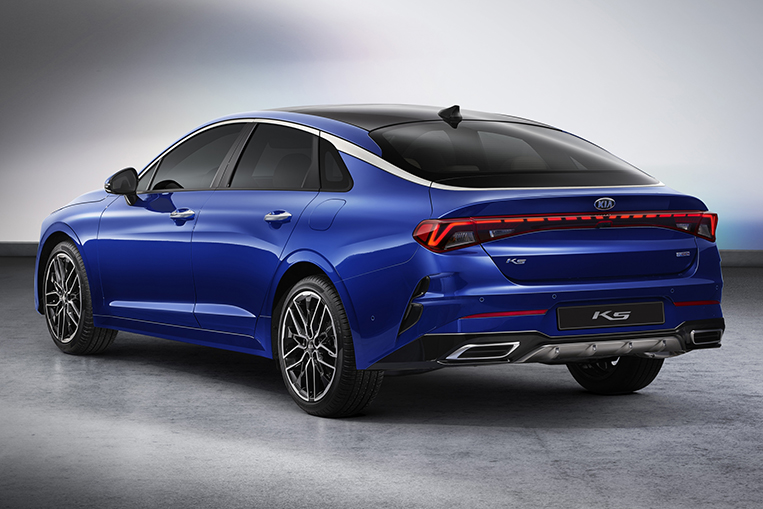 The rear is a sight to behold, thanks to taillights extending from corner to corner—mirroring the design philosophy of the car's face. Meanwhile, the above-mentioned chrome accents on both sides meet on the trunk lid, unifying the flanks of the car.
Kia definitely has a stunner here. As expected (and rightly so), the Koreans will get first dibs on the new-generation sedan this December.