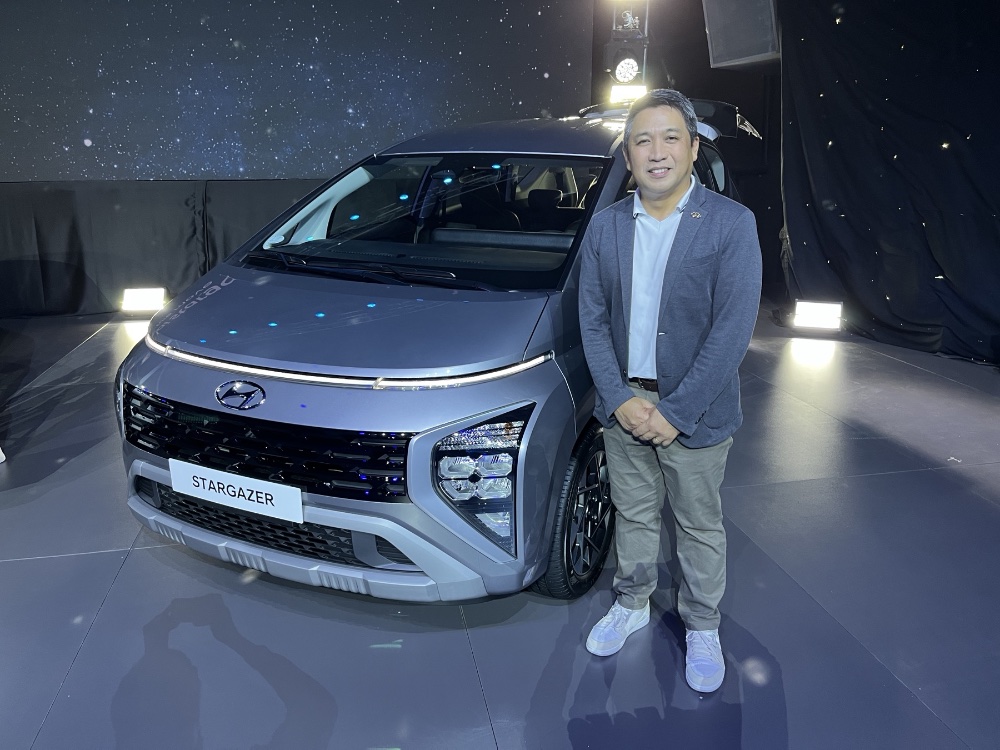 Hyundai Motor Philippines has officially launched the popular Stargazer, the latest addition to its product lineup since reintroducing the South Korean carmaker to our market just a few months ago. The compact MPV follows the Creta, the Tucson, the Santa Fe, and the Staria.
The talk of the night was the attractive pricing of the Stargazer (with the entry-level variant going for P998,000), as well as the five-year (or 200,000km) warranty.
We got to chat with HMPH managing director Cecil Capacete, who told us that they had spent their first months fixing Hyundai's branding in the Philippine market. "The brand can now compete not just with the Japanese but also with the Europeans," he said, noting that Hyundai has made big leaps in the electrified space.
The executive also shared with us that their sales strategy would no longer rely on big discounts and low down payments, which, we have to agree, had damaged Hyundai's reputation among buyers.
Wise move, if you ask us. Time to make customers see the real value of the brand and its products. If Hyundai continues to come up with competitive pricing without compromising its vehicles' specs list, its cars should climb up the industry sales ladder once again.
Do you think Hyundai can reclaim its spot in the top three (just behind Toyota and Mitsubishi)? Well, the new distributor seems to know the key.