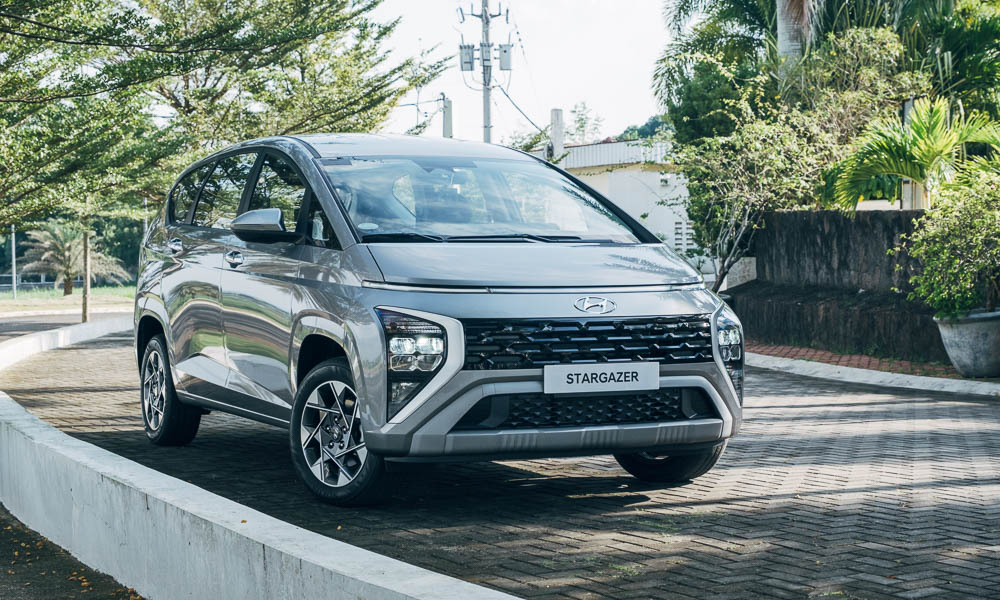 Star Trek. Star Wars. Lost in Space. There's a whole category of film and TV dedicated to science fiction and space exploration in particular, ranging from the campy to the scary, from thought-provoking to just plain good fun.
Car design, in fact, has been inspired by rocket science ever since the jet plane was born, and American designers thought rocket fins would look cool on their '50s behemoths. One only needs to look at any generation of supercars to see the influence of science fiction, whether it was the obscure Vector W8, the iconic Lamborghini Countach, or the latter-day Pagani Huayra.
More normal, everyday cars have been hit-or-miss in the sci-fi theme, however. The Chevrolet Lumina APV was notorious for looking more like a Dustbuster than something Captain Kirk might take for an away mission. The late '90s Mitsubishi Space Wagon (which I had briefly) was a thoroughly conventional tall wagon wrapped in mildly futuristic bodywork and saddled with the emasculating "mom mobile" image.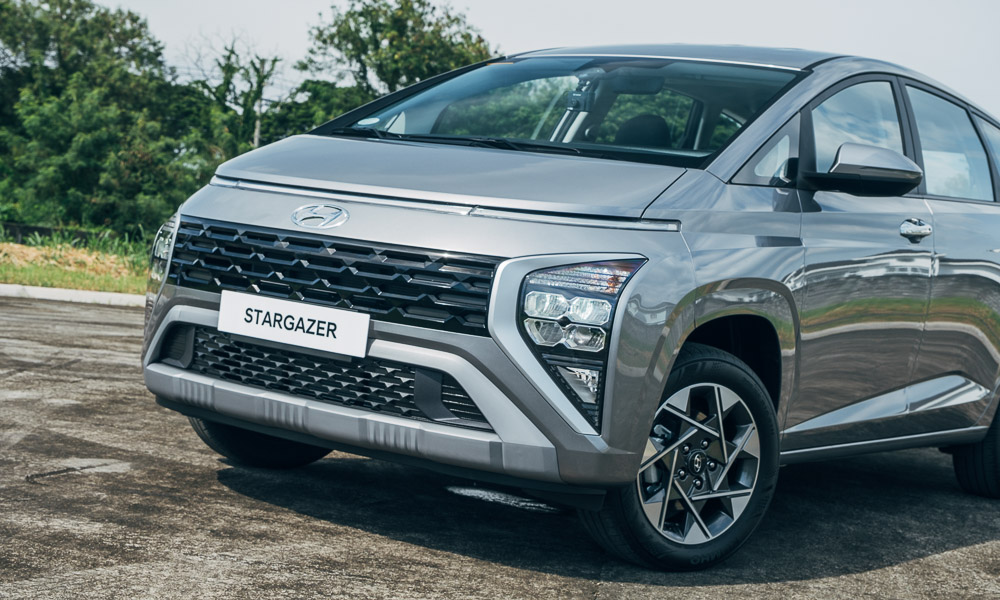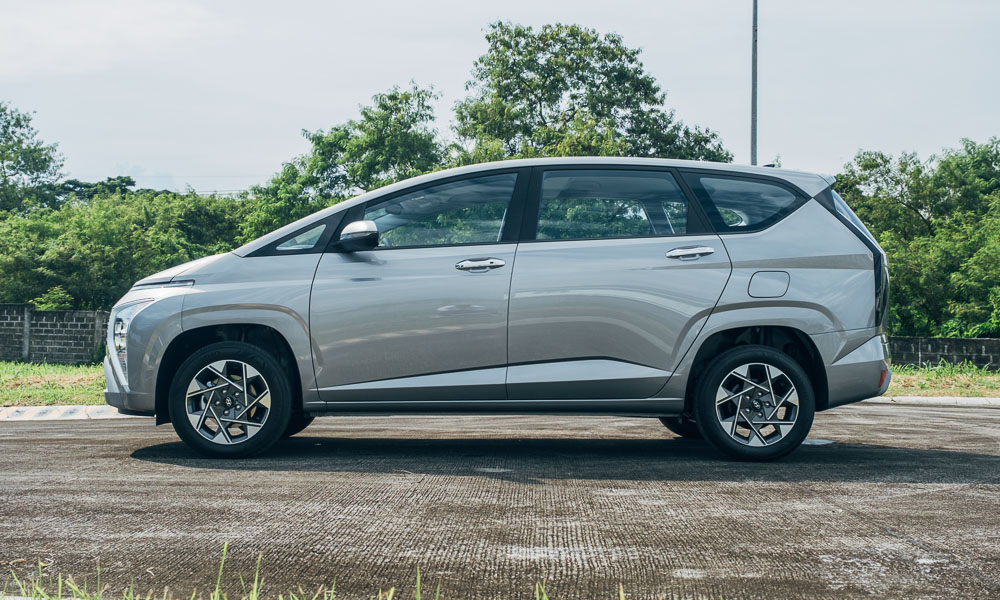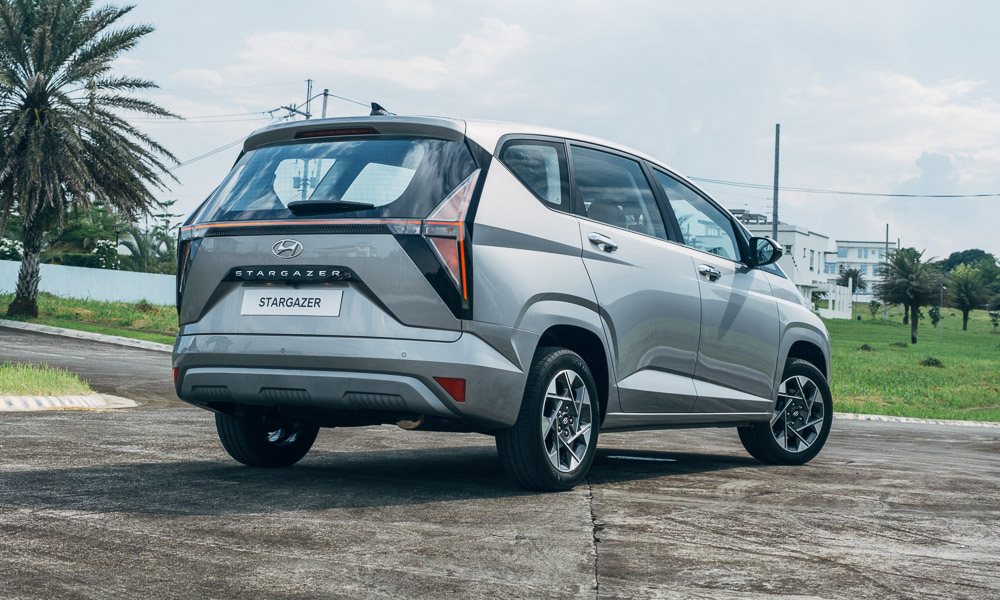 One might say that nearly all cars have an element of futurism about them because cars are supposed to be about looking and moving forward. However, Hyundai has doubled down on the futuristic aesthetic in recent months, first with the ginormous Staria, and now this much handier-sized Stargazer.
An afternoon putting the Stargazer through its paces reveals a friendly, fun-to-drive nature. It has all the traits of a good, well-sorted-out MPV these days: light steering, predictable understeer, flickable tail if you yank the wheel hard enough and pull the handbrake, decent acceleration.
Inside, it's roomy as you'd expect a seven-seater MPV to be, but in the end, I keep coming back to the one thing that really sticks in my mind after walking away.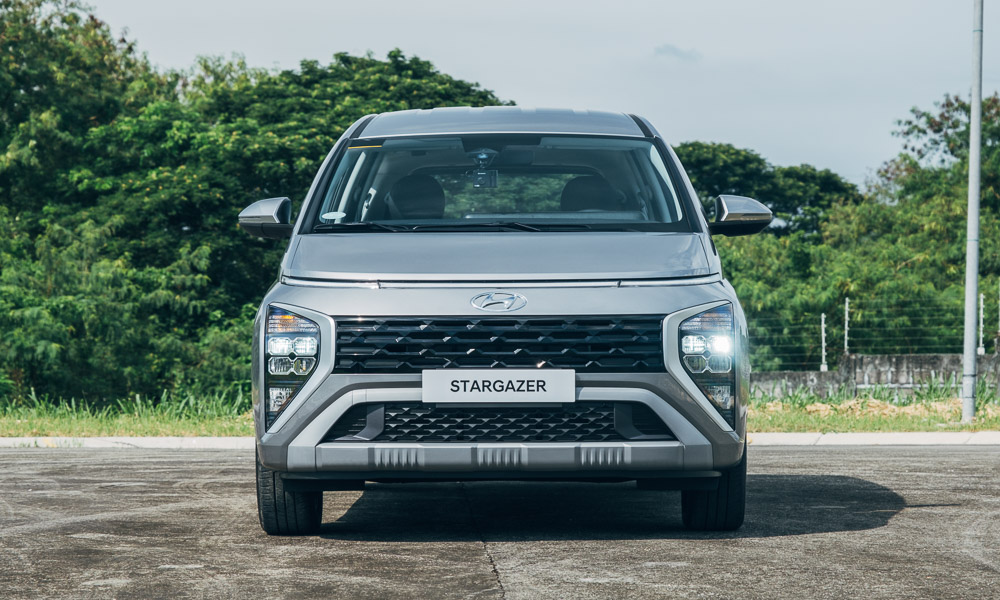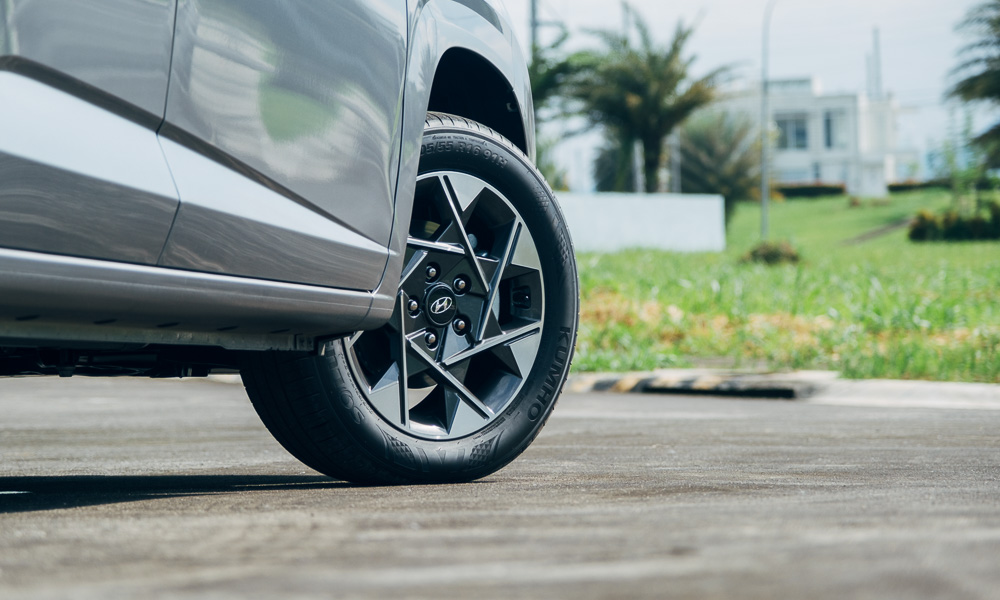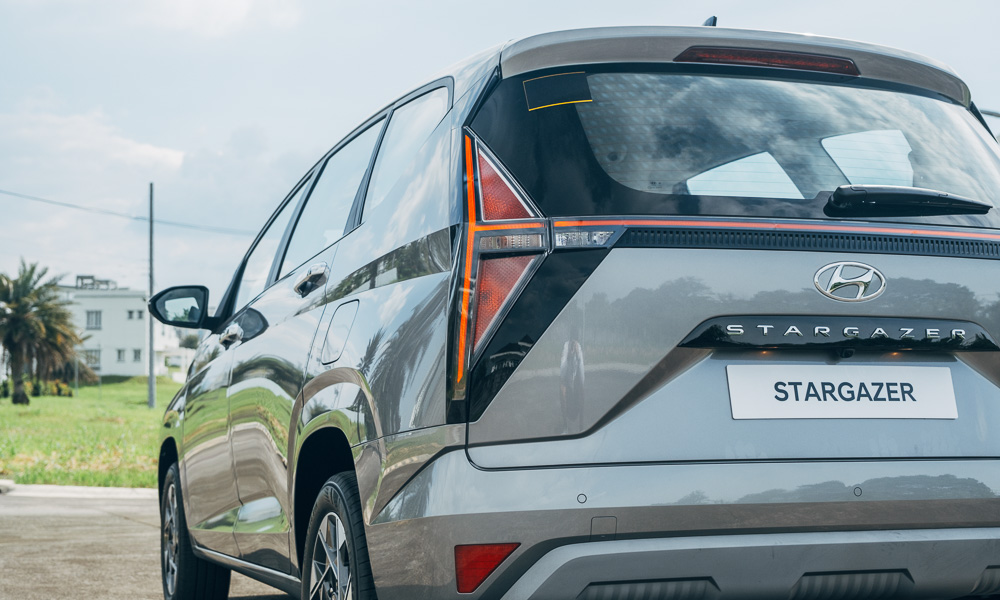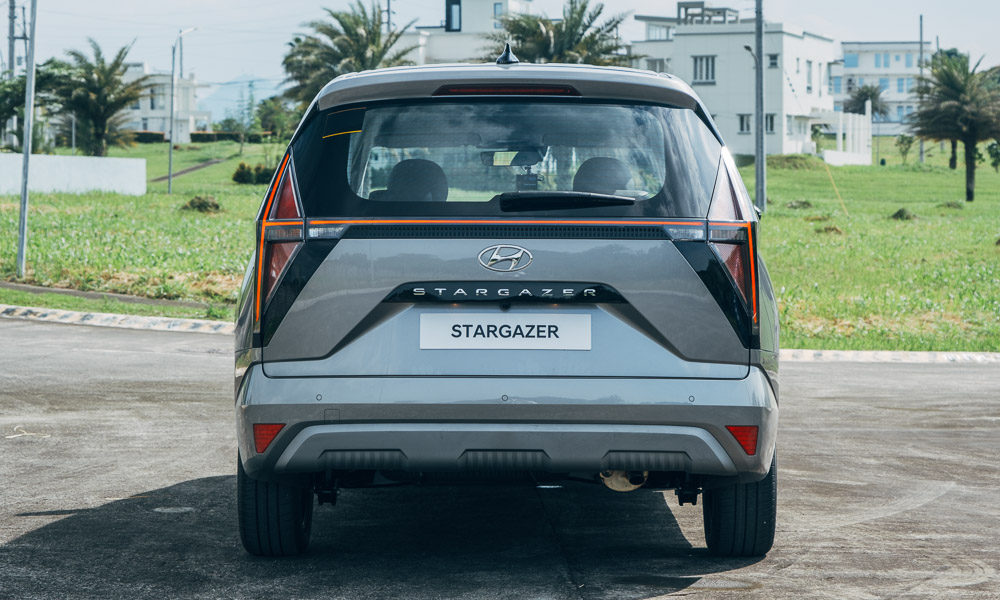 The styling.
It stands out. It "pops" in a crowded parking lot that you'd think it might as well be a UFO.
Wraparound, column-style headlamps, DRLs at the corners, big (and cheese grater) grille, RoboCop-lightbar, TIE fighter rear treatment. Even the design of the alloy wheels is a mildly complex, star-like pattern so unique from the usual five- and six-spokes you see on OE specs.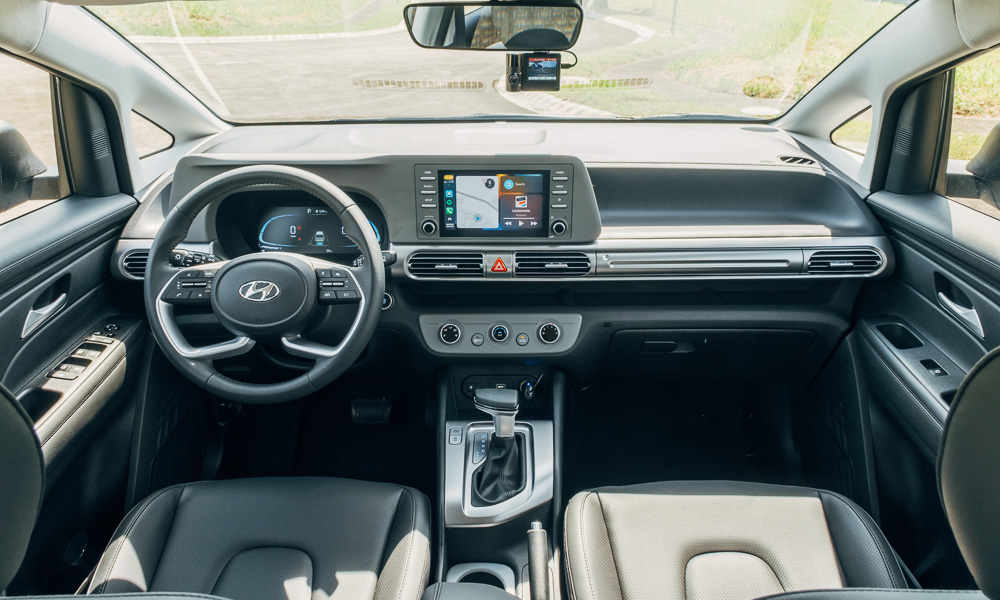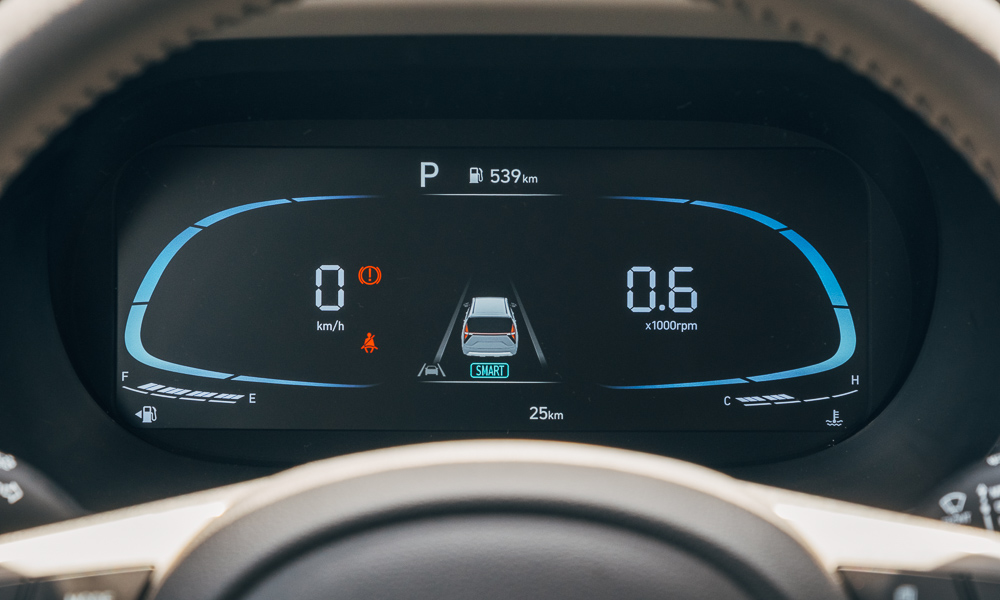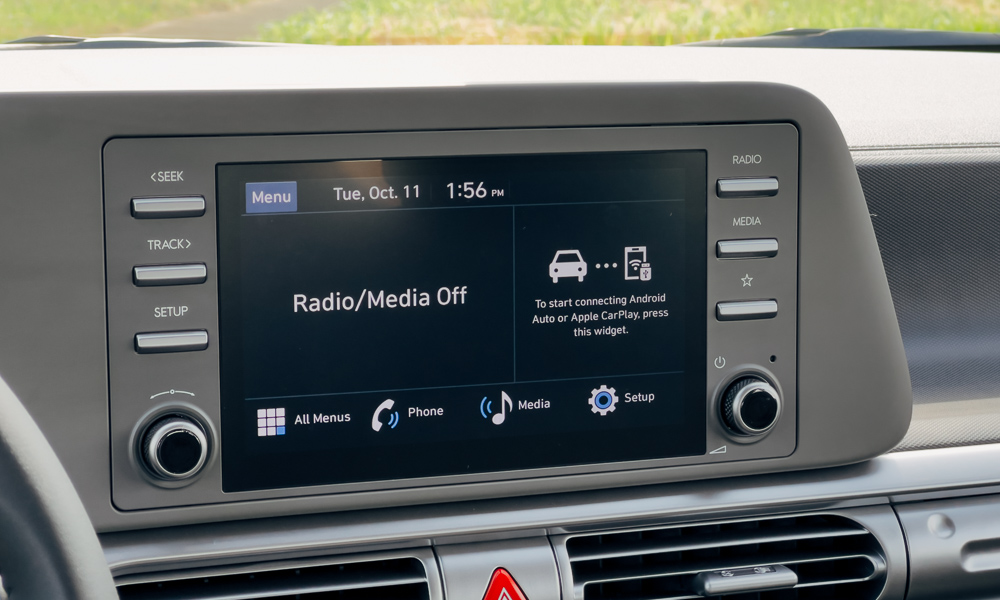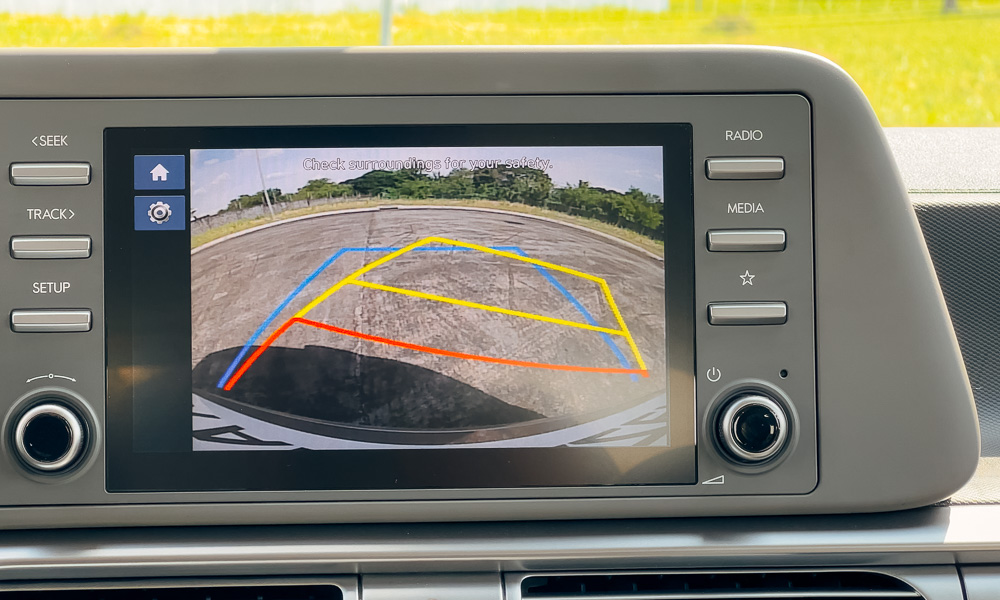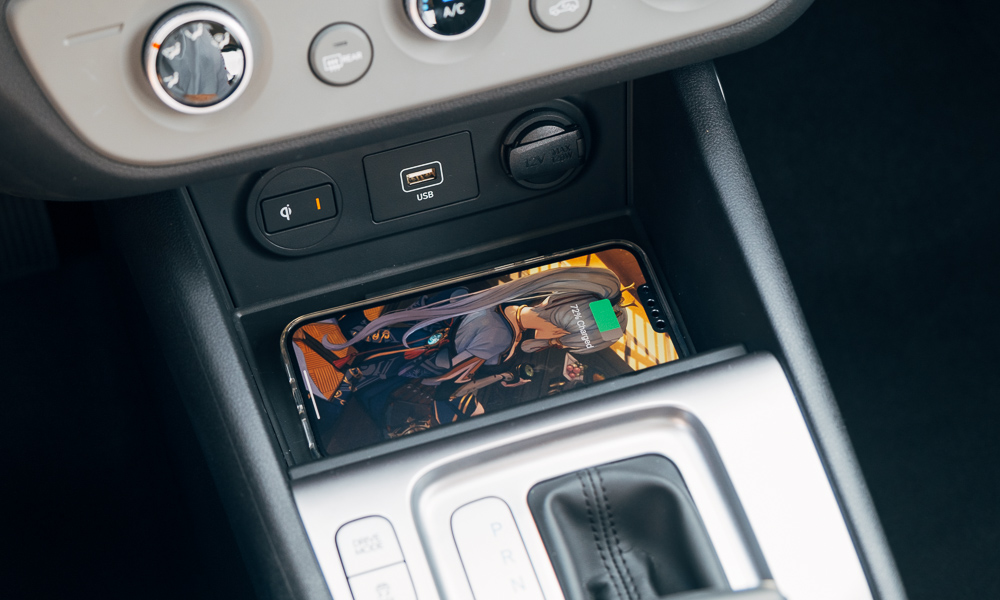 The cockpit is similarly futuristic with the modular style of the dashboard and the TFT instrument panel. The infotainment screen sits high up on the dash, which itself is slightly lower than the usual, thus creating a useful shelf beside the screen.
There's actually a lot of plastic in the cabin, but the application is so creative that it all looks clever rather than cheap. The steering wheel, for example, is a curvy, four-spoke design that wouldn't look out of place in a Star Trek shuttle.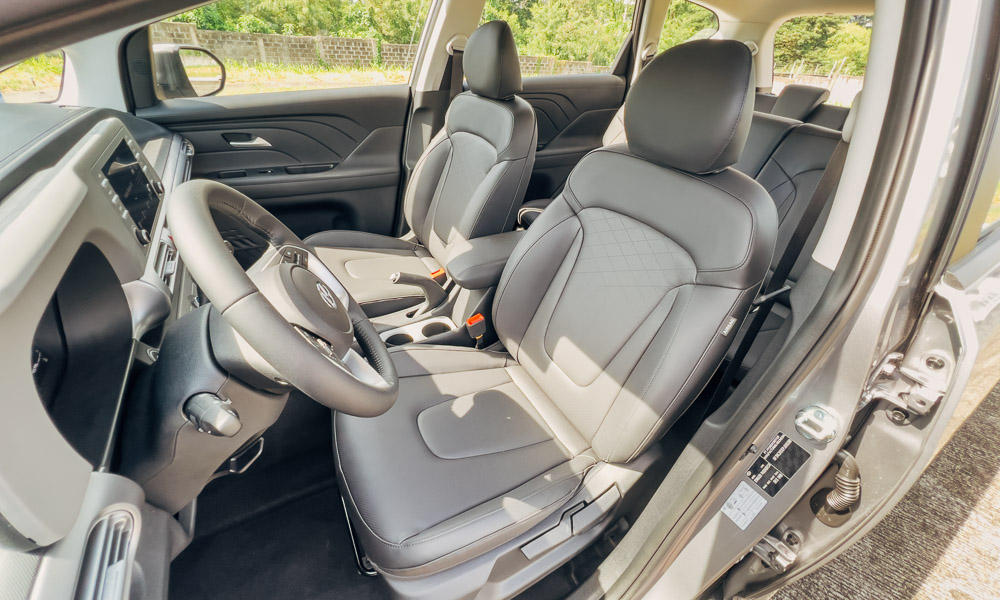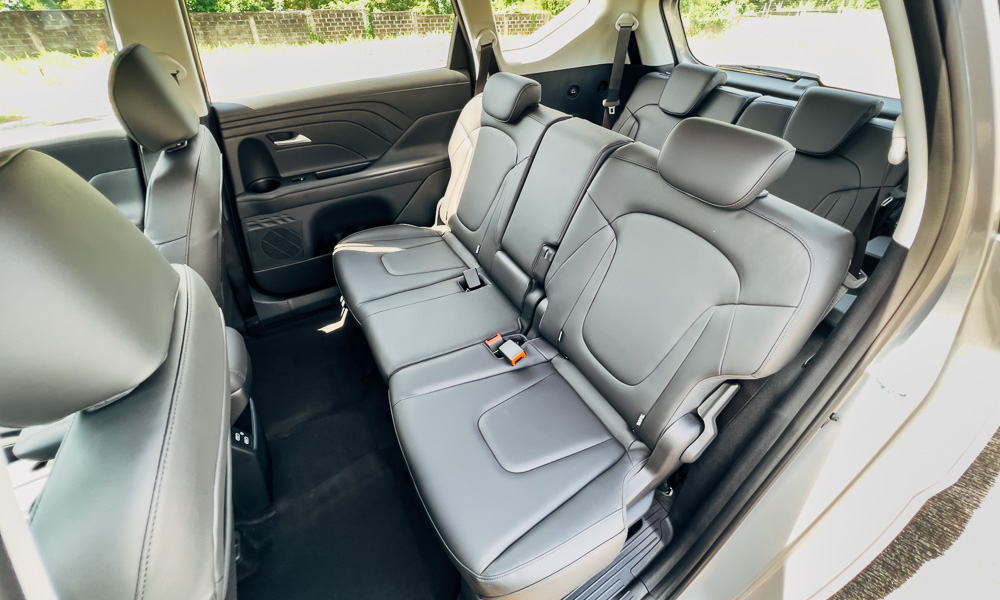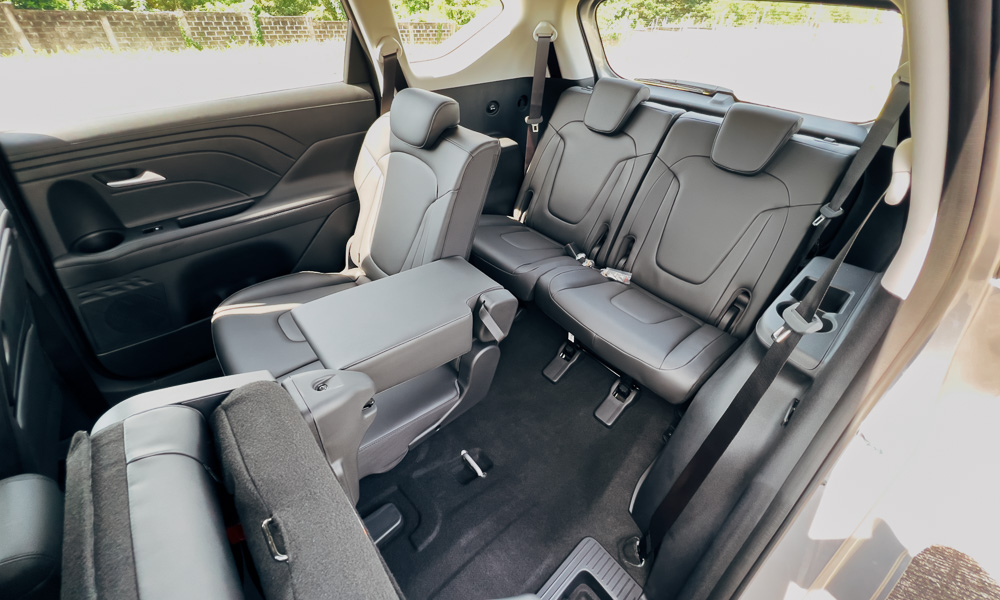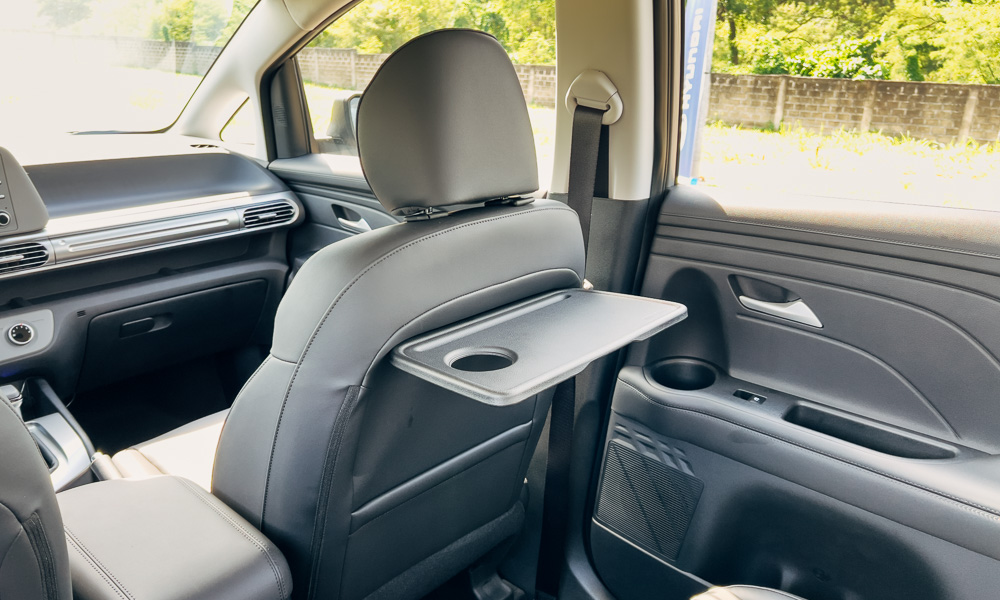 There are some 30-plus storage compartments and cubbyholes throughout the cabin, guaranteeing that you will someday lose your phone in there. Utility was also given importance in the Stargazer, so it's not just a design exercise. There are seat-back tables, hidden trays, multiple rear-seat configurations, and power chargers (wireless in front, too).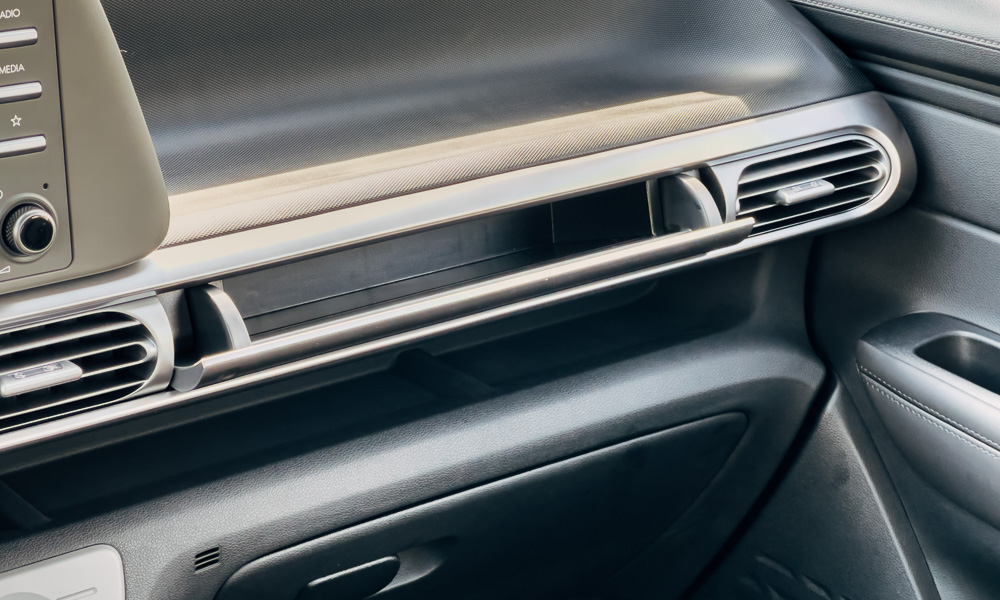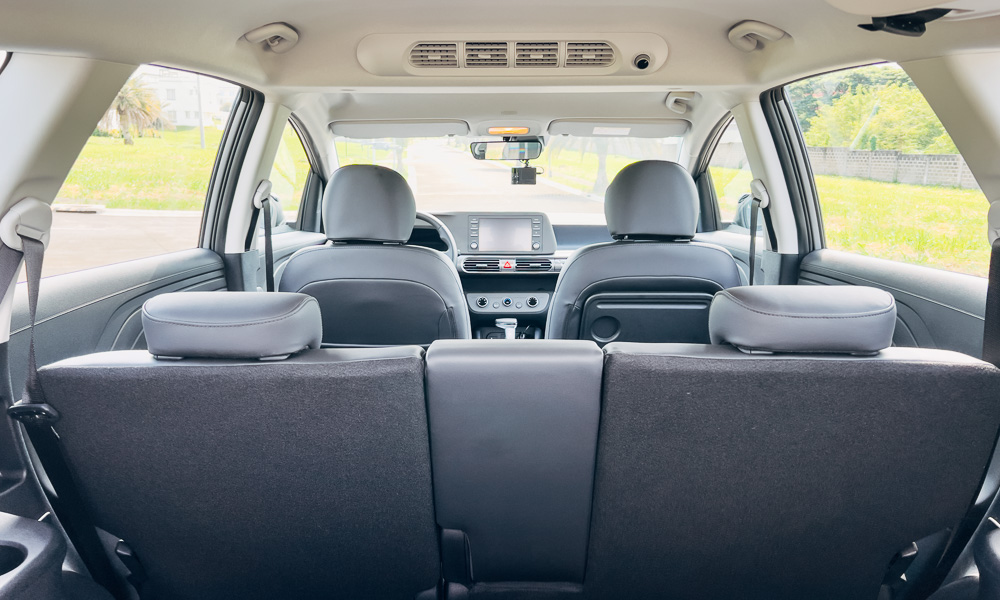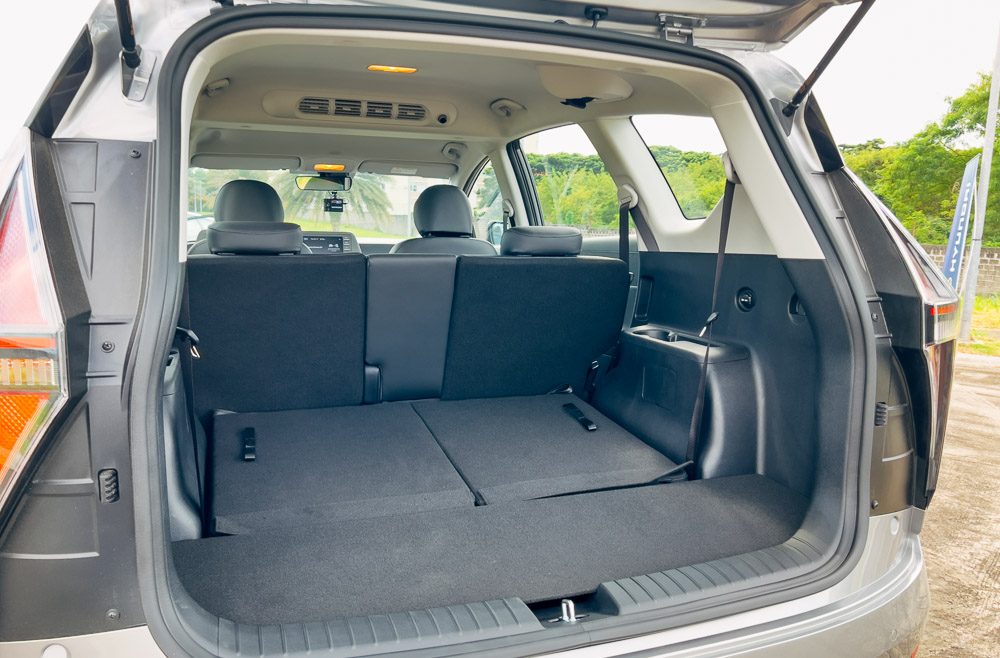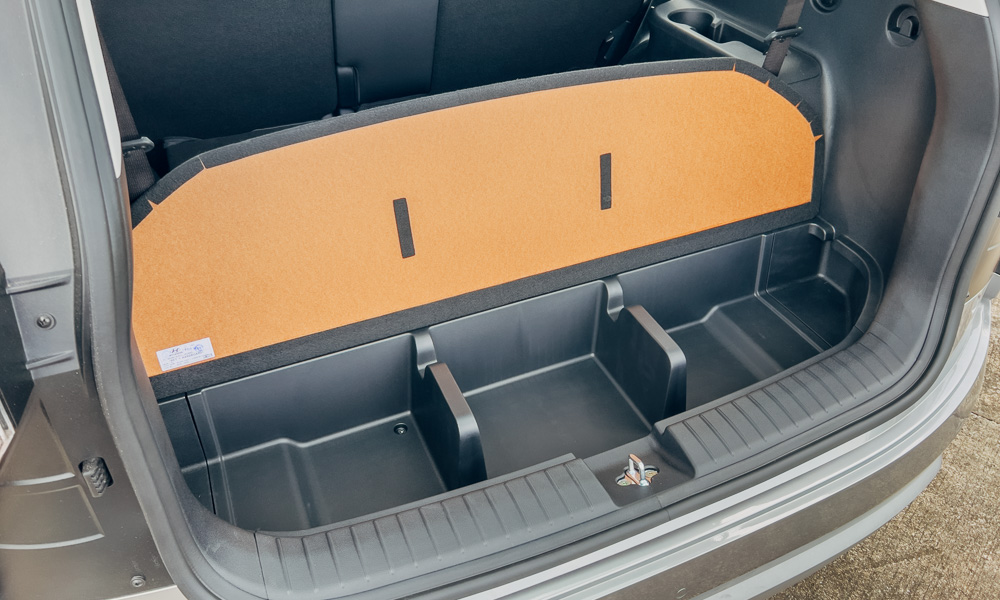 Mechanically, there's nothing radical about the drivetrain—just a 1.5-liter in-line-four rated at 113hp (at 6,300rpm) and 144Nm at (4,500rpm). The sole transmission offered is a continuously variable transmission. No expensive paddle shifters here, but you still get a manual shift gate.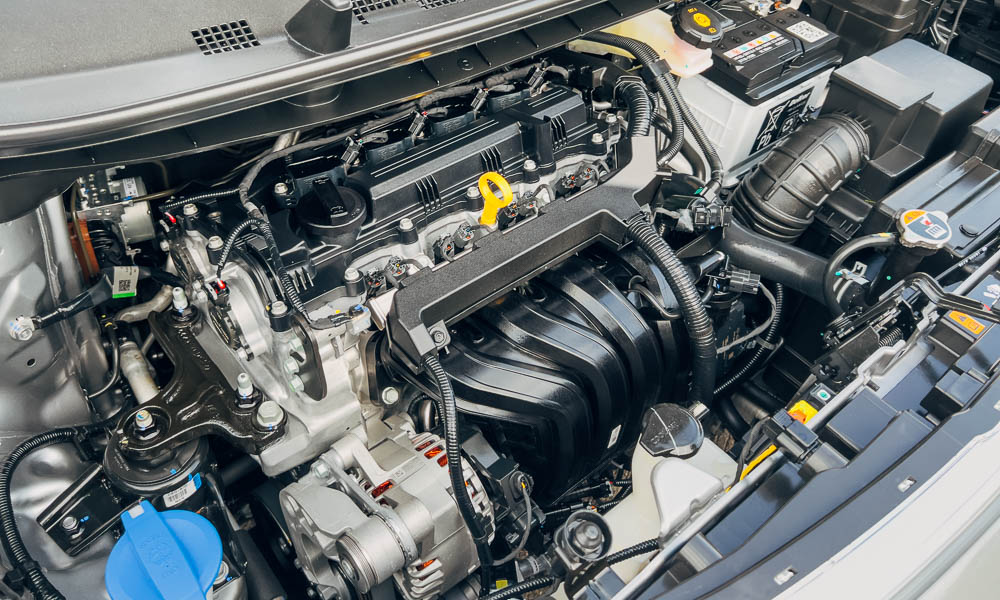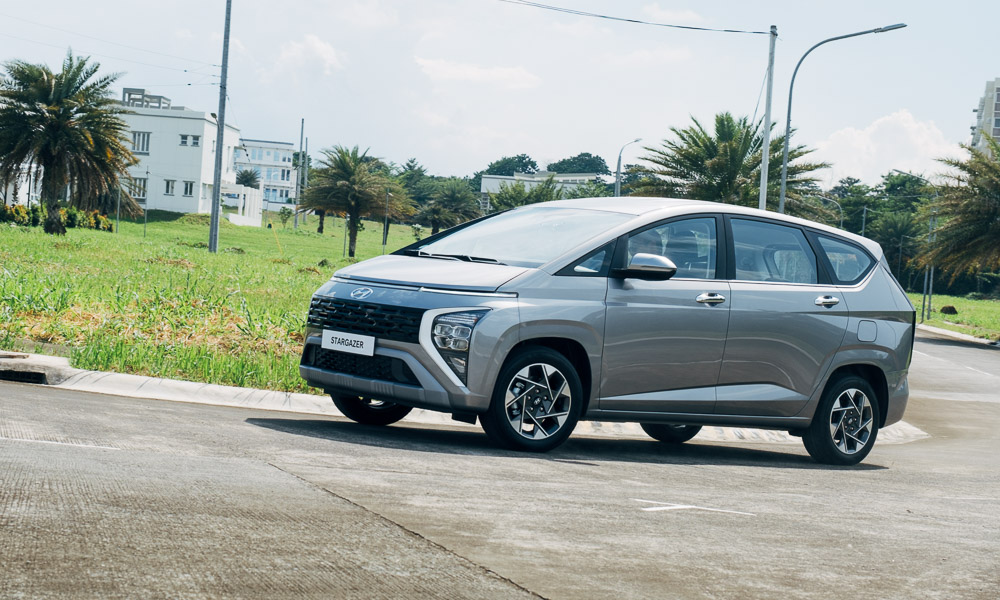 It's obviously not overflowing with power or torque, but it's around average for the class, and the computer knows well enough to keep the engine on the boil if you press down hard enough on the accelerator.
It also makes a pleasant, muted snarl that's just the right volume of sporty to keep you entertained without alarming your passengers. The rest of the underpinnings are standard MPV: front struts, rear torsion beam axle, disc/drum brakes. No surprises there. What is surprising is the level of kit that the car comes with.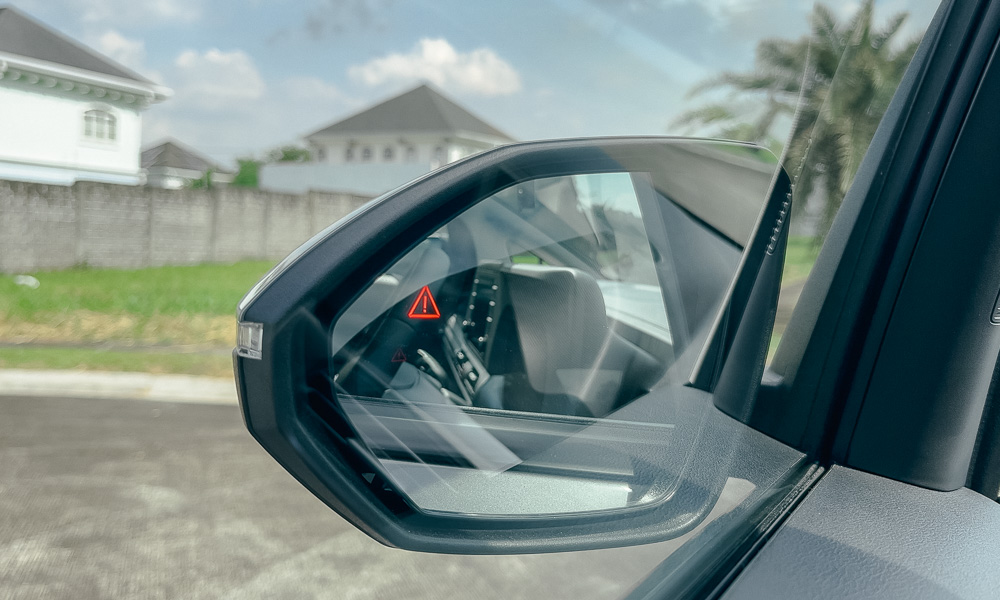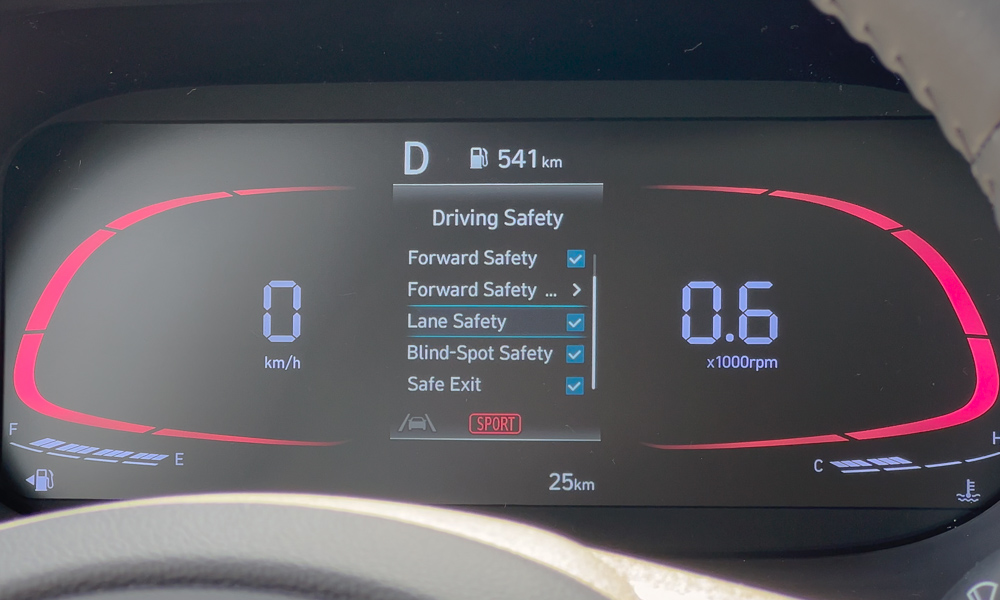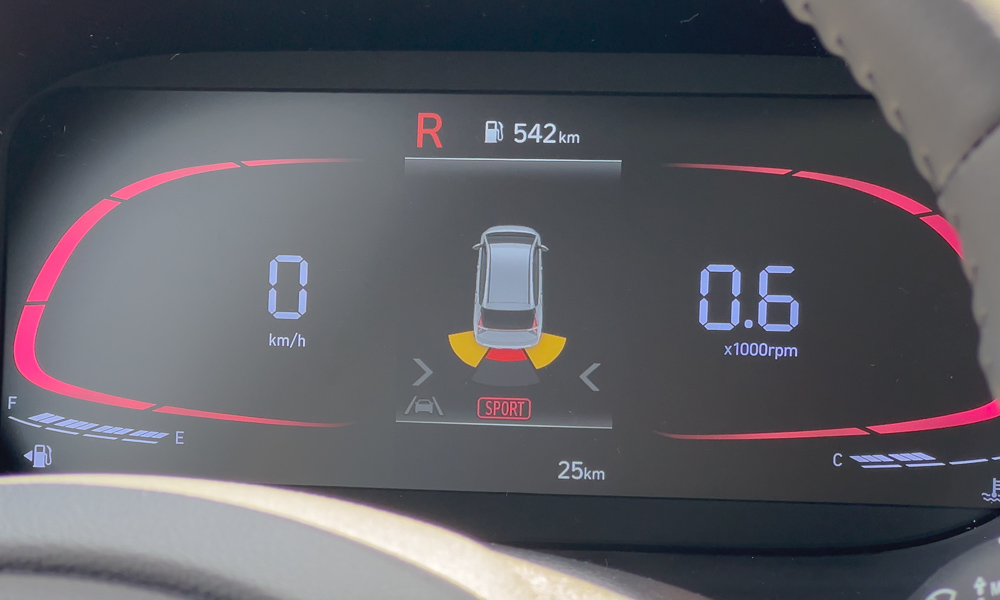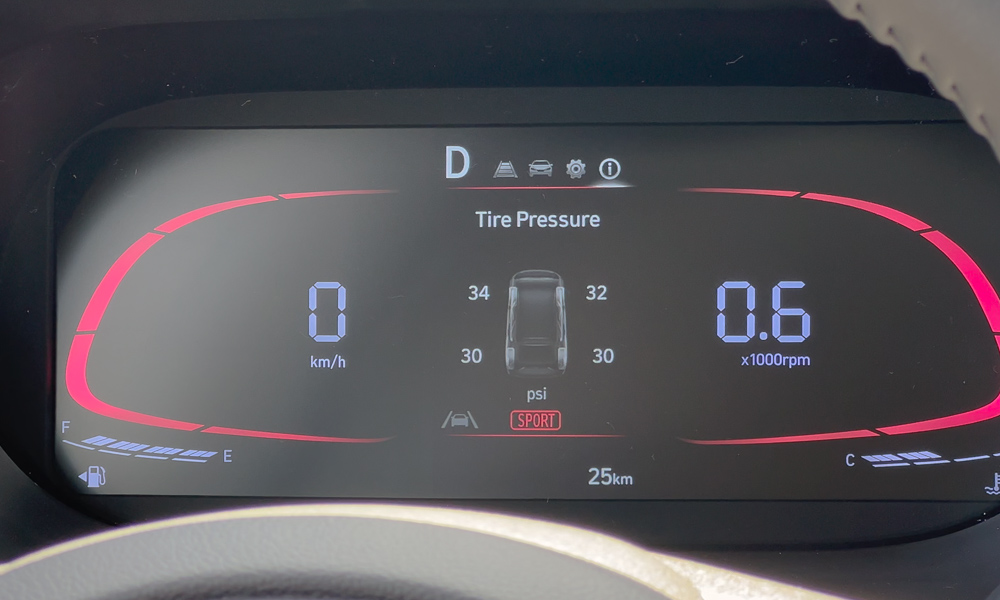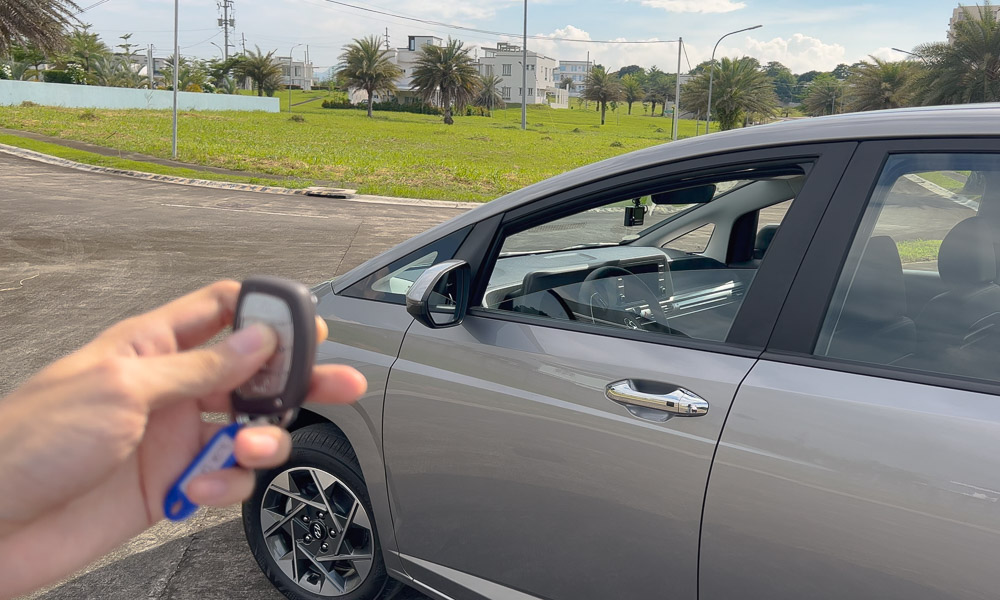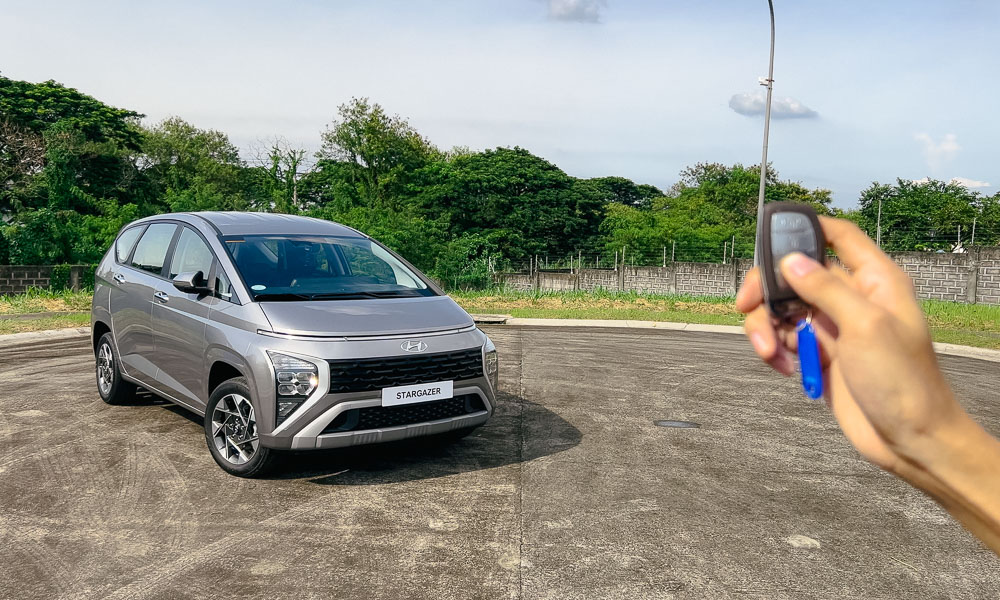 Driver aids like forward collision avoidance, lane keeping/follow assist, blind-spot avoidance, rear cross-traffic warning, and reverse parking distance are included. So are front, side, and curtain airbags; a tire pressure monitoring system; and even a remote engine start and window control so you can start airing out your Stargazer while you're trudging across a blazing-hot parking lot with your arms full of groceries.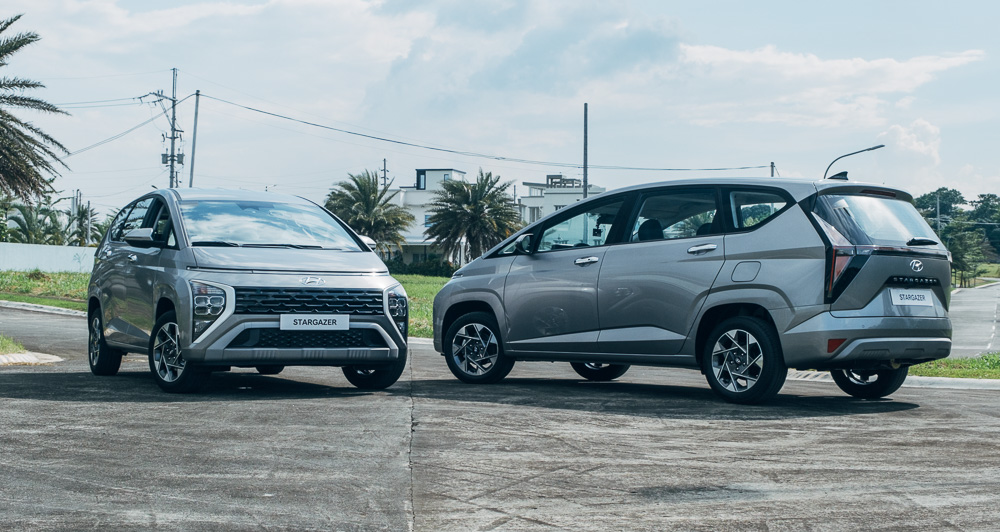 Conspicuously missing, however, is a power moonroof (a bit weird especially for something that's named "Stargazer"). Then again, it's likely to keep the price down, because Hyundai has decided to come out swinging with an introductory price of P998,000 for the GL. Even if that number doesn't include the fancy electronic stuff yet, the basic package is already a very enticing proposition.
As it is, we can already foresee the Stargazer making its way into many Filipino garages over the next few months. Attractively styled and expertly engineered at its price point, the Stargazer is proof that Hyundai is primed to take you to infinity and beyond.
NOTE: Hyundai Motor Philippines will announce the prices of the top two variants (1.5 GLS and 1.5 GLS Premium) on November 8, 2022. The P998,000 mentioned here is the price of the base variant, while the variant featured in this story is the top-of-the-line variant.