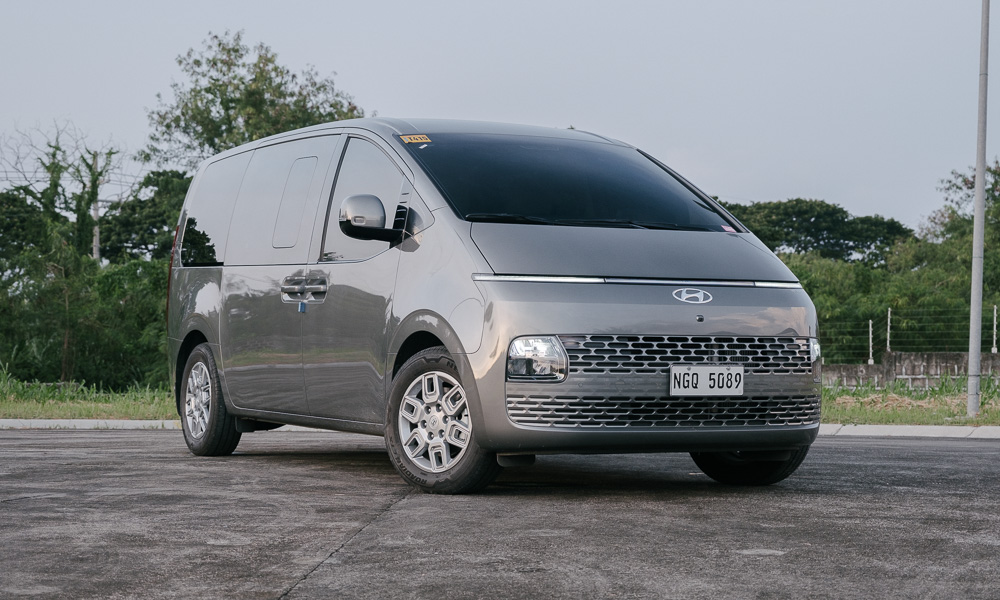 In the land of big vans, all eyes have been on the bullet-train/spaceship/RoboCop-looking Hyundai Staria. While its top-of-the-line seven-seater Premium variant is the darling of its range, most families (who are most likely coming from a Starex) will be eyeing the more down-to-earth, 11-seater GLS+.
While there are no demo units for us to evaluate (yet), we were able to spend a few moments with the company's personal shuttle for its employees.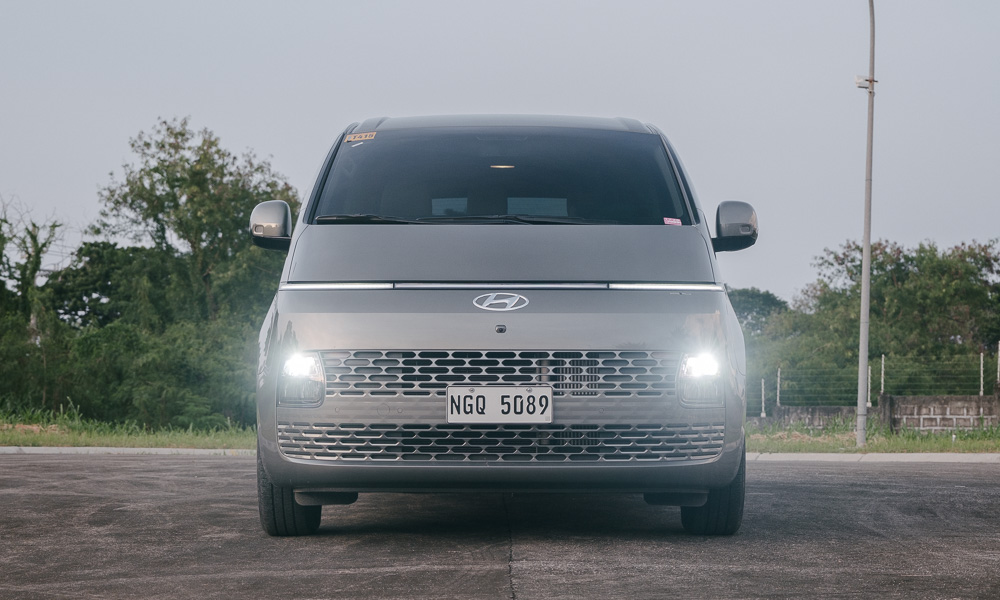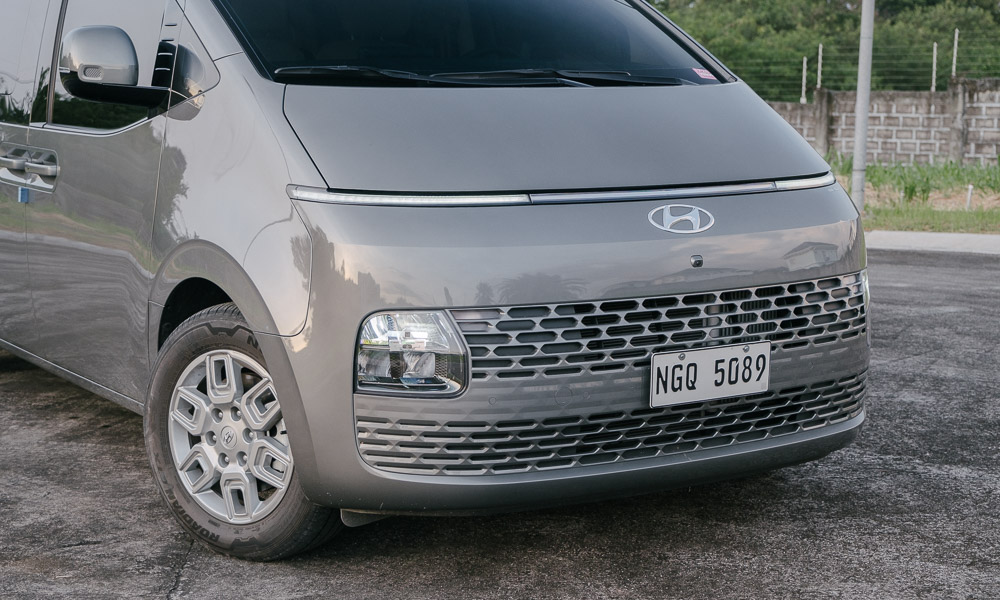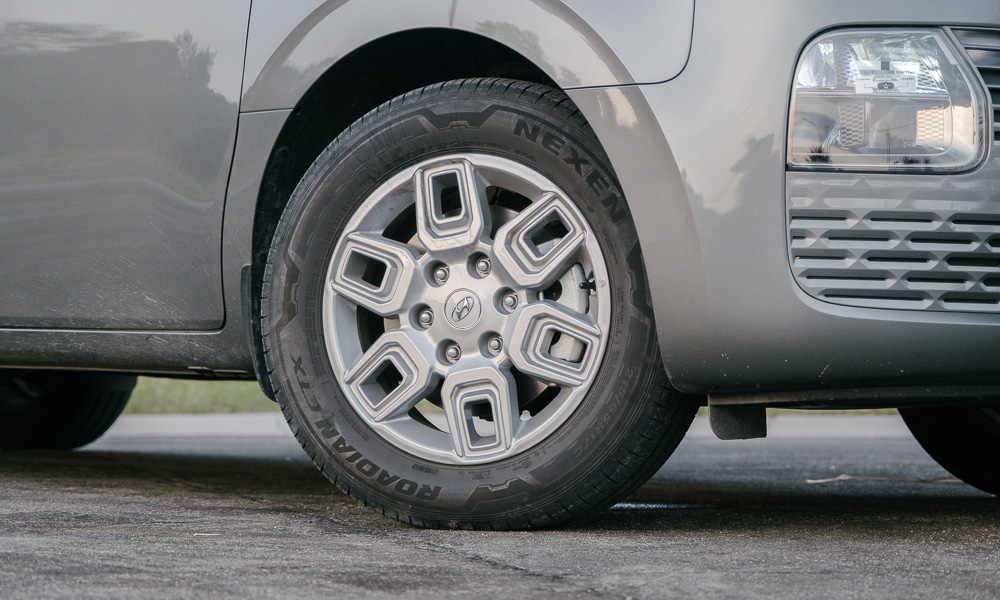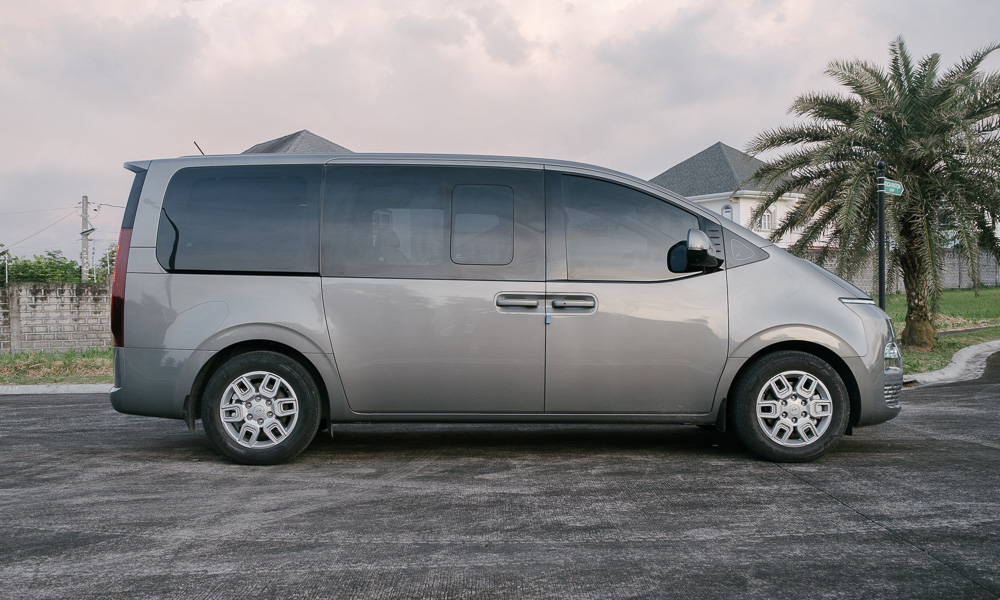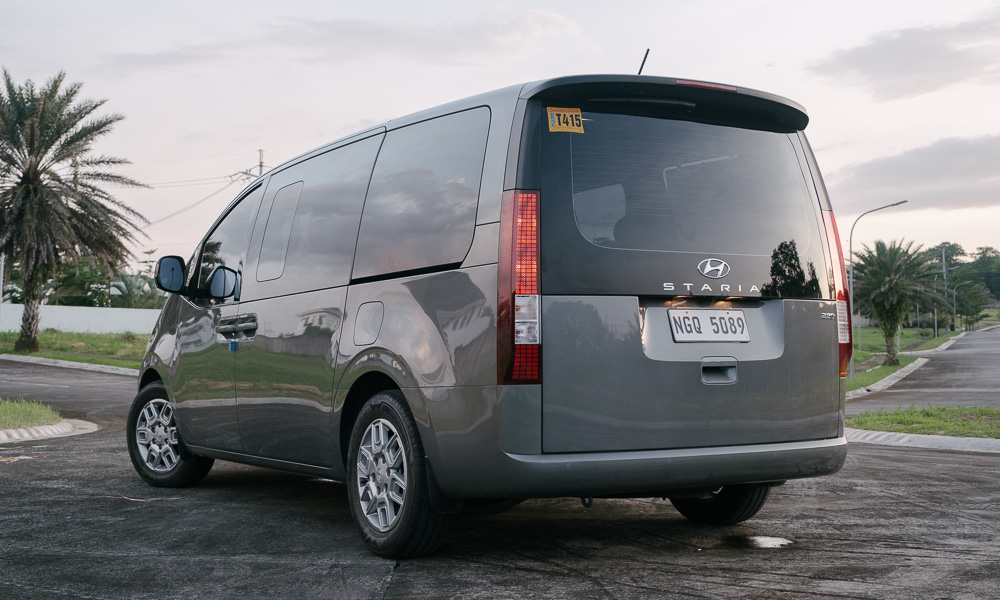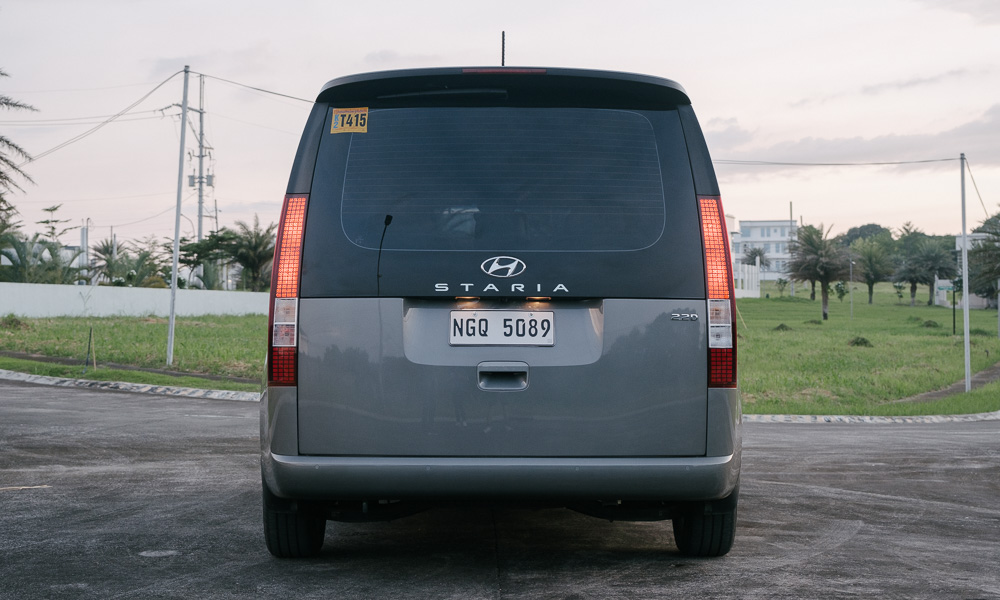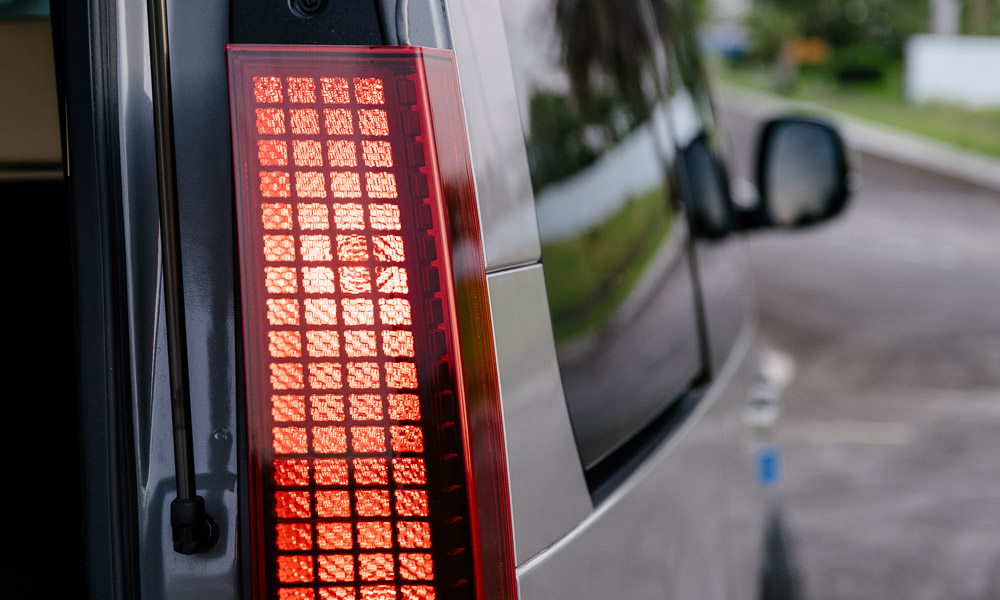 Premium or not, this van still looks like nothing out there with its lightbar and massive greenhouse.
The grille is body-colored, and there are smaller LED headlights, full halogen taillights, and 17-inch wheels. You won't be getting the Premium's brass accents, so we'd advise getting it in Abyss Black Pearl, as this color (Olivine Gray) isn't the best-looking color for this van, making it look bigger than it is.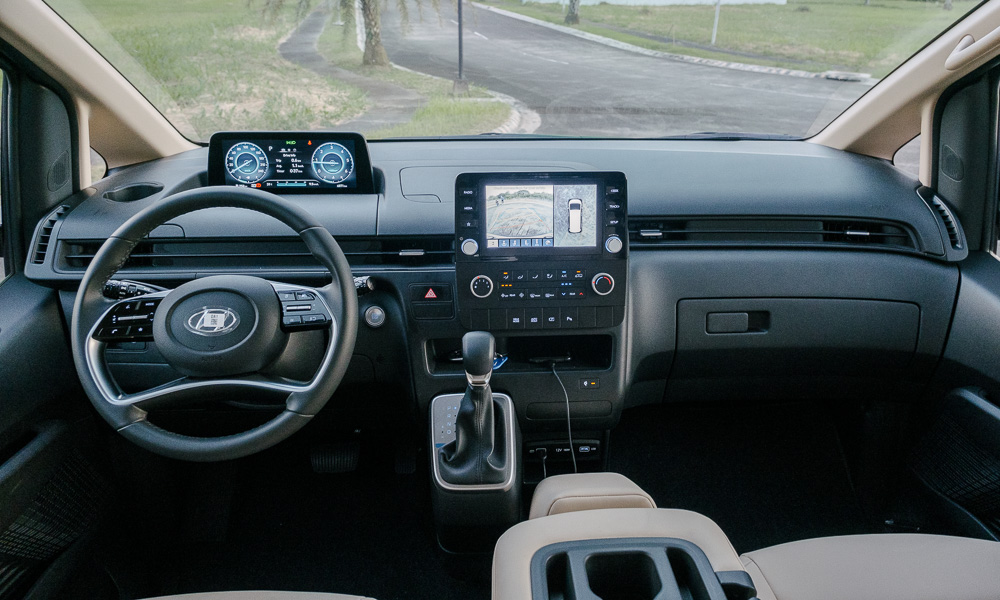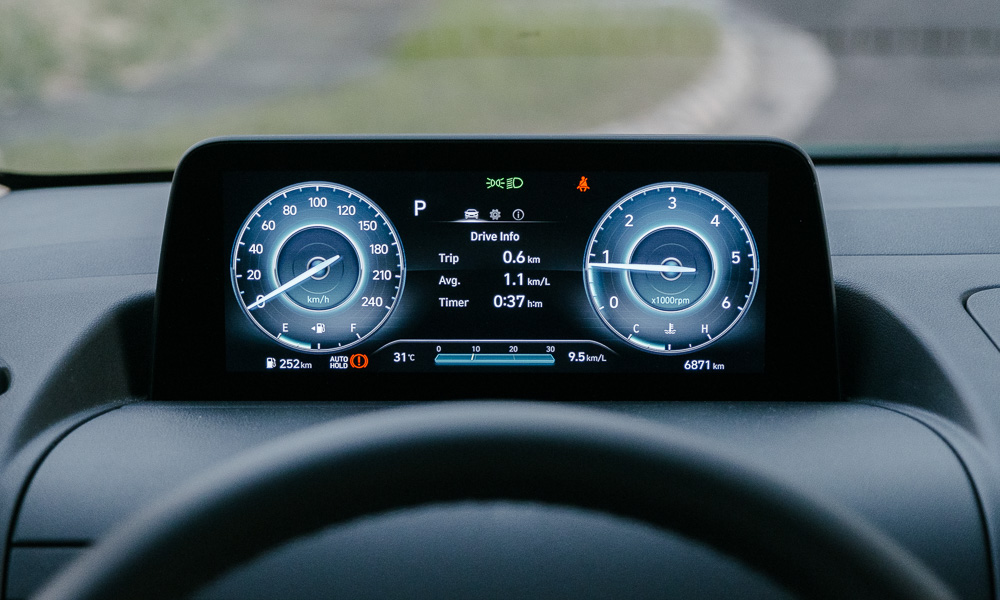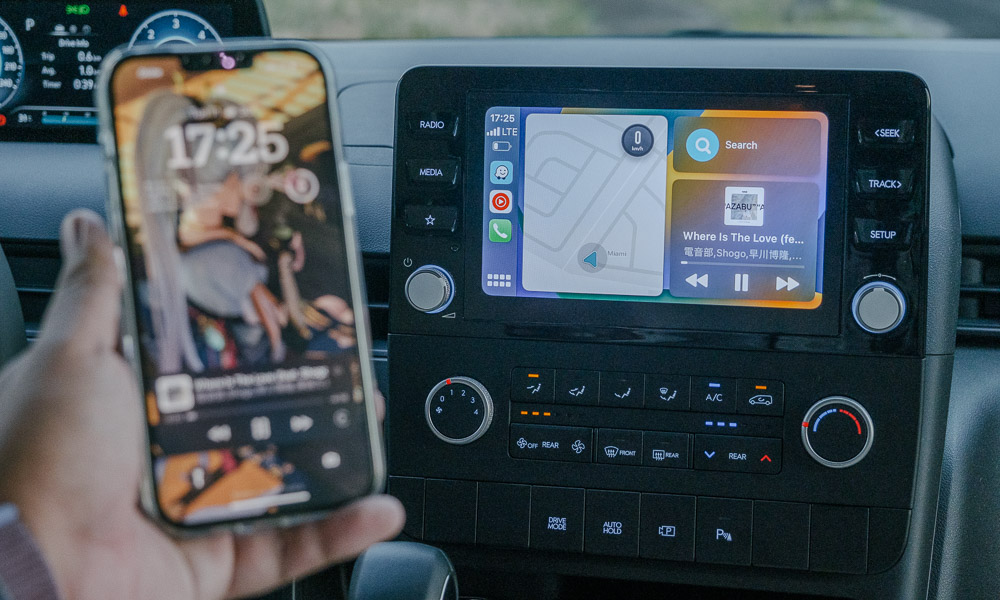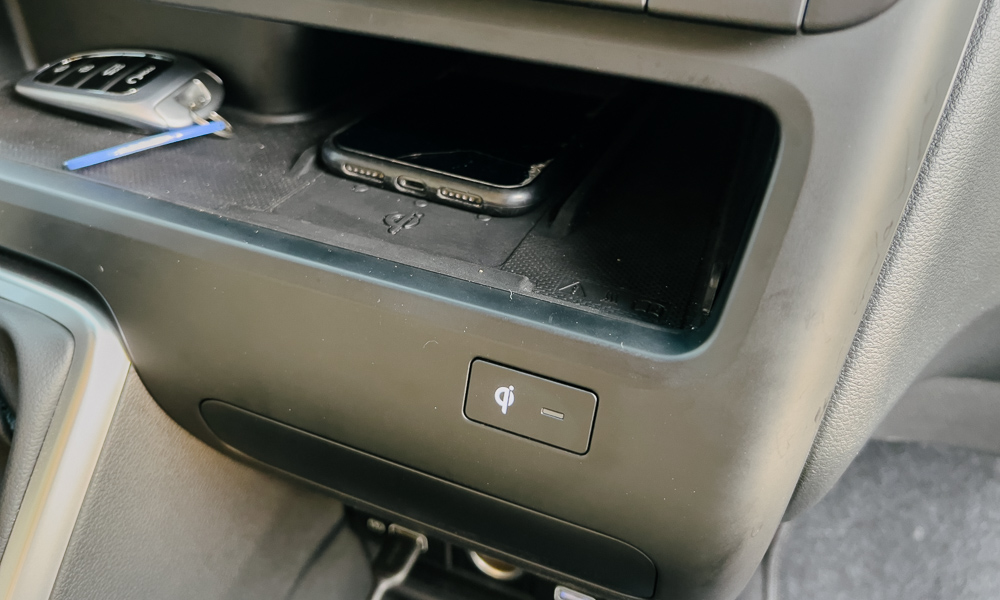 The main selling point is its extremely spacious cabin and its expansive greenhouse. In the GLS+ trim, there are 11 seats clad in beige leatherette.
Here, you'll see the unusual four-spoke steering wheel, a 10.25-inch digital instrument cluster, eight-inch infotainment with wireless Apple CarPlay and Android Auto piping audio through six speakers, and a large and expansive dashboard with about a dozen cubbyholes and bins to chuck your items into (with one housing the wireless charging pad).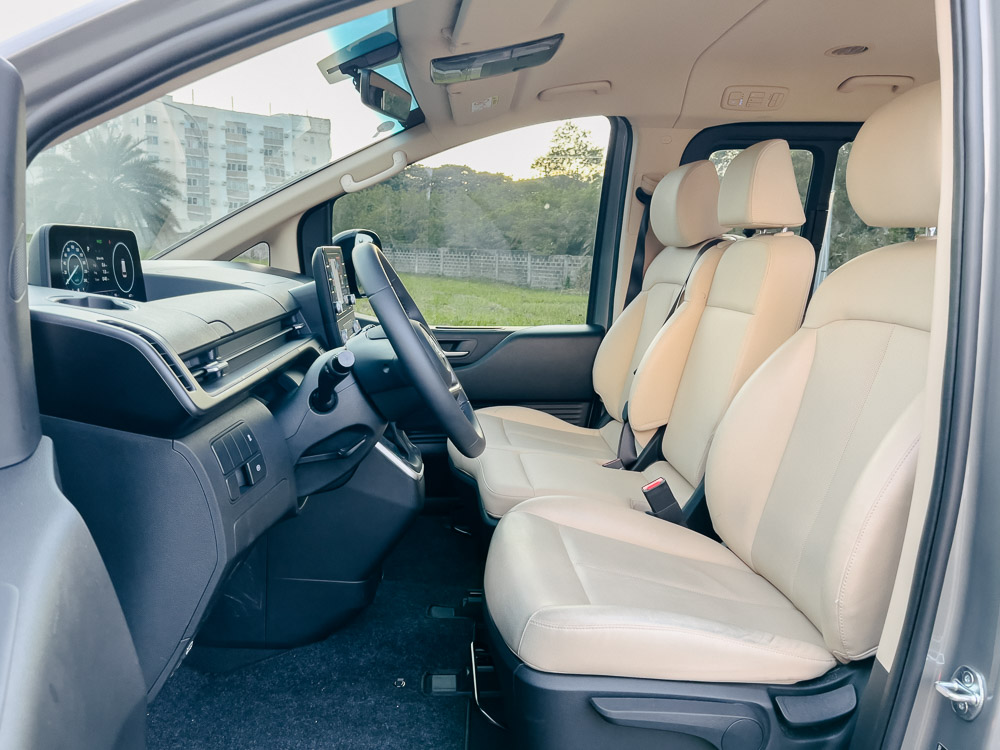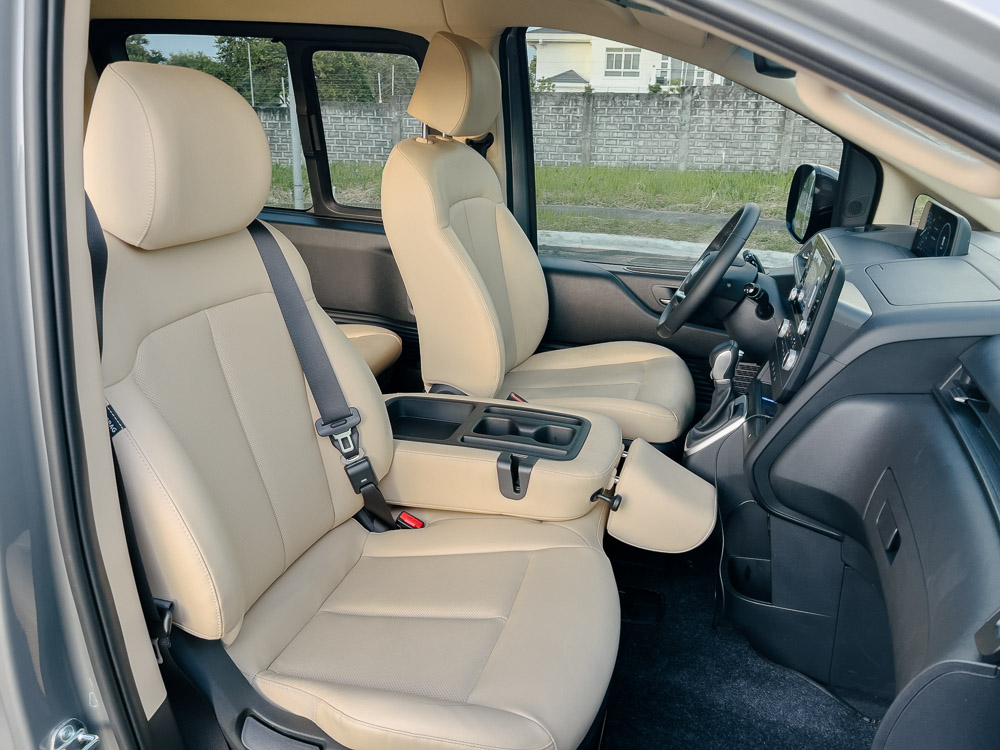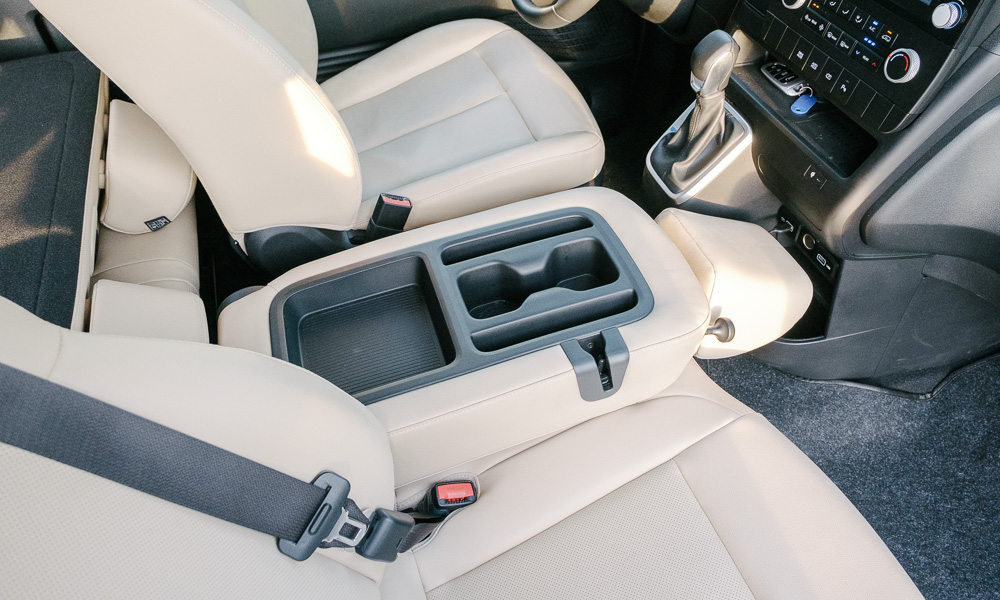 The front has a three-seater bench configuration, with no power seat controls, something not common with today's cars, but I wouldn't put anyone other than a child in the middle because of the gear lever that juts out, robbing said passenger of legroom. Why couldn't they use the button-type gear selector found in the Premium instead?
And when you don't need it, you can fold the middle seat down to gain access to two more cupholders and storage pockets. Just remove the headrest if you have anything plugged into the two USB ports or the 12V socket up front.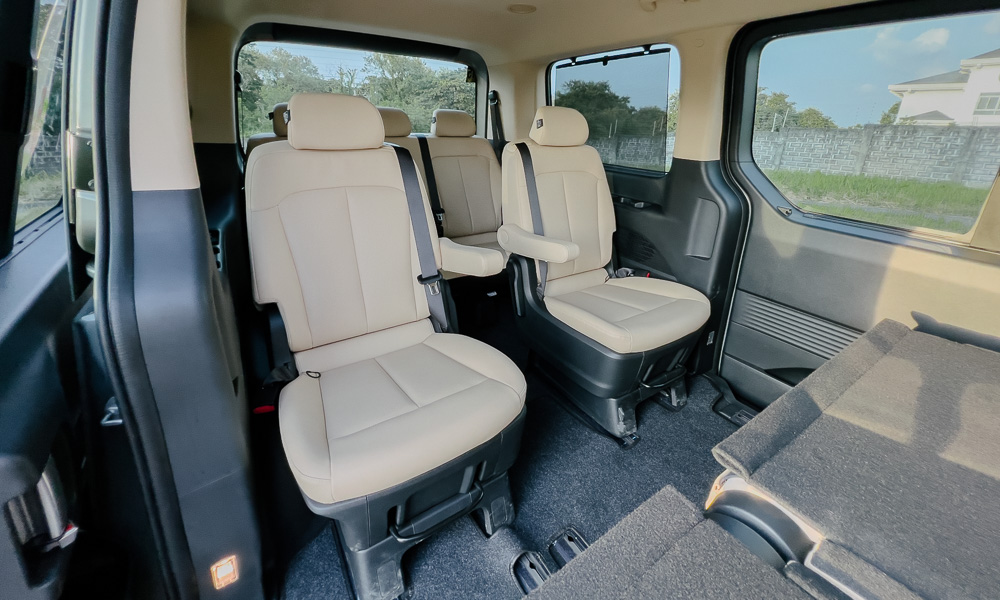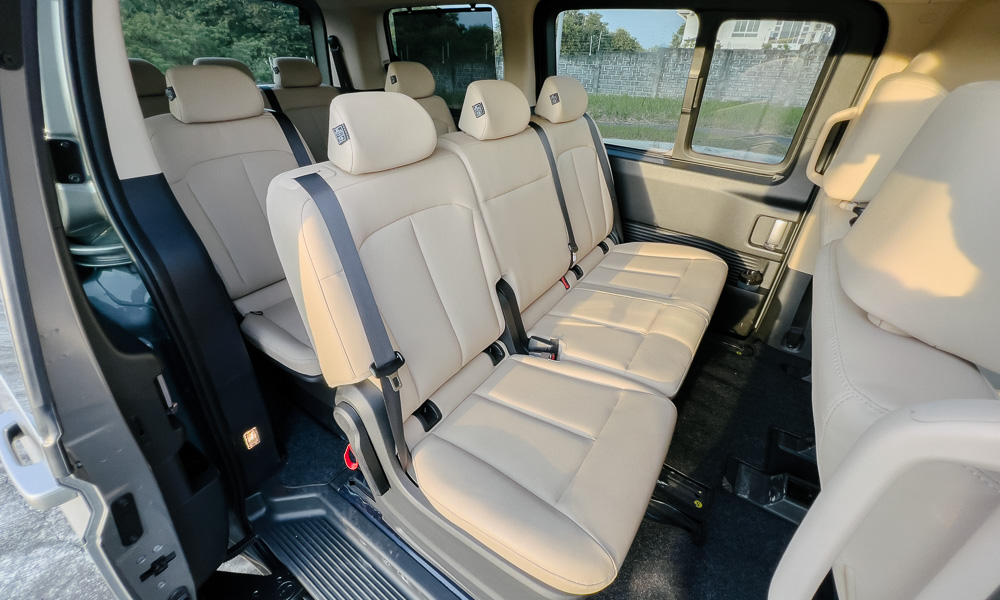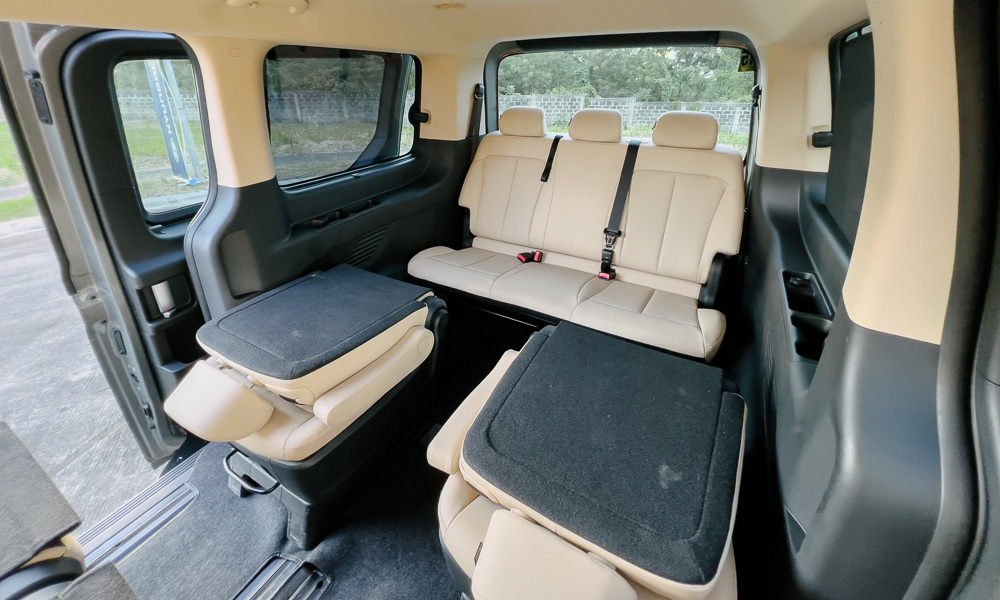 Now, for the back. You can enter via both sides of the car (a blessing for large families) through manual sliding doors. The seating configuration for the rear is a 3-2-3 setup, where the middle two are captain's seats. No fancy relaxation seats here, though.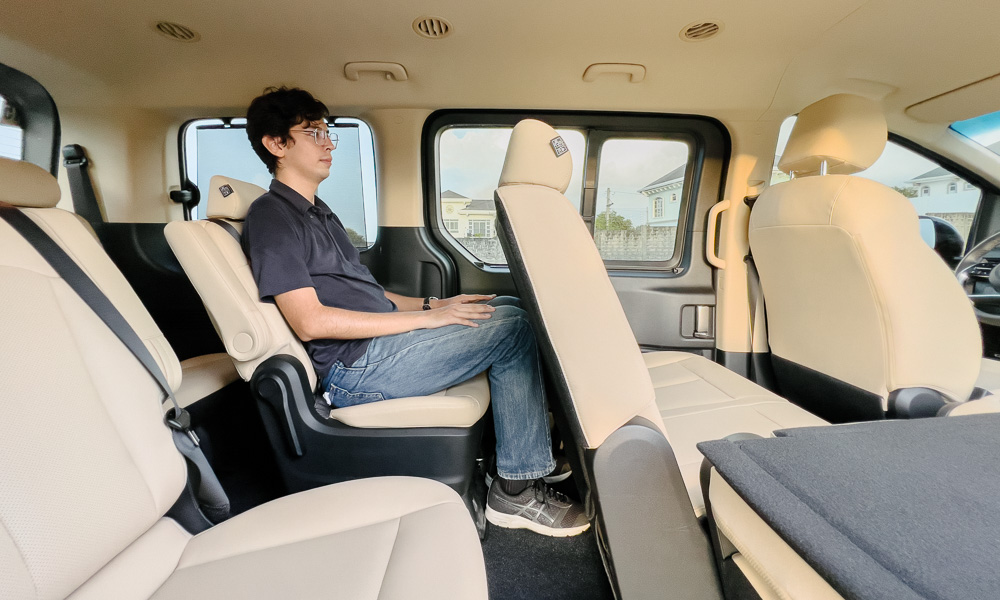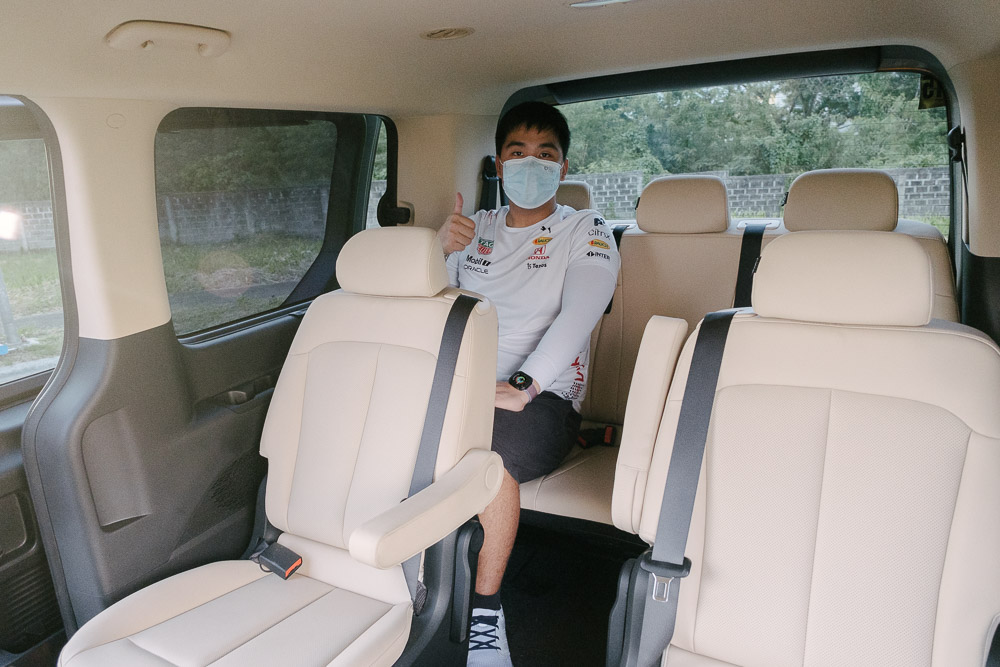 All the seats can be slid fore and aft easily, and there are two tabs in the front row to quickly fold the backrests down to allow access into the other two rows. And yes, if you're wondering, my tall colleague and I tried out all the rows in a realistic setting, and the vehicle is a lot more spacious than you think it looks.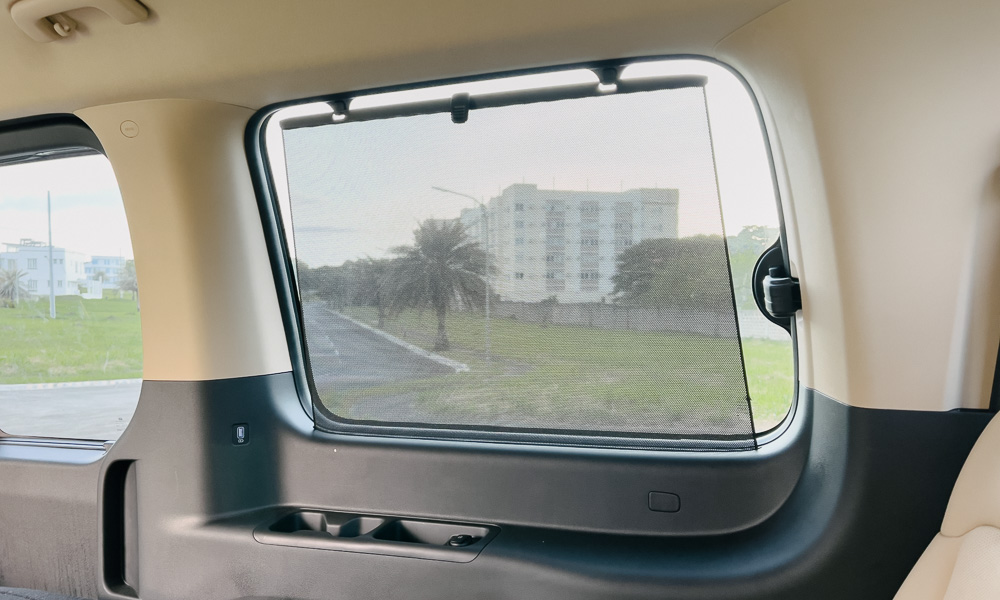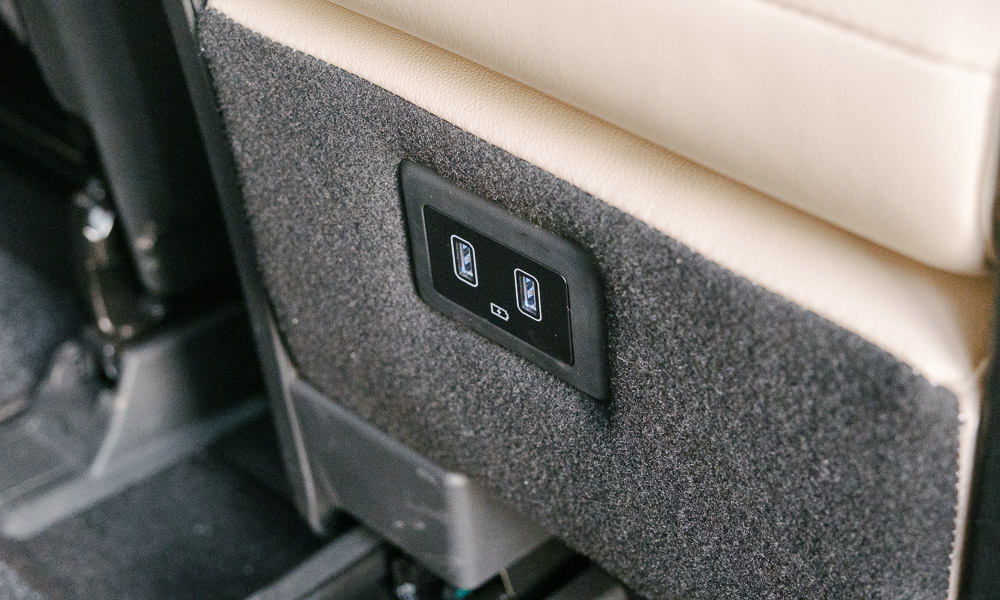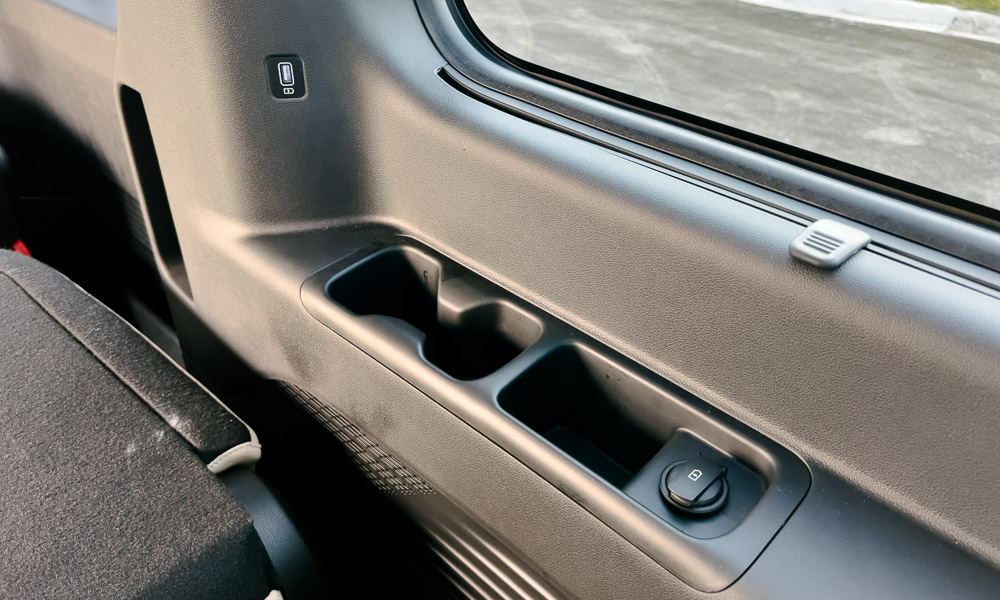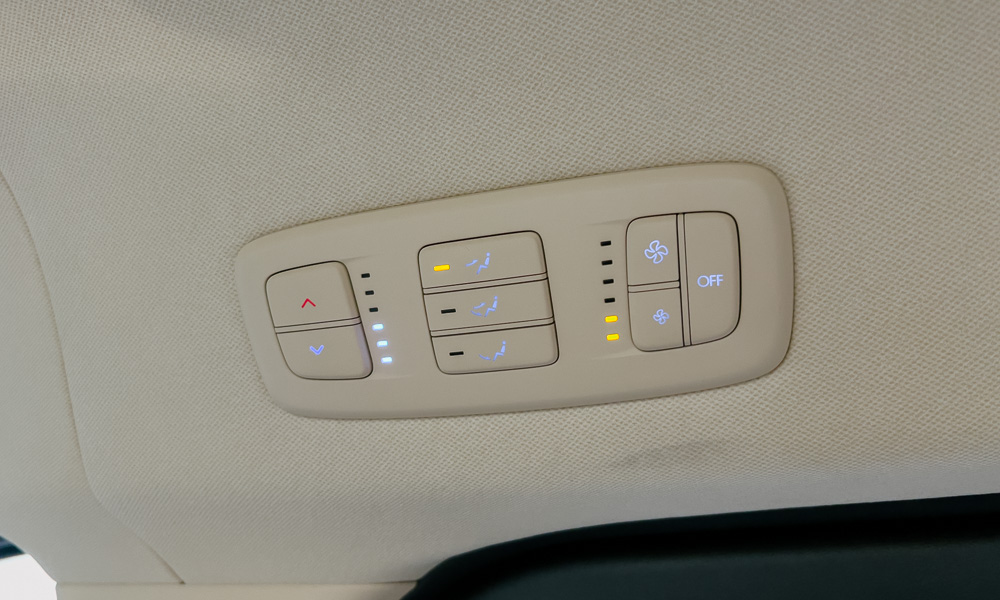 Each row also has easy access to a USB charging port (although fourth-row occupants will contend with a 12V socket), storage bins, and even sunshades, because you will need those with windows that large even if they're tinted.
There are roof- and floor-mounted aircon vents, but the climate controls are only easily accessible from the front or second row.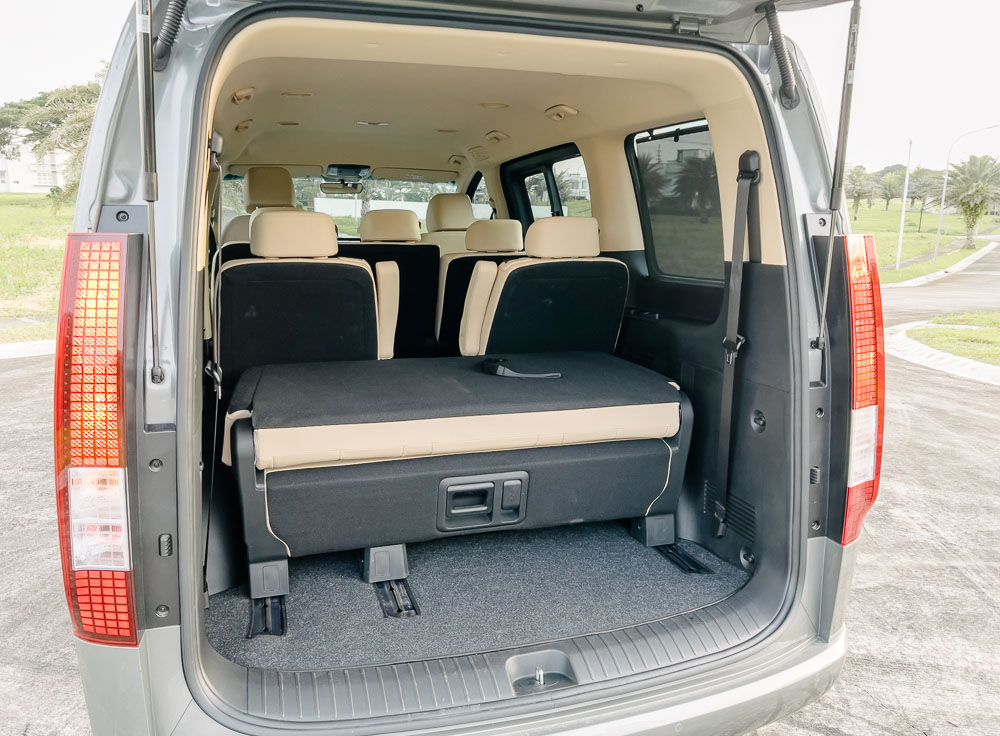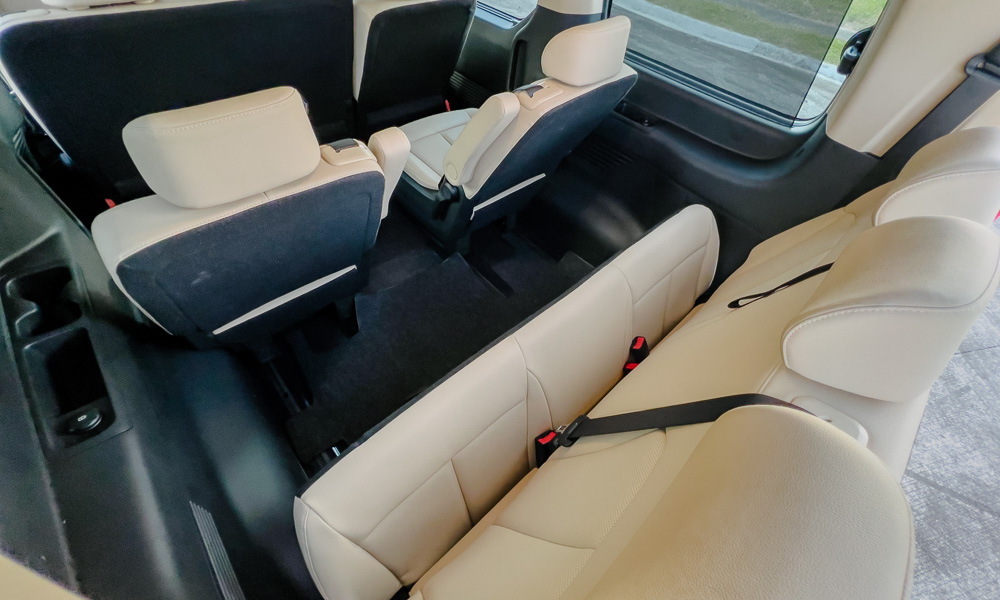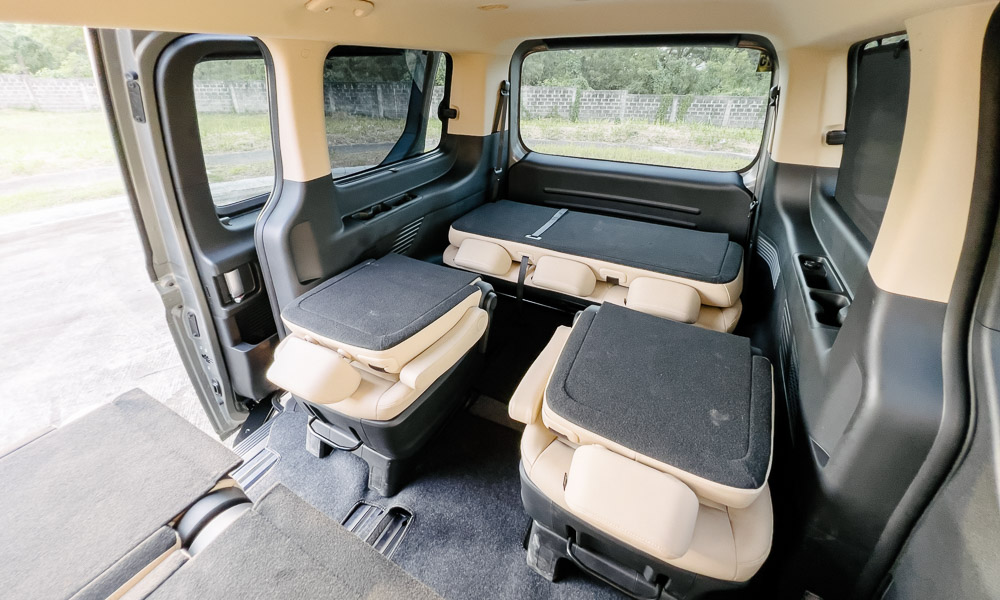 Hyundai says the Staria GLS+ has 1,024L of space, but you obviously won't reach that figure with all four rows up.
To reach this figure, you have to get creative with the fourth row by folding up the seat cushions and pushing that fourth row forward. You can even fold the second, third, and fourth rows flat to carry large items or turn the cabin into a bed, as per Hyundai's advertising materials.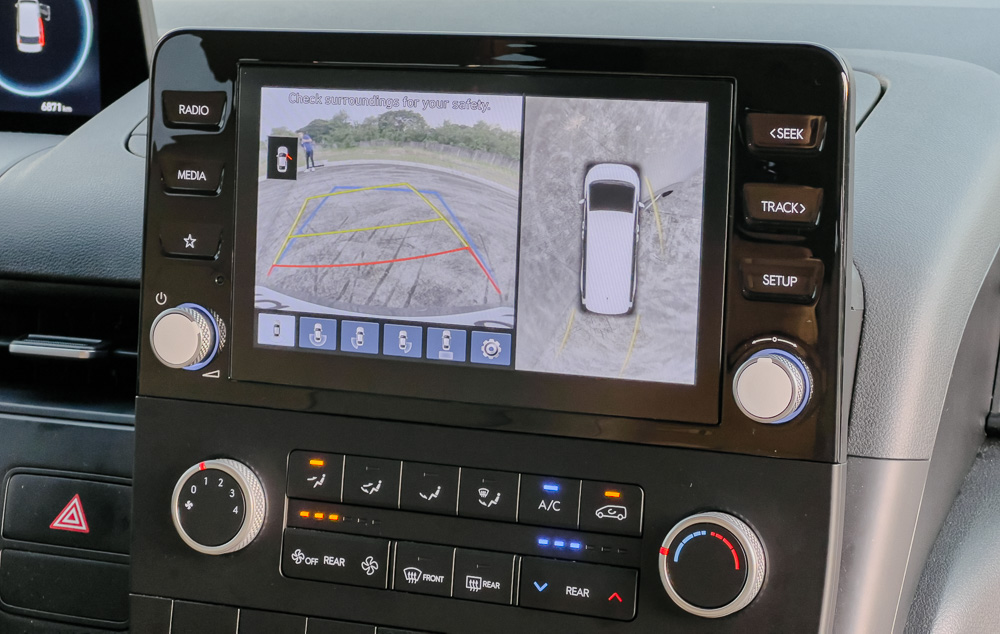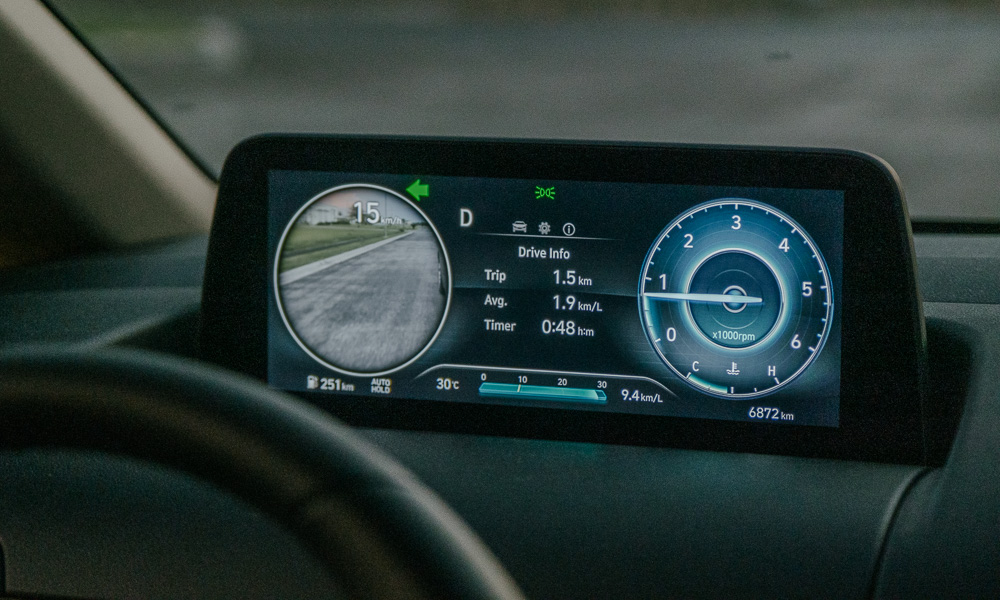 It also has a healthy mix of safety features, coming standard with a 360° camera, front and back parking sensors, a manual speed limiter, a tire pressure monitoring system, and a blind-spot camera that turns the digital gauges into a live feed of where you're indicating.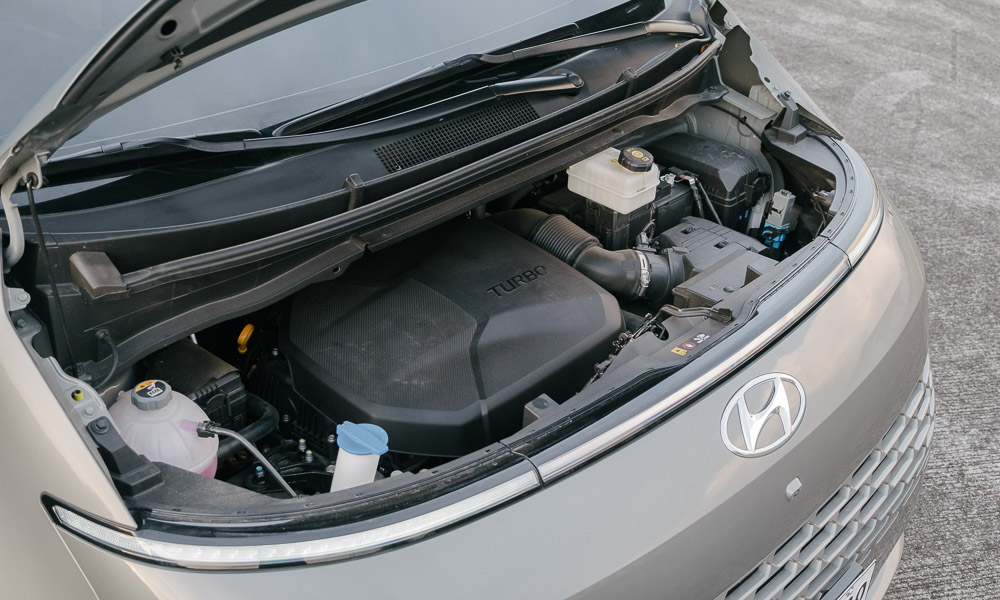 All of the Staria variants are powered by a 2.2-liter four-cylinder turbodiesel (from the R engine family, model D4HB), with 174hp and 430Nm. It comes with a smooth-shifting eight-speed automatic that sends power to the front wheels.
This engine will have more than enough grunt to haul 11 people or a cabin full of cargo, so you don't need to worry about it lacking in that department. We just hope that it's just as frugal as it is, considering the astronomical prices of diesel nowadays.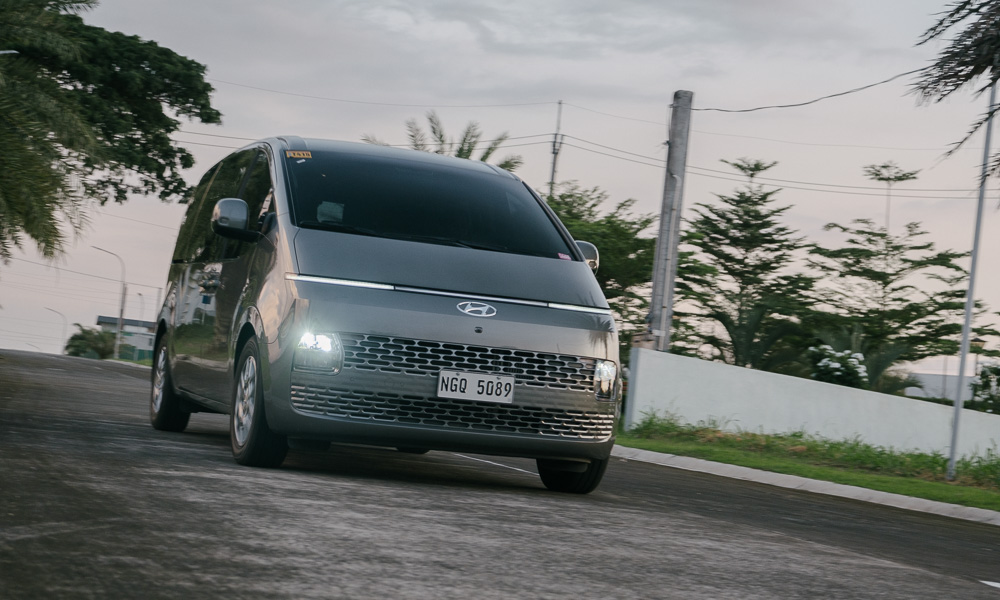 And the GLS+ comes in at P2.32 million.
While it is slightly more expensive than the Hiace GL Grandia (P2.225 million), you have to remember that it comes with significantly more features, undercutting the more expensive Hiace Super Grandia (P2.723 million) by P403,000 with a similar (if somewhat better) feature set.
Oh, and the car also comes with a five-year/200,000km warranty, so we'll leave the verdict up to you, dear reader.