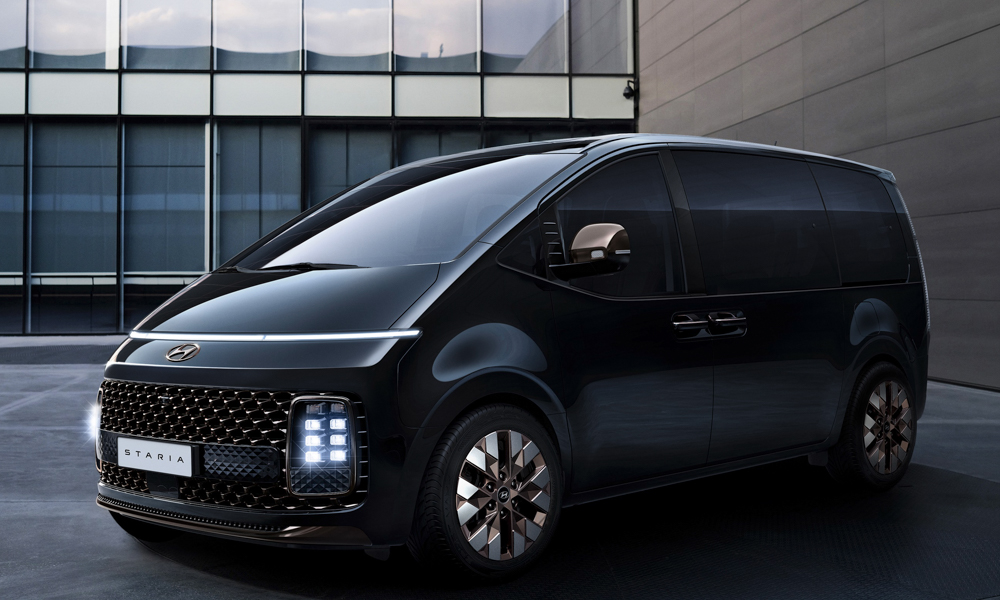 When Hyundai introduced the current-model Starex back in 2007, it was a futuristic alternative to the cab-over-engine vans on sale at the time. Being separated by a firewall, most of the noise from the turbodiesel did not penetrate through to the cabin. This made the Starex's ride comfort a lot better than its competitors, and it was the gold standard for vans for quite some time. However, the design is getting old a bit now, so the Korean automaker has decided to design a new people carrier from scratch and give it a space-age name.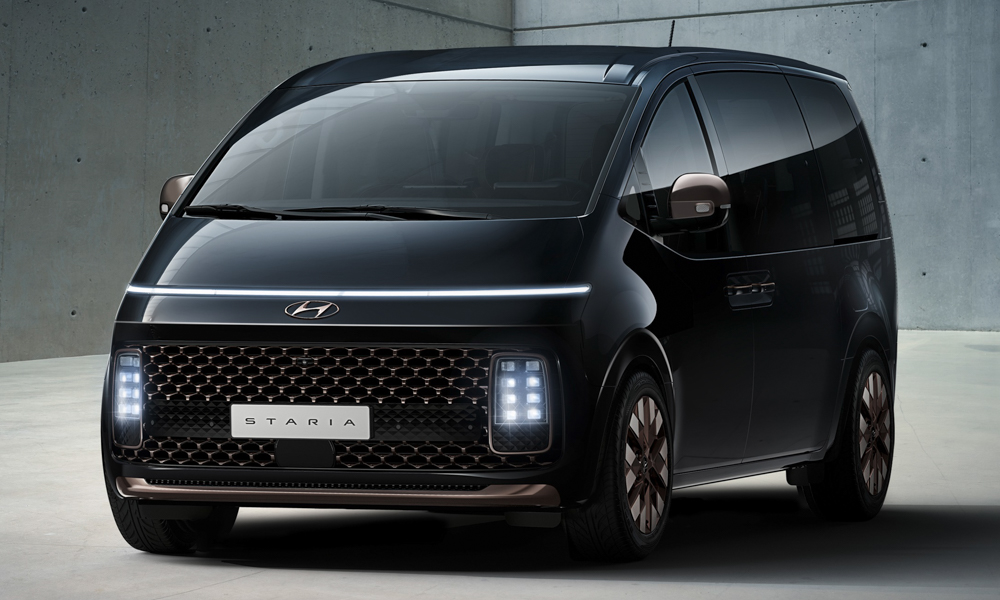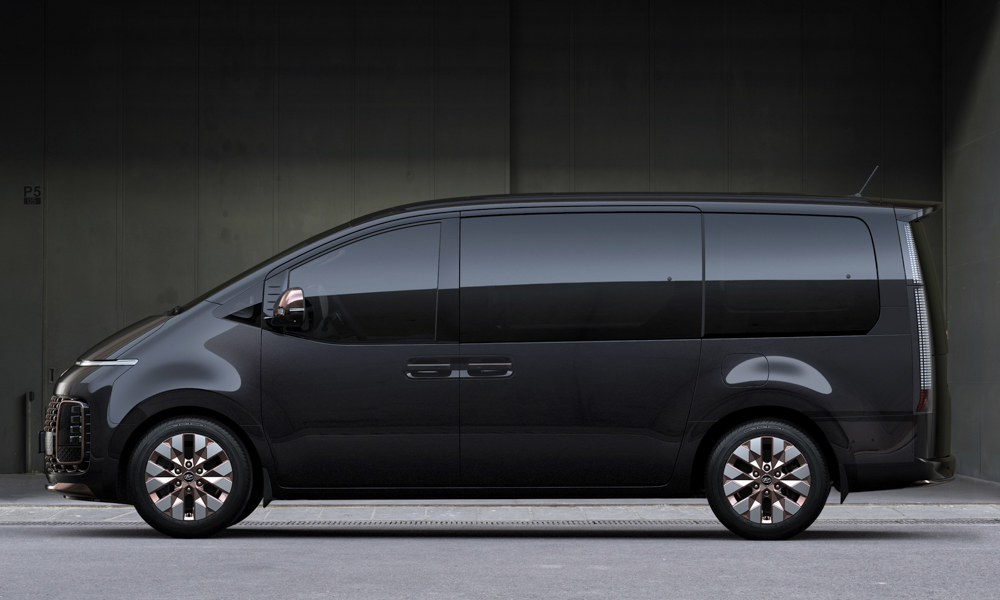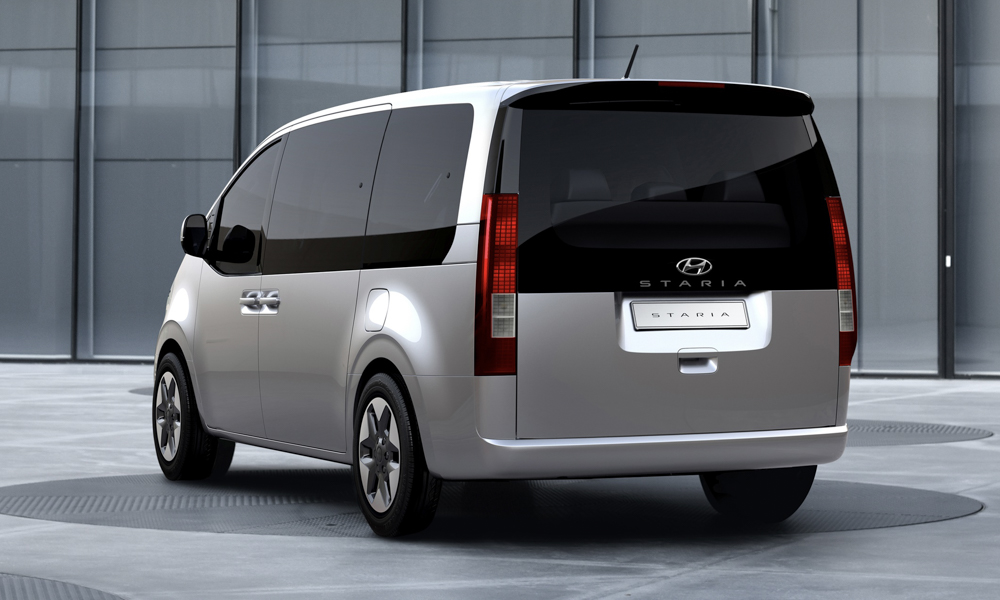 It's called the Staria. We're not quite sure if this is a clever play on the Starex name, or if the boys and girls at Hyundai couldn't be bothered to come up with something more creative. But whatever the case, the Staria appears to benefit from the Korean carmaker's forward-thinking philosophy when it made the Starex. Evidence of this is the striking sloping front end, fitted with a running-light strip that straddles the width of the vehicle as well as low-slung LED headlamps. We'd even go so far as to say that on looks alone, the Staria already makes the Toyota Hiace look a bit dated (I'm weeping as I write this).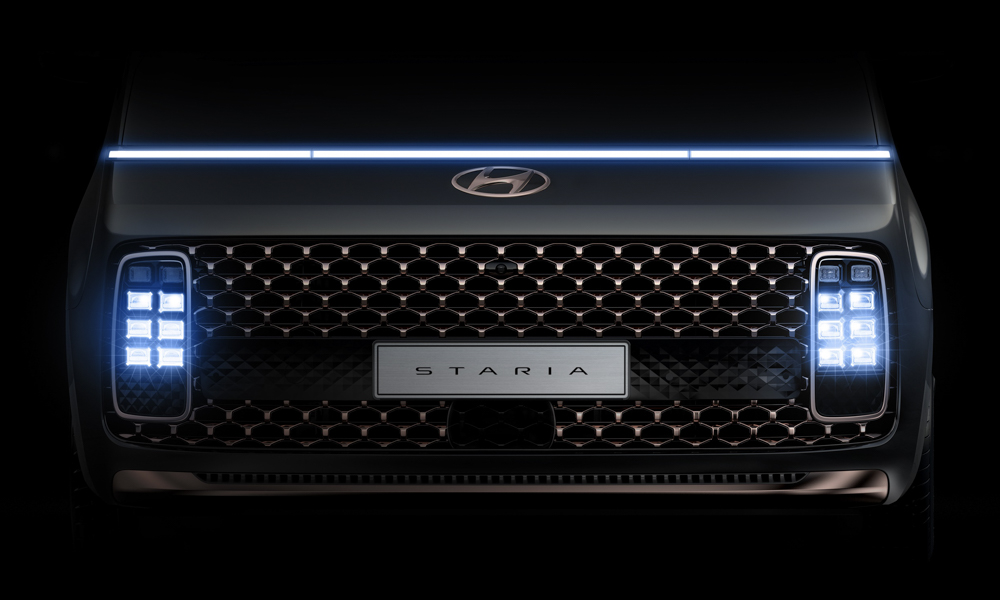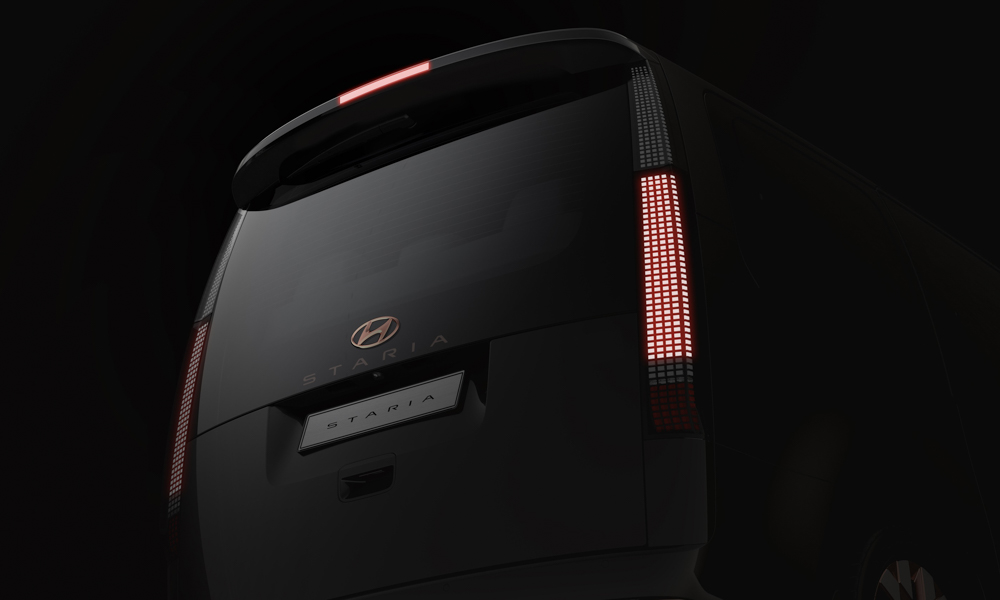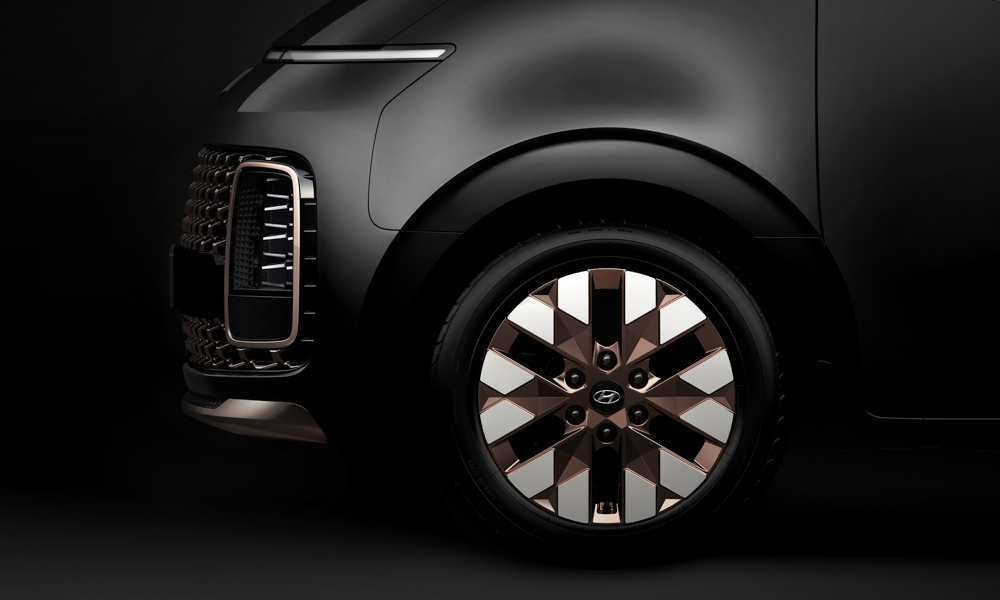 Also equally impressive is the expansive glass area when the Staria is viewed from the side. Simply put, there is a lot of glass like on a tourist bus. Hyundai says that the big windows were inspired by the hanok, a type of traditional Korean house with plenty of large windows. Having lots of glass is said to allow passengers to commune with nature and to give the cabin an airier feel. The tailgate also has a large window, flanked by tall and slim taillight assemblies.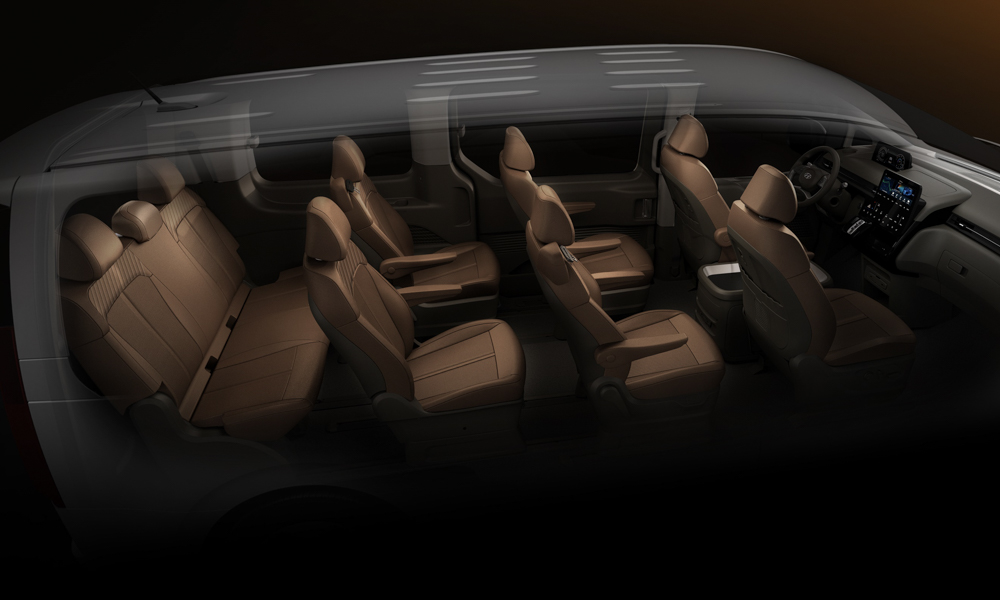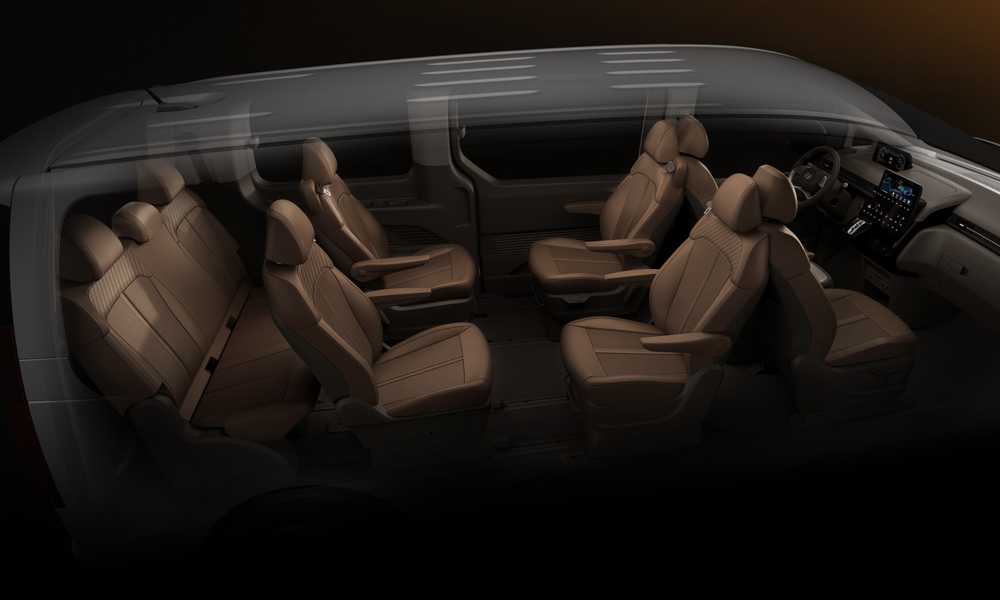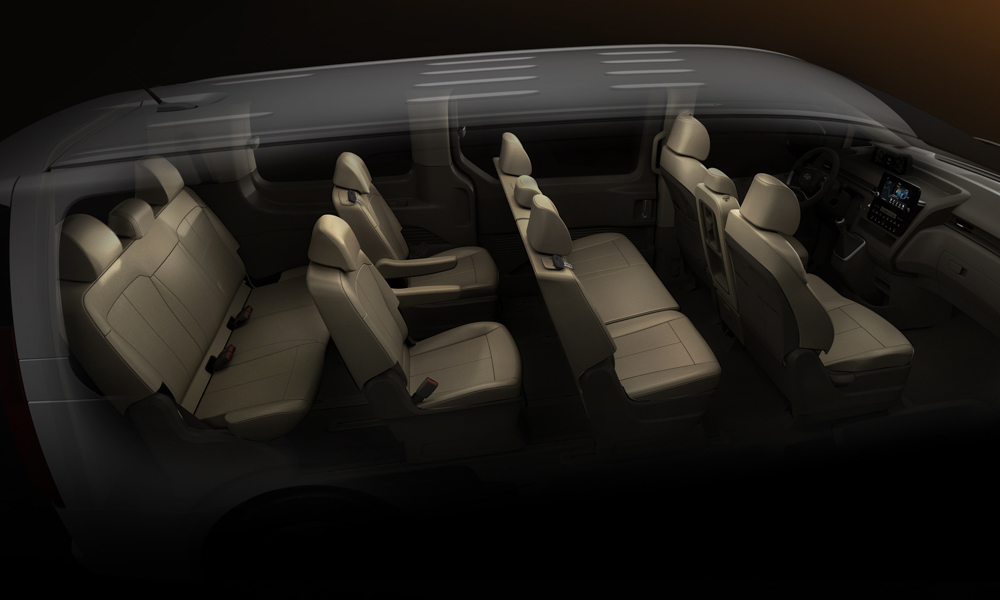 If the Staria's exterior is already innovative on its own, the cabin impresses with its spacecraft-like accoutrements. Instrumentation is now a fully digital affair, and the dashboard is dominated by 10.25-inch touchscreen. There is no unsightly gear selector sticking out as the transmission is now controlled by push buttons. The Staria can seat up to 11 and will come in standard and upmarket versions. The latter is said to be equipped with a 64-color mood lamp that should be entertaining to configure.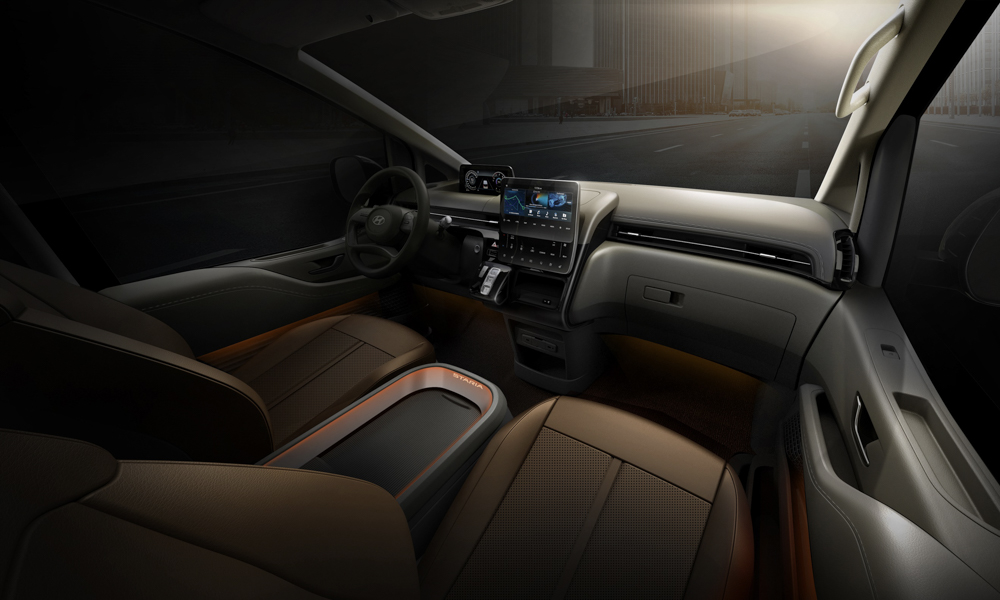 Hyundai hasn't revealed any details about the Staria's mechanical gubbins. We won't be surprised if there will be optional hybrid or all-electric powertrains alongside traditional gasoline or diesel engines. The Staria's official debut will be within the first half of this year. With our country's passion for vans, we hope that the Philippines will get Hyundai's upcoming transporter.